Baby dresser to handsome big boy dresser
This was my sons baby dresser with a changing table top. Now it is fit for a big boy!
The drawers and top got a thin coat of antique white stain to tone down the red. Then I used brown antique gel and a wood grain tool to give it a more interesting wood grain after the white stain had dried. Then I wiped on a thin layer of walnut stain and followed that with a thin layer of tobacco stain after the walnut was dry. the body is iron gate!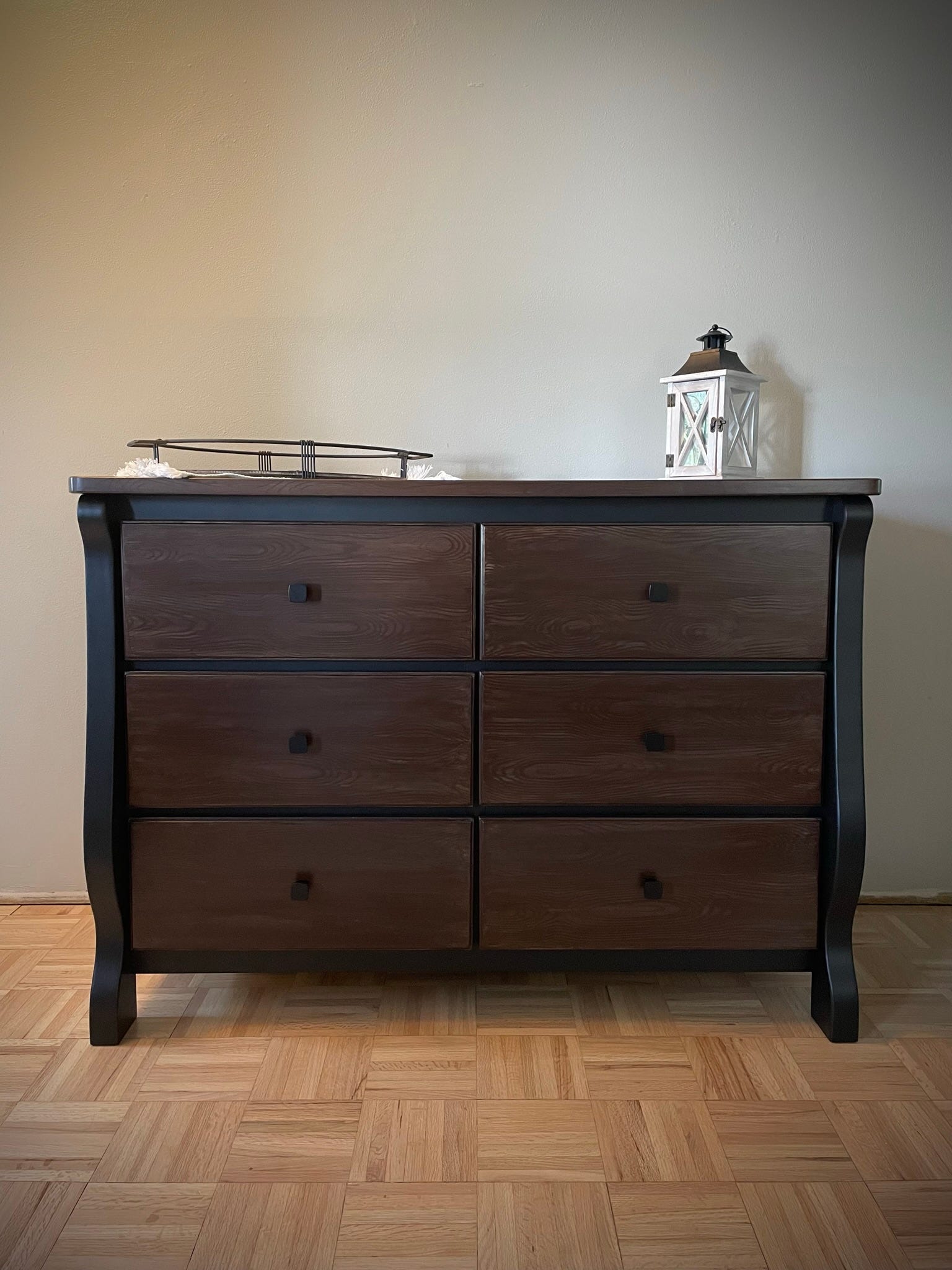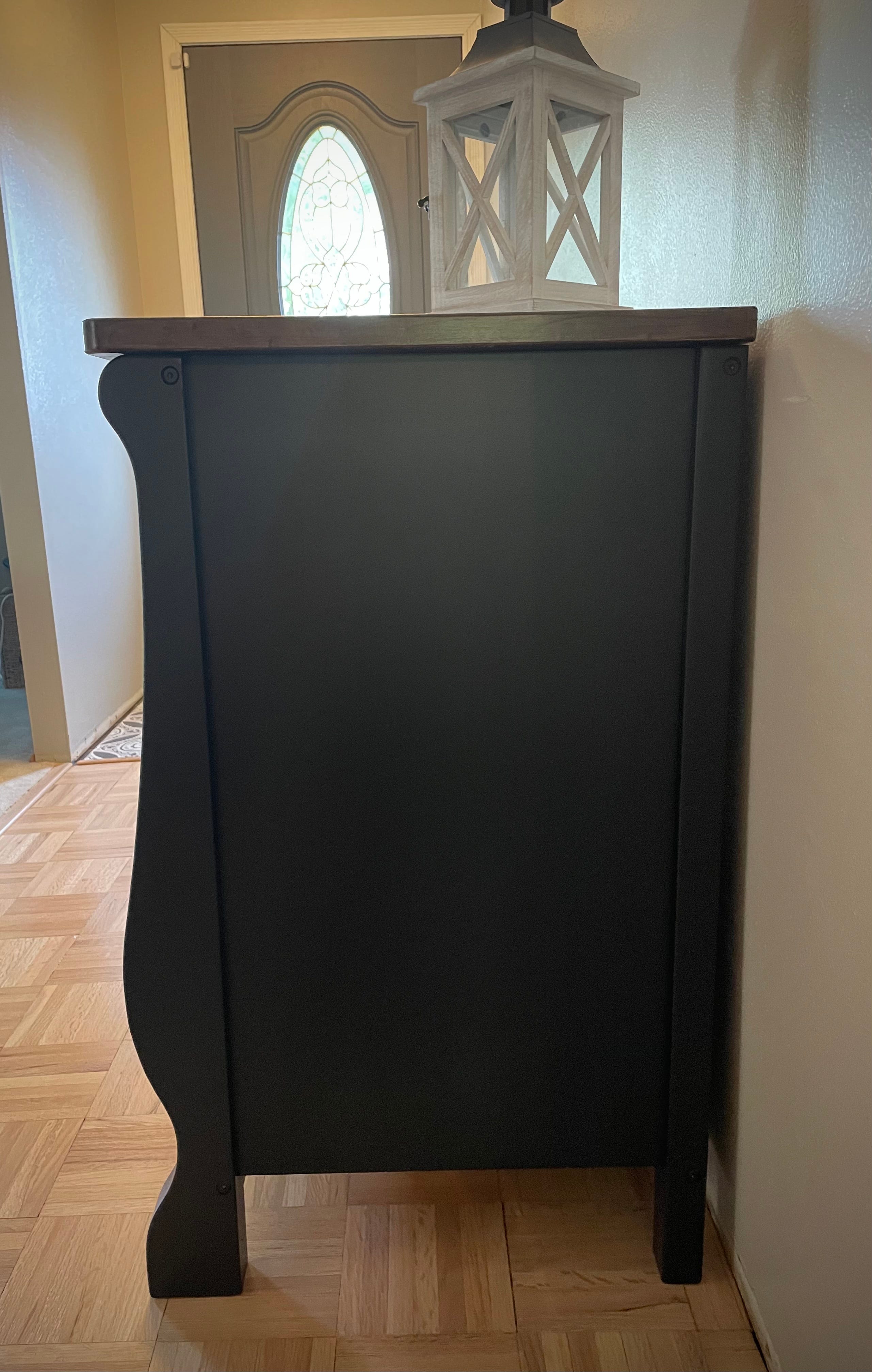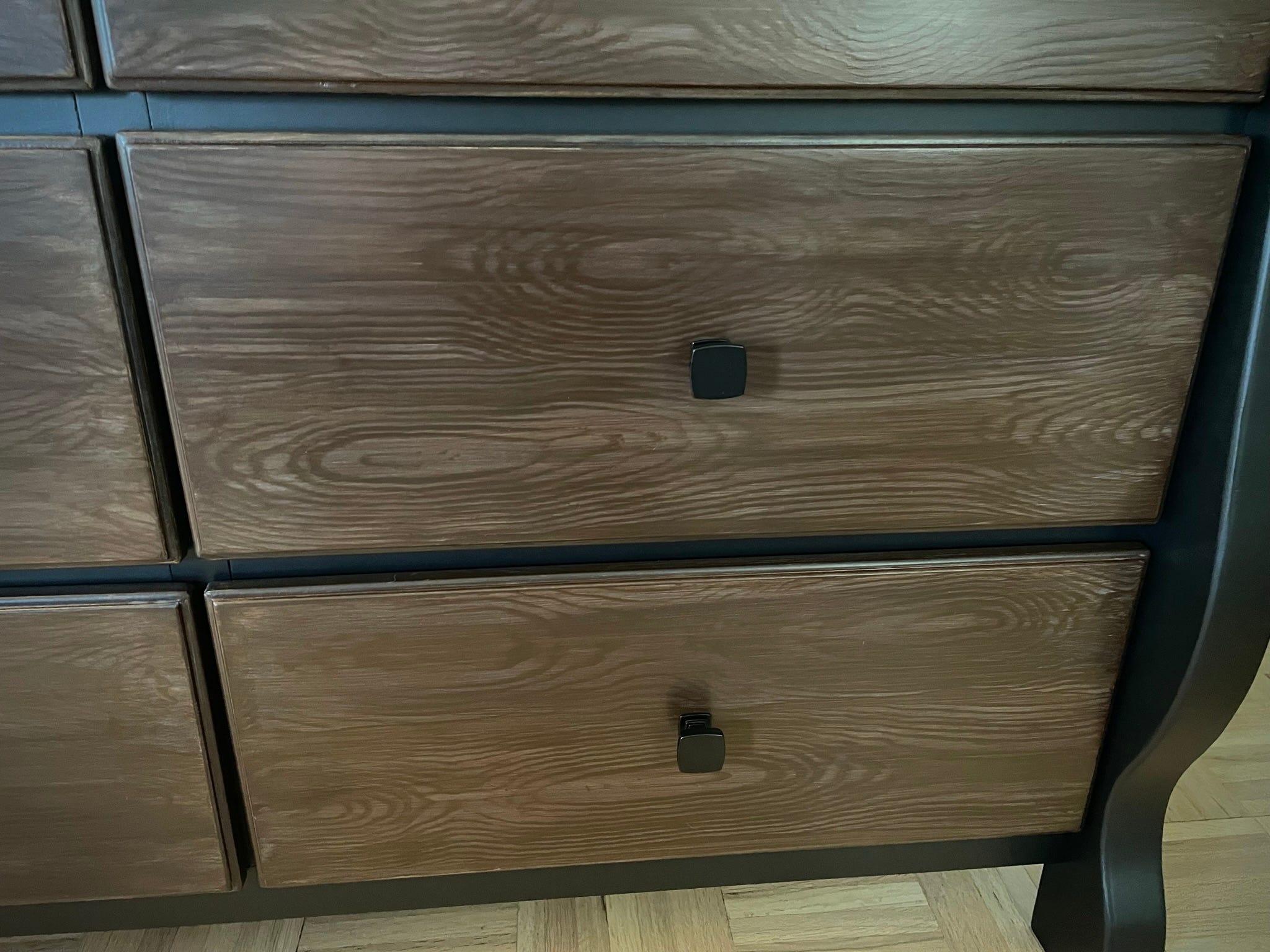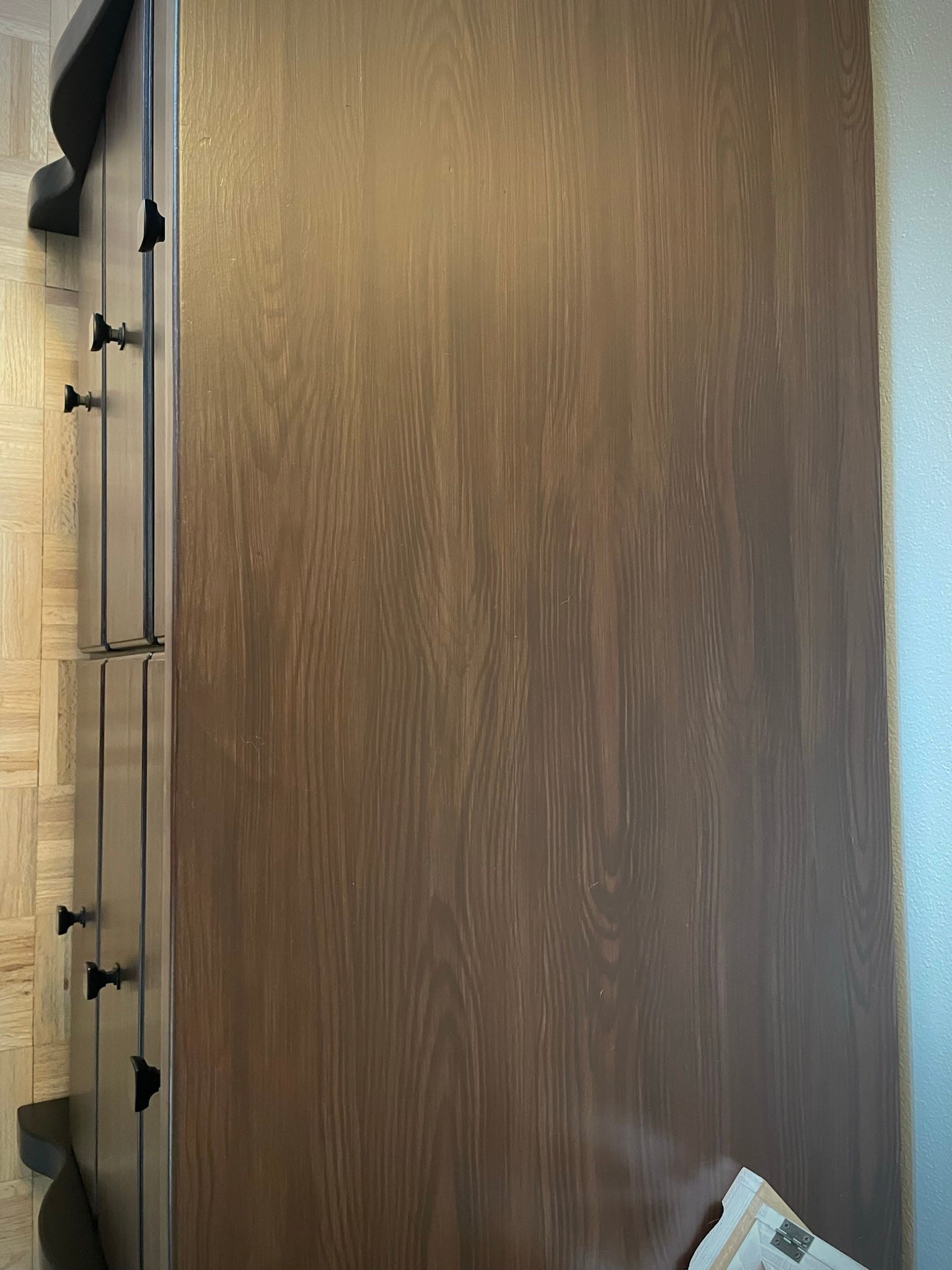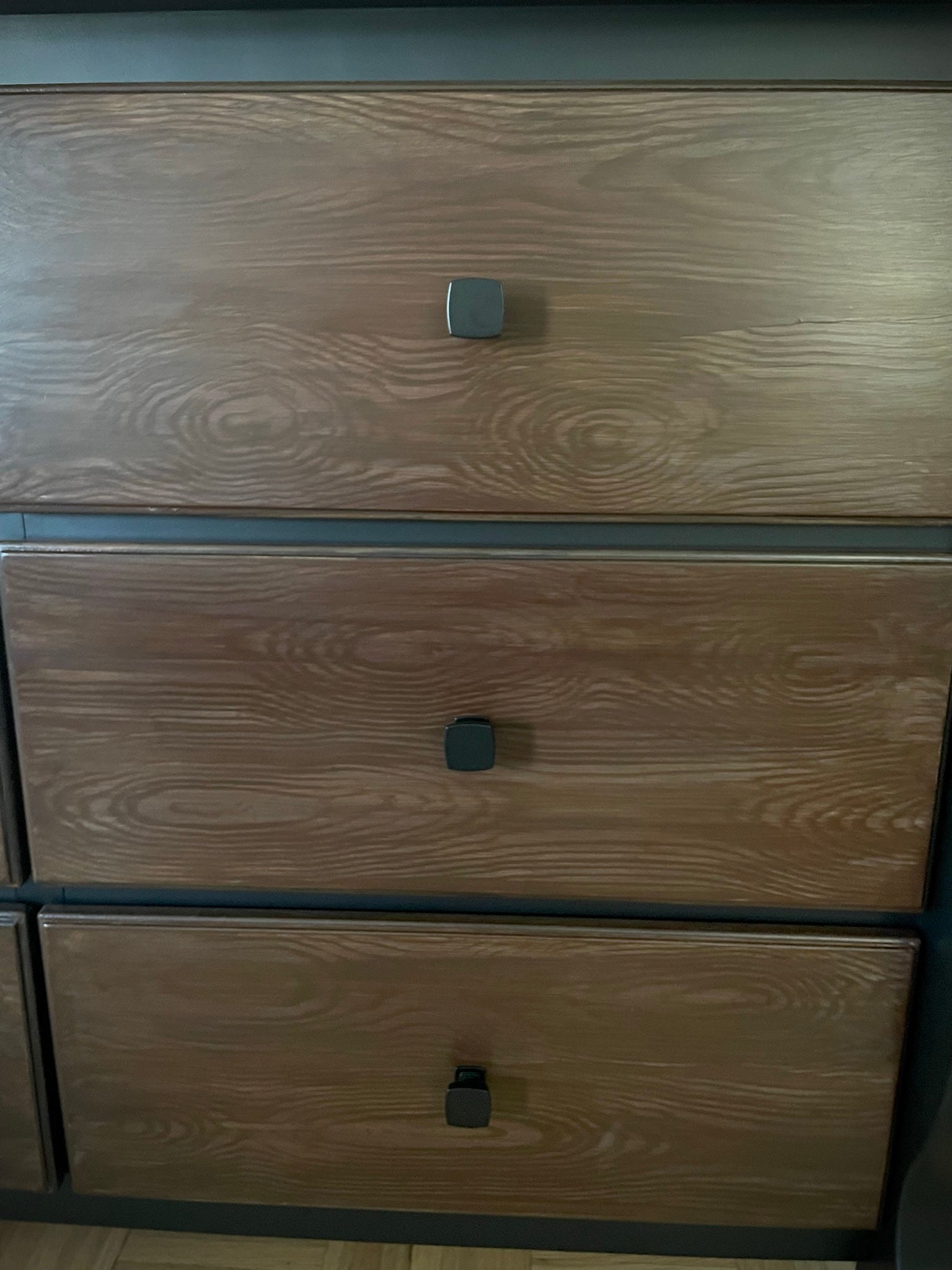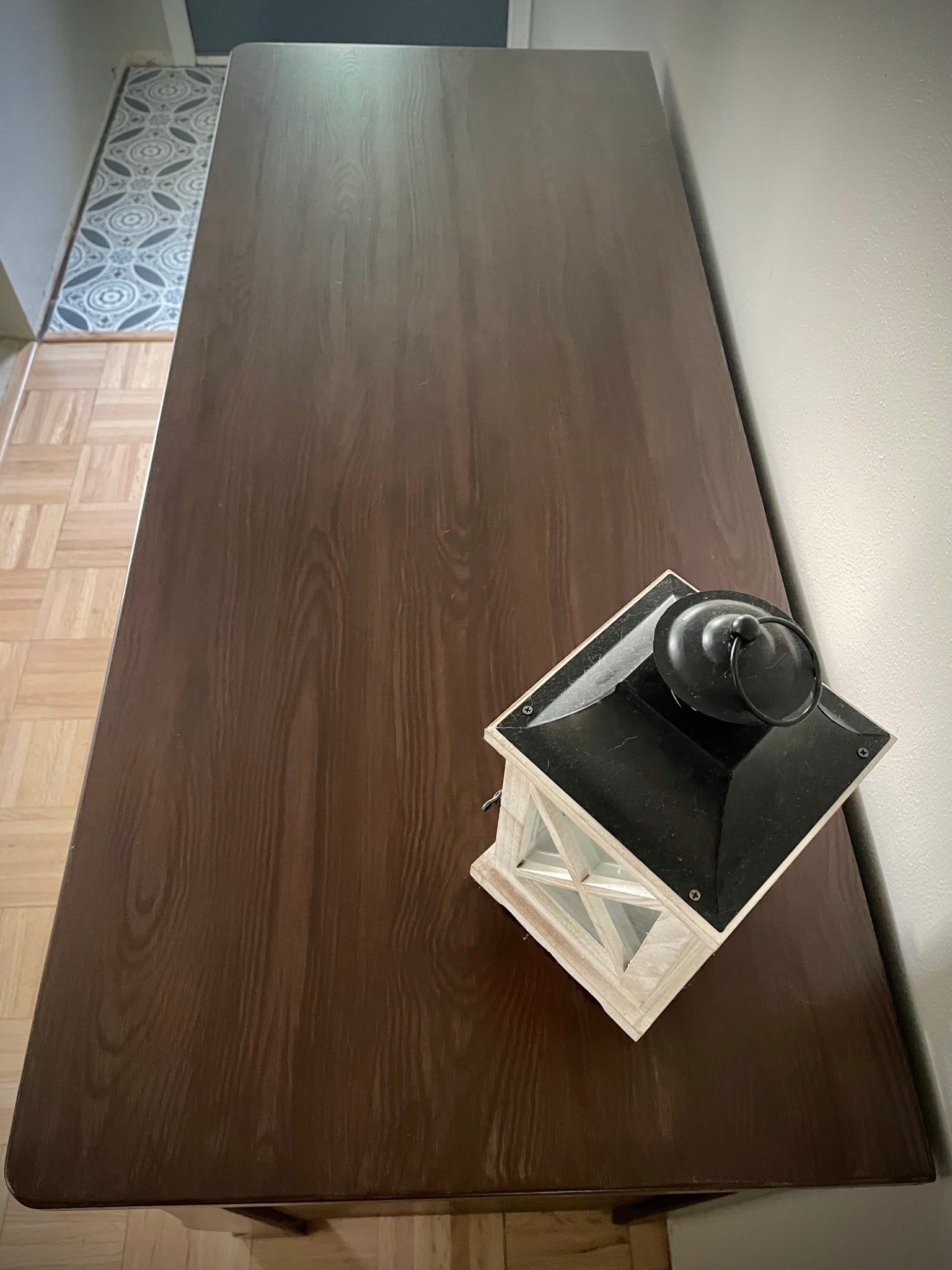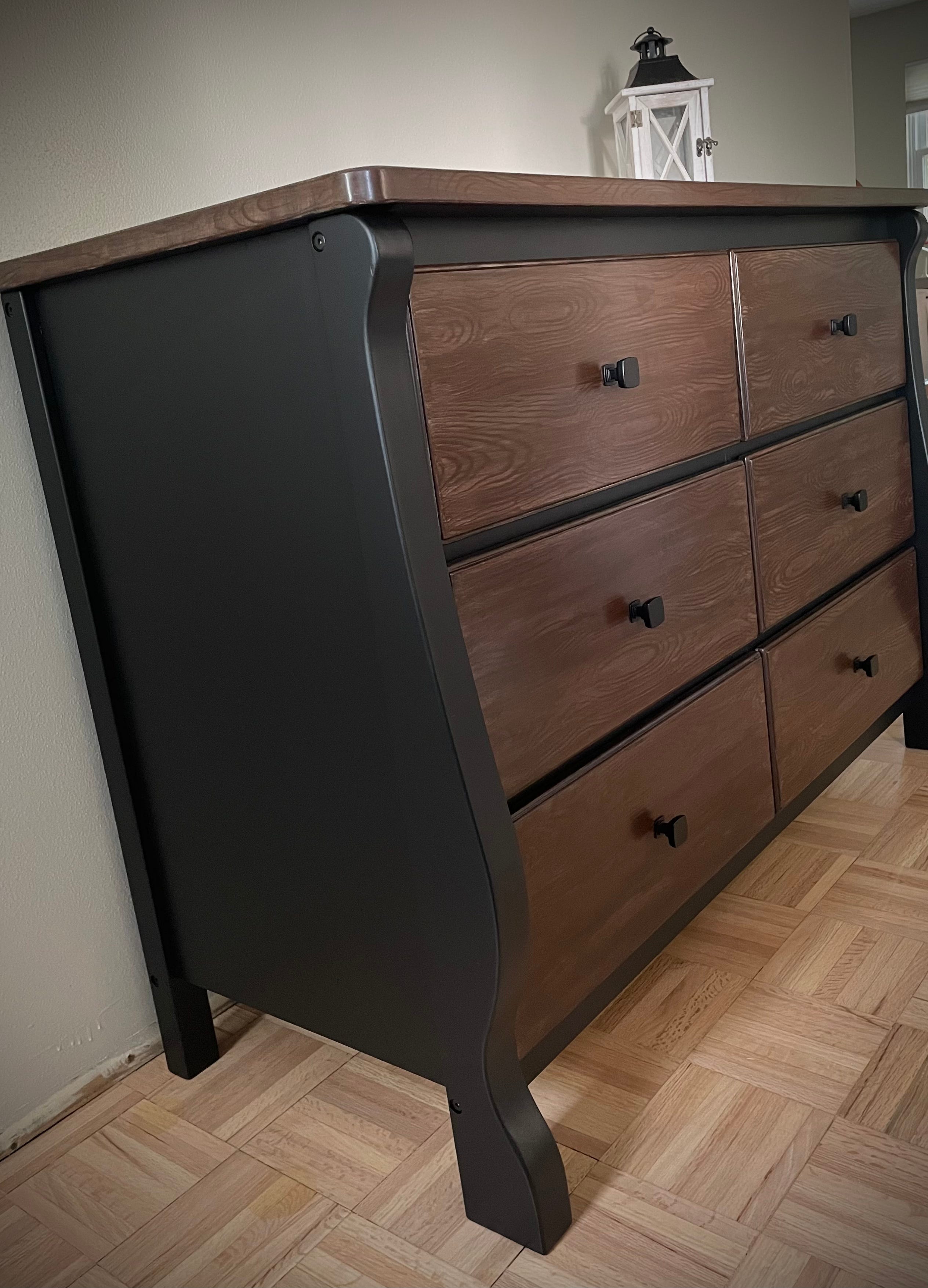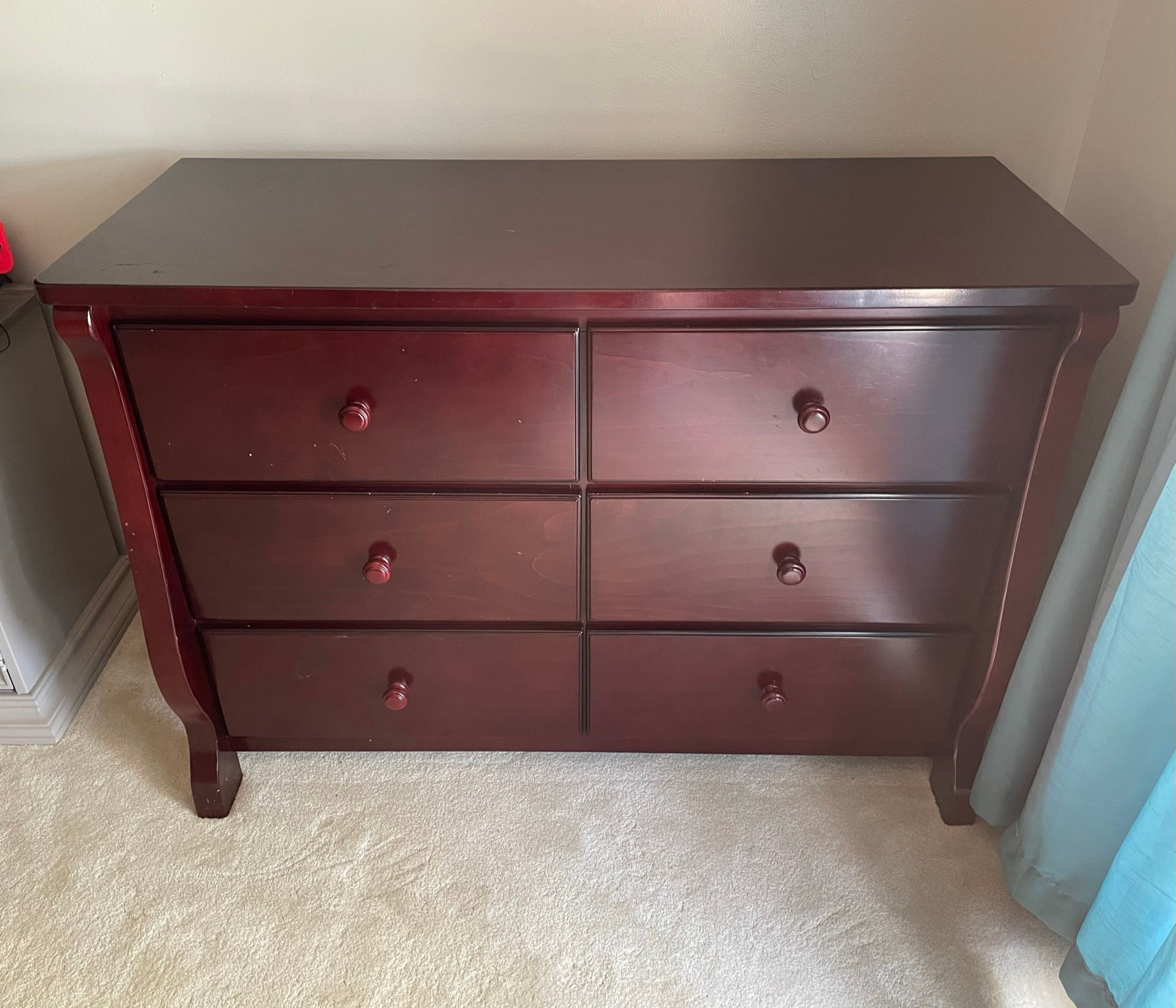 Techniques Used
Brush & Roll
Materials Used
Iron Gate (Black), Heirloom Traditions All-In-One Paint
1
Antique White ALL-IN-ONE Stain for wood, leather and painted surfaces, 16oz
1
Walnut ALL-IN-ONE Stain for wood, leather and painted surfaces
1
Tobacco ALL-IN-ONE Stain for wood, leather and painted surfaces
1
Tool Trio, Heirloom Traditions ALL-IN-ONE Paint
1