Dear DIYer!

Have you been contemplating a home renovation but the rising costs are preventing it? Do you have furniture that is outdated but you can't find what you want in stock? Paint is and always will be the cheapest form of change for your home. And now you've found ALL-IN-ONE Paint by Heirloom Traditions. The one paint that literally paints it all with an easy, proven system. You literally just Clean & Paint any surface in your home from cabinets, countertops, furniture, leather, front doors, tubs, showers, floors & more. There is no need to prime, sand or topcoat with our paint products, even on exterior projects. No more guessing what products you need to make my DIY project successful. We offer one product, one prep and all the tools you need to make you look like a pro even if you've never painted before.
To get your DIY journey started, we're offering each household a free sample of our revolutionary ALL-IN-ONE Paint so you can paint your front door, single bathroom vanity or a small piece of furniture ON US! Enter your email below to receive an instant coupon and a link to choose your color. The coupon makes the $16.99 sample free and you just pay $6.99 USD shipping.
While you're waiting on your sample, see our links below to get inspired.
Happy Painting!
Paula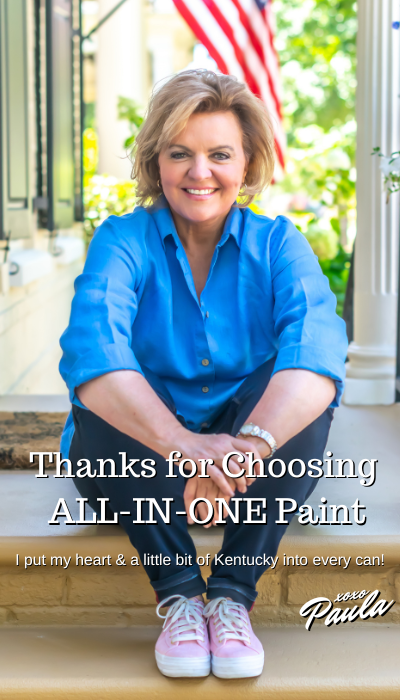 Terms: Limit 1 per new customer/per household. Claiming more than 1 will result in all orders being cancelled. Cannot be combined with other offers. Coupon Value is $16.99 and is valid when you add any 8oz sample from the All In One Paint category to your cart and apply the coupon. The customer is responsible for shipping costs, a minimum of $6.99. Please be sure your coupon discount shows on your order before checkout. We are unable to edit orders once placed.
Marketing Permissions: Heirloom Traditions Paint will use the information you provide on this form to be in touch with you and to provide updates and marketing.