French provincial bedroom set
-Technique used was brush and roll
-Hardware is original but was cleaned well and painted with metallic gold.
-Colors include stonehenge, oyster, colosseum, Capri, cathedral, London, bone, polo, spruce, weathervane, Crete, and possibly others. But looking at my inventory records those are the colors but I can't try to guess the ratio.
-My client knew in advance we might not have enough to do the entire set, so we had a back up plan to coordinate almond intake the headboard if needed. But I had enough and will be able to giver her a good sized sample. I used about 1 1/2 qts of paint. It took 2 coats.

My latest custom work for a client!
The color is a mix of a bunch of left overs I had. I couldn't even begin to guess the mixture because I just dumped a bunch of custom mix left overs and small amounts of colors I had left over. But it was all HTP paints! I sanded the tops to raw wood and wiped on 2 thin coats of white all in one stain then topped it with the water resistant sealer because it still felt like raw wood.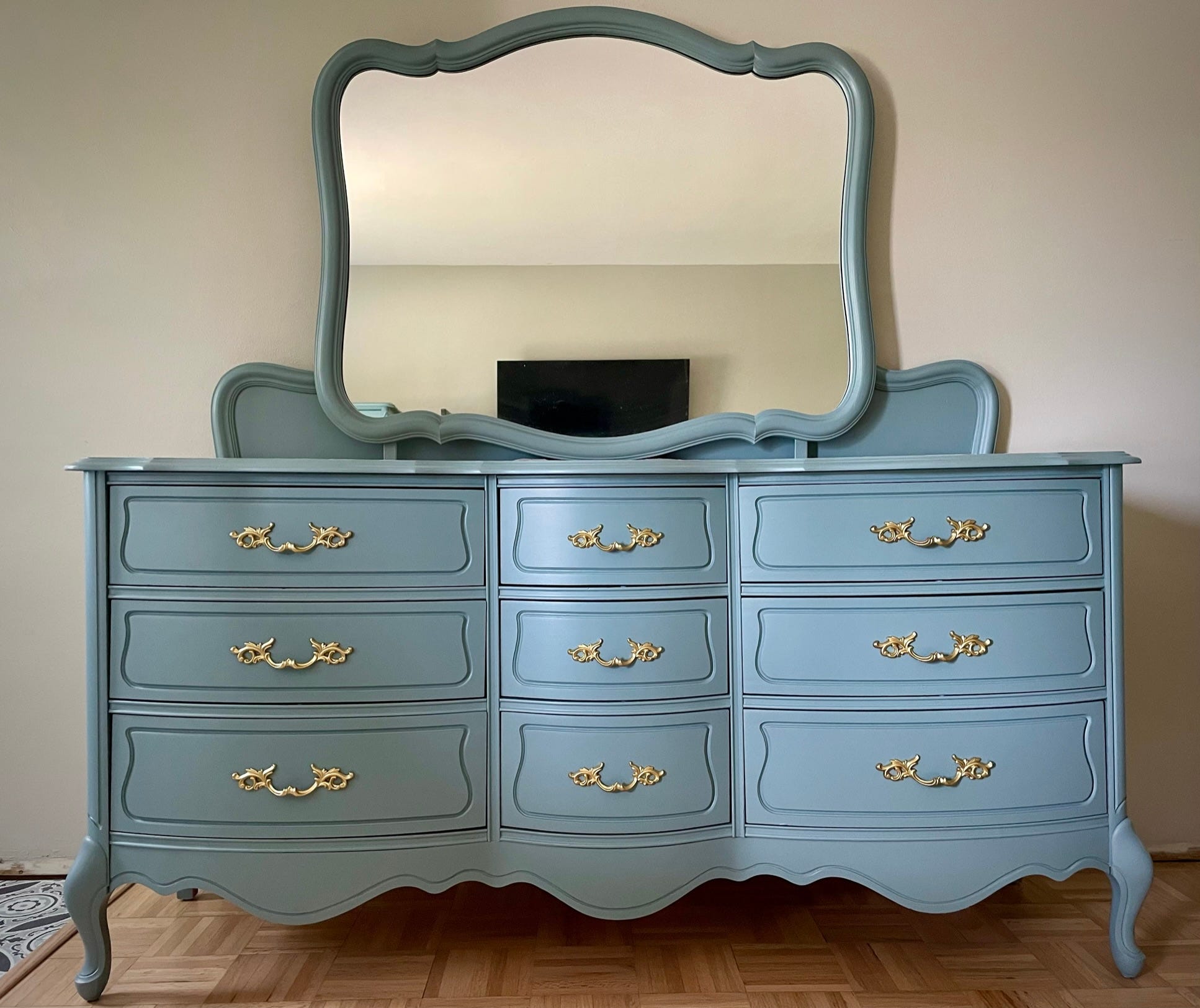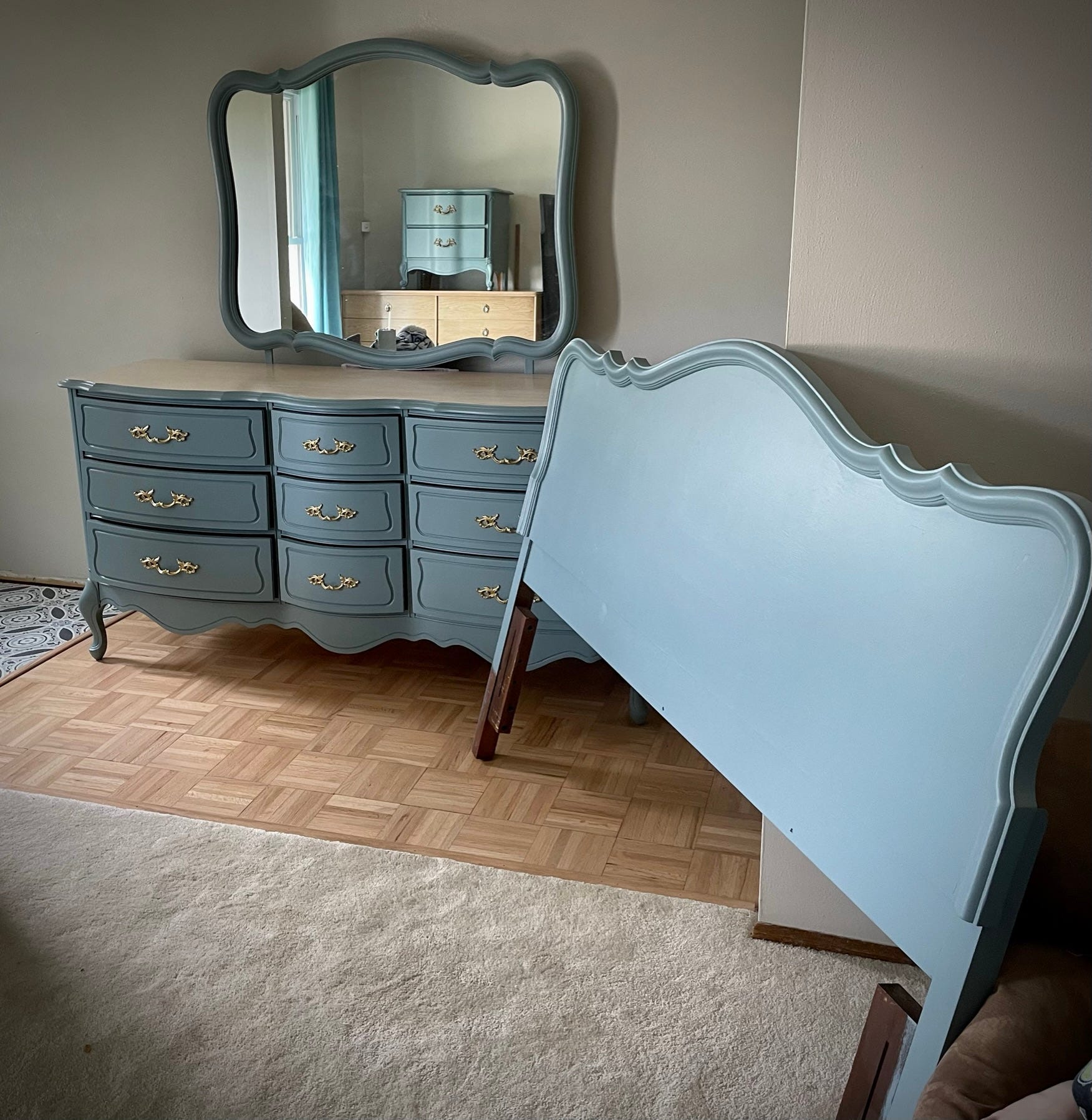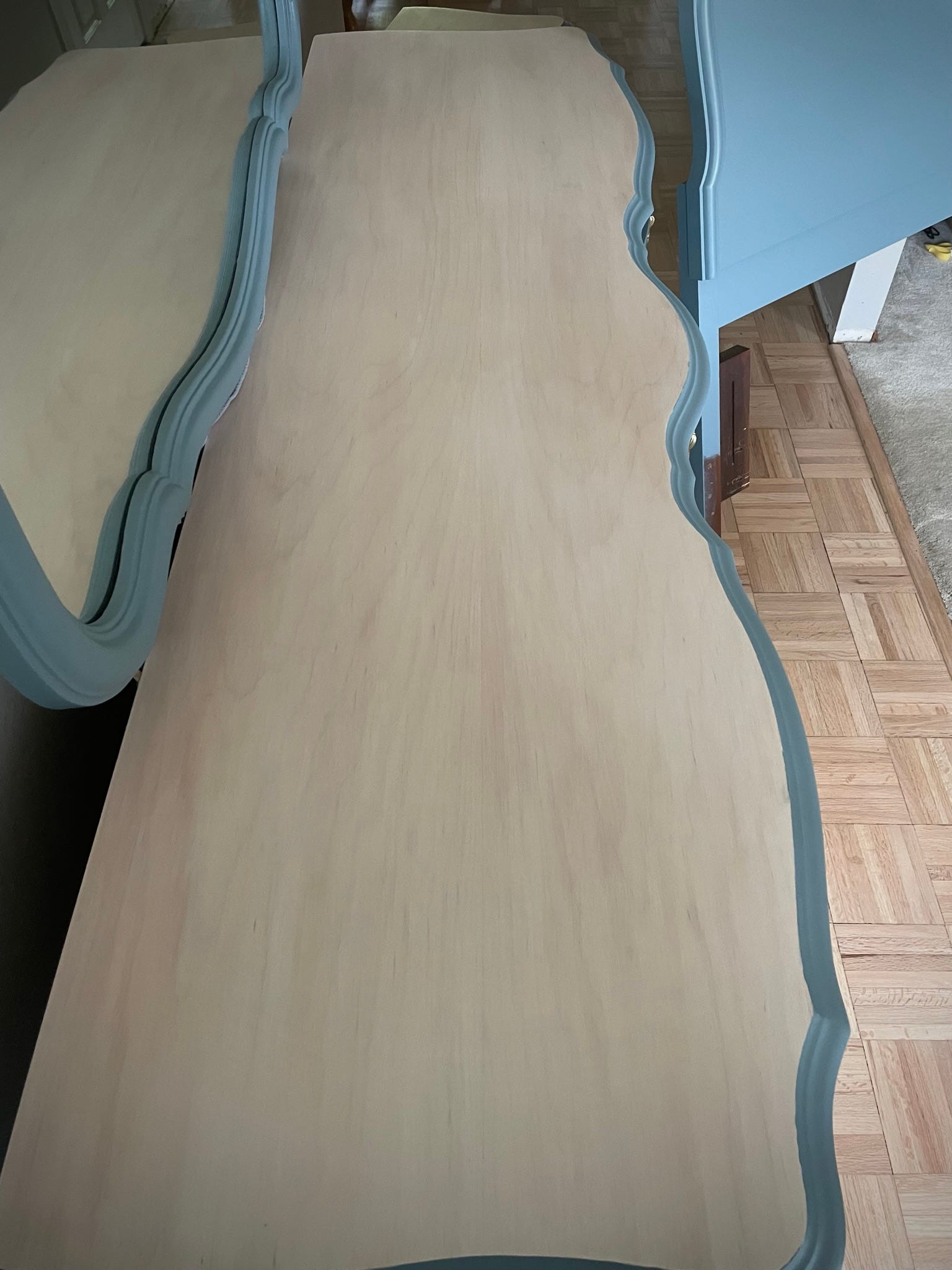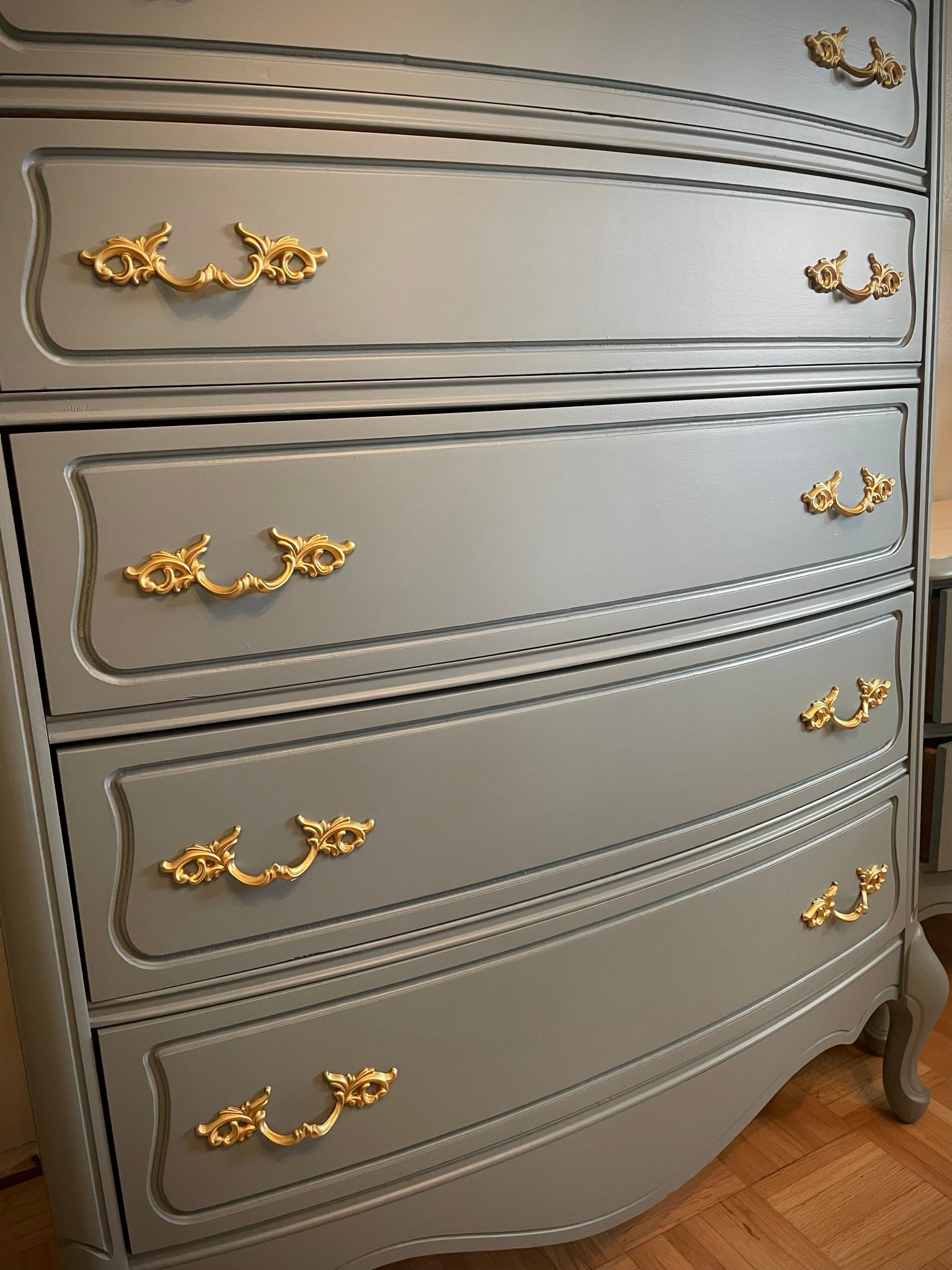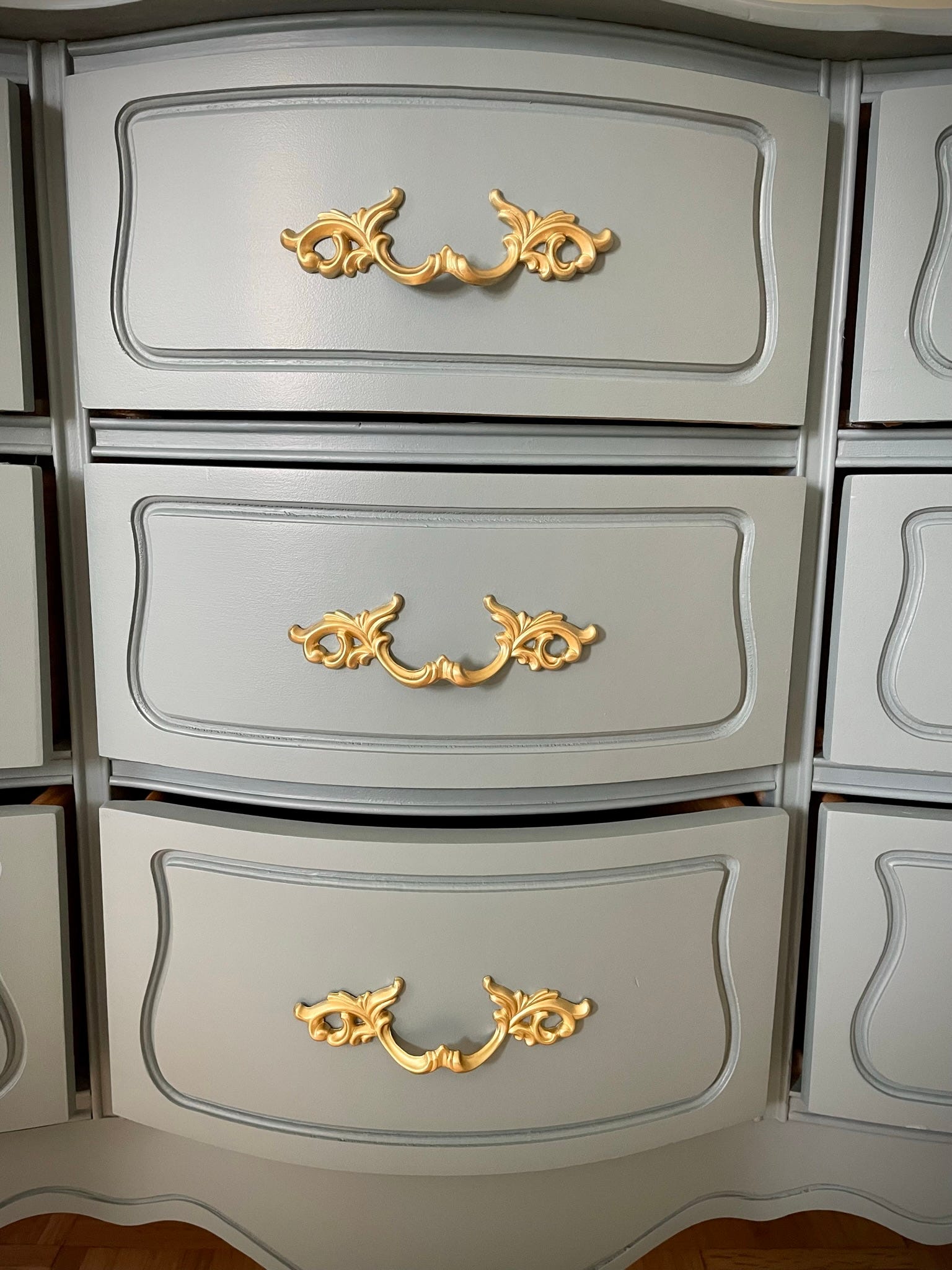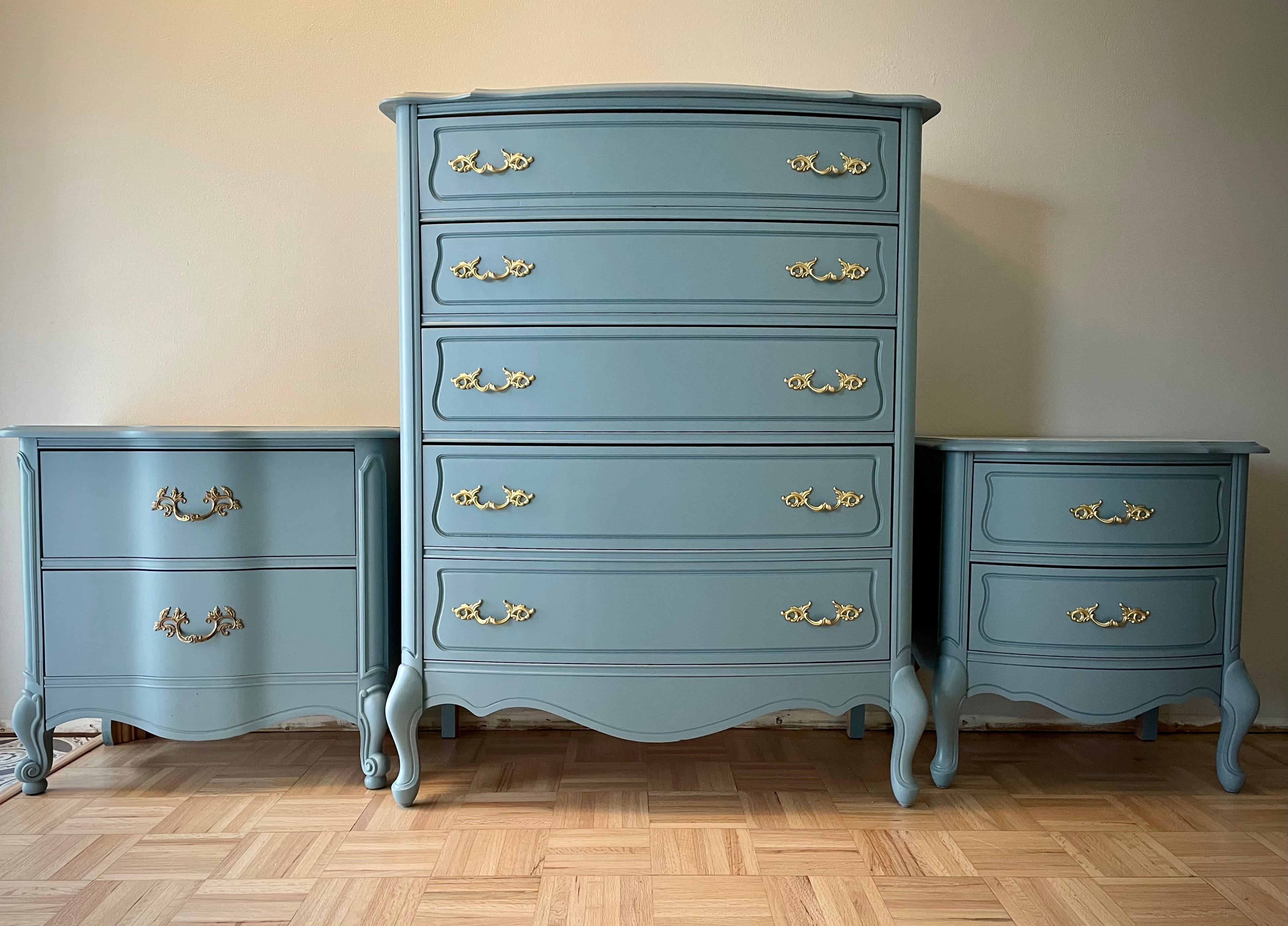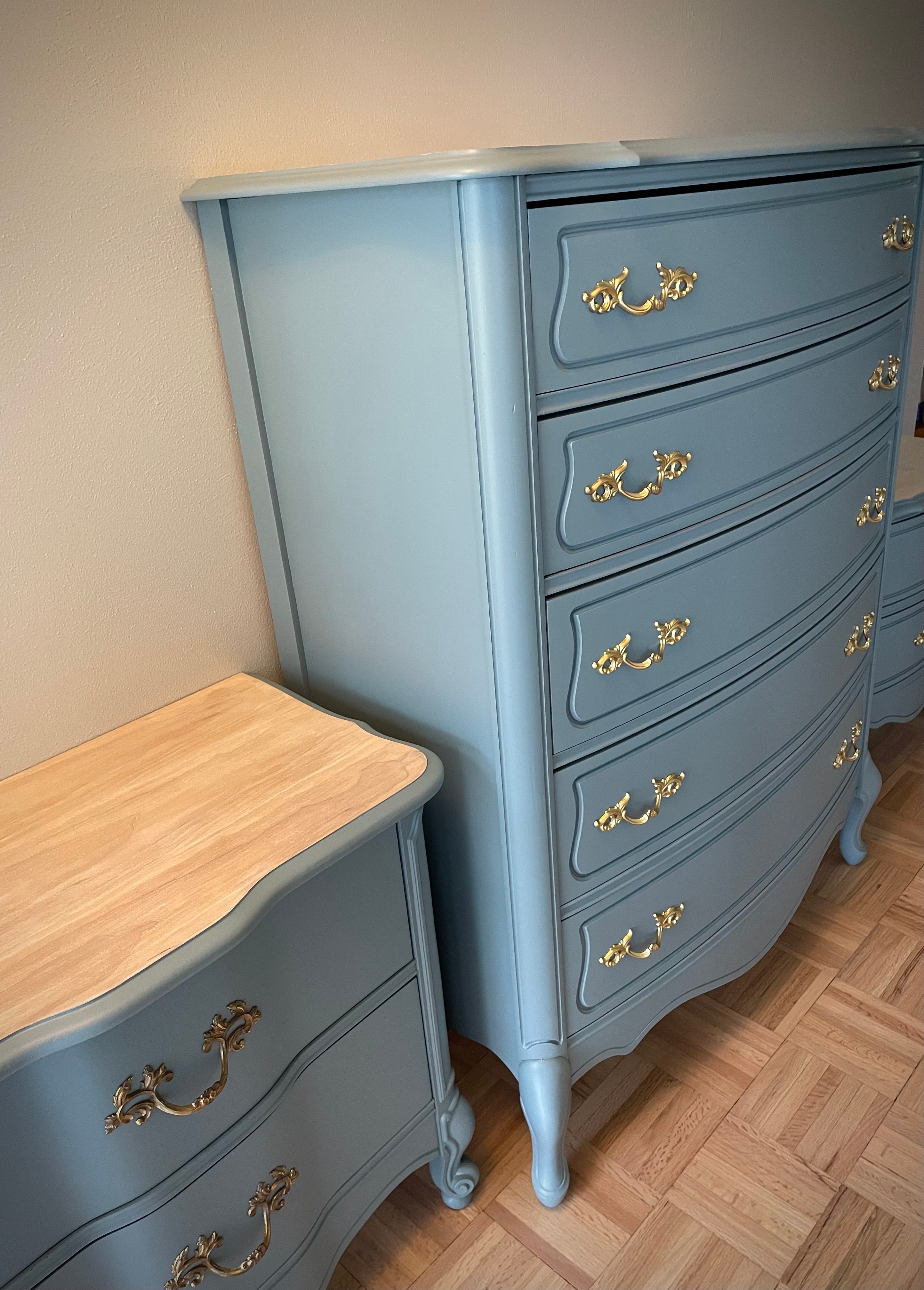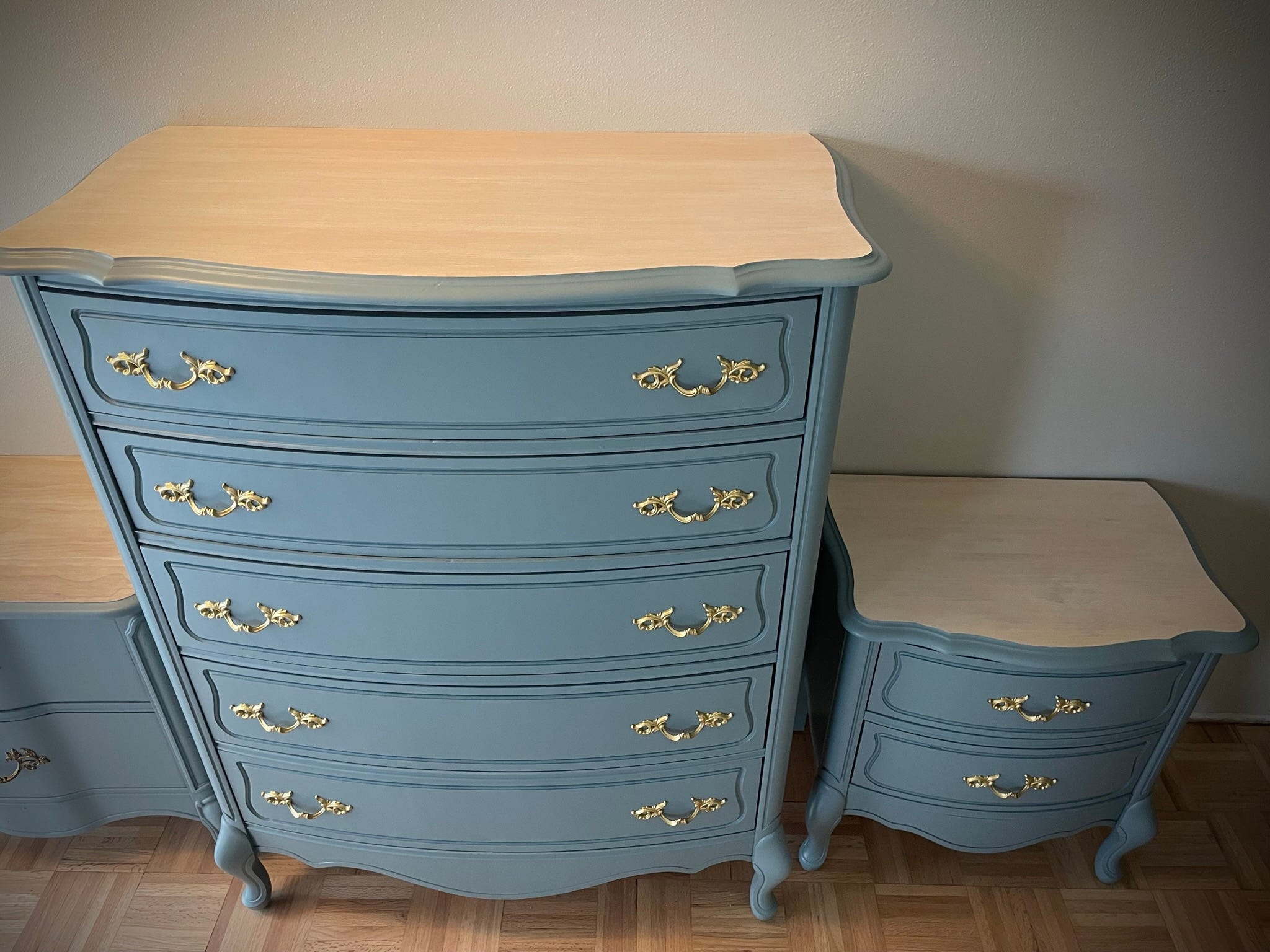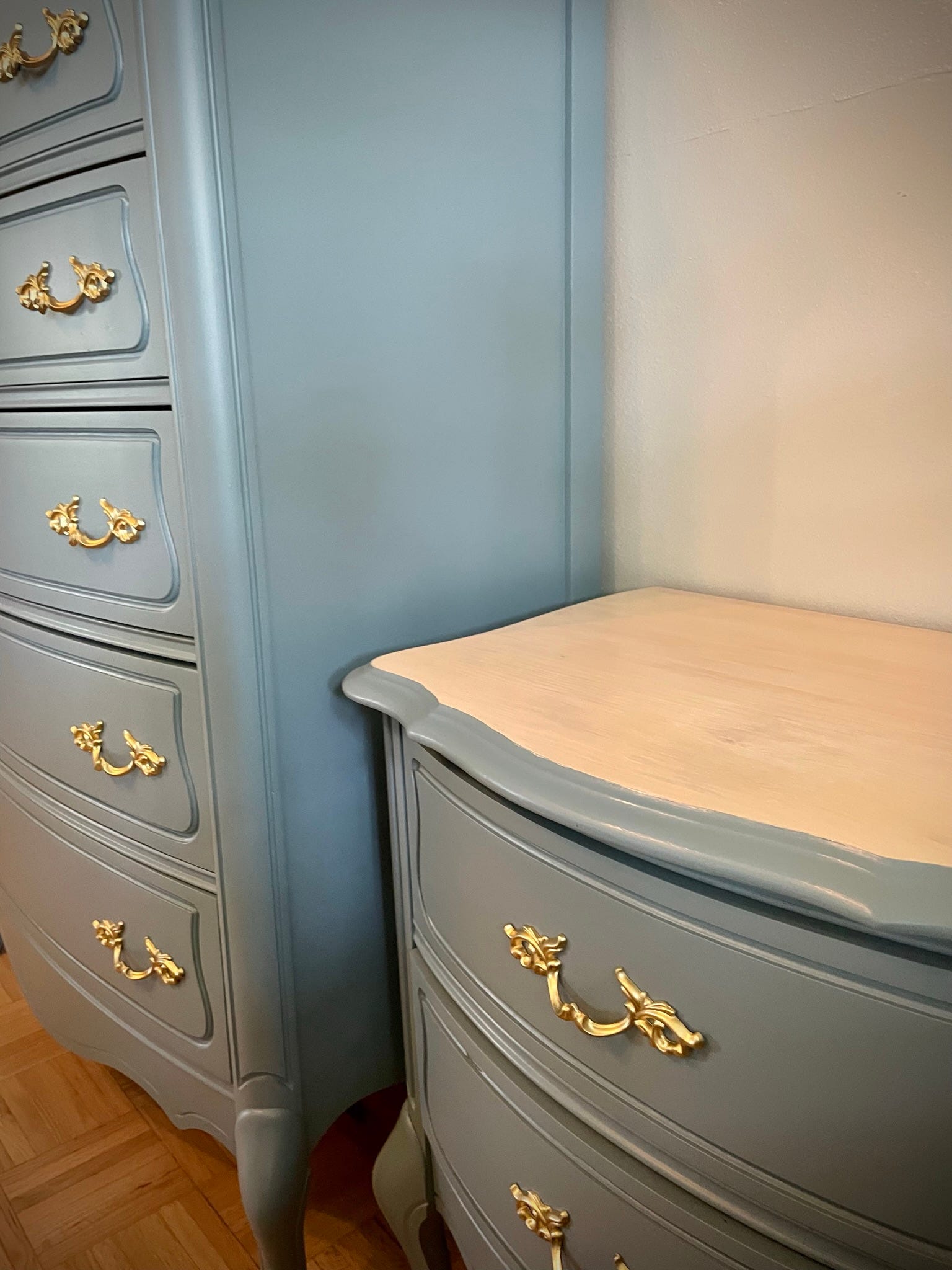 Techniques Used
Brush & Roll
Color Wash
Colors Mixed
Materials Used
MEDIUM SYNTEC Fiber Oval, Tapered Brush
1
Foam Roller (open cell foam), Heirloom Traditions All-In-One Paint, 2pk
1
Antique White ALL-IN-ONE Stain for wood, leather and painted surfaces, 16oz
1
2 Pack-True Applicator Sponge, Heirloom Traditions ALL-IN-ONE Paint
1