Custom mix on my kitchen cabinets
I mixed Crete:London:Cathedral all evenly.
This beautiful green grey is soo gorgeous!
It took about 3/4 of a gallon for my enormous kitchen. The wall color is 3 parts colosseum and 1 part oyster. I plan to update lighting, and do the counters and backsplash next.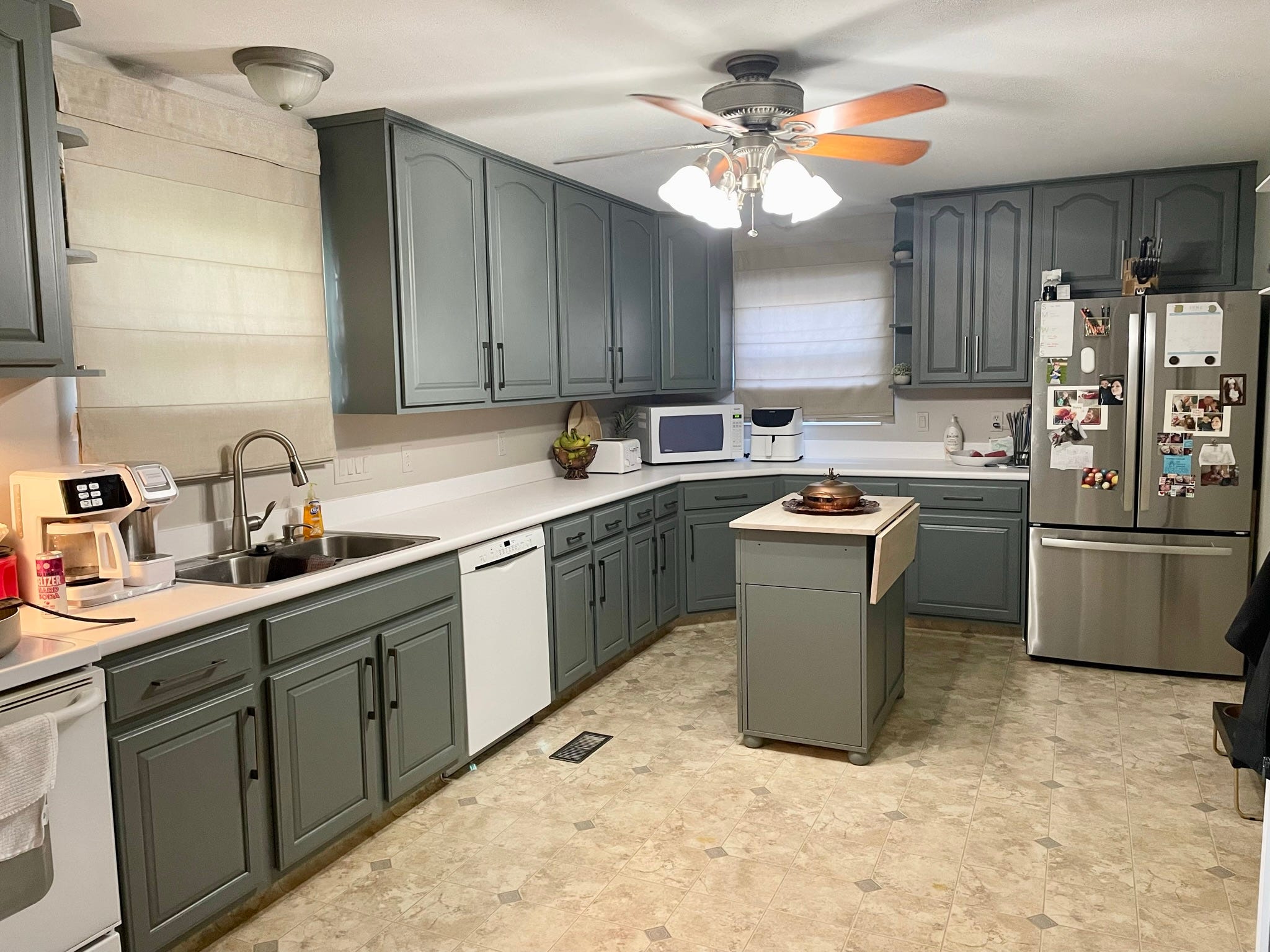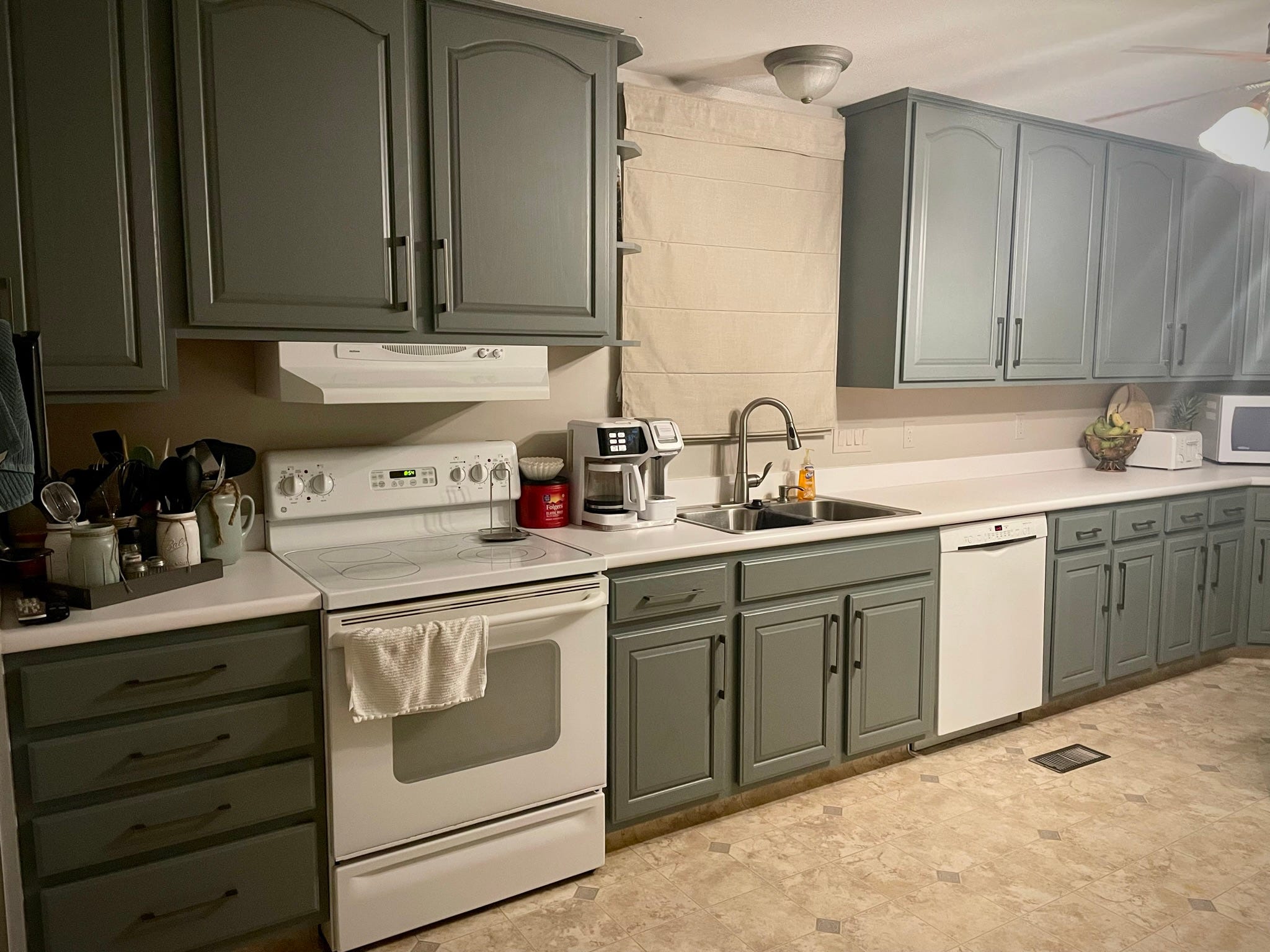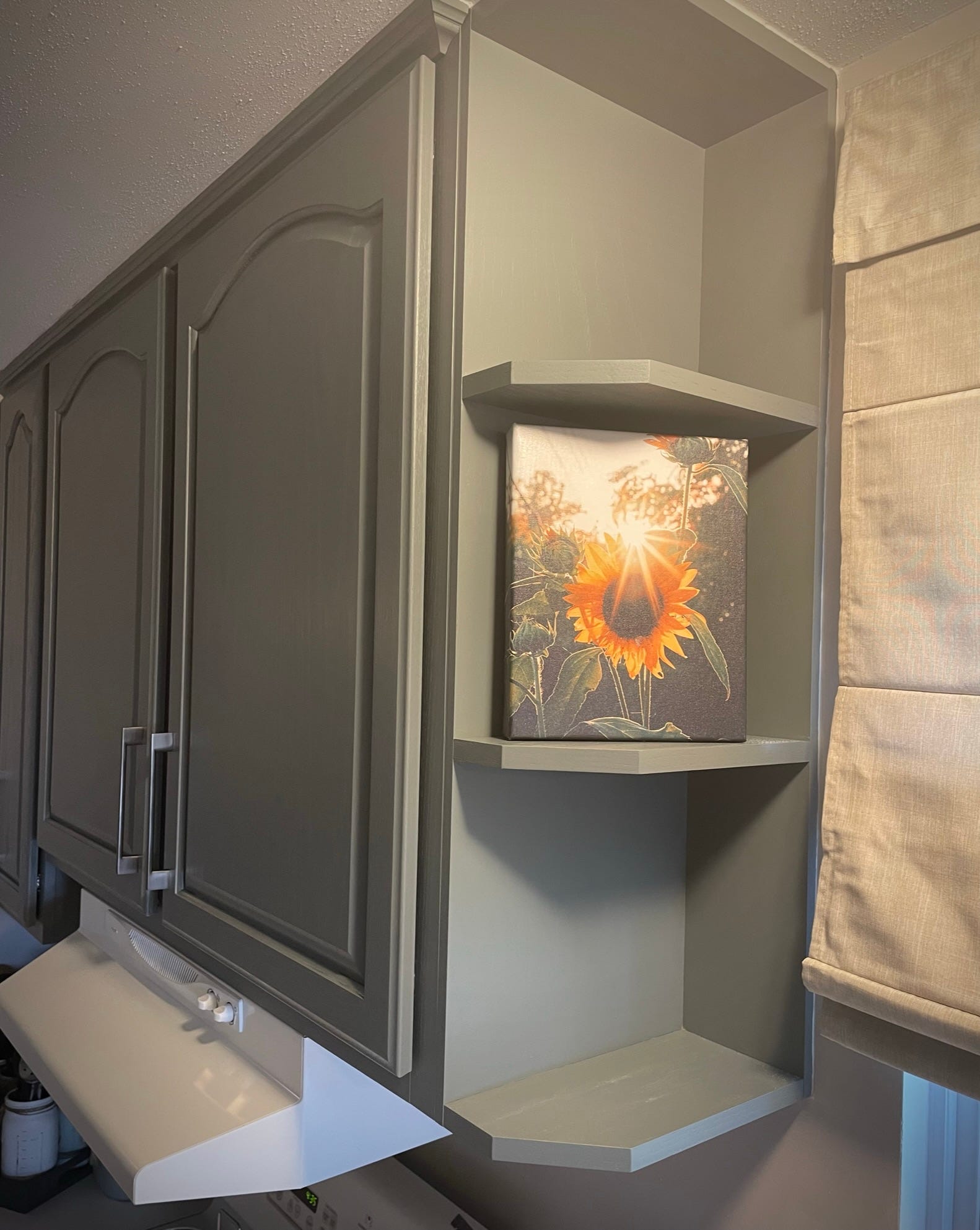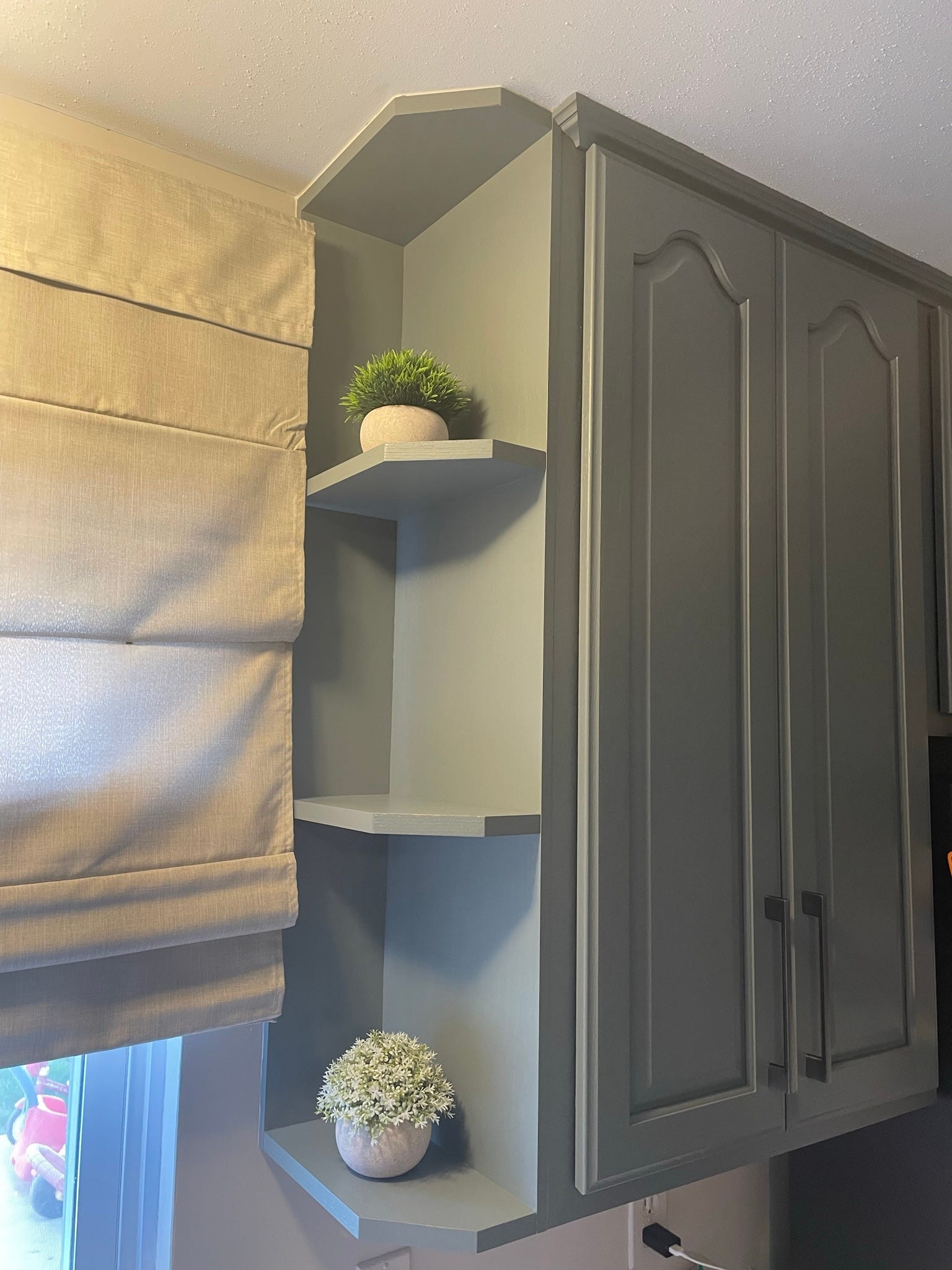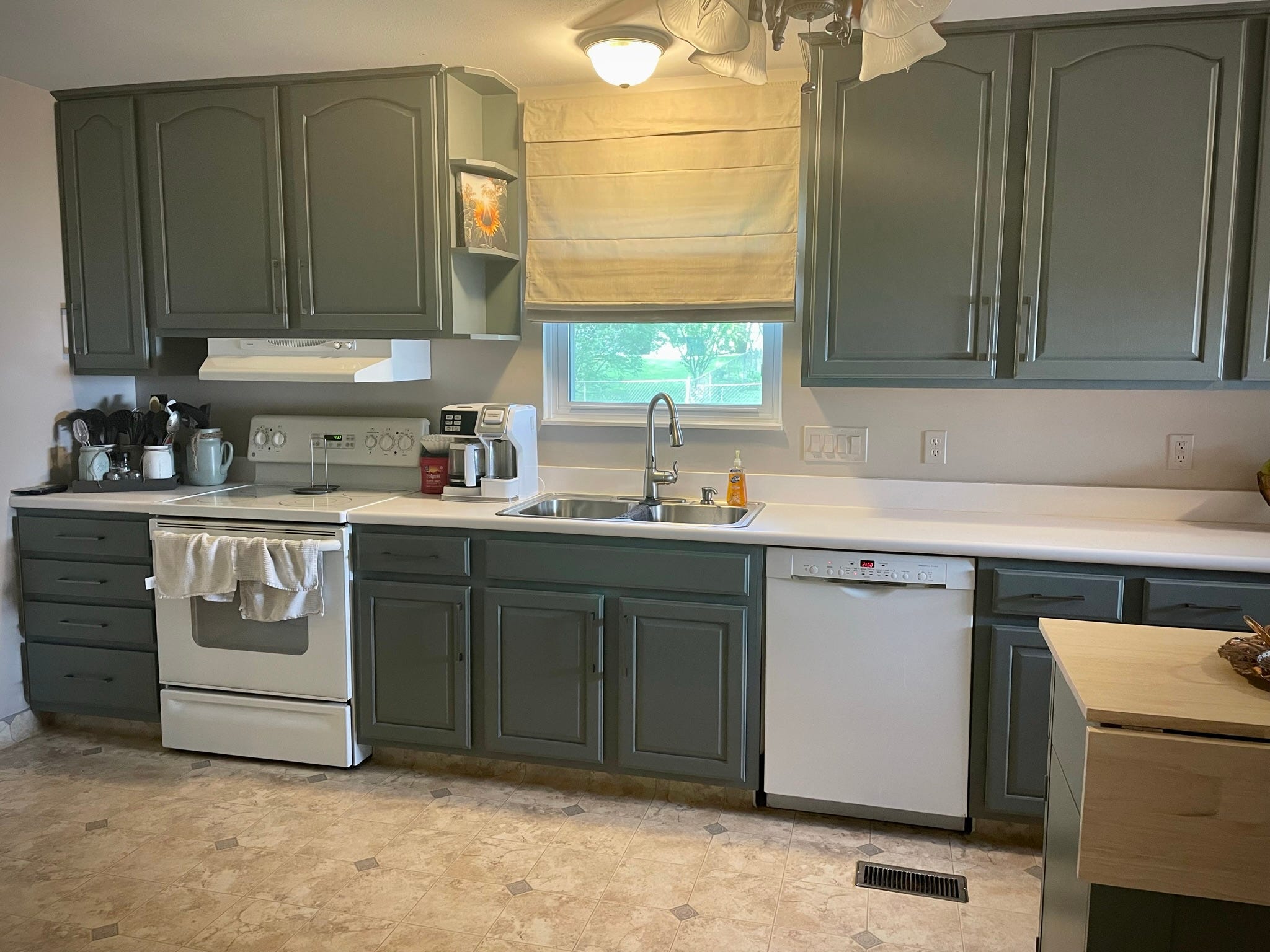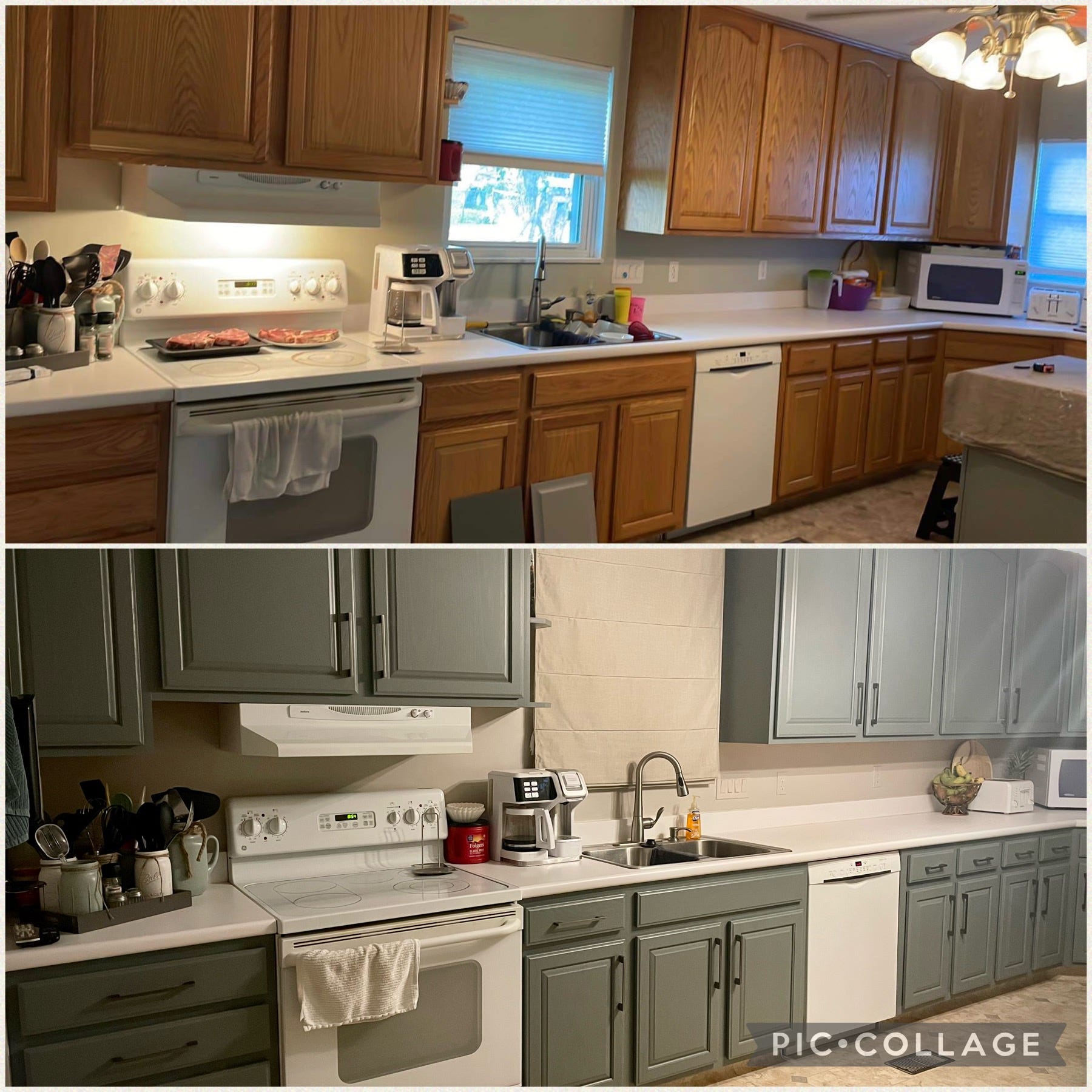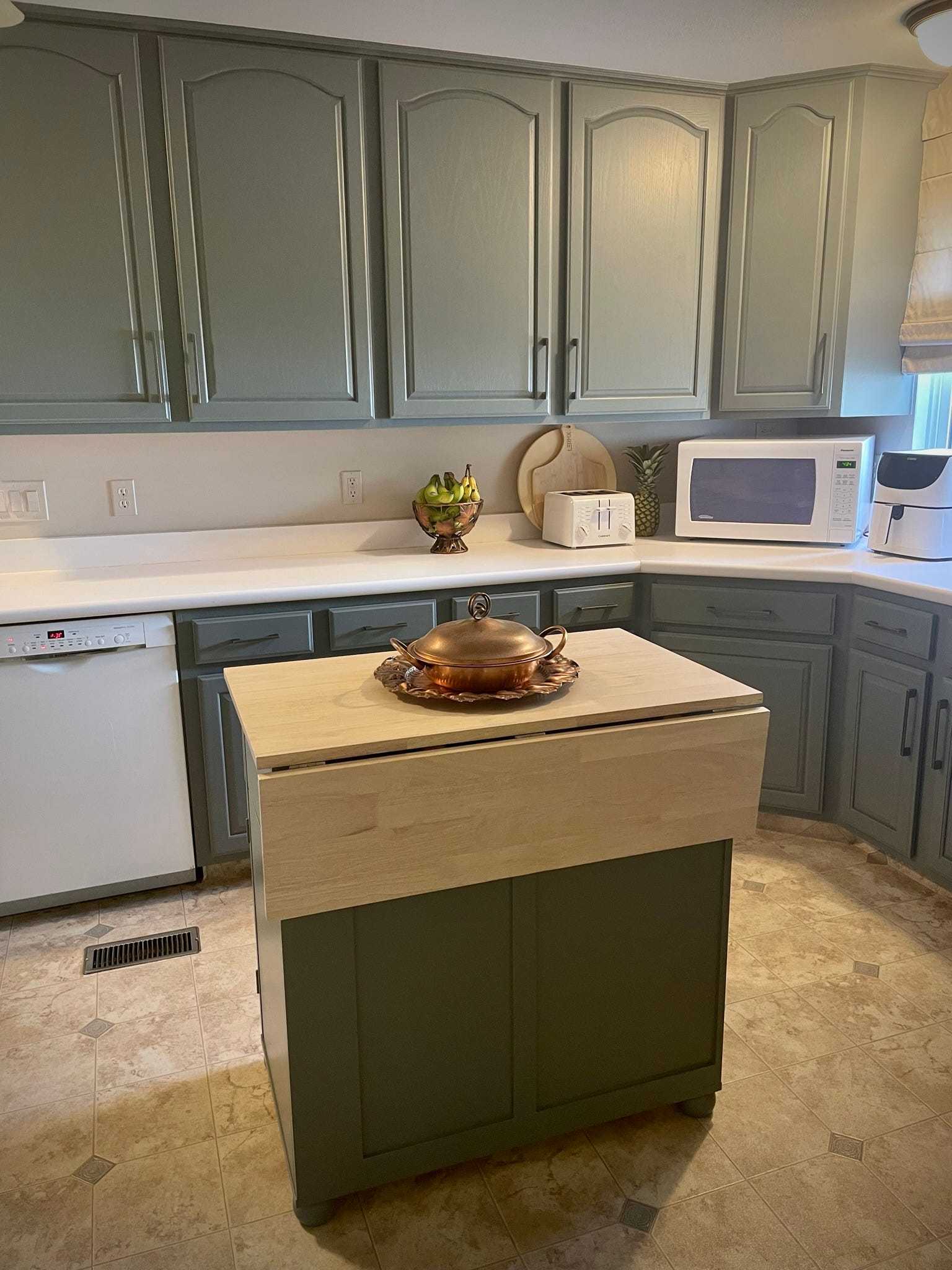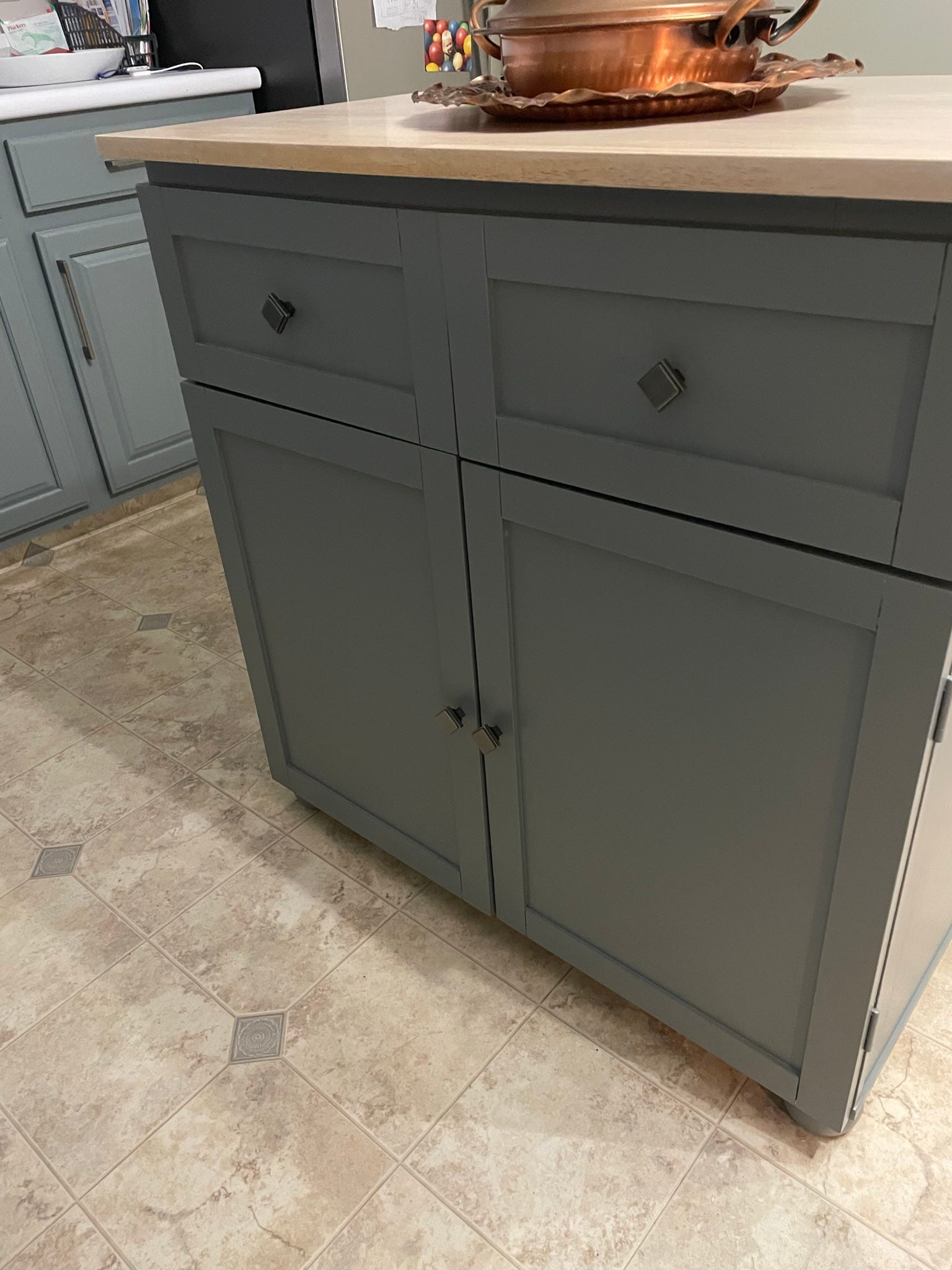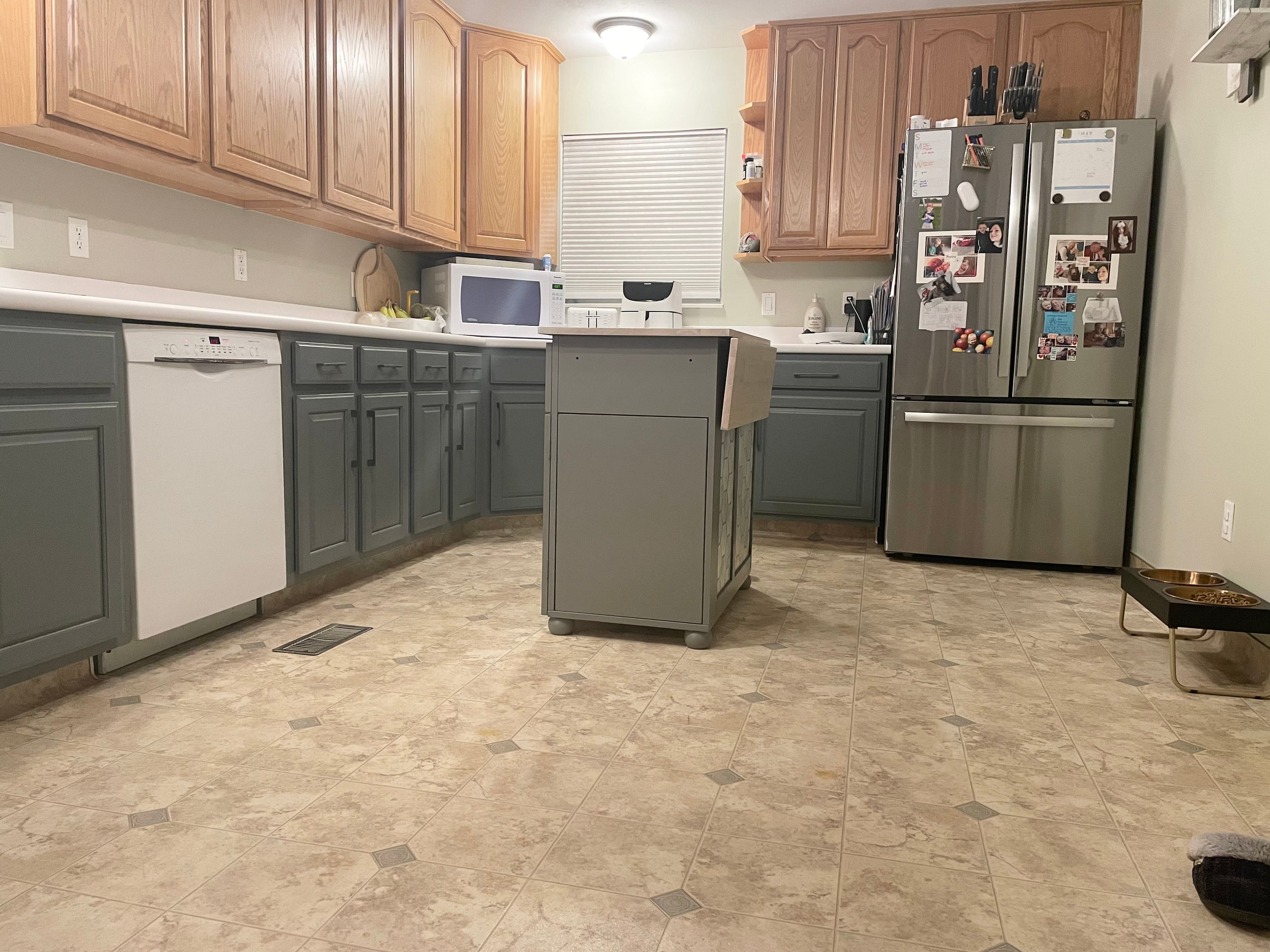 Techniques Used
Brush & Roll
Doors Off
Colors Mixed
Materials Used
Cathedral (steel gray, charcoal), Heirloom Traditions All-In-One Paint
1
Crete (olive green), Heirloom Traditions All-In-One Paint
1
London (green gray), Heirloom Traditions All-In-One Paint
1
MEDIUM SYNTEC Fiber Oval, Tapered Brush
1
Foam Roller (open cell foam), Heirloom Traditions All-In-One Paint, 2pk
1