Lingerie chest transformation
This is a gorgeous transformation!
First I repaired the drawers and base, then deglossed.
I brushed and rolled 2 coats of colosseum with 3 hours dry time in between.
Then I added weathered wood antique gel using a small brush to add random streaks and then used the true applicator to spread and blend. Some areas I used a baby wipe to remove excess. After an hour or so I used a chip brush to dry brush some colosseum in areas that were too heavy. This also created another shade of grey in spots.
The top has a faux wood grain using colosseum as a base coat. Then after 2 hours of dry time I used a chip brush to apply cappuccino and ran a wood grain tool through it. After 4 hours of dry time I applied graphite stain using an old tshirt rag. I dipped the rag into the stain and wiped back and forth in sections until I got an even thin coat.
The hardware is from Amazon. And I have a basket coming for the bottom as well.
Next up is a dresser to match.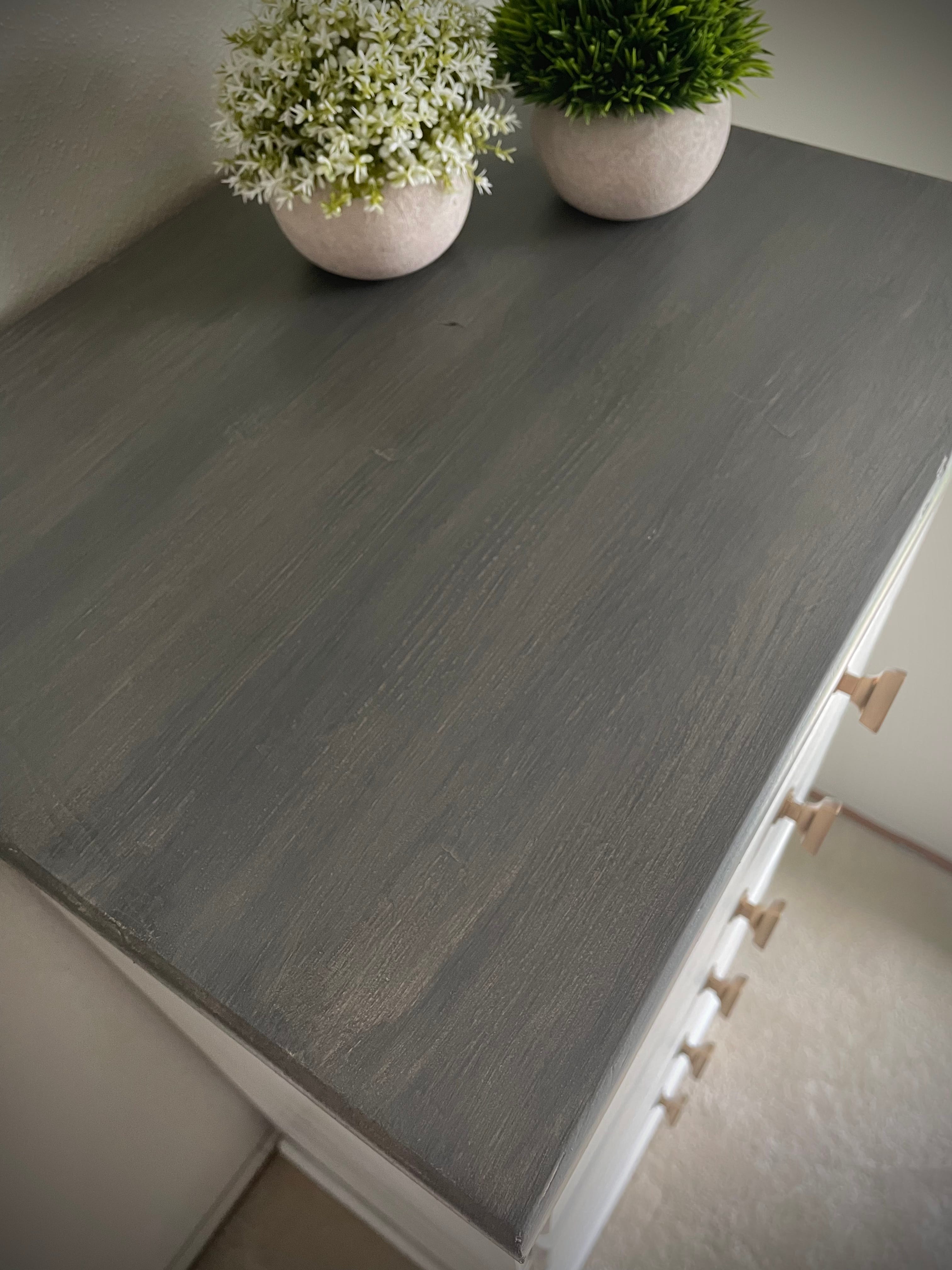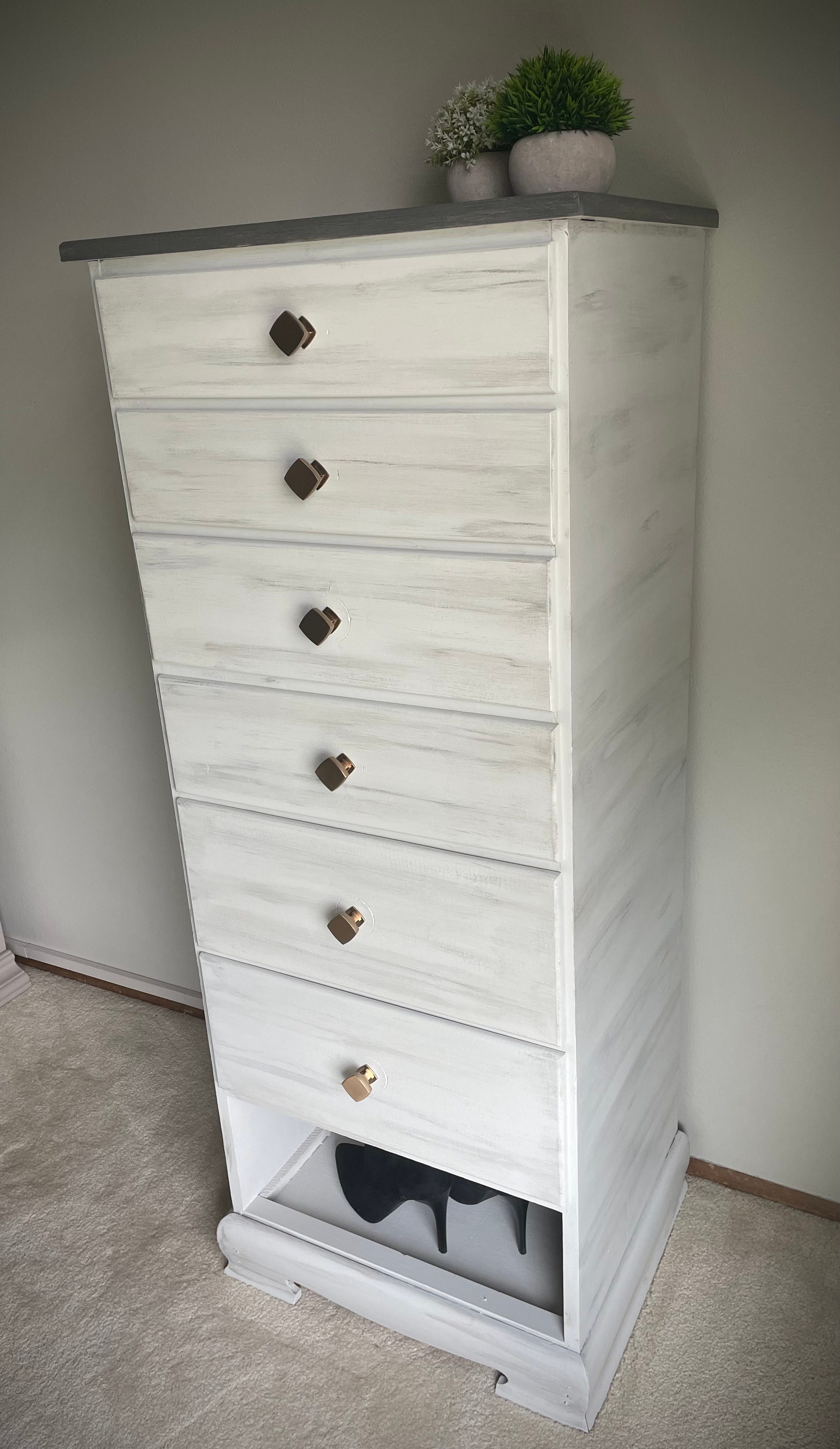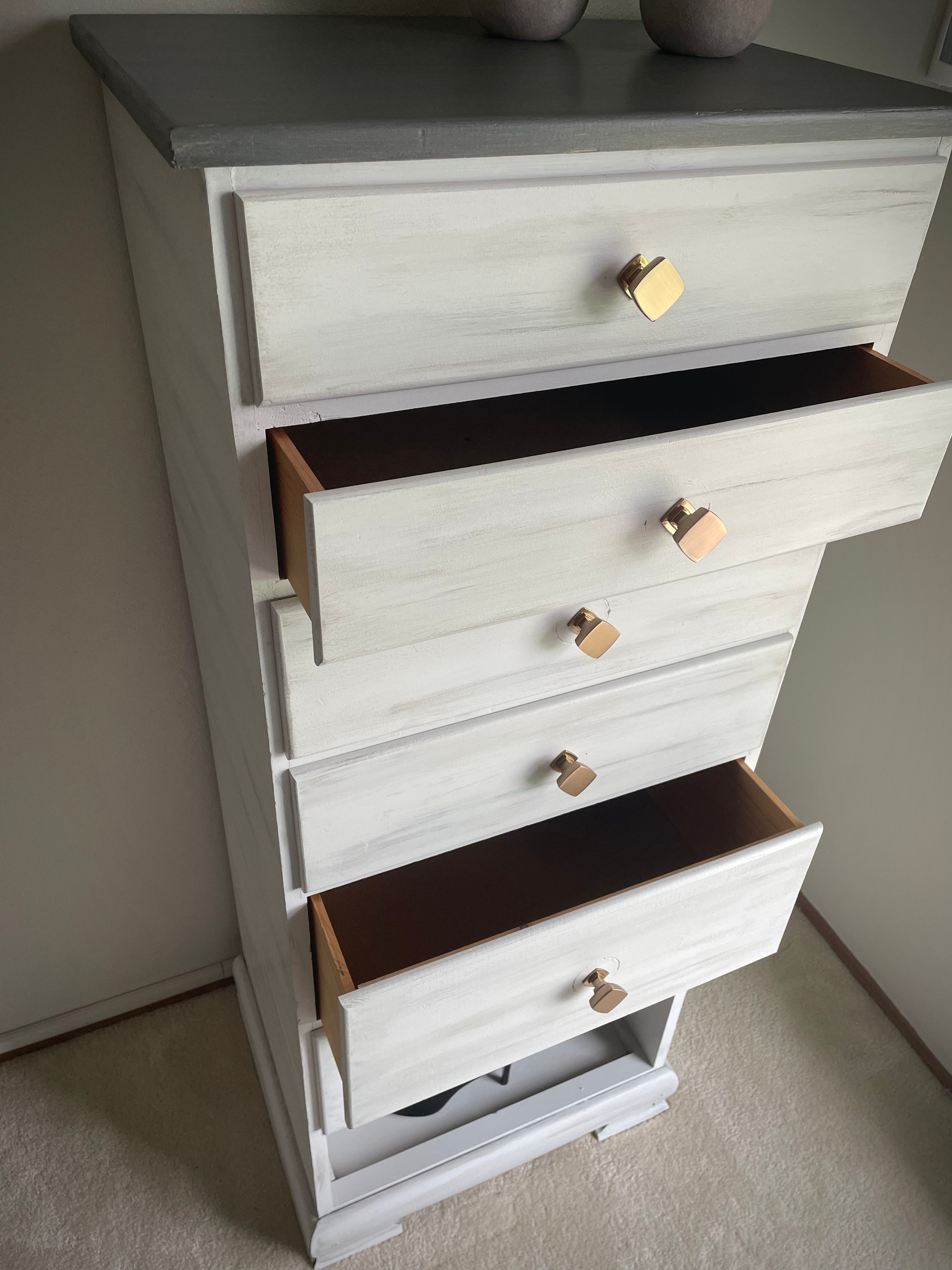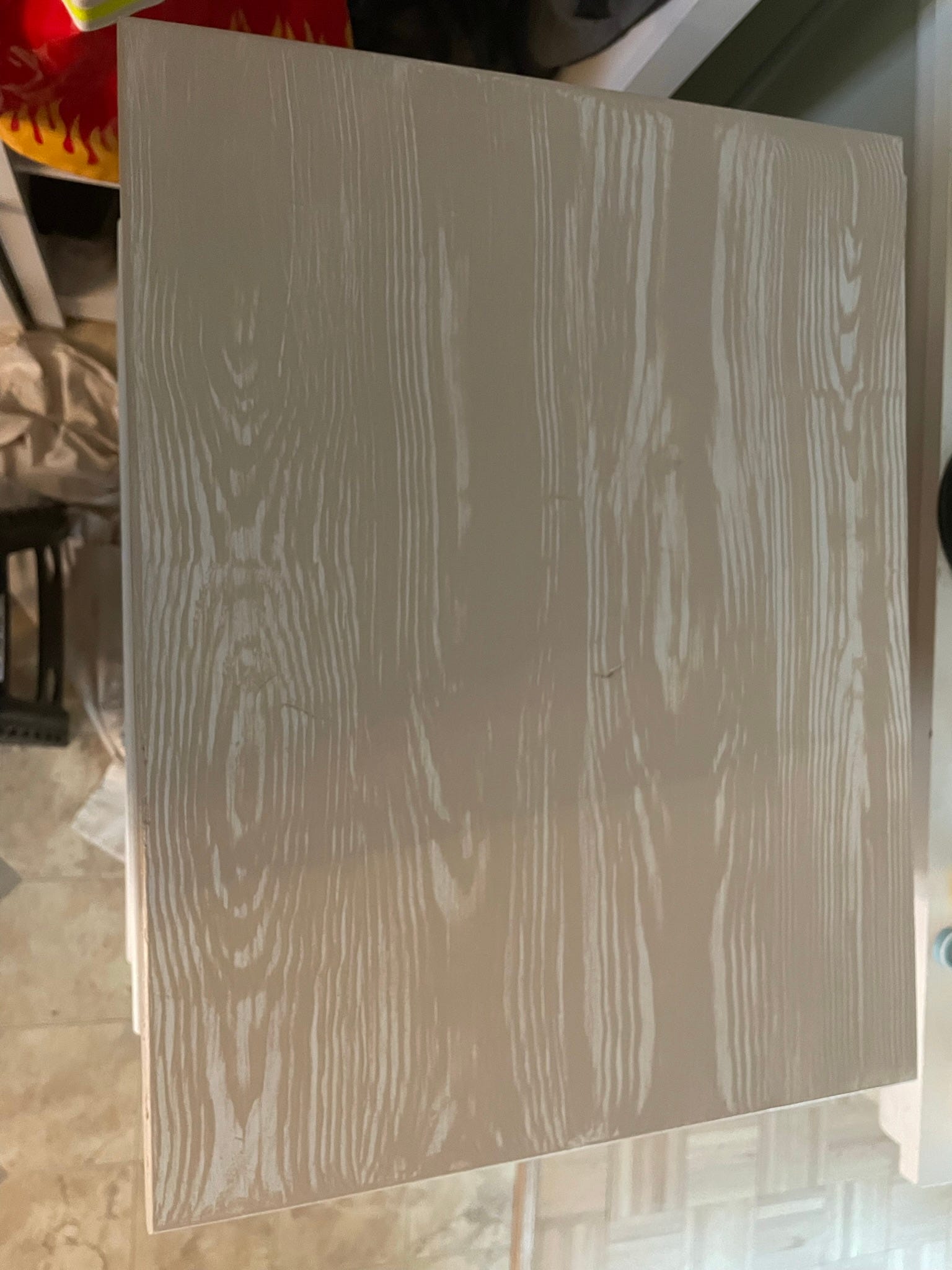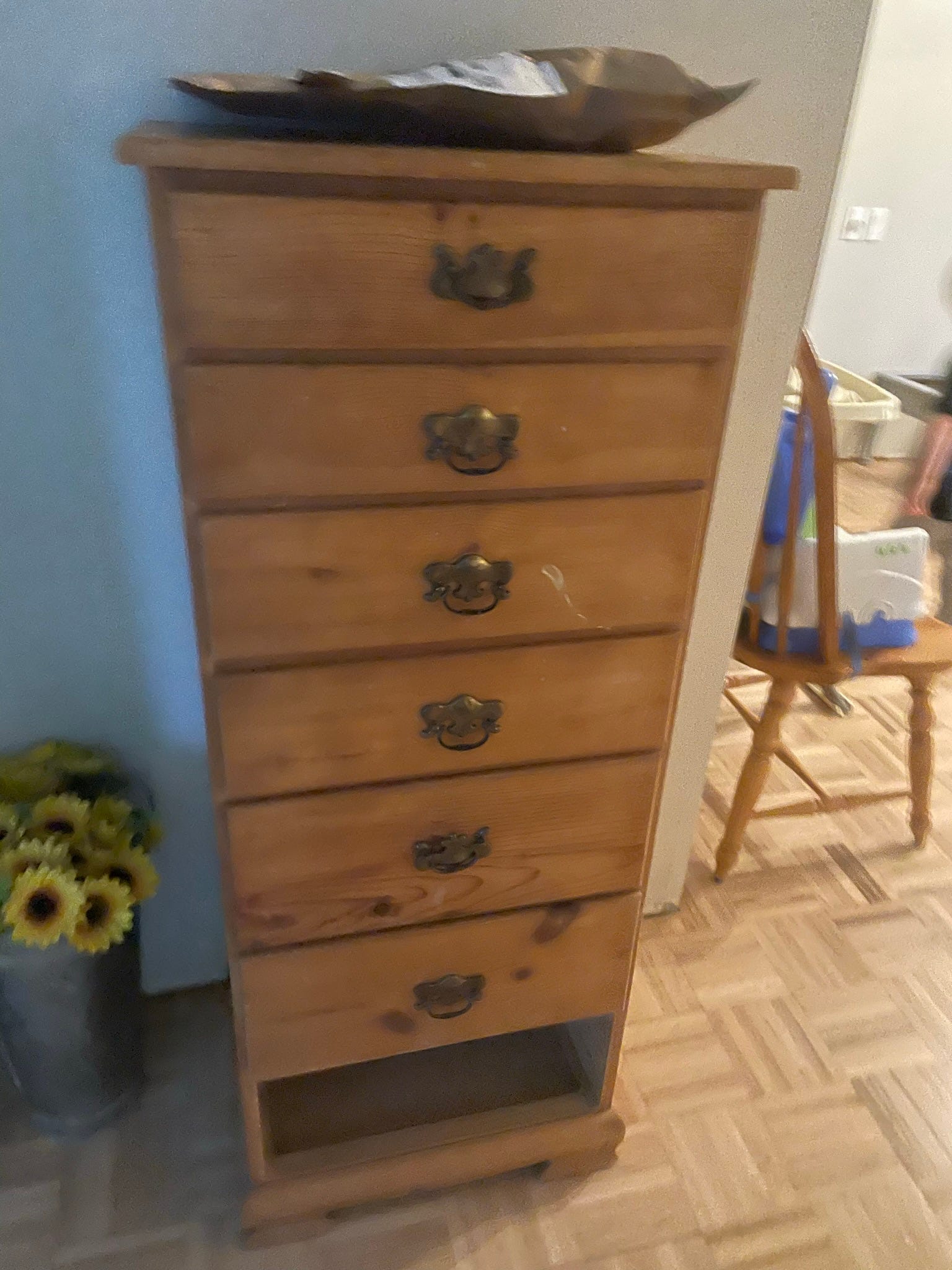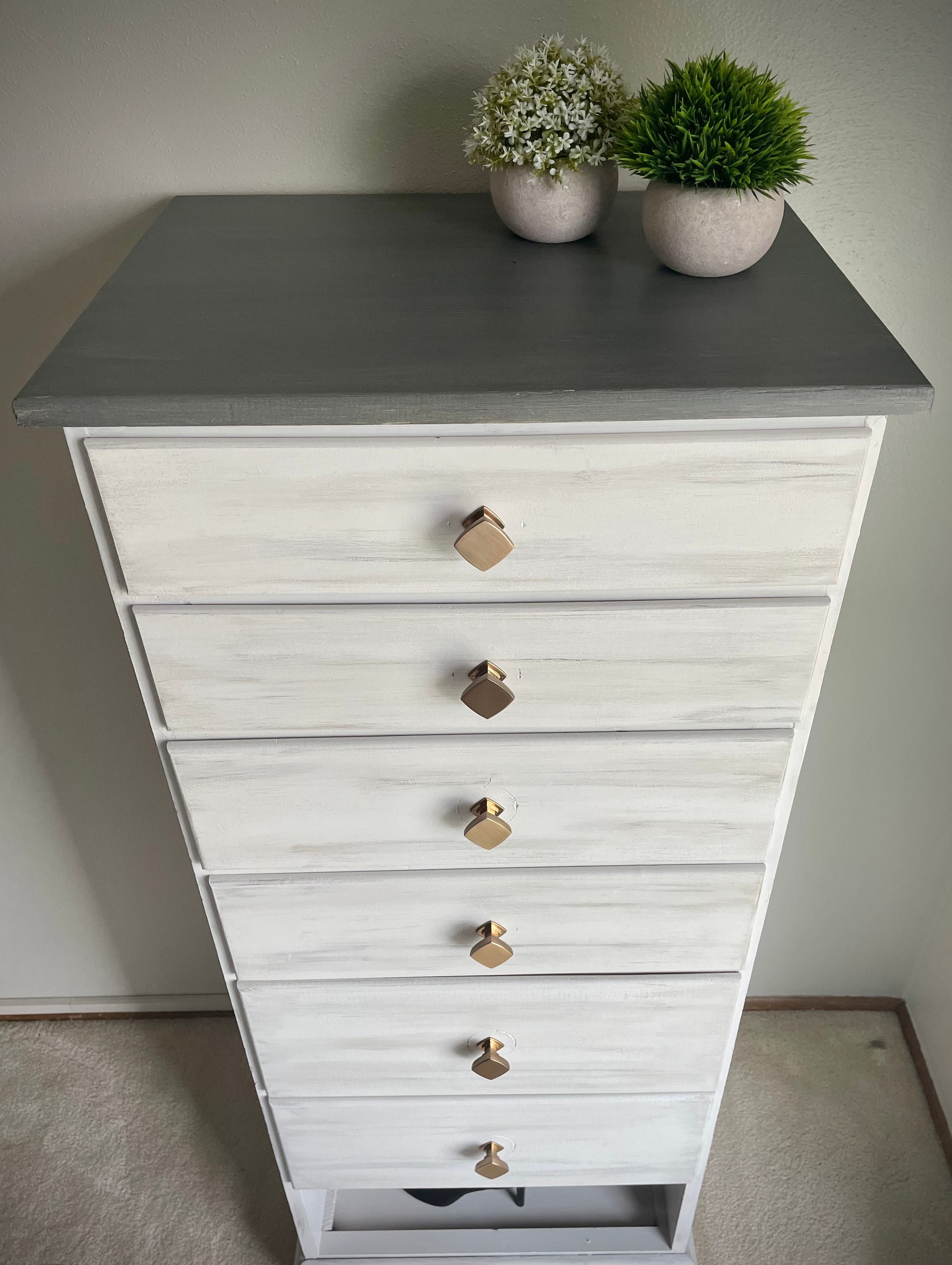 Techniques Used
Brush & Roll
Antiqued
Repaired
Materials Used
Cappuccino (tan), Heirloom Traditions All-In-One Paint, Limited Quantity
1
Colosseum (gray white), Heirloom Traditions All-In-One Paint
1
Deglosser / Degreaser ( Surface Prep ), Heirloom Traditions All-In-One Paint
1
Tool Trio, Heirloom Traditions ALL-IN-ONE Paint
1
Chip Brush, 2", Natural Boars Hair
1
Weathered Wood Antiquing Gel (Greige), Heirloom Traditions All-In-One Paint
1
Graphite ALL-IN-ONE Stain for wood, leather and painted surfaces
1