I would like to update this sofa and two wing chairs
They belonged to my father so they hold a special place in my heart. I was thinking of painting the vinyl a darker brown . I am also thinking of removing the skirts. My home is all western decor.

I am not sure about painting the fabric and colors. I am a beginner and am Looking for Help and suggestions. Thank you in advance !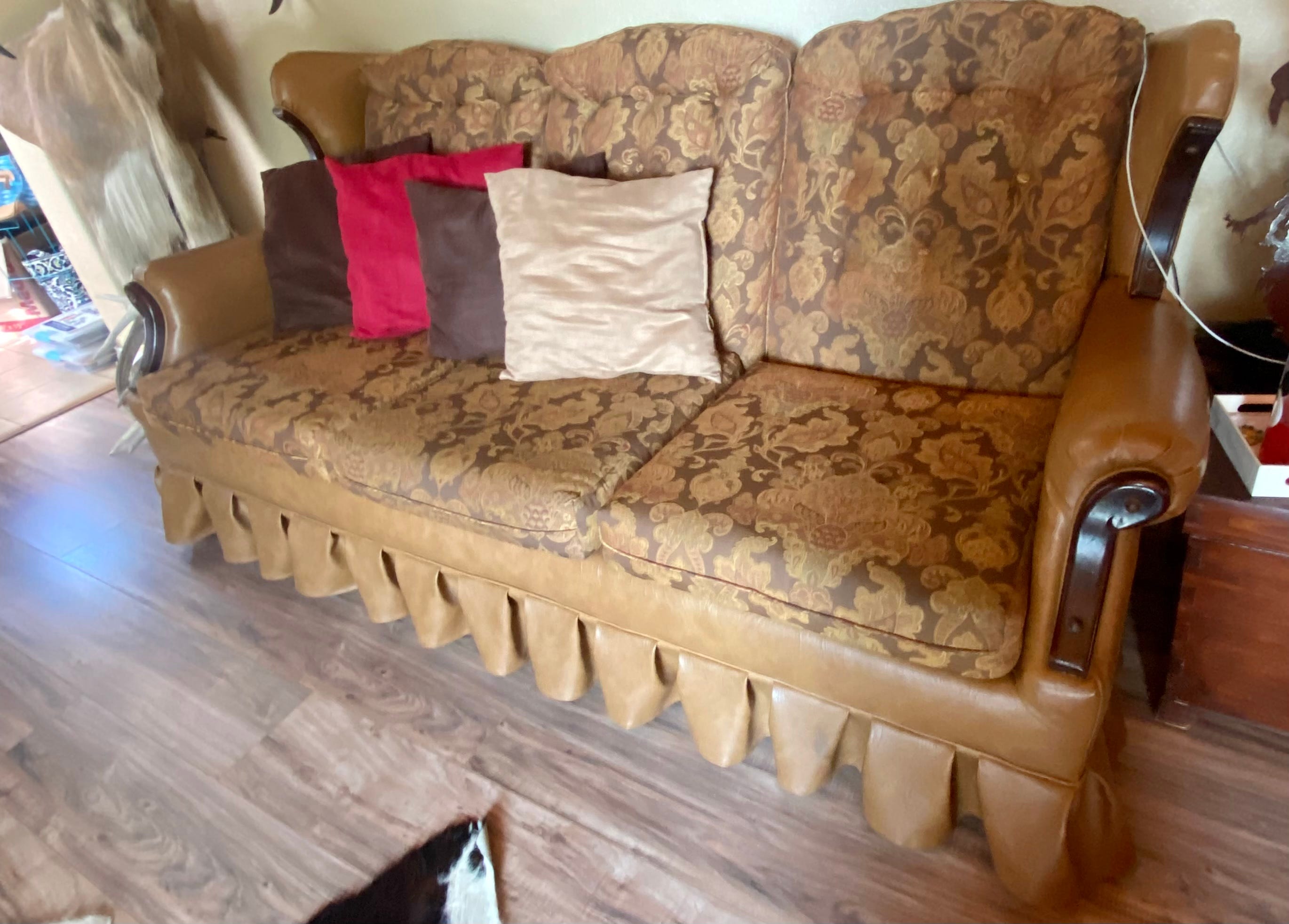 Sofa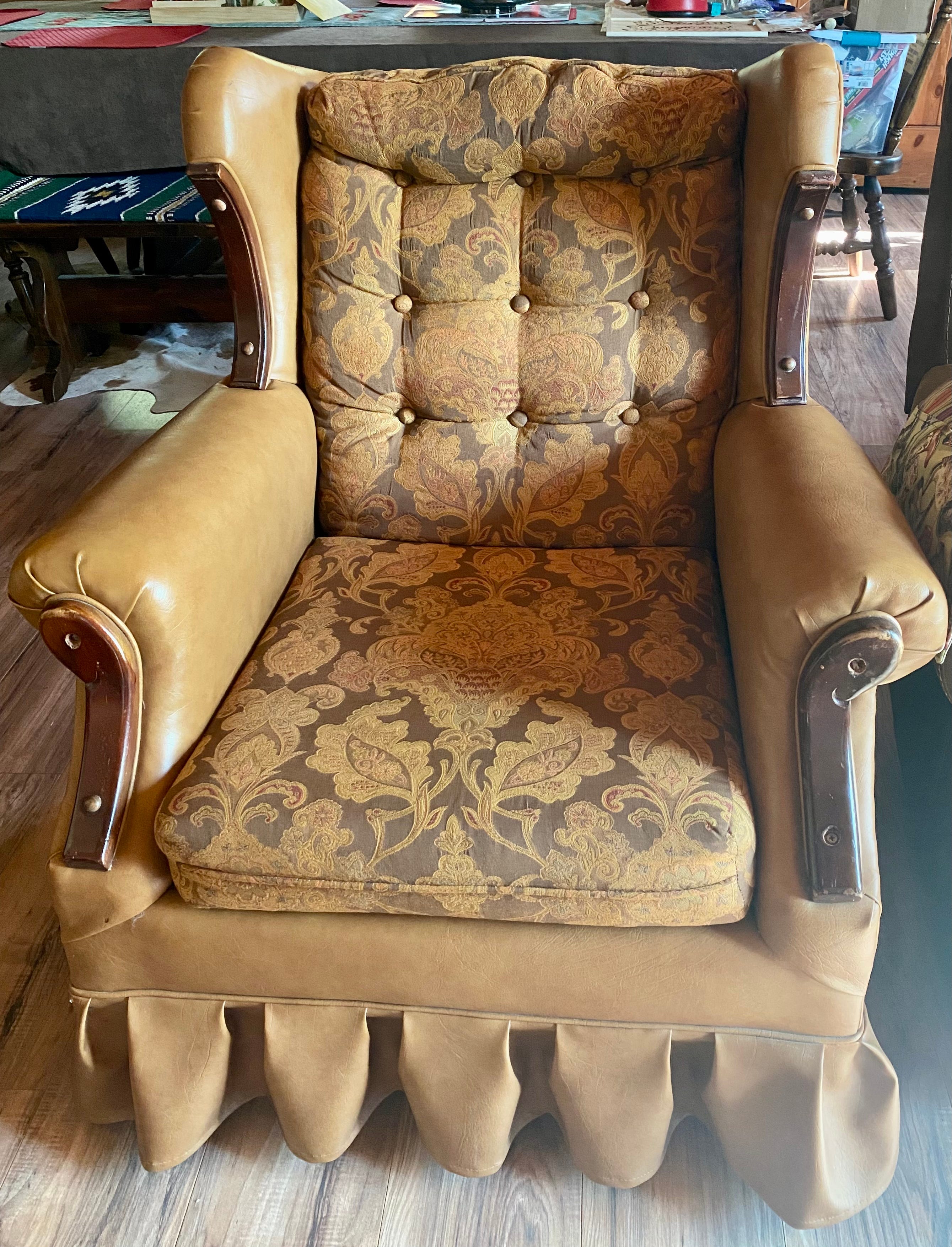 2- Wing chairs