How to Refinish Your Shower and/or Tub
TIPS:
Make sure soaps/shampoos are on risers that will drain so that water does not stand under them for longer than several hours.

AFTER CARE:
Clean with any non abrasive cleaner (meaning no comet, ajax, etc). No Dawn Powerwash due to alcohol content.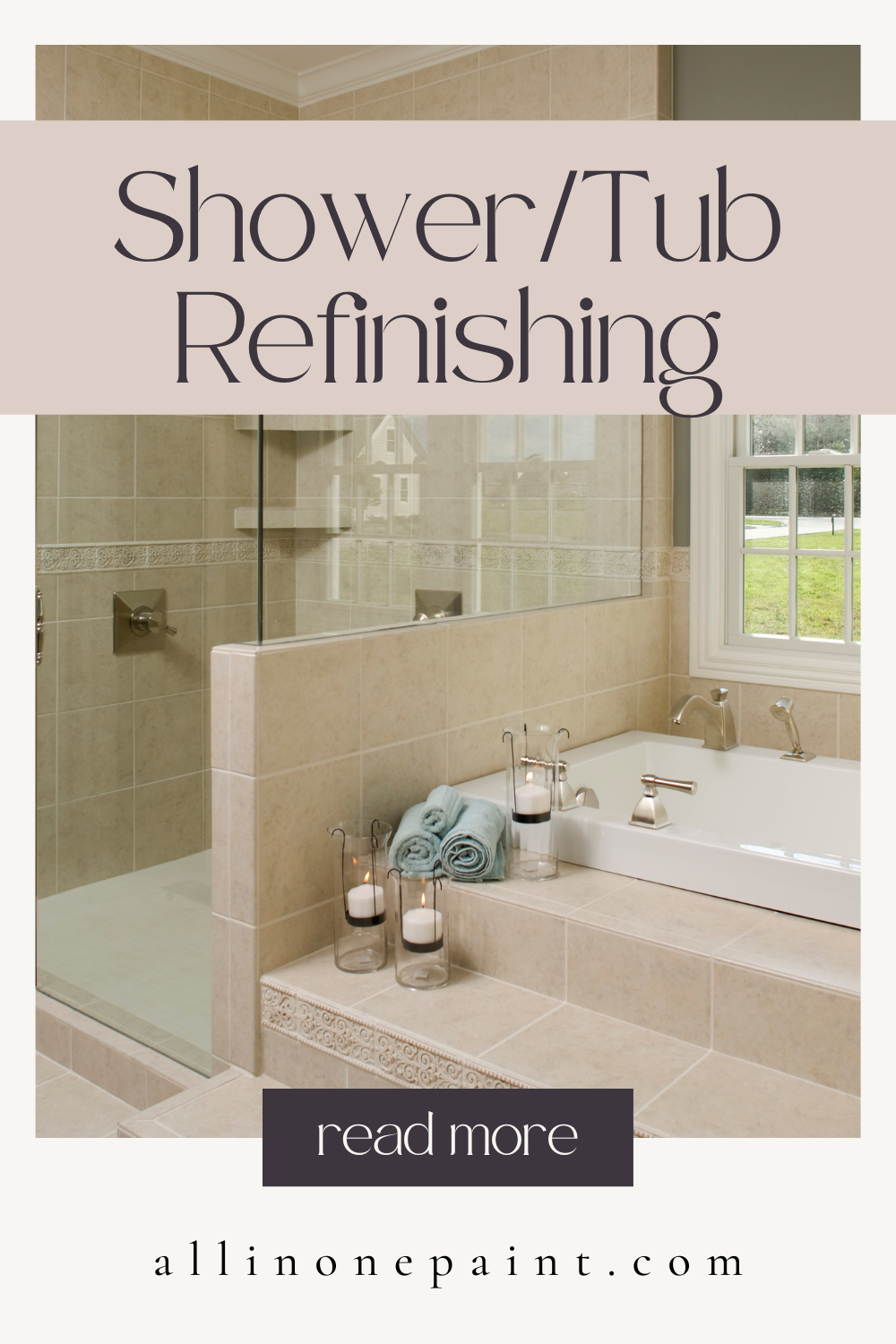 BASIC STEPS:
1. Remove handles if you wish. Remove any caulk present.
2. Clean well with our surface prep deglosser (brush on, scrub with a scouring pad and wipe with a dry rag) until you feel resistance when dragging your hand on the surface.
3. Apply Coat 1 using Brush & Roll method, allow to dry to the touch, approx 1-2 hours
4. Apply additional coats as needed to get desired coverage, same as step 3.
5. Once desired coverage is reached, allow paint to dry 48 hours (without any use)
6. Apply 3 thin coats of our Water Resistant Sealer, 3 hours (or more apart) using Brush & Roll Method.
7. Wait 3 full days (72 hours) before allowing tub/shower to get wet.
Materials Used
Shower | Tub Refinishing Bundle
1