How to Paint Cabinets Like a Pro!
How to Paint Cabinets Like a Pro without using a sprayer! Protect your surroundings.

1. Start with a clean surface. See our post/video on how to prep cabinets using our surface prep deglosser.
2. Apply paint using Brush & Roll Technique with our Syntec Brush & Foam Roller as shown in the video
3. Allow coat 1 to thoroughly dry to the touch, typically 30-45 mins.
4. Apply coat 2 using Brush & Roll Technique. Most colors typically take 2 but whites may take a 3rd.
5. Use our detail brush to trim around hinges. You can certainly take the doors off if you choose, but its not necessary to get a great finish.
6. No sealer required! That's the beauty of ALL-IN-ONE Paint. No priming, sanding or sealing required!

Note:
Typically people paint the inside of the door and the facing that is behind the door but not inside of the cabinet box itself.

Replace hardware after 48 hours

Baby the surface for the first few weeks but you're good to resume normal use of your kitchen after 48 hours.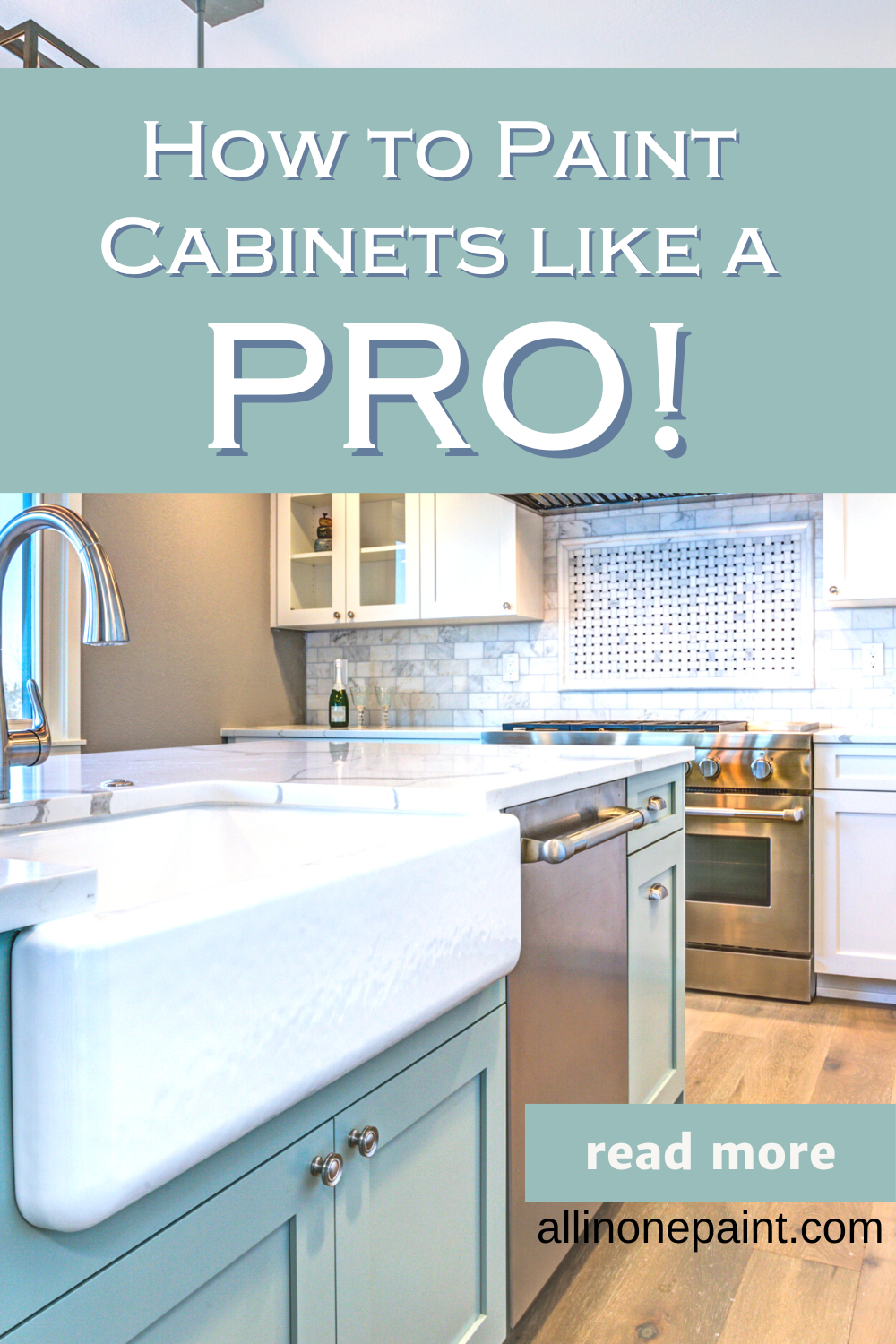 Tips:
1. Make sure you're applying a liberal coat of paint.
2. Work in small areas, brush and then immediately roll.
3. Use our Paint Calculator to calculate how much paint you need but an average kitchen can typically be painted with our 2 quart cabinet bundles. Add an extra quart if painting a shade of white. If painting a bathroom vanity or small laundry room cabinets, use our Vanity Bundle.
Materials Used
London (green gray), Heirloom Traditions All-In-One Paint
1
Deglosser / Degreaser ( Surface Prep ), Heirloom Traditions All-In-One Paint
1
MEDIUM SYNTEC Fiber Oval, Tapered Brush
1
Foam Roller (open cell foam), Heirloom Traditions All-In-One Paint, 2pk
1
2 Pack-True Applicator Sponge, Heirloom Traditions ALL-IN-ONE Paint
1
Detail Brushes, 4 pk Sizes 1-4, Syntec
1