How to Stain Your Garage Door to Look Like Faux Wood
How to Stain Your Garage Door to look like Faux Wood!

This technique works on any kind of garage door. Bonus! It also works on metal or fiberglass front doors.

1. Protect your surroundings. Open the door and put a dropcloth down and then shut the door. Tape off if necessary.
2. Protect yourself. Wear gloves.
3. Clean the surface well with our surface prep deglosser. Brush it on and scrub it with a scouring pad to break up grime. Then wipe back with a clean, dry cloth.
4. Apply the stain in small sections using the stain brush (not the same one as step 3).
5. Wipe back using a dry, clean terry cloth towel (not the one from step 3). It is important to drag in straight lines.
6. No sealer required. You can do an additional coat if needed to darken the look.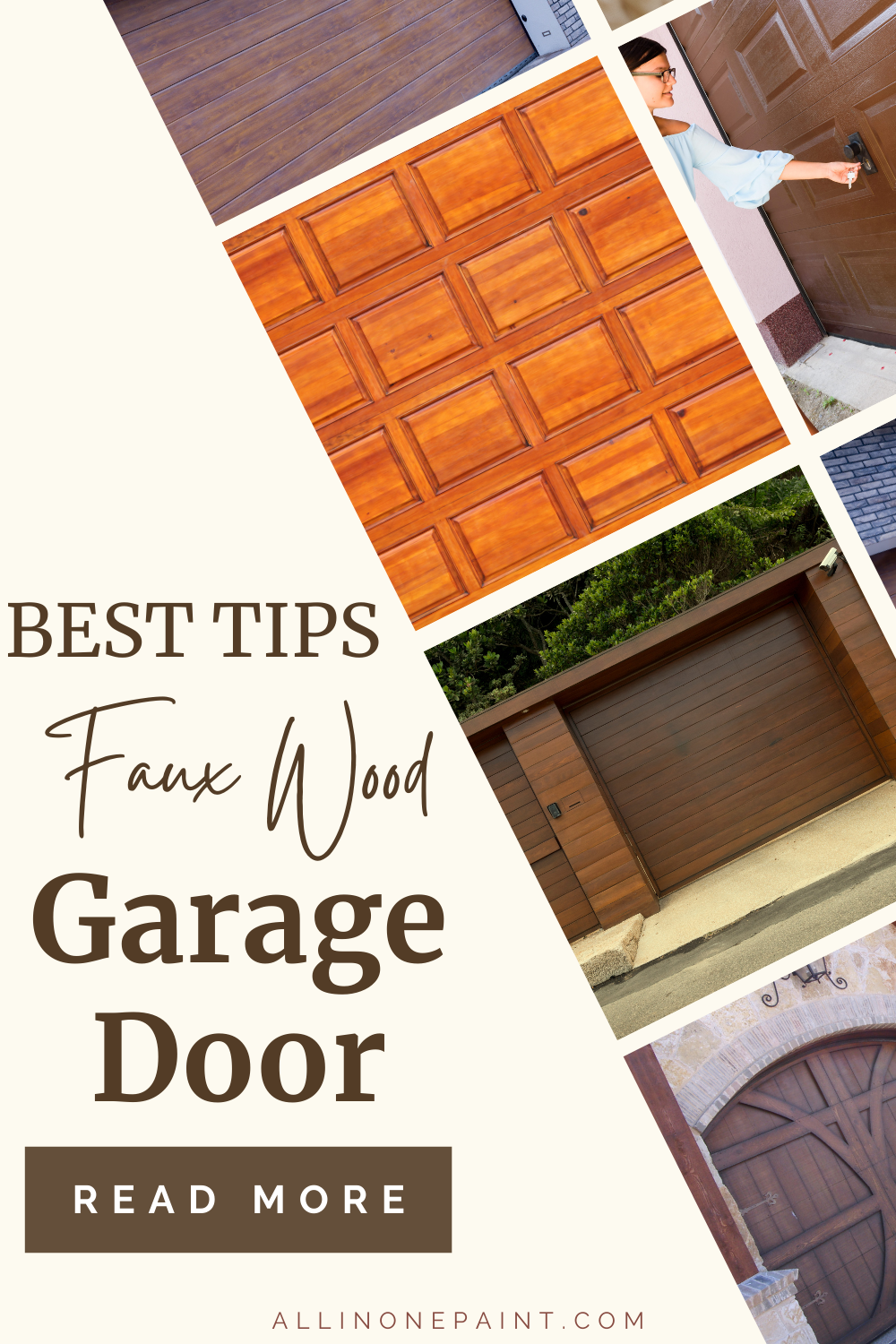 Best Tips:
1. Work in small sections and do your best to keep your lines straight.
2. A terry cloth towel works best to create the faux grain
3. Make sure you have a couple of days of good, sunny weather to do this project. No rain in forecast.
4. If you're doing this project in the summer, the product will sling more so protect your surroundings. Best to work at the time of day when the heat is the lowest.
Materials Used
Walnut ALL-IN-ONE Stain for wood, leather and painted surfaces
2
Deglosser / Degreaser ( Surface Prep ), Heirloom Traditions All-In-One Paint
1
Deglosser / Stain Syntec Brush, 2"
2
Nitrile Glove, Pair, XL
1