How to Stain your Front Door using ALL-IN-ONE Stain
How to Stain your Front Door using ALL-IN-ONE Stain
1. Protect your surroundings and wear gloves. It will stain.
2. Apply surface prep deglosser to the door (avoiding the glass), scrub it with a scouring pad and wipe it clean with a dry cloth. Wait 30-60 seconds for it to dry.
3. Apply first coat of stain using our stain brush. Wipe Back if desired or leave on for a more solid look.
4. Allow coat 1 to thoroughly dry, approx 1 hour.
5. Apply additional coats as needed to darken the look. Typically 1-2 coats is necessary. Allow ample dry time between.
6. Once door is dry to the touch, you can close it.

BONUS: You can use the ALL-IN-ONE Stain to freshen up your door hardware as well!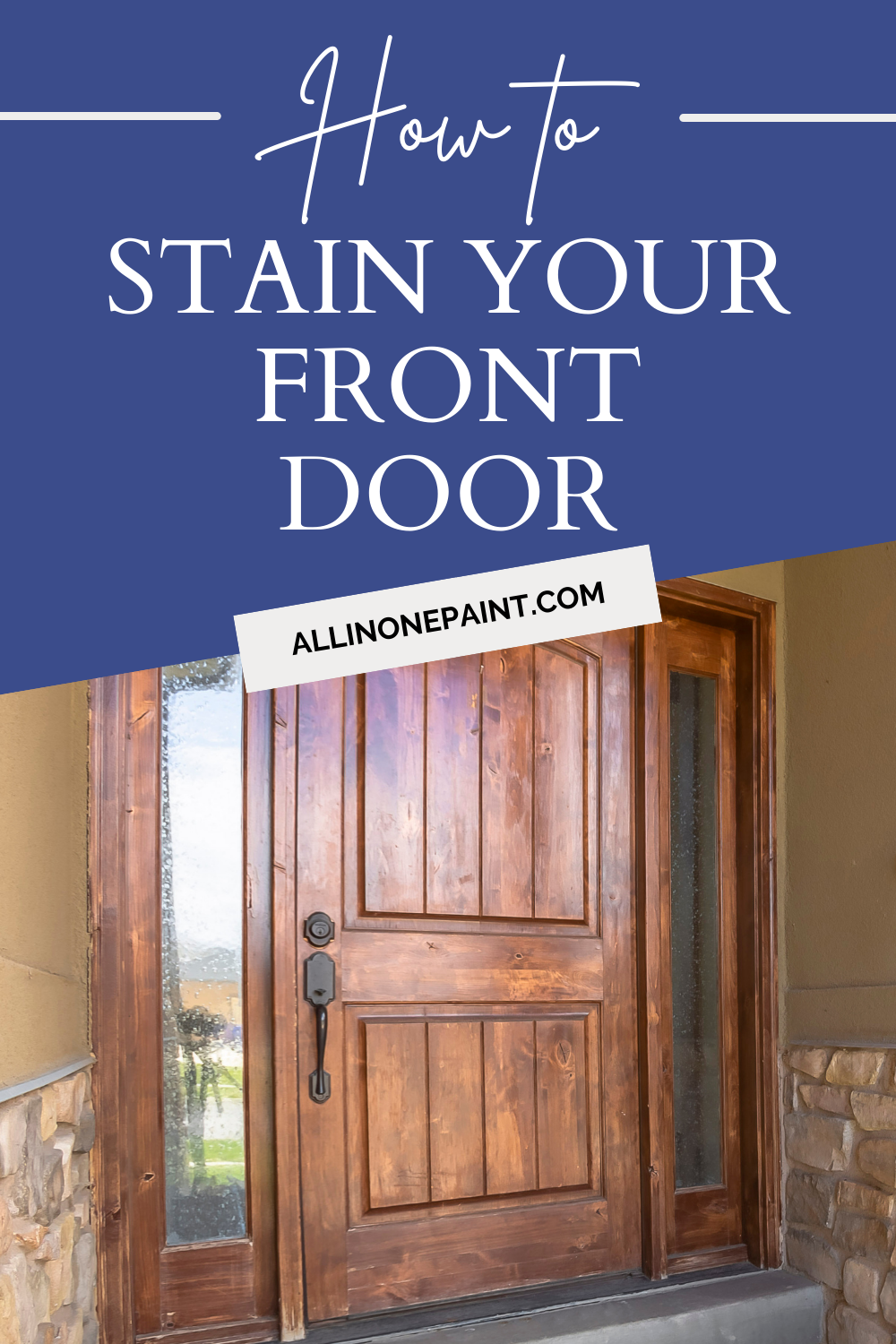 Tips:
1. If you have any cracks in your wood, you can fill those with a paintable/sandable wood filler and sand smooth prior to staining.
2. Be cautious to keep deglosser away from glass as it will etch.
3. Leave on for a heavier look or wipe back for a semi-transparent look.
4. Use our stain brush vs your high dollar brush as this is a solvent based product.
5. Plan this project for when you have a couple of days of good, sunny weather. No rain in the forecast.
Materials Used
Tobacco ALL-IN-ONE Stain for wood, leather and painted surfaces
1
Deglosser / Degreaser ( Surface Prep ), Heirloom Traditions All-In-One Paint
1
Deglosser / Stain Syntec Brush, 2"
1