How to Paint Your Patio Cushions!
How to Paint your patio cushions
1. Brush out or vacuum debris from cushions
2. Stir your paint and begin painting with your choice of ALL-IN-ONE Paint color using your Syntec Brush. Allow coat to dry fully (40-60 mins).
3. "Sand" dry surface with a crumpled paper bag or kraft paper to soften the feel and release the fibers of the fabric.
4. Repeat as needed until desired coverage.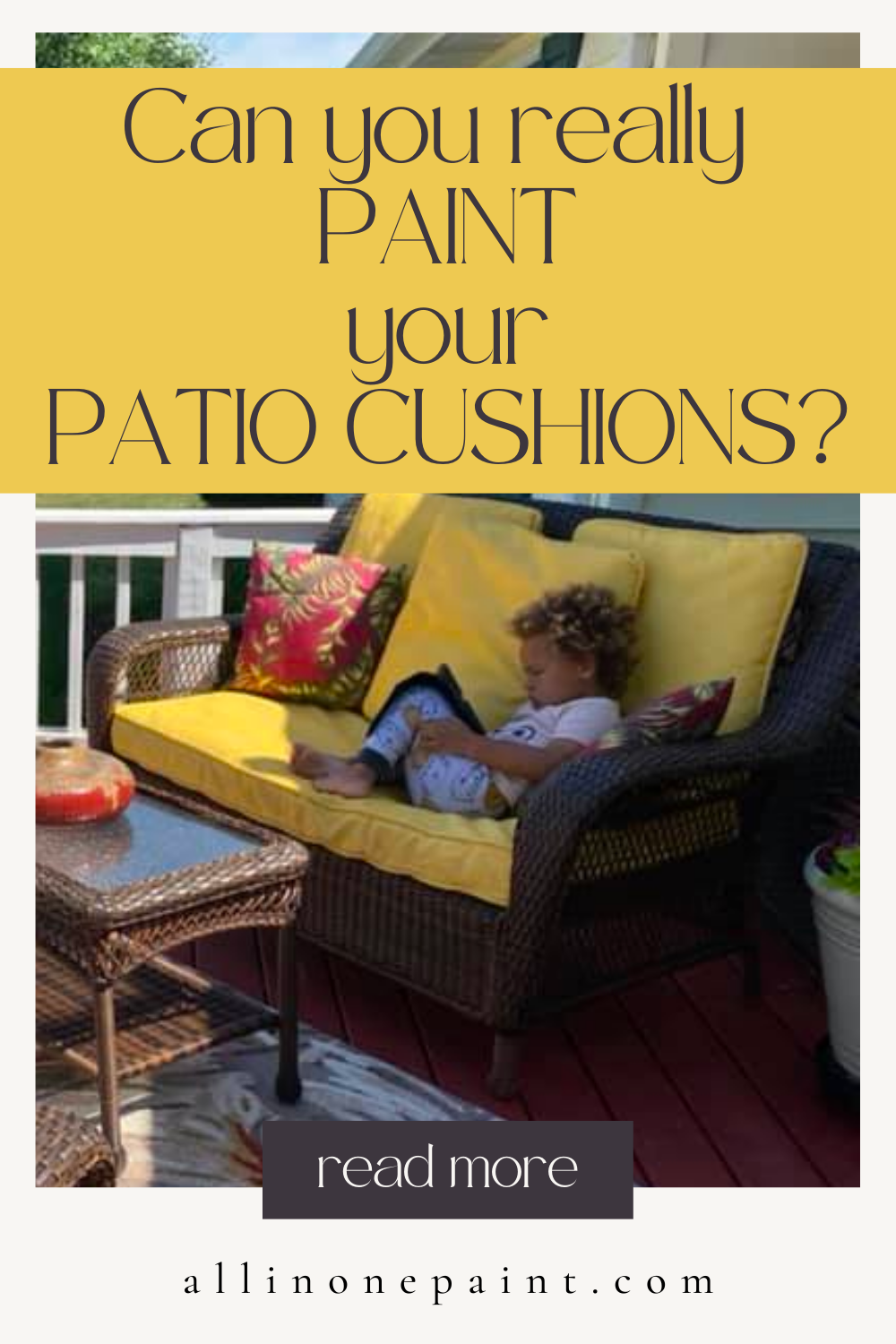 TIPS: <br>
Always do a test swatch on the back to ensure you're happy with the feel. Fabric will stiffen when painted and what I can stand to sit on in shorts may be different from you can. Everyone's sense of touch is different. <br>
If "sanding" with kraft paper doesn't soften the feel enough, you can try medium grit sandpaper but you may see some dulling of the paint finish, especially on darker colors. <br>
DO I NEED TO SEAL MY PATIO CUSHIONS SINCE THEY'LL BE EXPOSED TO WATER OUTDOORS?<br>
No. You never want to add a hard coat sealer to something that is meant to flex like cushions. The sun will quickly dry the cushions and since ALL-IN-ONE Paint is exterior grade, they will be fine, <br>
WHAT OTHER OUTDOOR ITEMS CAN I PAINT?<br>
Wicker, Metal, Umbrellas<br>
DOES THIS WORK ON SUNBRELLA FABRIC?<br>
Yes! <br>
DOES THIS WORK ON FABRICS INSIDE OF YOUR HOME?<br>
Yes! Smooth fabrics will always feel best. Do a test swatch. Not recommended for velours or velvets.
Materials Used
MEDIUM SYNTEC Fiber Oval, Tapered Brush
1