How to create WHITE VIENNA GRANITE Countertop Pattern
How to create white vienna granite countertops. Step by step tutorial. Counter top.

Step 1: clean countertops well with surface prep deglosser

Step 2: paint CASHMERE basecoat using brush & roll method. 1-2 coats until fully covered.
Allow to dry thoroughly between coats.

Step 3: apply color ABBEY to FAUX PAW 2 using brush or roller and begin random imprint.

Step 4: apply color CASHMERE to same FAUX PAW 2 (no need to clean) & begin random imprint over step 3.

Step 5: keep repeating step 3 & 4 until you're happy with the pattern. Allow to dry thoroughly.

Step 6: if a softer, more blended look is desired apply a coat of WHITE WASH ANTIQUING HEL using Syntec Brush and wipe away with clean, dry rag in a circular motion.
Step 7: allow to dry 48 hours

Step 8: apply 3 thin coats, 3 hours apart of our WATER RESISTANT SEALER.

Step 9: allow counters to dry 3 full days before appluing cleaners or wetting.


How to care for your painted counters after: clean with non abrasive cleaners.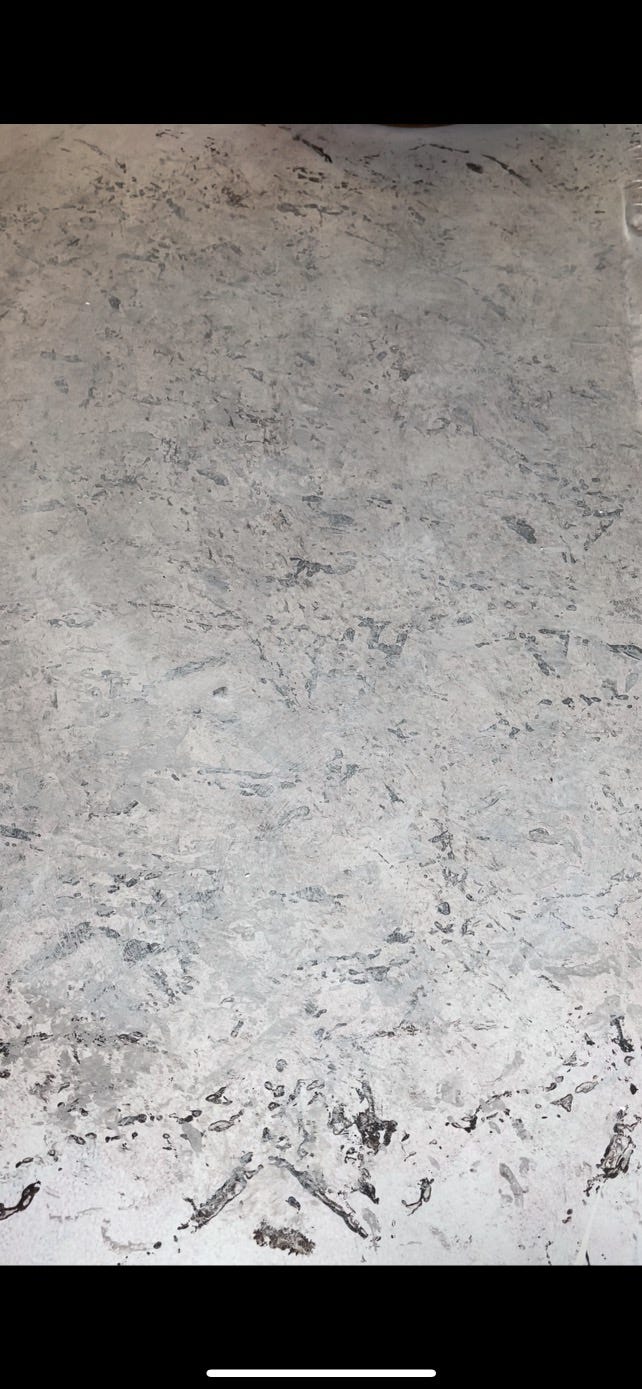 Our version with softening.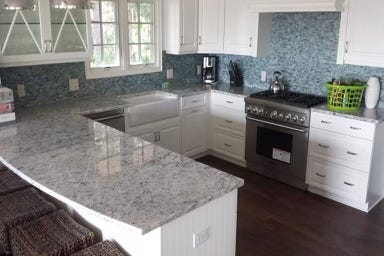 Actual granite inspo pic
Materials Used
White Vienna Granite Countertop Bundle
1