Oak Banister transformation
Used tobacco gel stain and cashmere to transform this staircase from drab to fab!
Prepped with TSP and then deglosser with a scrubby sponge. Next, replaced any missing screw "buttons" and glued them into place. Filled in any gaps with caulk and then starting taping. Lots and lots of taping.
Stained 28' of handrails and five posts first. Used a chip brush and did not wipe back. Let dry about 24 hours between coats. Lightly sanded, then a very light third coat. The finish is gorgeous. A week later, started the balusters (72 of them!) with the cashmere. First coat with round brush, then coats 2 and 3 with round sponge applicator. Used a bit less than 16oz can of gel stain and almost 2 quarts of paint. Approx 40 hours of hands on work, but we'll worth the effort. Overall cost was about $130.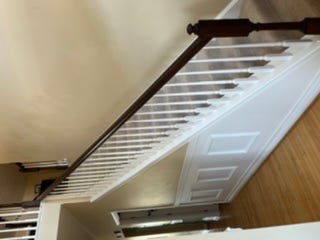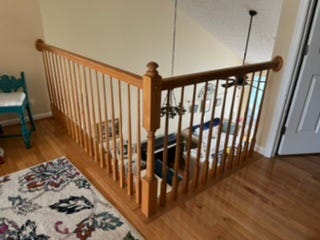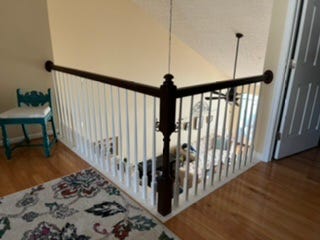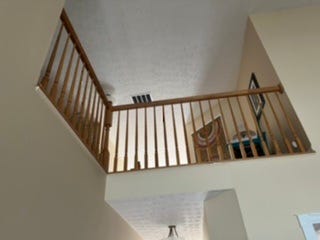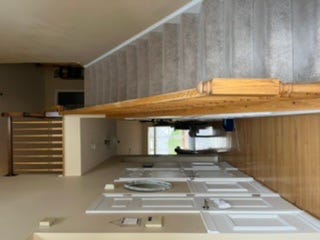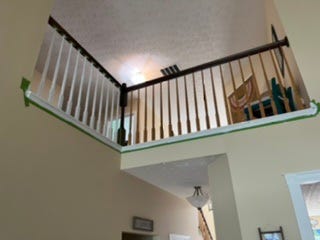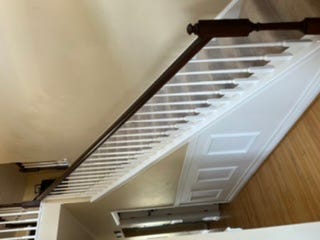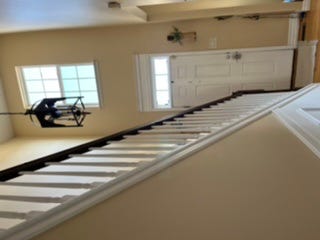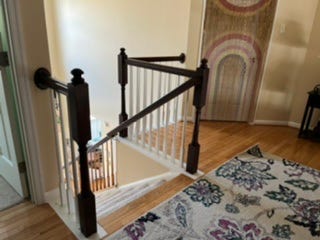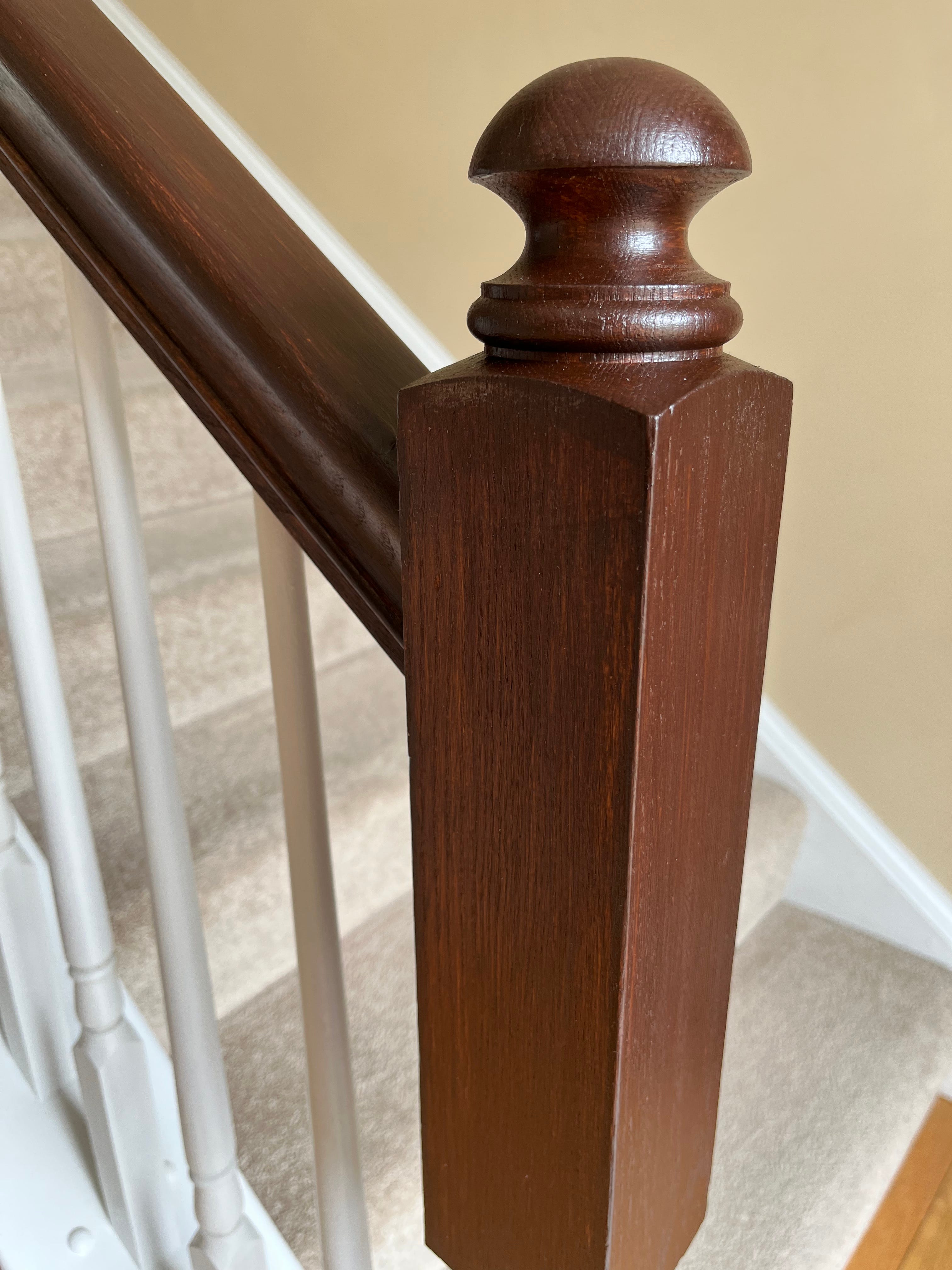 Close up of tobacco.
Techniques Used
Brush & Stipple
True Applicator Only
Materials Used
Cashmere (true white), Heirloom Traditions All-In-One Paint
2
Tobacco ALL-IN-ONE Stain for wood, leather and painted surfaces
1