My husband wanted to replace our garage doors with wood doors, but the price was crazy. I used HTP to redo my kitchen a couple of years ago and ran across the gel stain products.
I figured it was worth a try. Prepped, de-glossed, and started the gel staining in Walnut. It took a couple of panels to get the hang of it, but once we got it we were a machine. I would mention that it ended up being a 100-degree day, which I would not recommend as the gel stain was starting to get tacky quickly by the end of the project.
He likes the way they turned out. The project isn't complete, he still needs to trim out the garage with wood to replace the worn metal trim that is currently there.
Contemplating a second coat.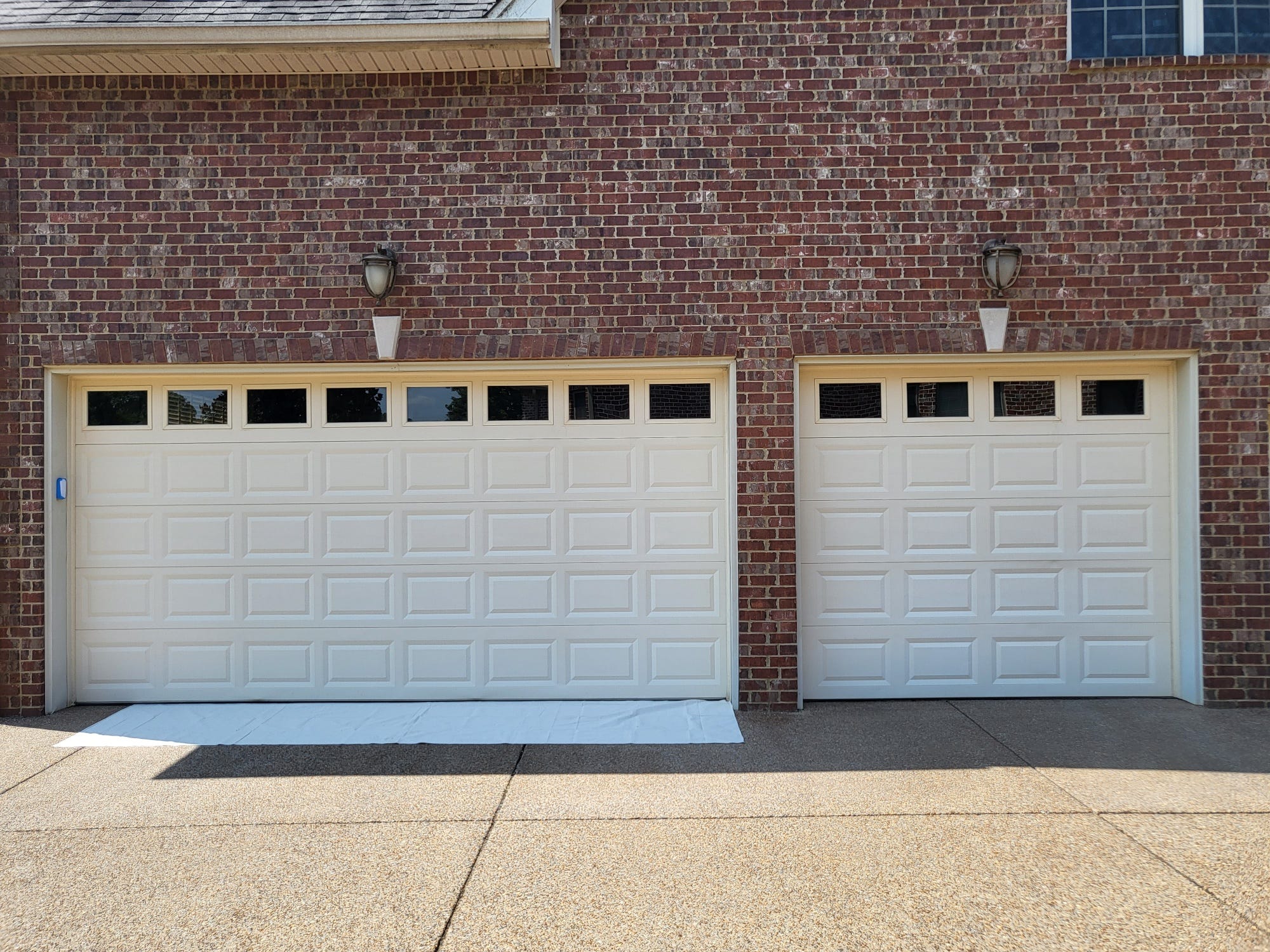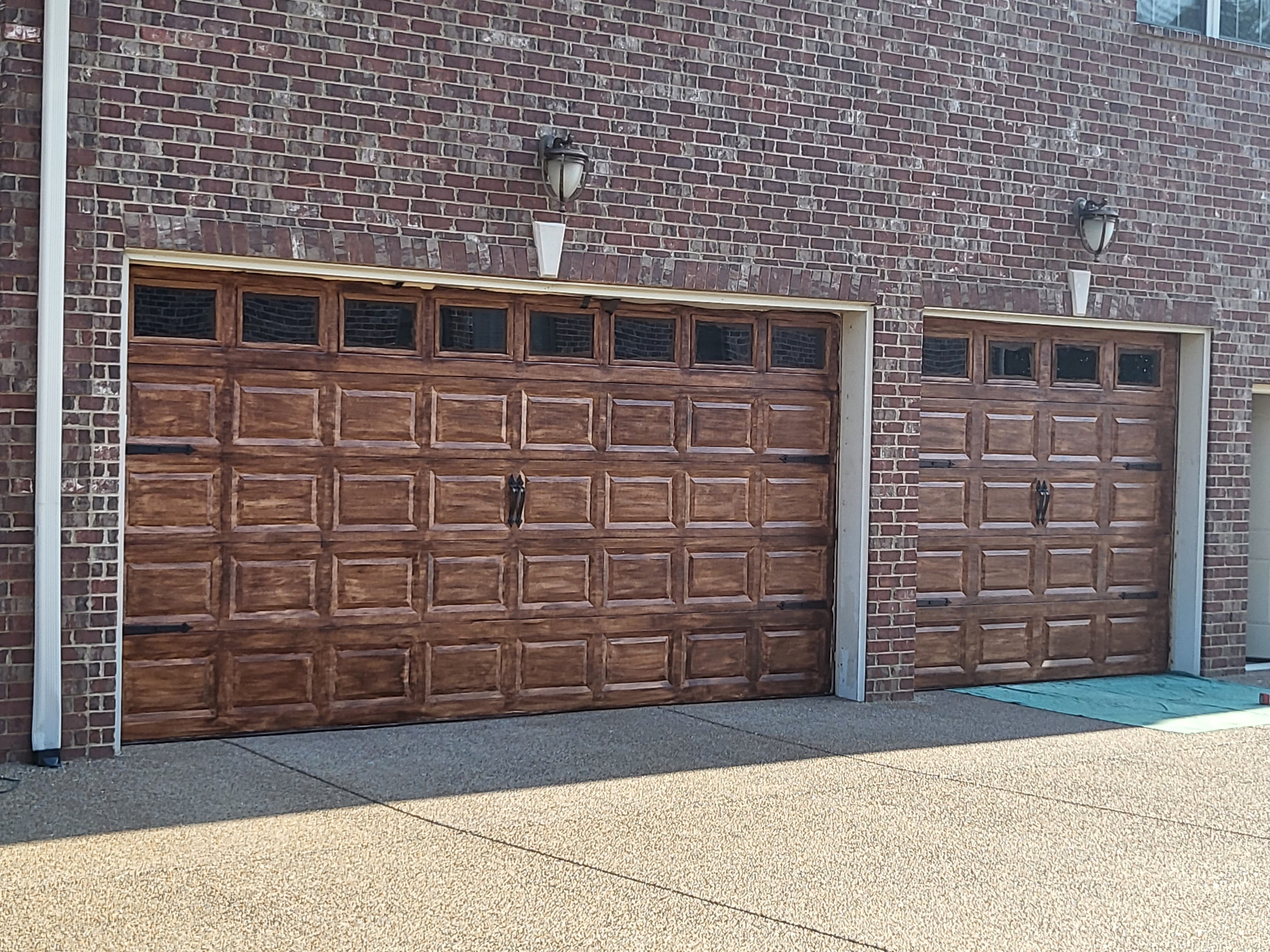 Techniques Used
Brush & Remove
Materials Used
Walnut ALL-IN-ONE Stain for wood, leather and painted surfaces
3
Deglosser / Degreaser ( Surface Prep ), Heirloom Traditions All-In-One Paint
1
Deglosser / Stain Syntec Brush, 2"
1