Turned my old brown kitchen into my dream… open, bright, white modern and beautiful. My house has a lot of dark, rich wood- I need my kitchen to be bright! I absolutely LOVE it now!!!!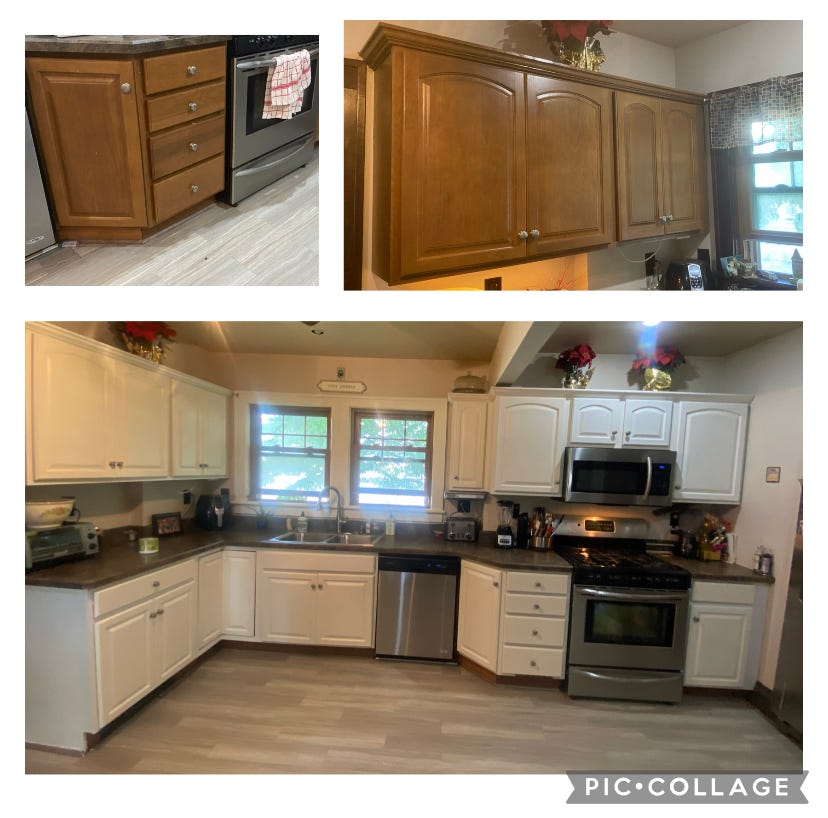 Old brown. Blah!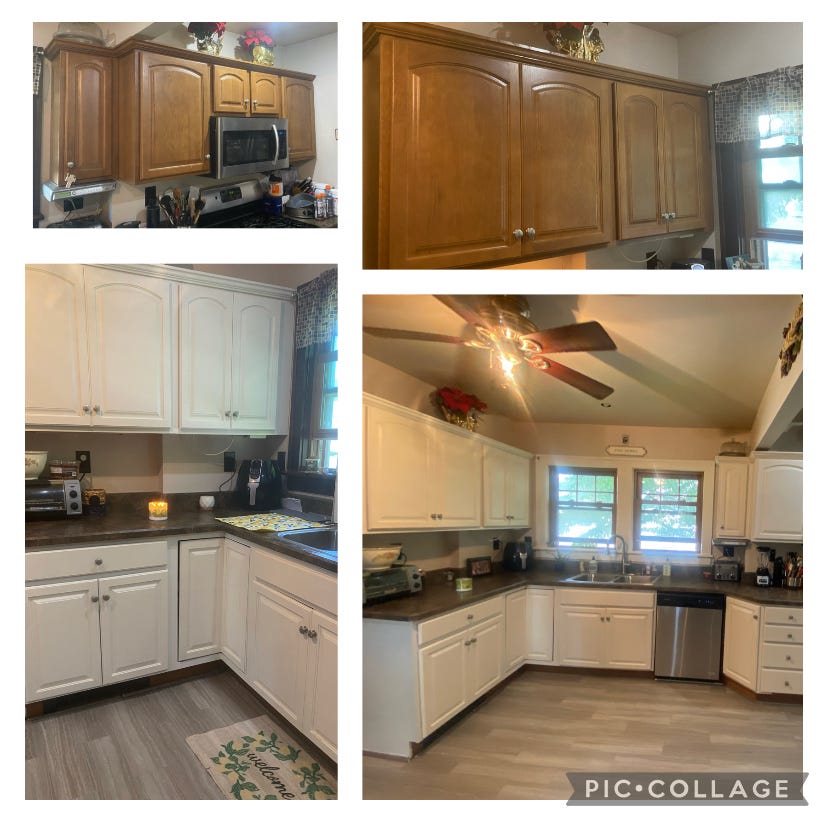 Brown floors. Brown cabinets screams drab !
New colors makes it so big and bright!!!!