I am trying to decide if I should paint my entertainment center. My teenager says no but I think I want to. most of my decor is farmhouse. I am stripping and staining my countertops with white stain. I think. Lol. Any suggestions? TIA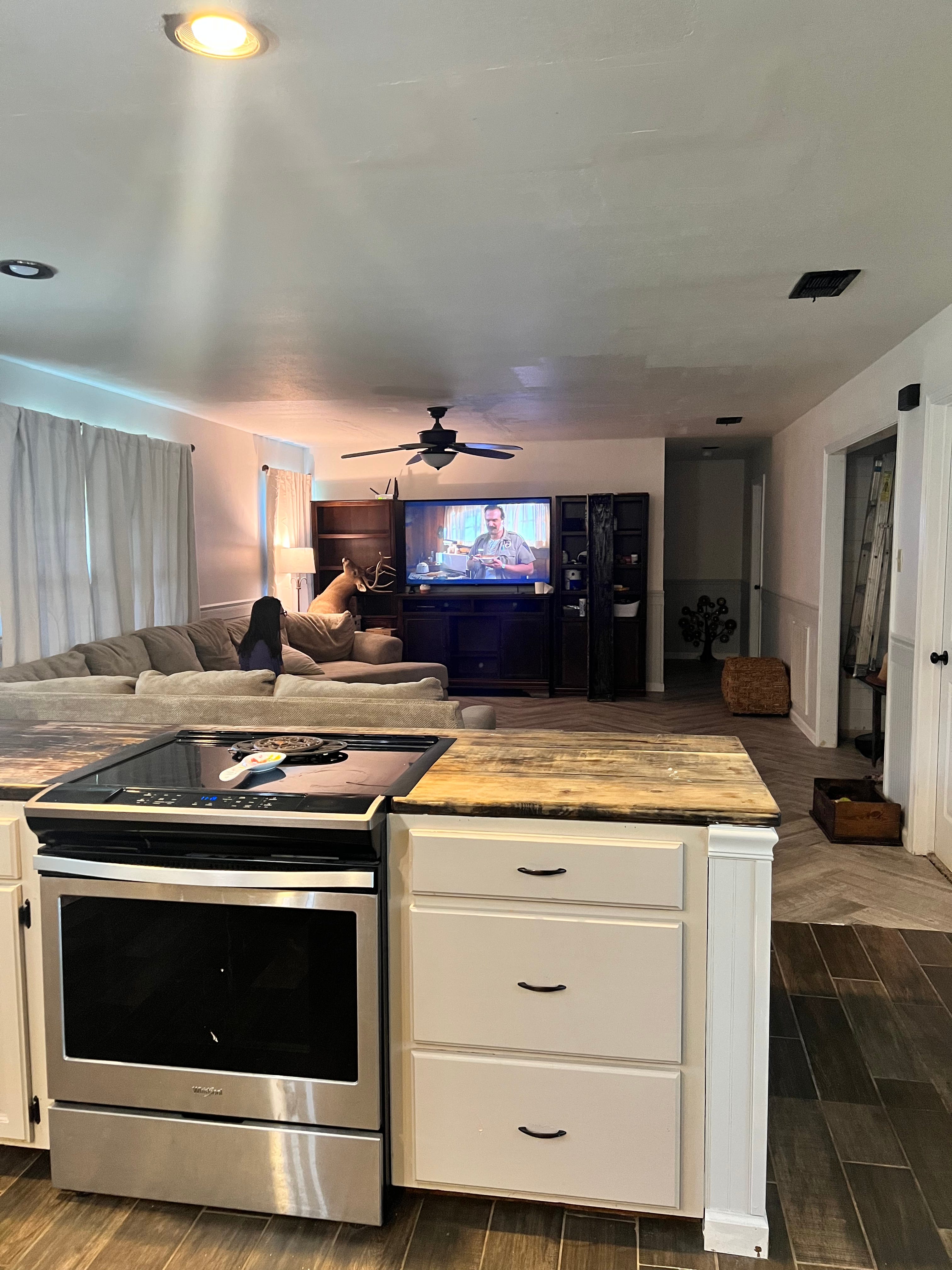 Ignore the mess. We are still moving in and. Stripping countertops.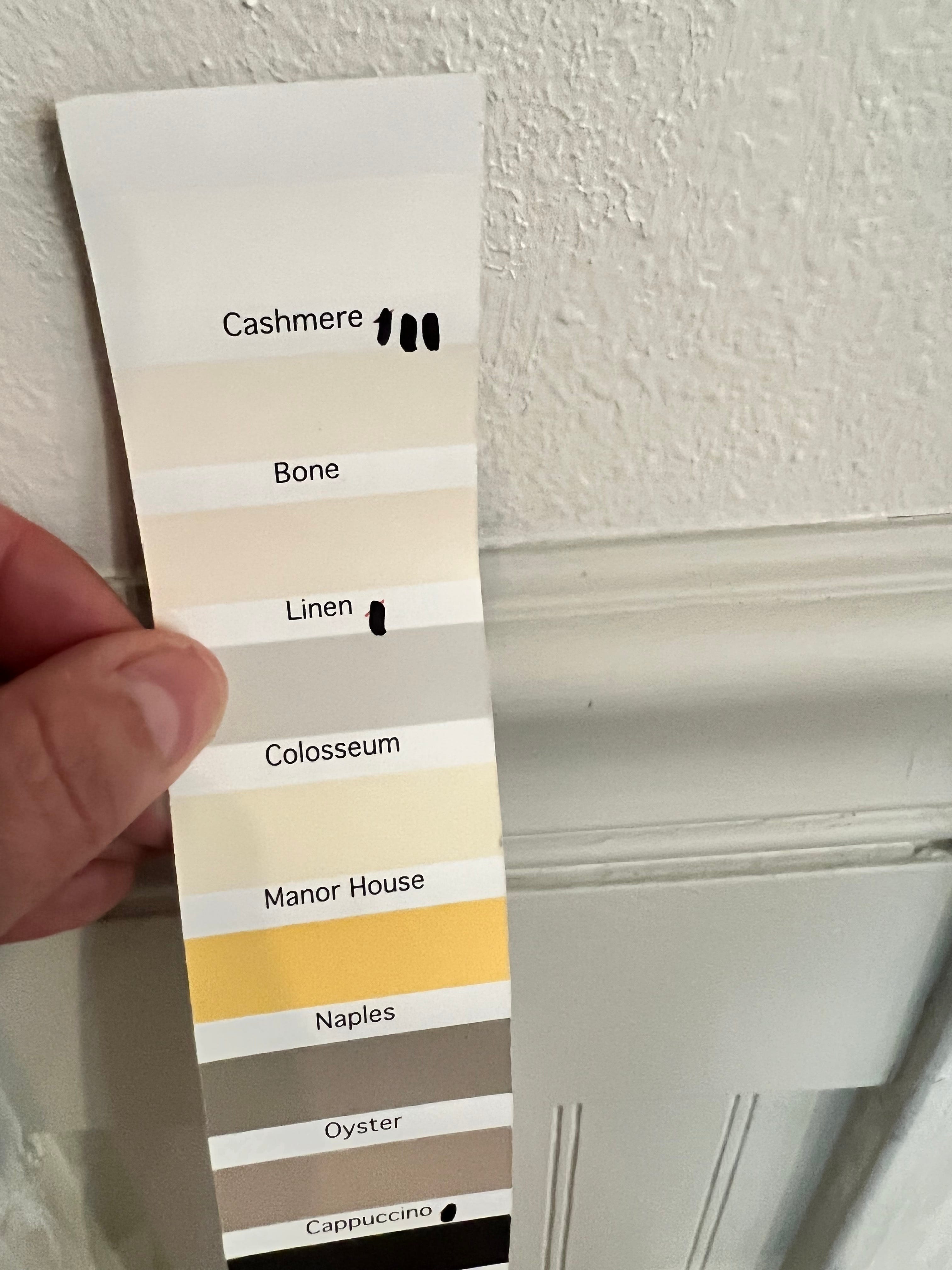 Lighting isn't good in pictures, but the wainscoting is close to colosseum are close to bone.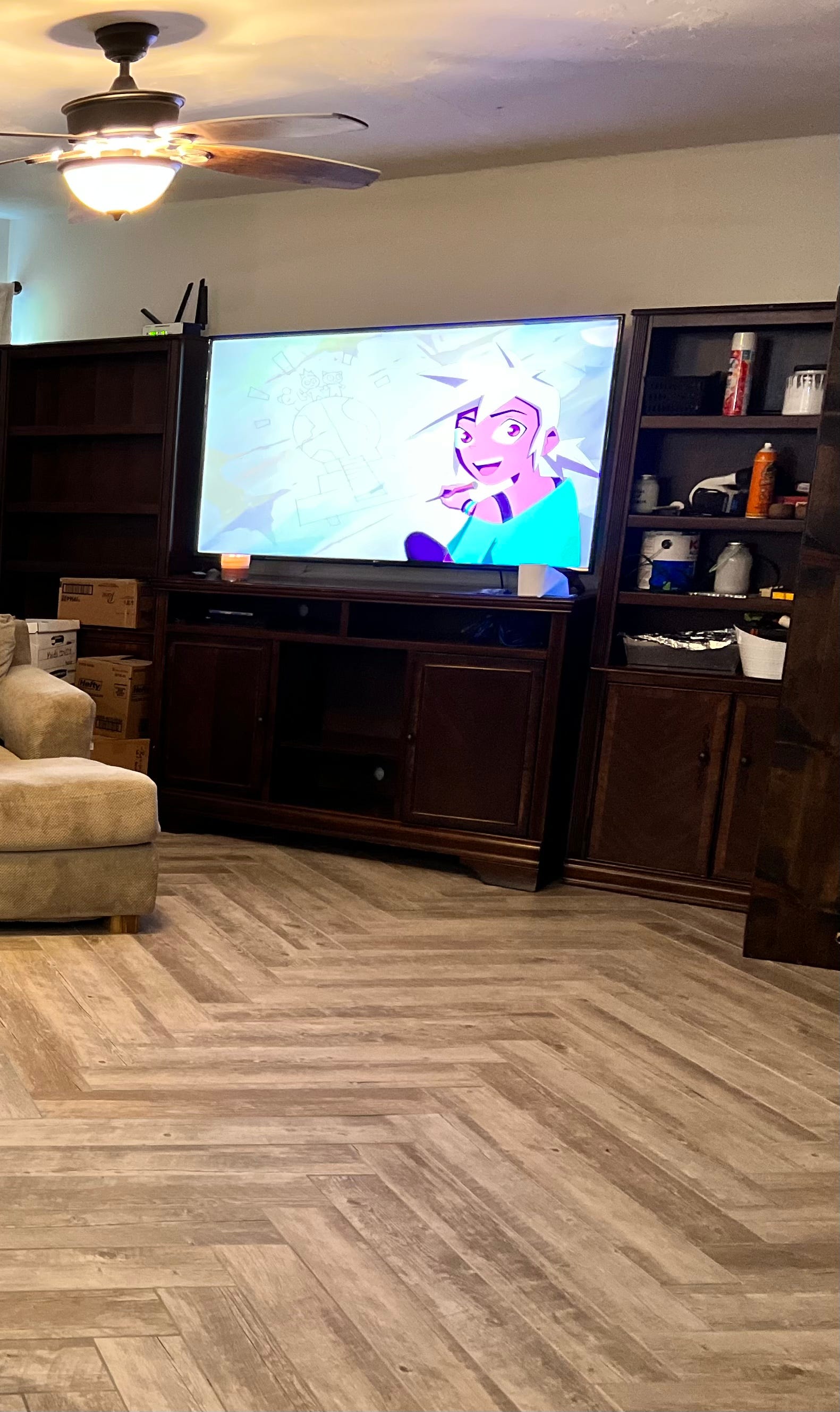 Closeup of cabinet.