Kitchen Cabinet Upgrade FOR SURE!
I absolutely love how my kitchen cabinets and peninsula turned out. I used the brush and roll technique & Cashmere from All in One Paint for an amazing kitchen make over! Can't wait to white wash the fire place in my kitchen next!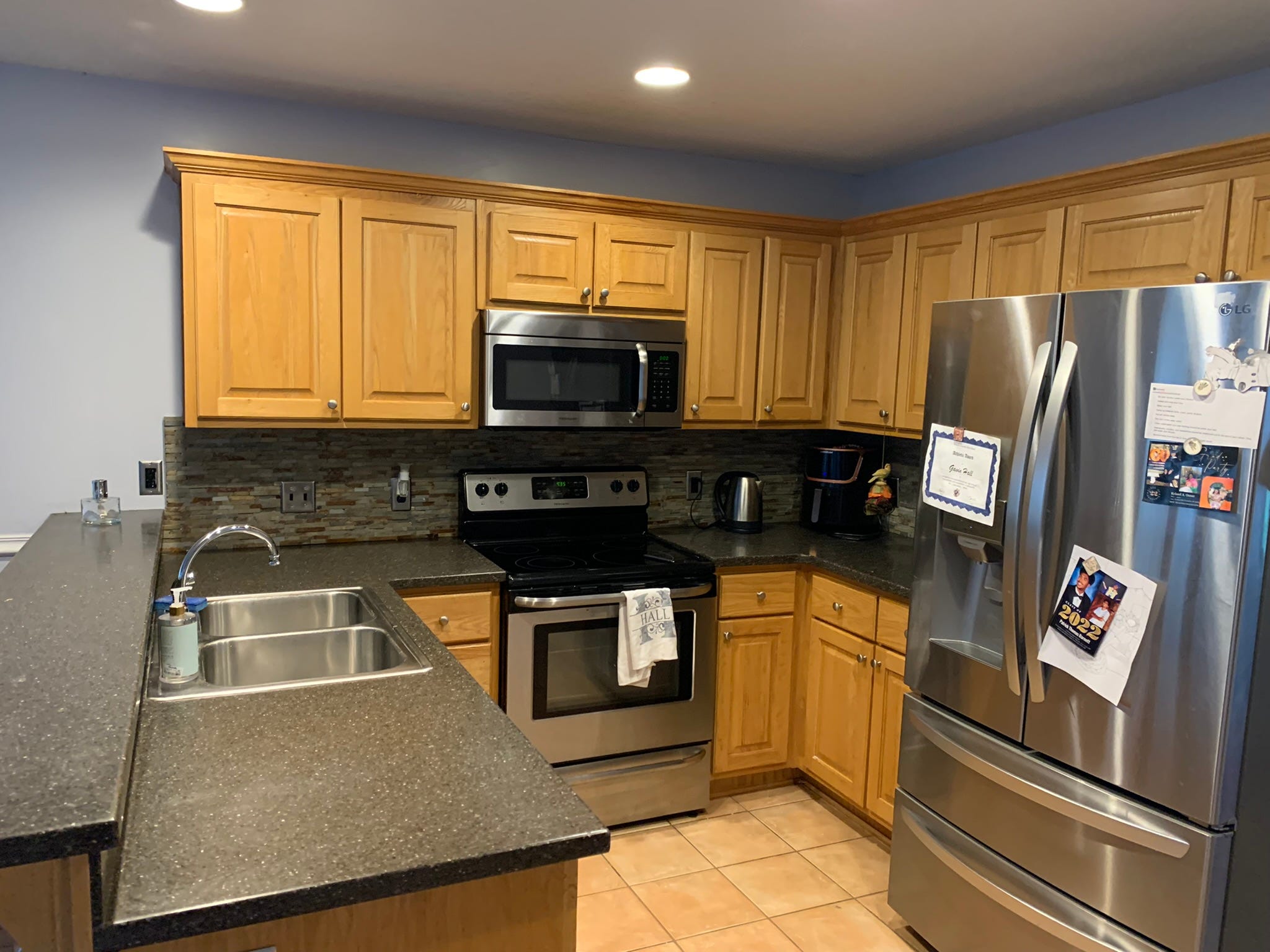 My kitchen had oak cabinets before with silver knobs.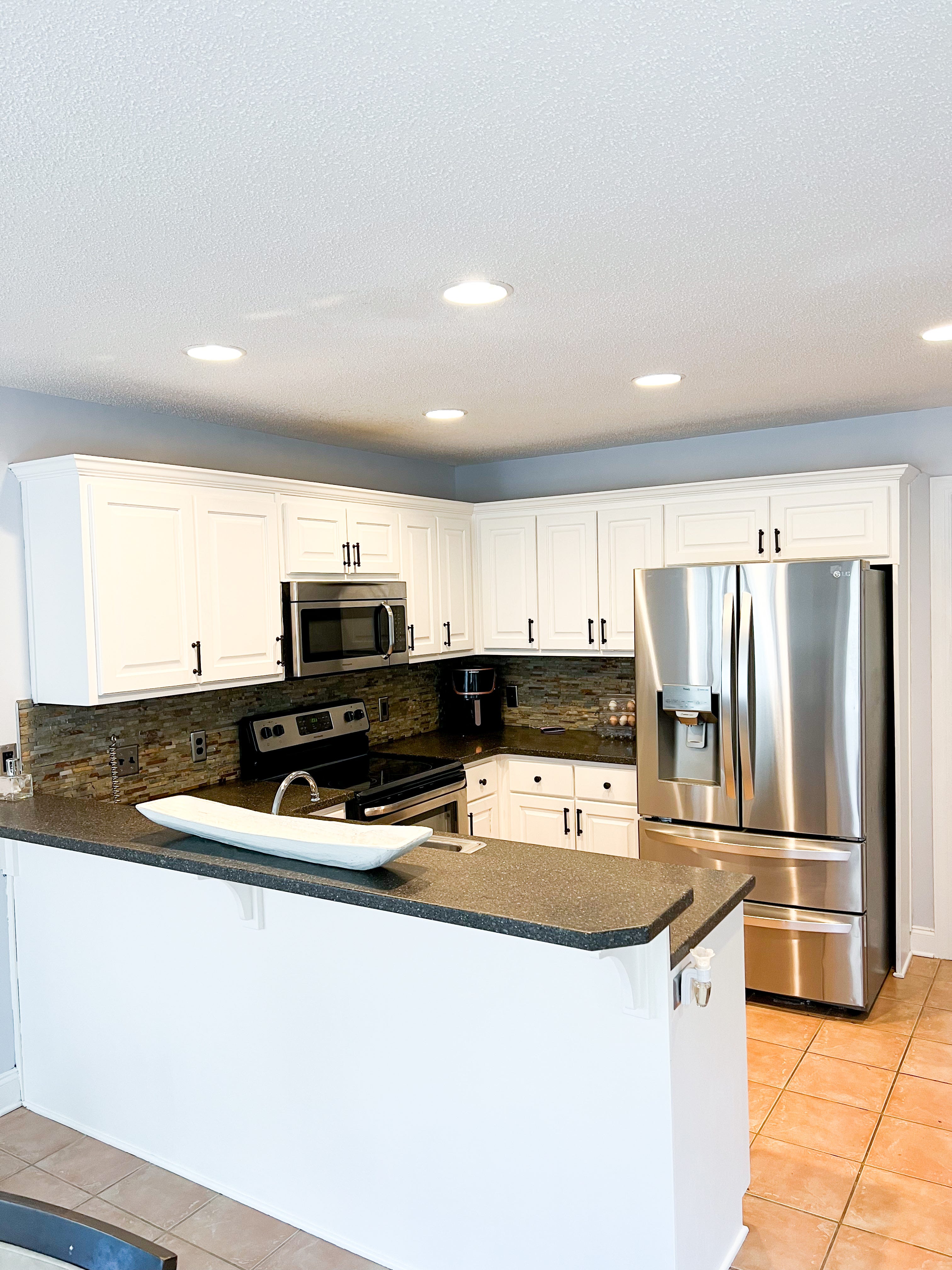 I used white cashmere paint and changed the knobs on the drawers and the cabinets to a chestnut bronze color from my local hardware store.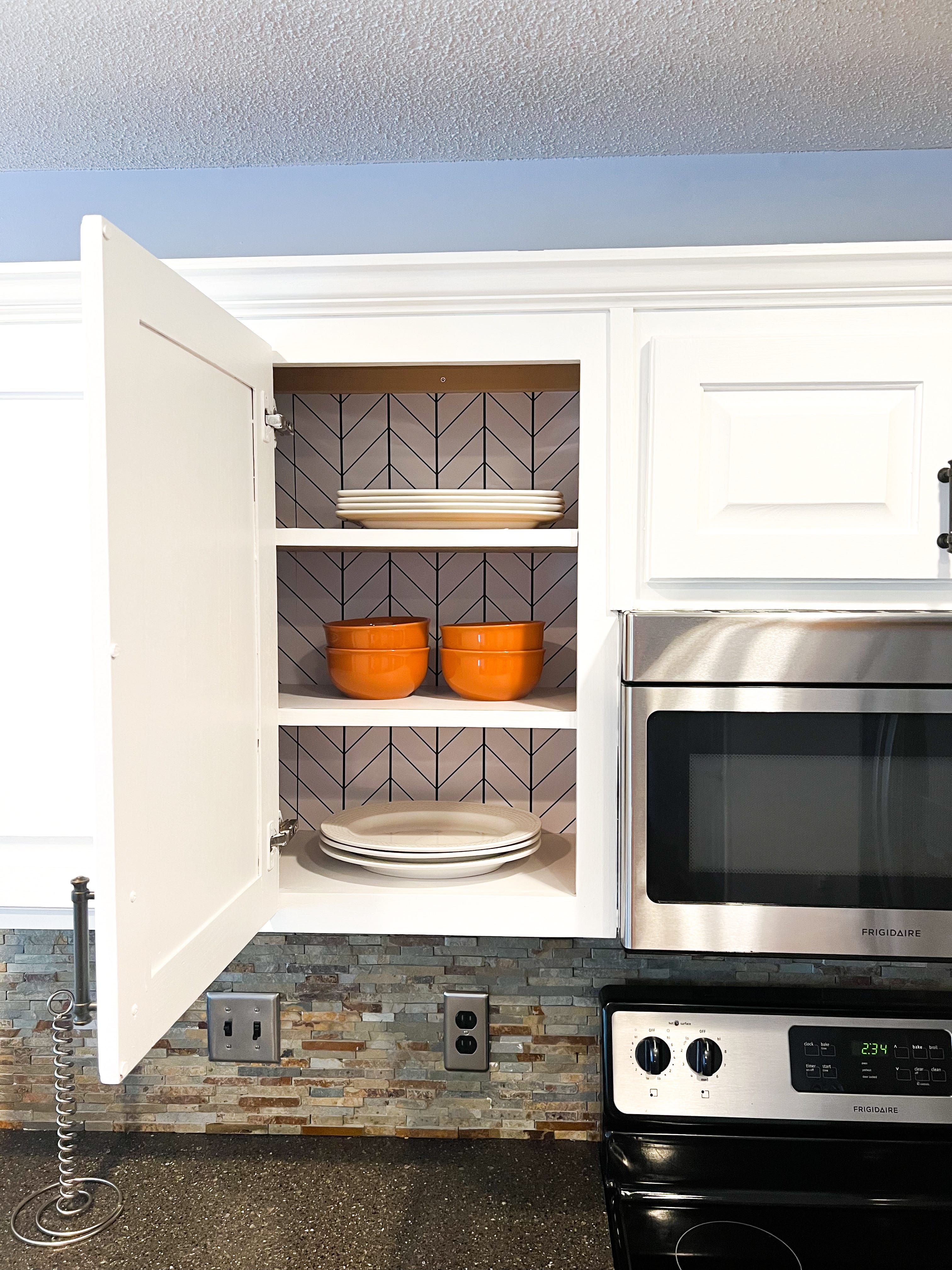 I lined the inside of my drawers and cabinets with peel and stick wall paper just for fun! I actually really love opening my cabinets and seeing the pattern on the inside.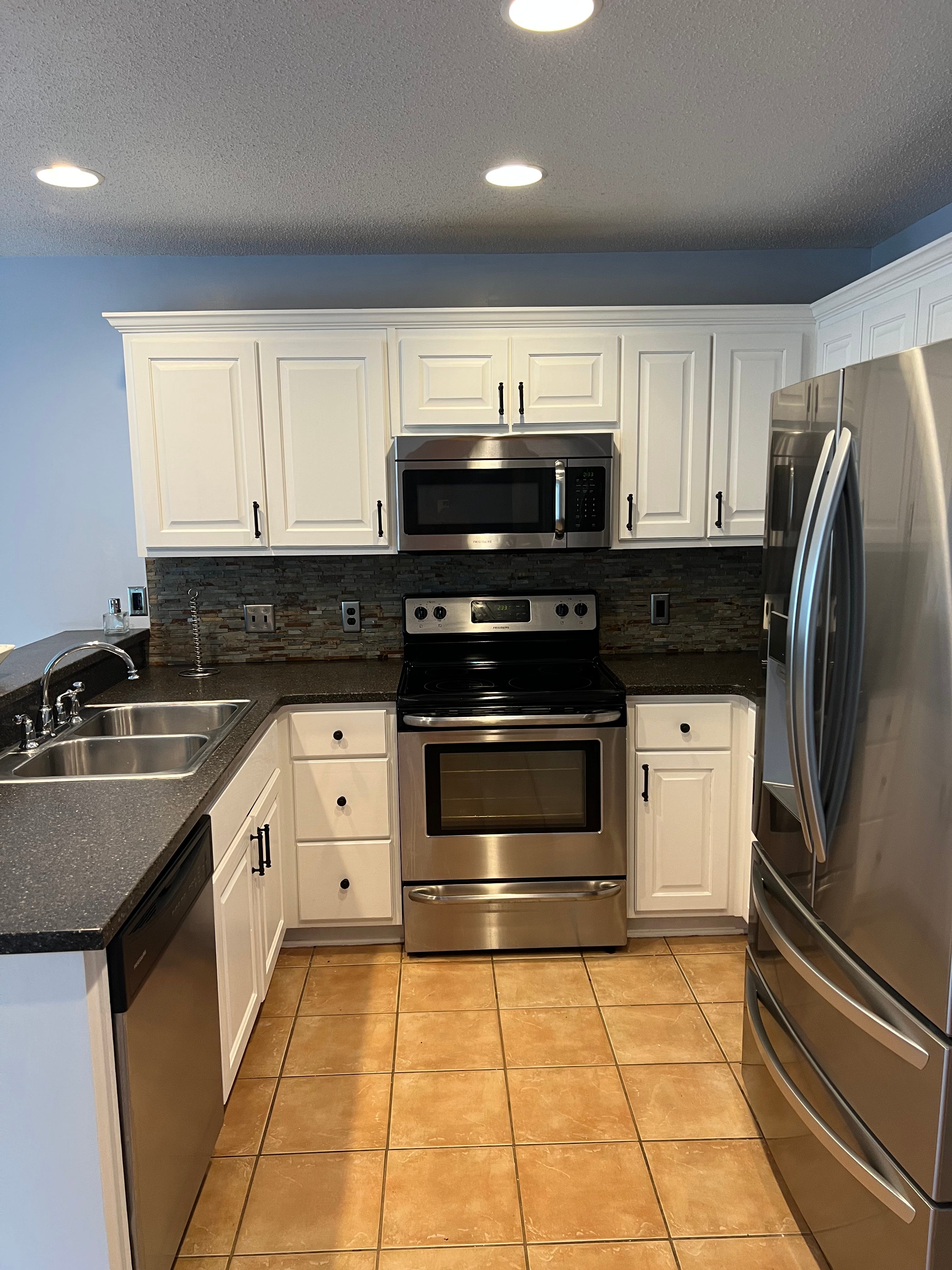 Techniques Used
Brush & Roll