I have been looking for a low bench that could double as a table to place in the small space between the bathroom cabinets and the bathtub, and I had the hardest time finding the right size, good quality piece for a reasonable price. Here comes Goodwill to the rescue one more time, providing me with a solid wood but very neglected mid century small coffee table with exactly the right dimensions, and for $4.75, I just had to have it. Due to the massive amount of hard lacquer I chose to give it a good sanding. After that,I painted the legs in color Bone and the top with multiple layers of a paint wash made with Colosseum, Weathered wood antique gel and water. Perfect look for a perfect fit!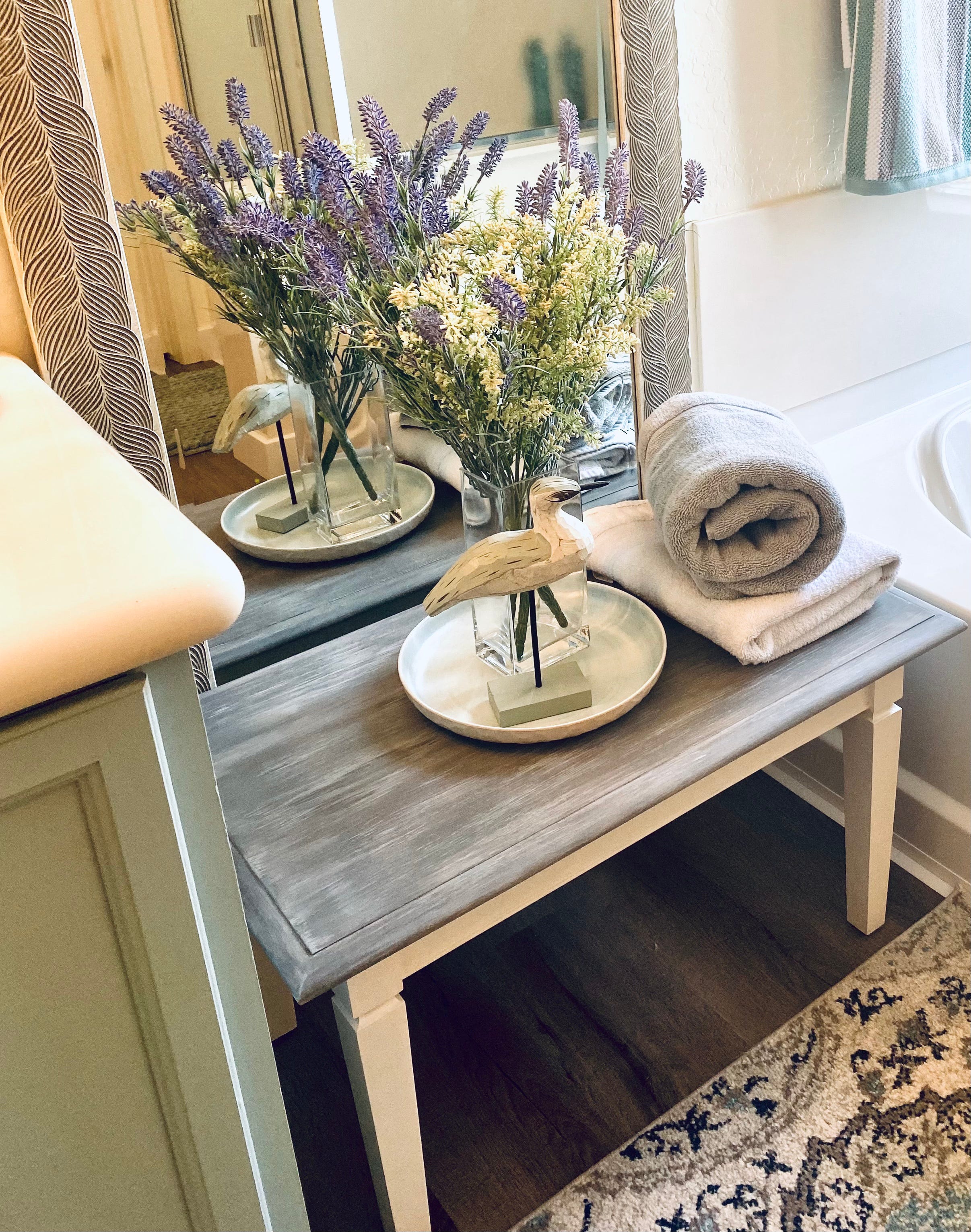 Right where it belongs after some cleaning and a fresh paint.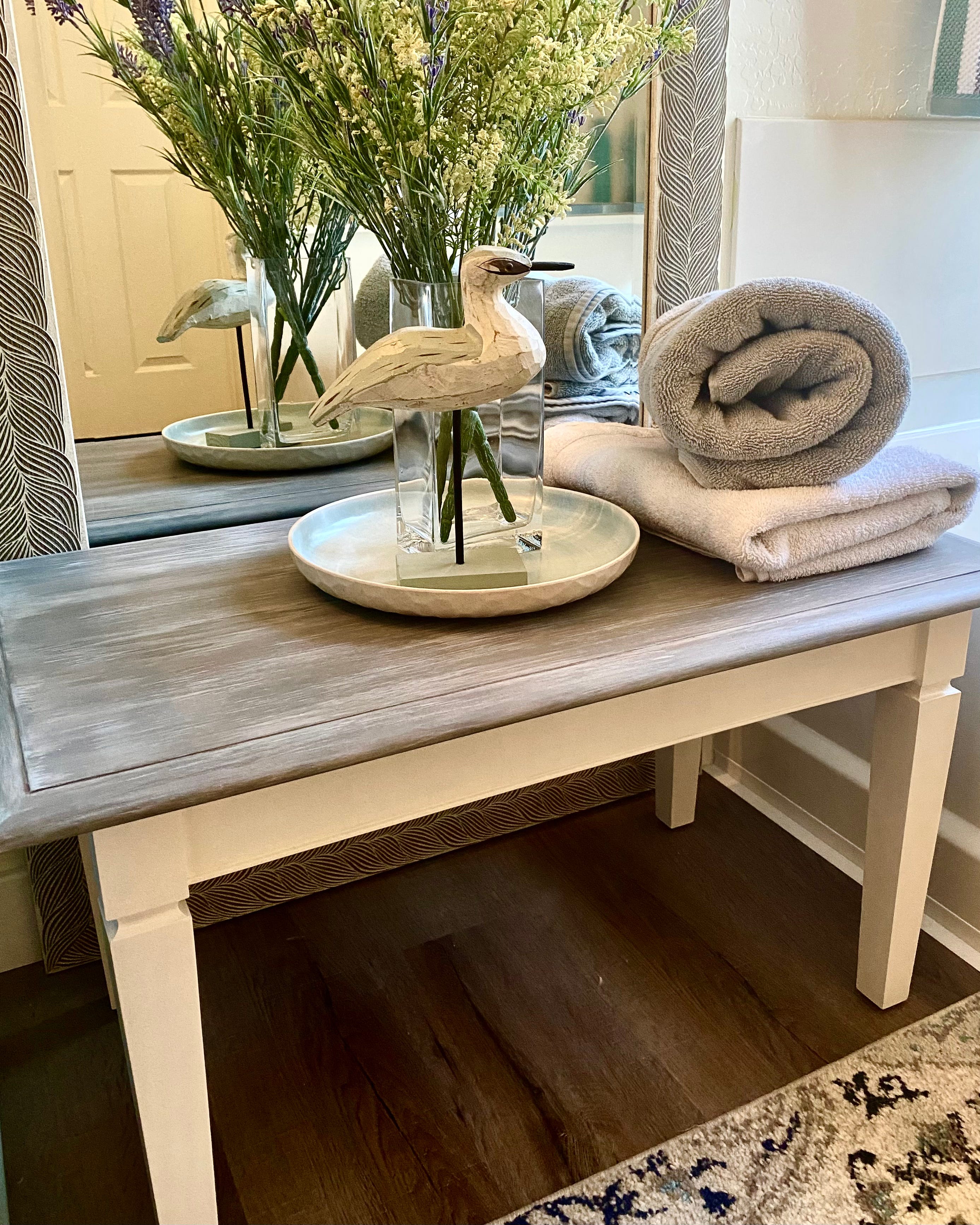 Although I did not dislike the original wood, it had too much of a red undertone and it did not work well with the rest of the room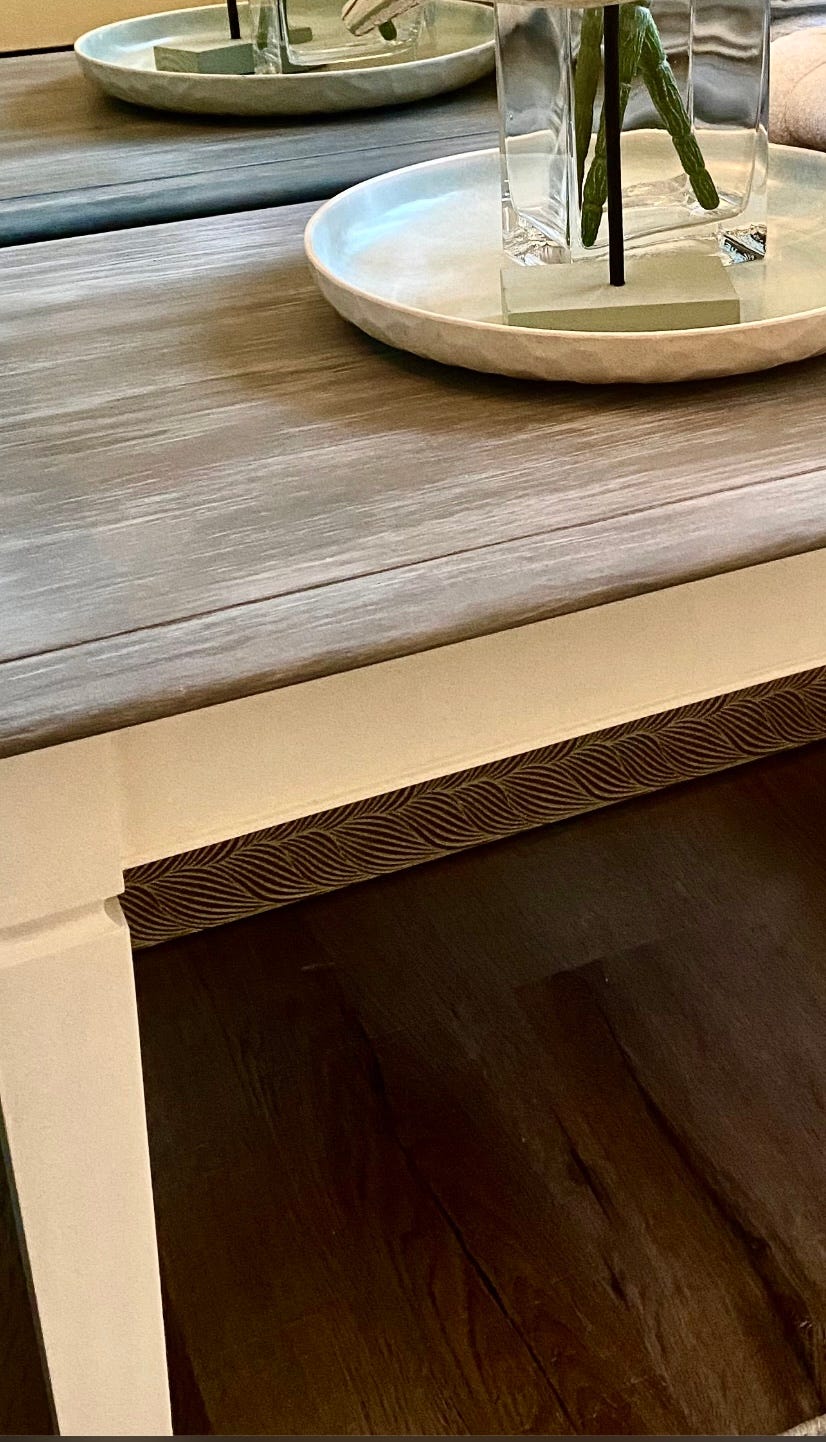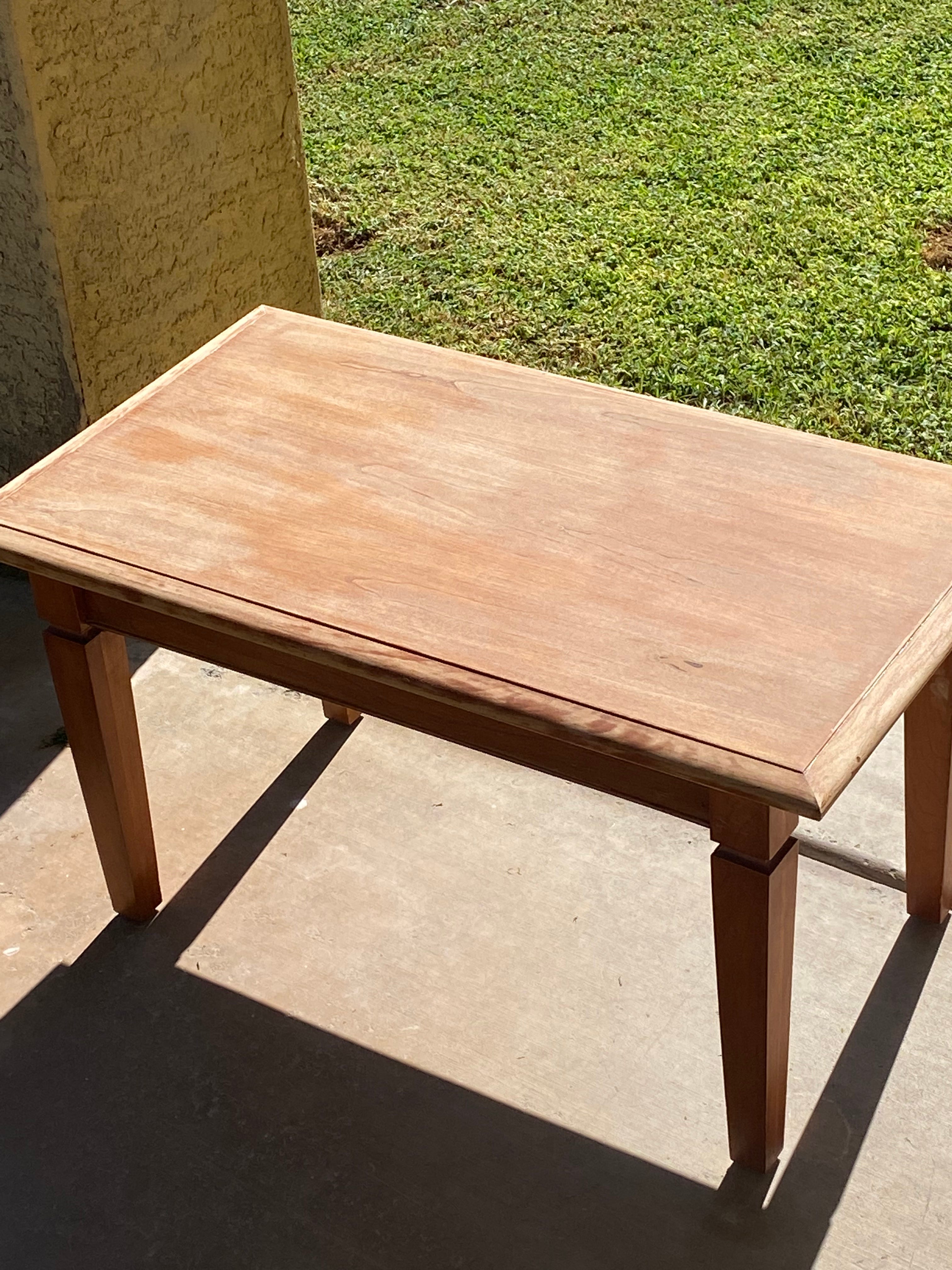 Original table after some serious, SERIOUS, sanding.
Techniques Used
Brush & Roll
Color Wash
Brush & Remove
Colors Mixed
Materials Used
Foam Roller (open cell foam), Heirloom Traditions All-In-One Paint, 2pk
111
Weathered Wood Antiquing Gel (Greige), Heirloom Traditions All-In-One Paint
1
Colosseum (gray white), Heirloom Traditions All-In-One Paint
1
MEDIUM SYNTEC Fiber Oval, Tapered Brush
1
Bone (off white), Heirloom Traditions All-In-One Paint
1