Kristal Eicher Wilson completed her bedroom set in beautiful Colosseum and it is one of my favorite makeovers!
Thank you Heirloom Traditions paint for helping me transform my bedroom furniture! We moved into a new house and the brown wasn't going to work. I convinced my husband it would save us thousands of dollars if I just painted it myself! I did do a few other test projects first but LOVE the outcome!! This is Colosseum with black antique gel! The leather was painted with Iron gate. And the tops were a combination of the antique gel, weathervane, abby with wood graining tool!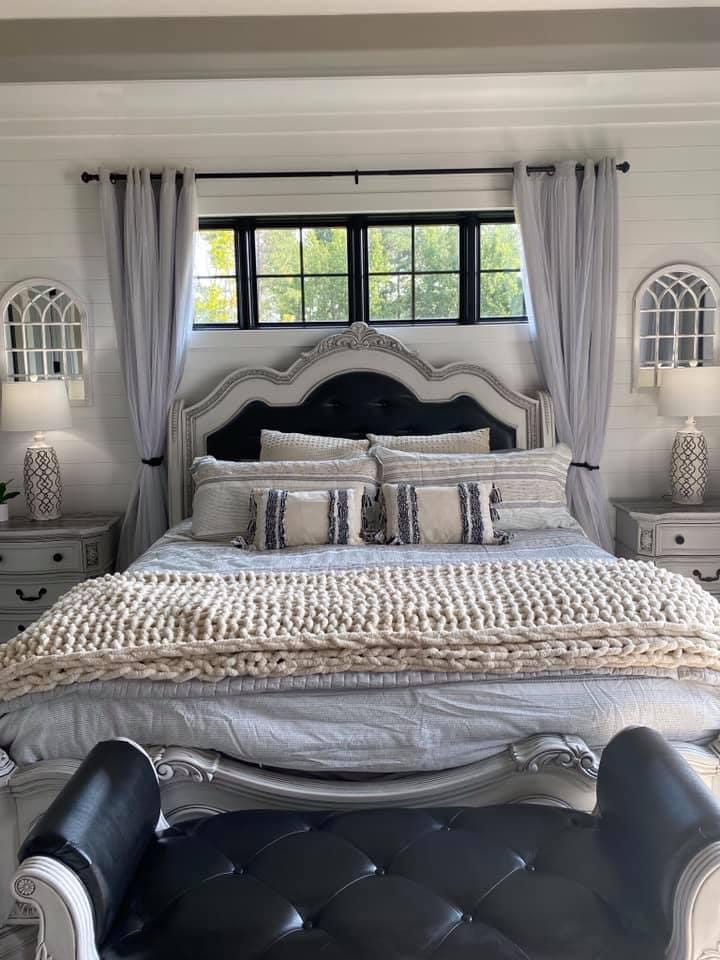 First three photos are after makeover with the fourth being before.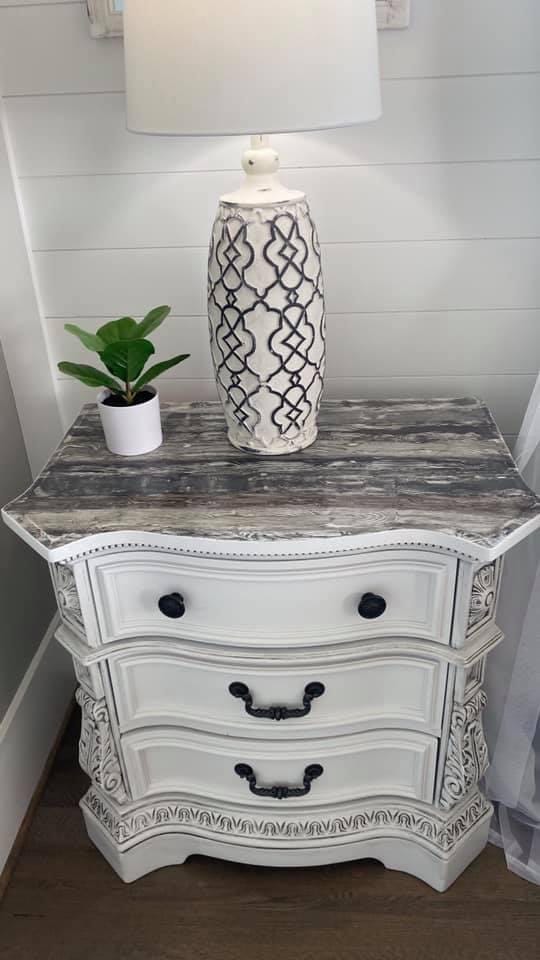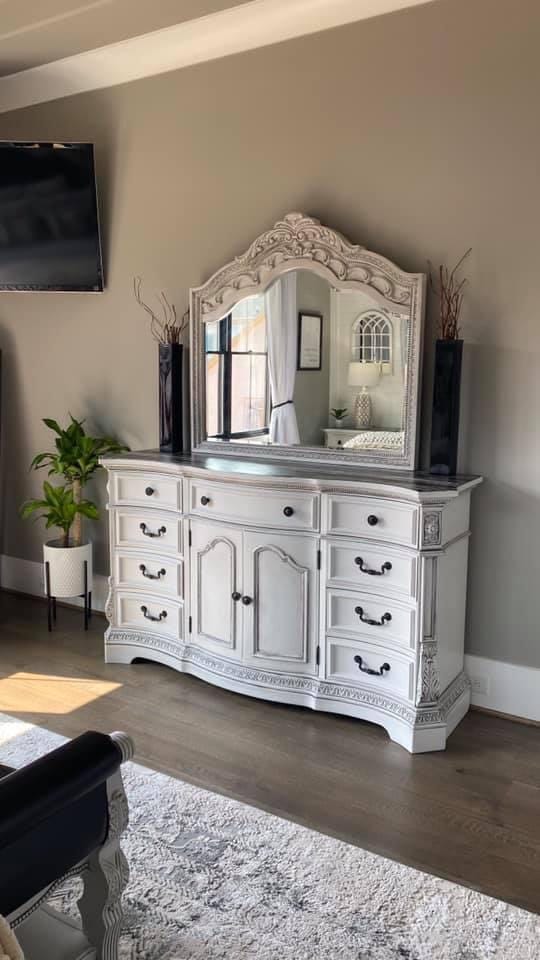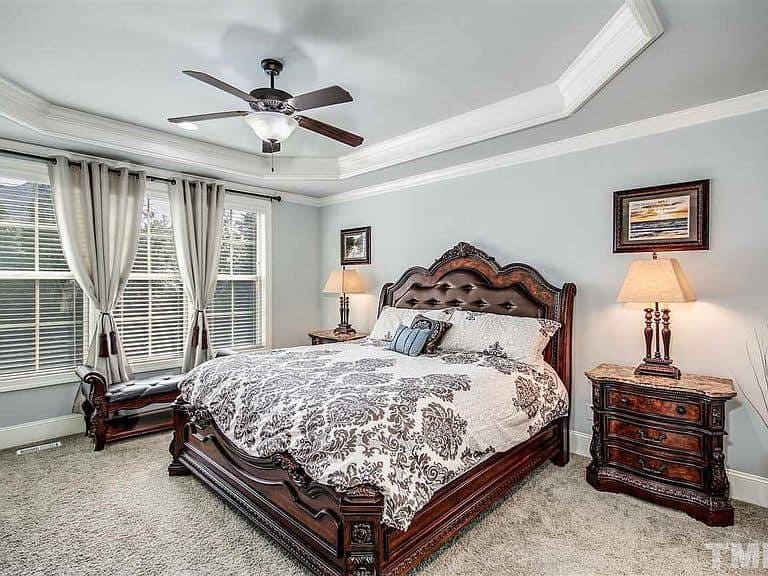 Techniques Used
Antiqued
Brush & Remove
Colors Mixed