This Grand Dame was a considerable amount of work, But she was worth it! I've given her my version of a Restoration Hardware finish and given her all the detailed finishes that she deserves.
I started by sanding to bare wood the top of the dresser, the 4 drawer fronts, and the lion paw feet. Then I applied straight bleach to those areas to lighten the orange color of the wood. I did the bleaching part three times and then applied a whitewash finish using a mix of 1:1 Cashmere/Water. To the front of the dresser I applied the beautiful Anthurium transfer by Redesign by Prima.
The base of the dresser is painted in a custom color mix that has been really popular for me of 1:1 Cappuccino and Stonehenge with a weathered wood glaze over top. To the sides of the dresser I applied a raised distressed lace stencil and did a white dry brush with Cashmere to bring out those beautiful details. The drawers are lined in a pretty damask tissue paper. The all wood drawer slides have been conditioned with wood salve so they slide smoothly. The hardware is all original and after soaking in vinegar/water I used a wire brush to clean away 100+ years of grime, then I added a little gold gilding wax. Thank you to Linda Topel for the beautiful mirror reflection!
Truly a labor of love on this one!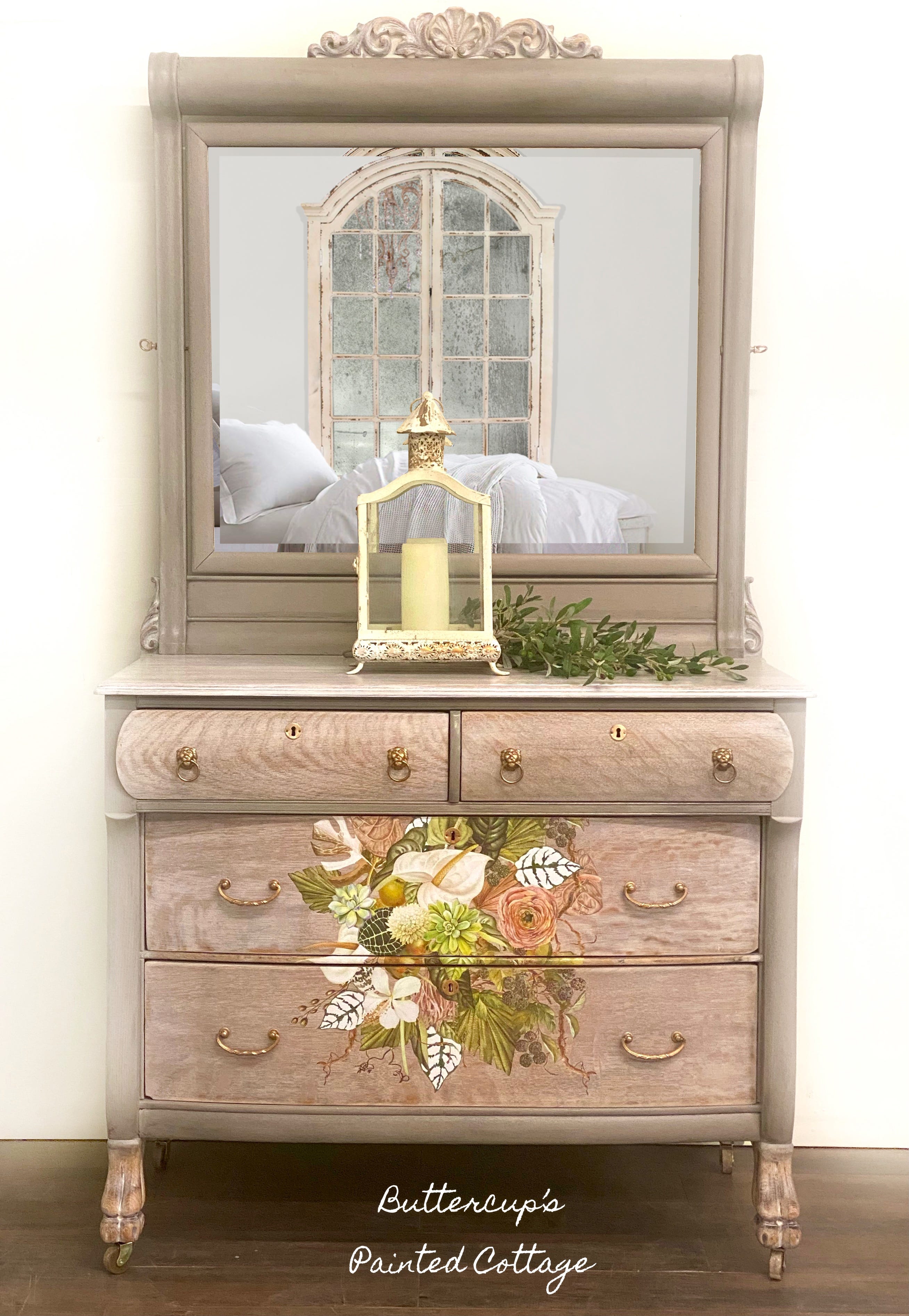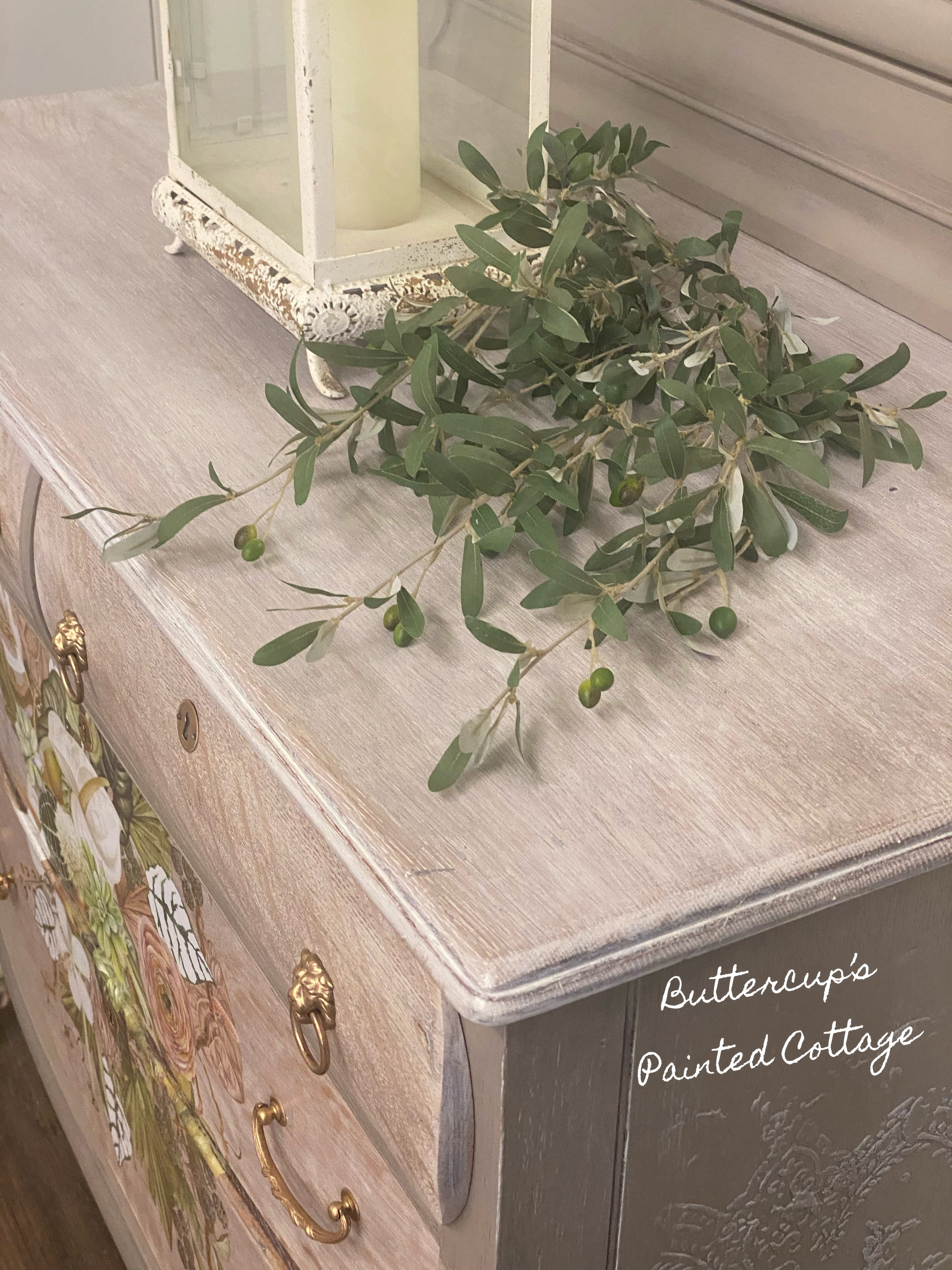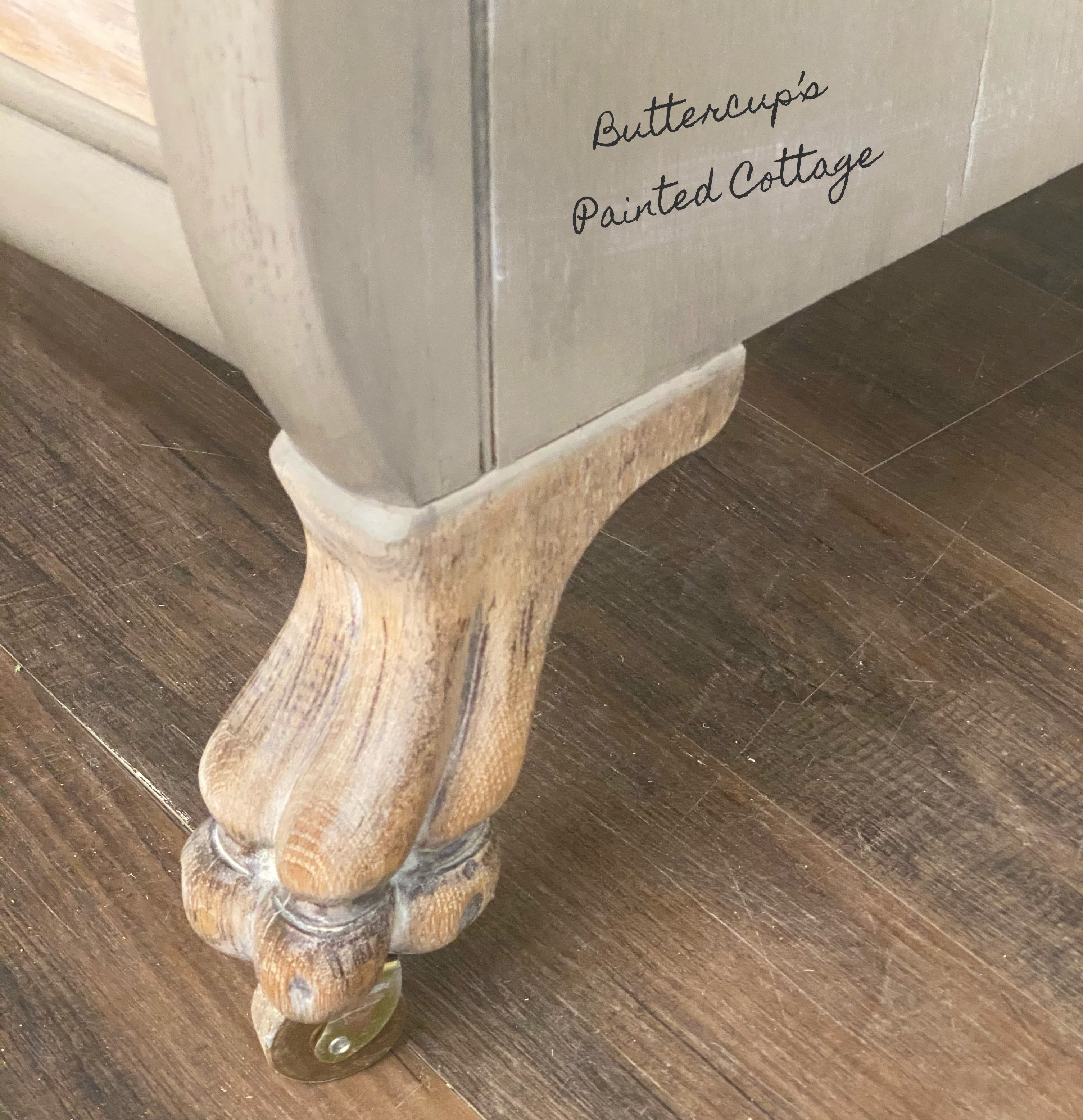 I did a raised stencil technique directly to the side over
The old finish. Then painted 2 coats of my color mix. Then applied weathered wood antiquing gel and wiped back. Final step was to do a light dry brush of cashmere to bring out the details of the stencil.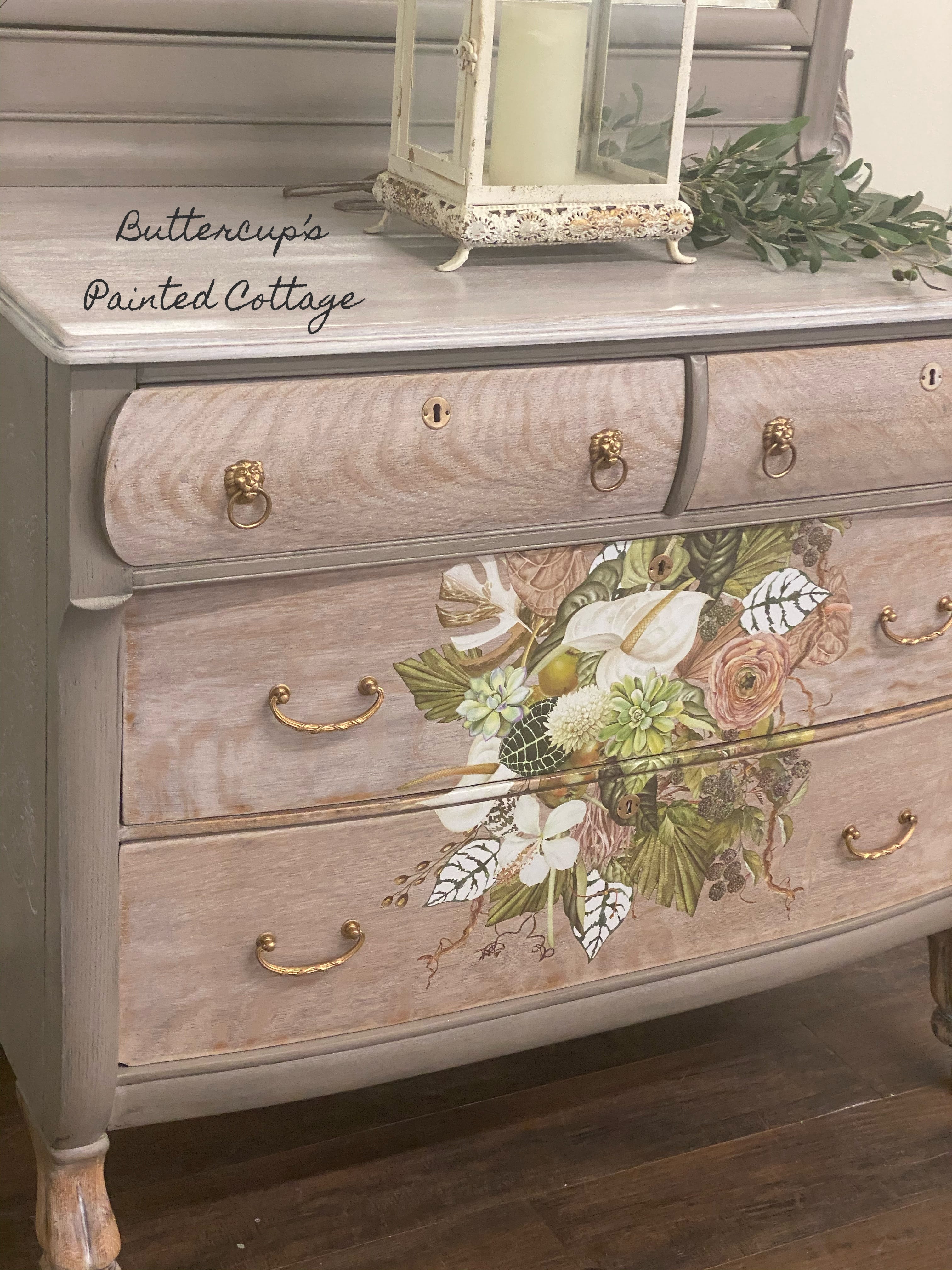 I applied the transfer called Antherium by redesign by Prima to the drawer fronts.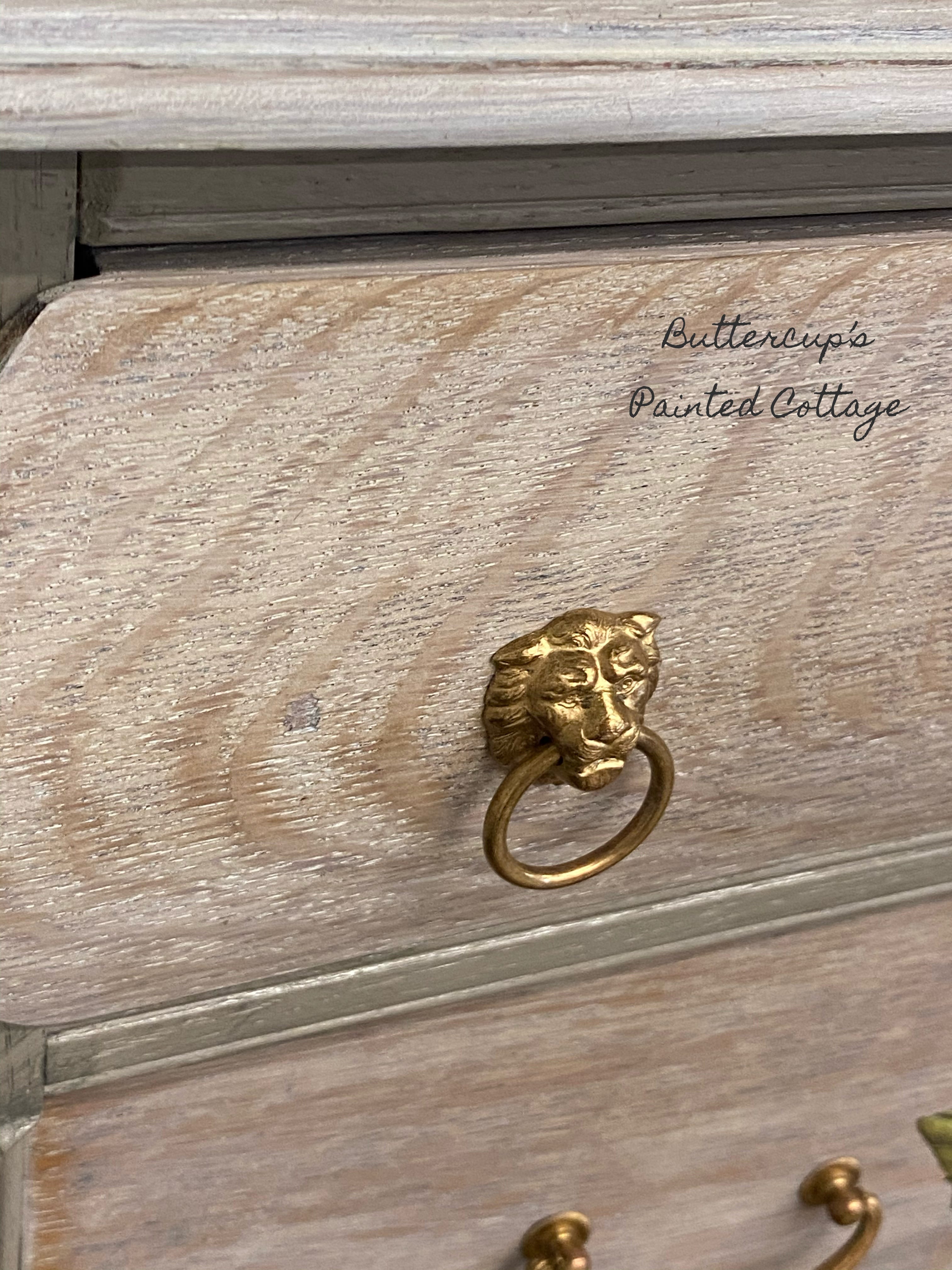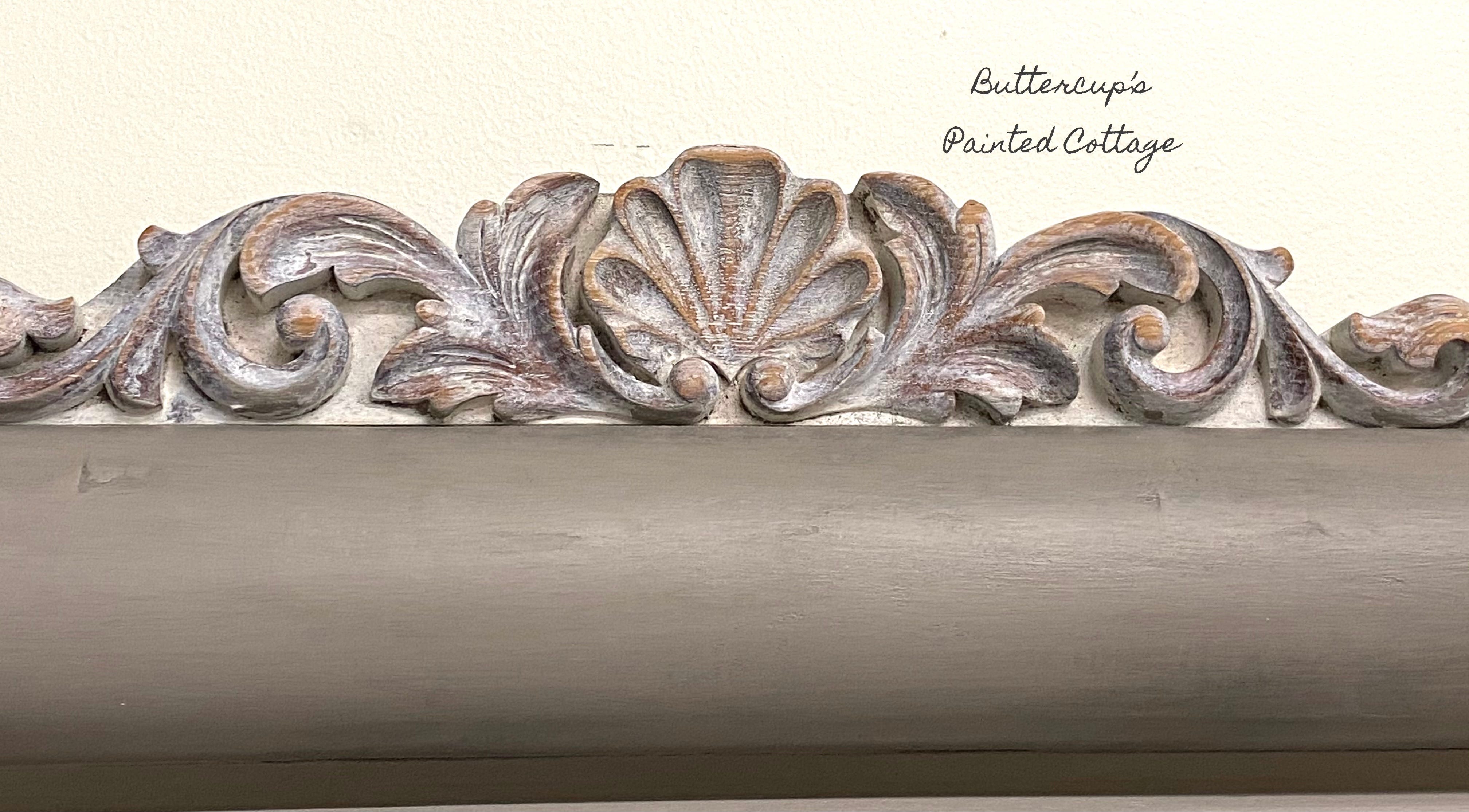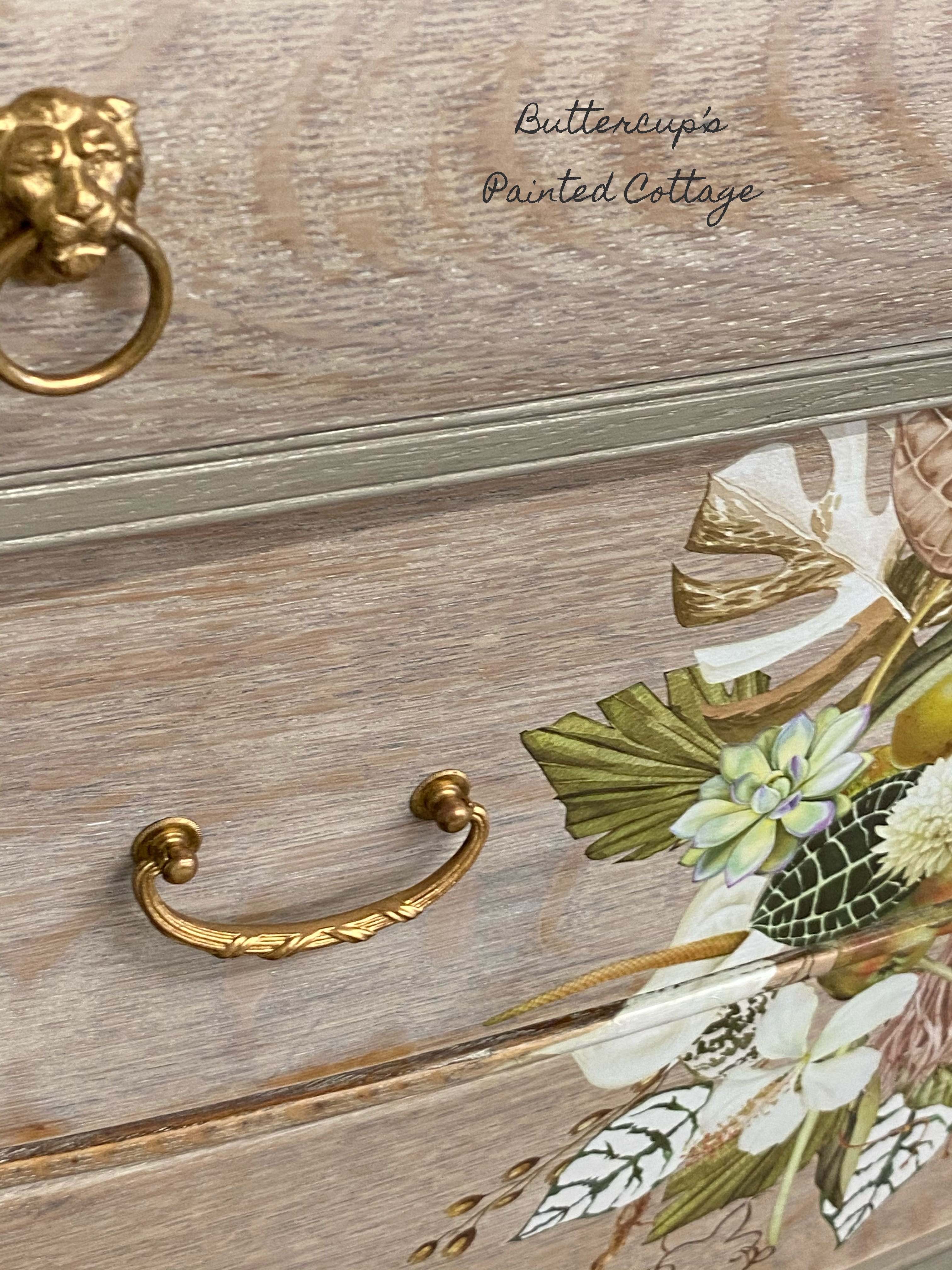 Kept the original hardware but first soaked it in vinegar/water overnight. Scrubbed all the gunk off the next day using a wire brush. Then applied gold gilding wax.
She was pretty before. But too orange for today's style.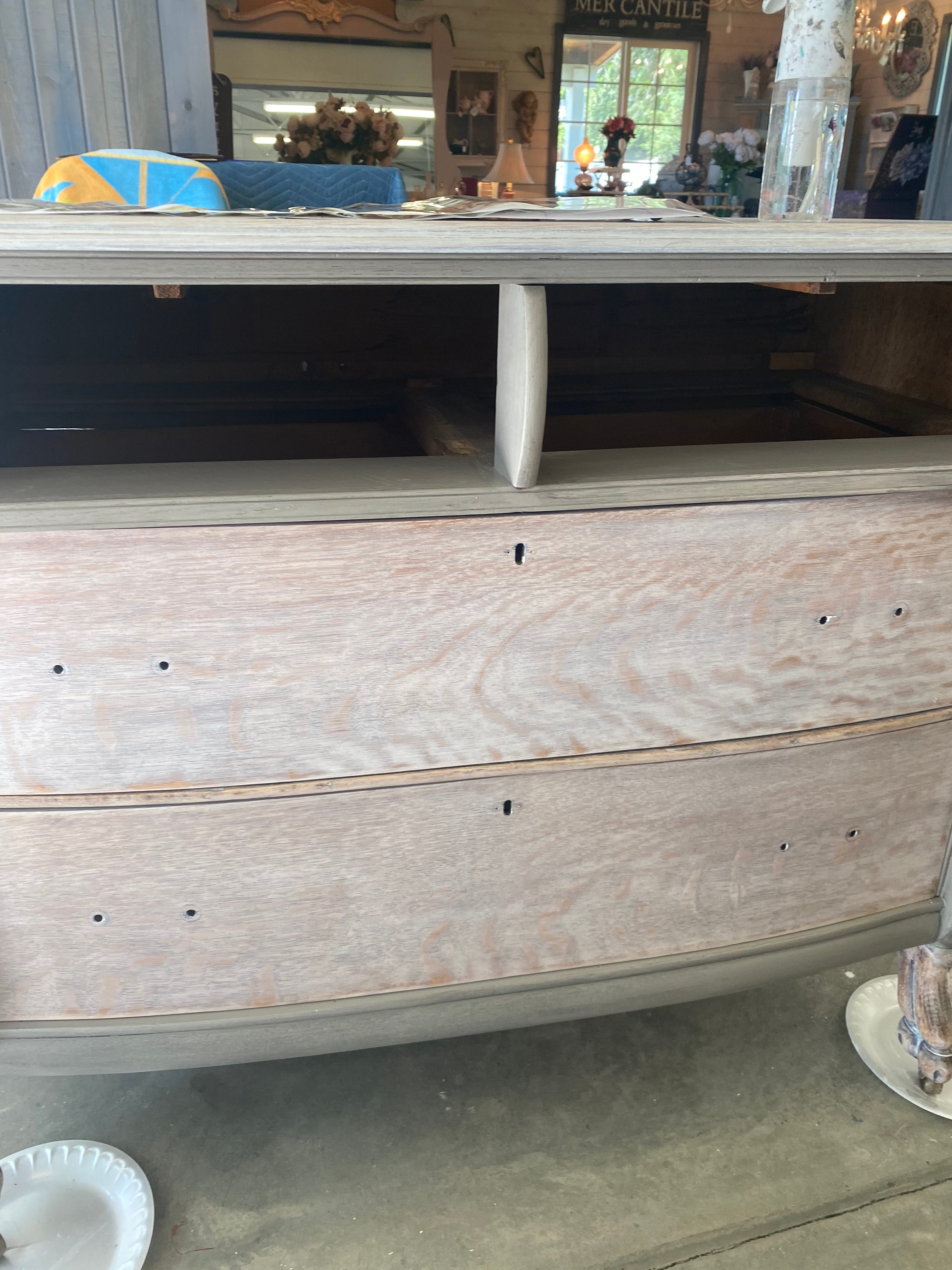 Drawers after bleaching 3 times.
Sanded down the drawer fronts, dresser top and lion paw feet to bare wood so I could then bleach the wood and finally give it a white wash finish.
Pedicure time! Cleaning 100 plus years of dirt and grime with the deglosser.
Techniques Used
Brush & Roll
Brush & Stipple
True Applicator Only
Sprayer
Antiqued
Color Wash
Colors Mixed
Repaired
Materials Used
Cappuccino (tan), Heirloom Traditions All-In-One Paint
1