Finished kitchen cabinets!
Finally finished my oak cabinets! Painted the island in Irish Gardens and used 3 coats of Colessium on all the cabinets. Added a wood tile backsplash. Getting ready to stain floors with oil rubbed black and paint kitchen table in Corinthian and cobblestone. Pictures of those soon!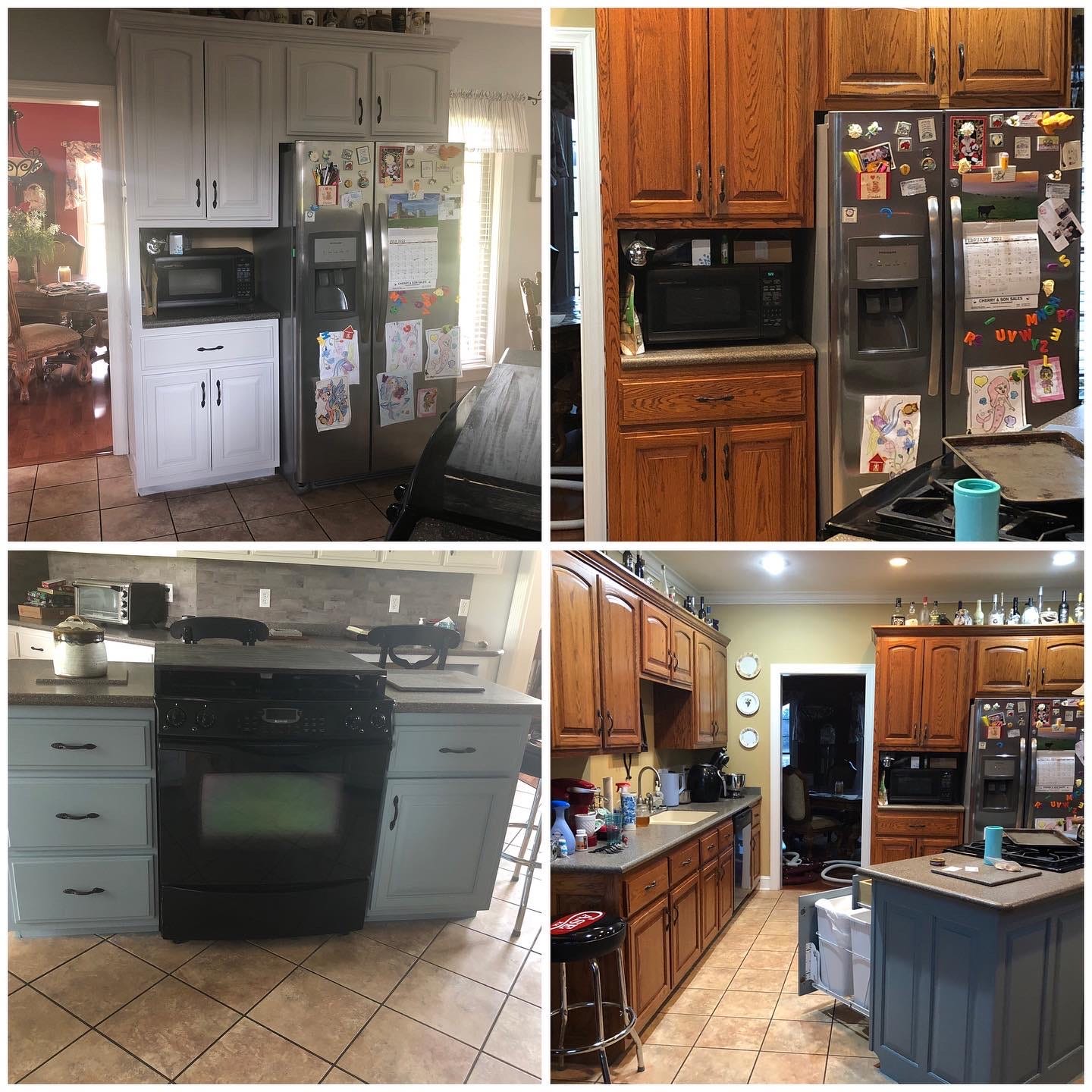 Materials Used
Deglosser / Stain Syntec Brush, 2"
1
Irish Garden (blue green), Heirloom Traditions All-In-One Paint
1
Colosseum (gray white), Heirloom Traditions All-In-One Paint
1