Bath Vanity- 80s to modern
Leasing an 80s home & needed to change the grey stucco look and old veneer 1/2 bath under the stairs into a suitable guest powder room! AIOP on walls, vanity and mirror "frame" did the trick! Brush & Rolled my own color mix of iron gate n polo for vanity and mirror.. Bone n linen mix sprayed on walls and ceiling. Thinking of stenciling tile floor next. :))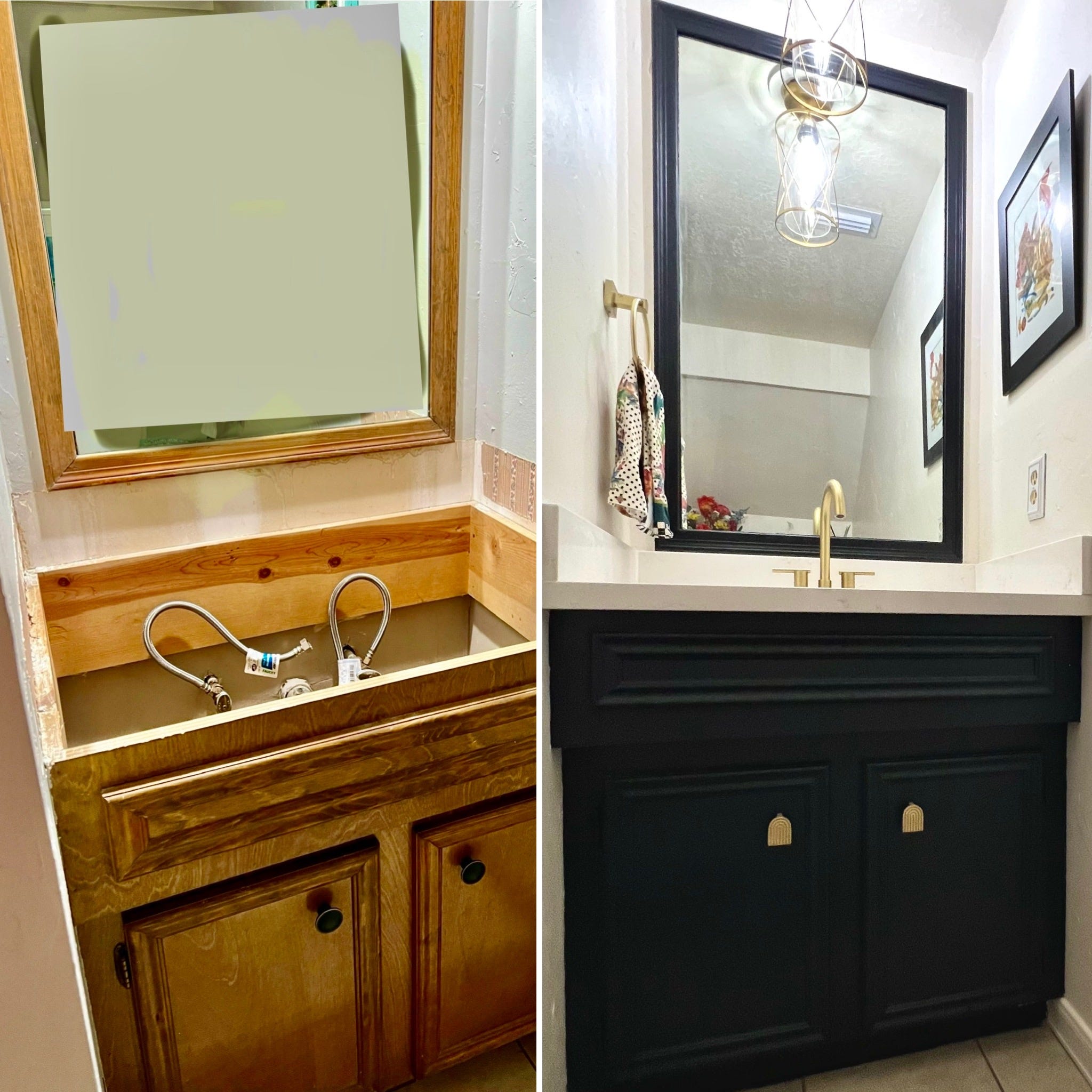 Before & After Vanity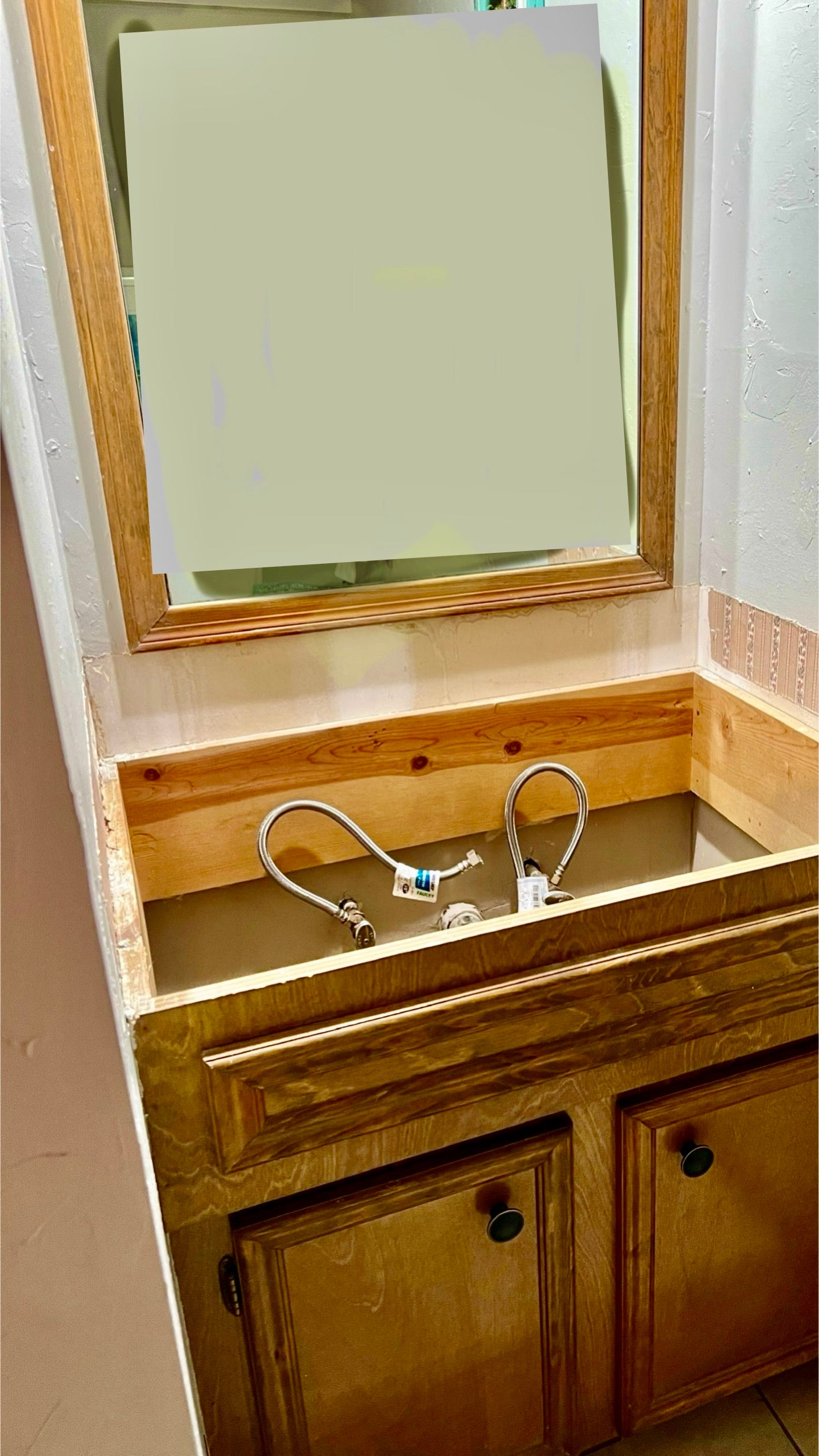 80s builder old veneer vanity/pieced mirror frame. Grey walls.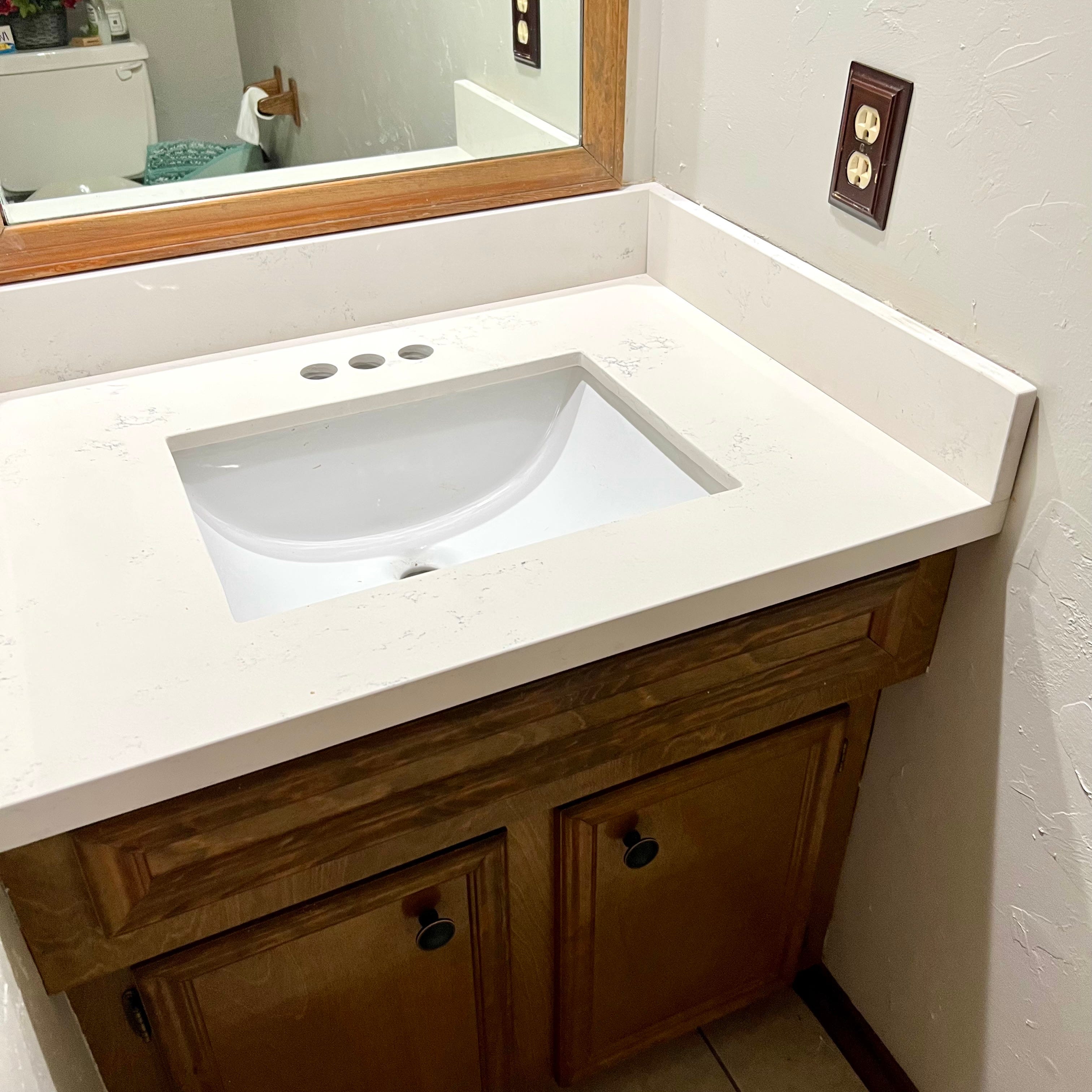 New sink faucet but NO to the veneer n wall color.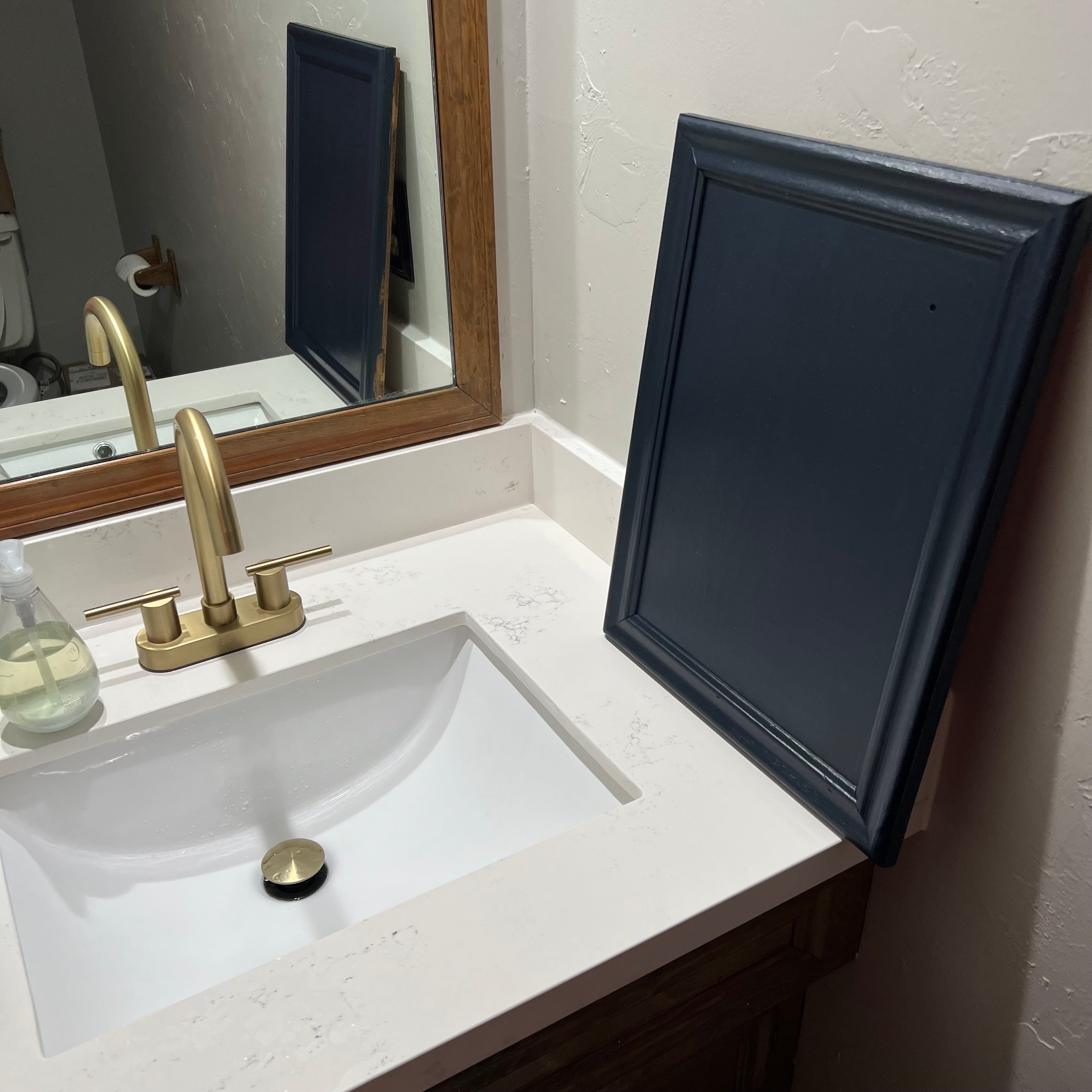 Choosing cabinet paint! Mixed iron gate n polo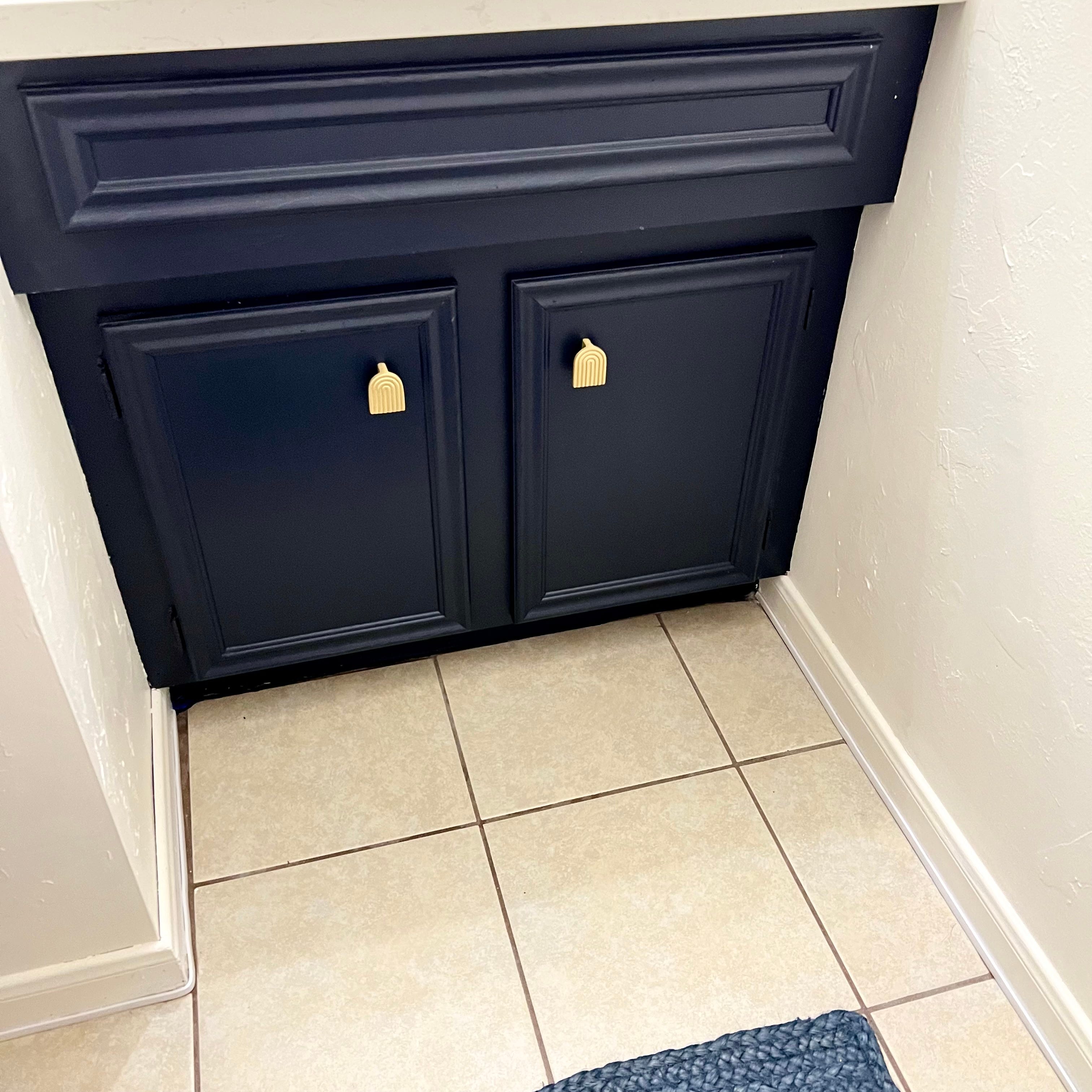 Sprayed Bone n Linen mix on walls and ceiling. Cabinet did Surface prep & Brush n Roll final result. (So easy)!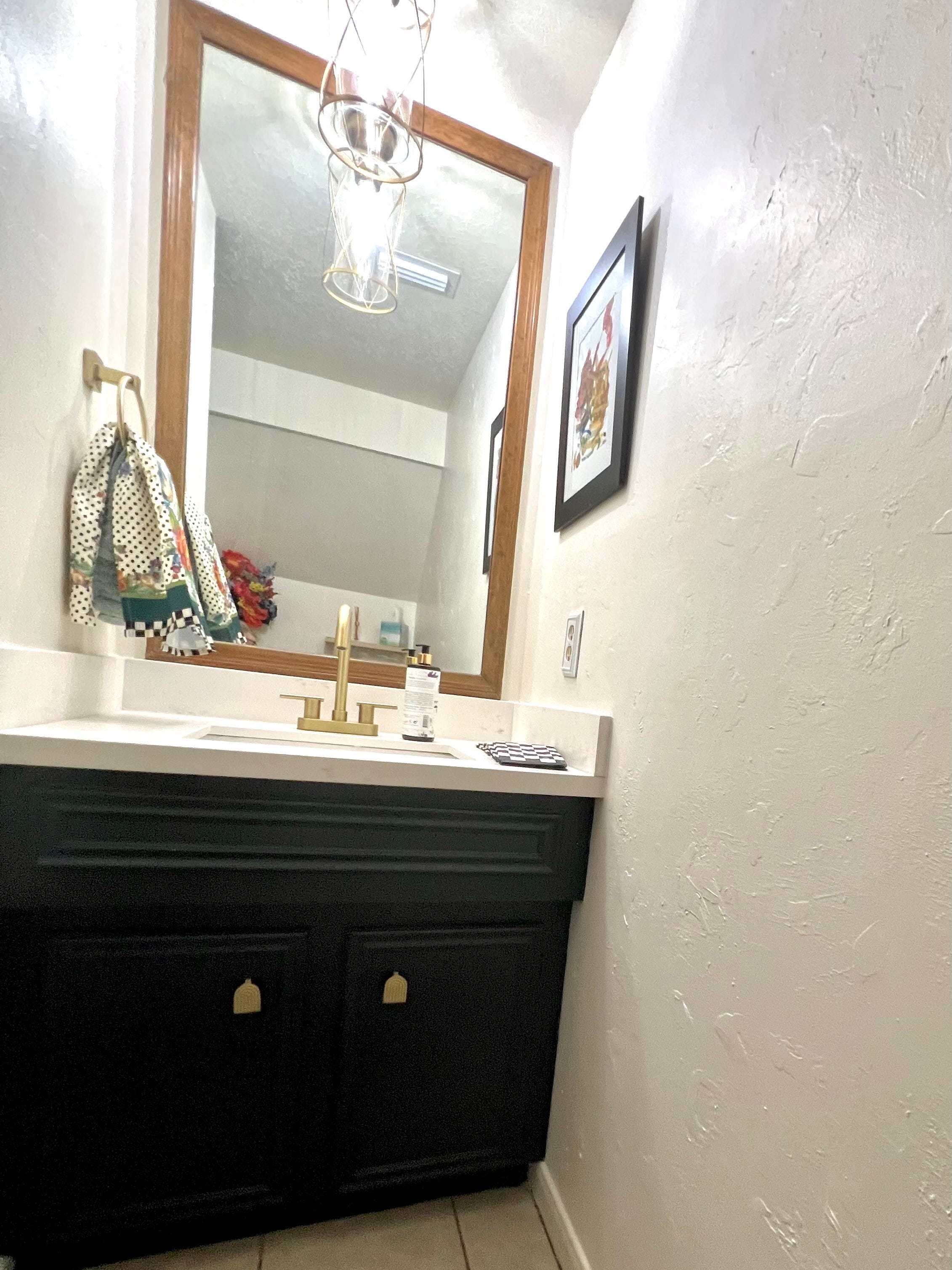 Friends voted! Need to match frame mirror color. Used trim brushes n roller.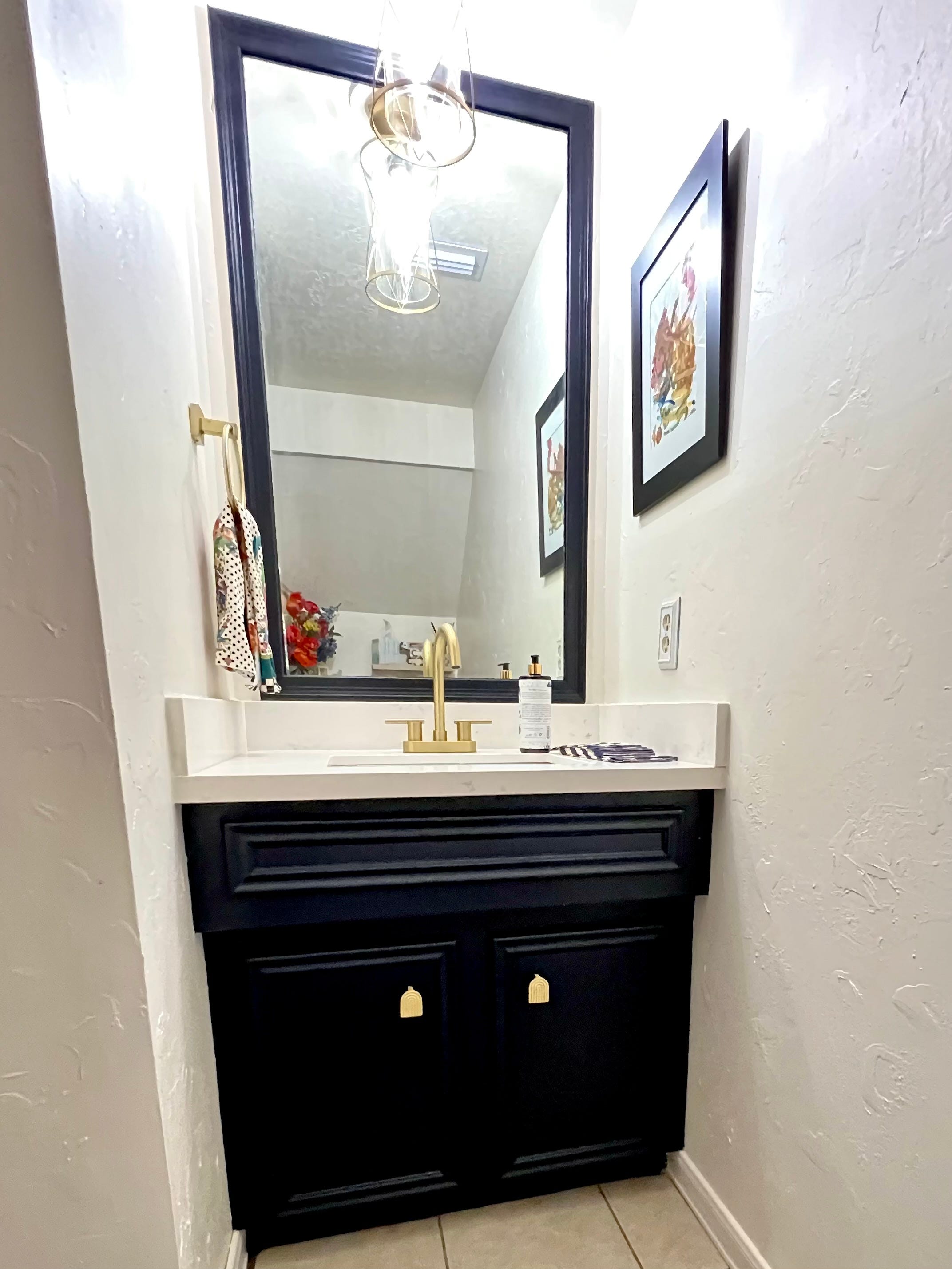 So happy with the AFTER. Thanks AIOP! Maybe stencil tile floor next?
Techniques Used
Brush & Roll
Sprayer
Doors On
Colors Mixed
Materials Used
Polo (Dark Navy), Heirloom Traditions All-In-One Paint
1
Bone (off white), Heirloom Traditions All-In-One Paint
1
Linen (off white), Heirloom Traditions All-In-One Paint
1
Vanity Kit Bundle, Limited Quantity Available
1