Tiny Kitchen Before/After
This paint was such an easy and fun way to update my tiny kitchen!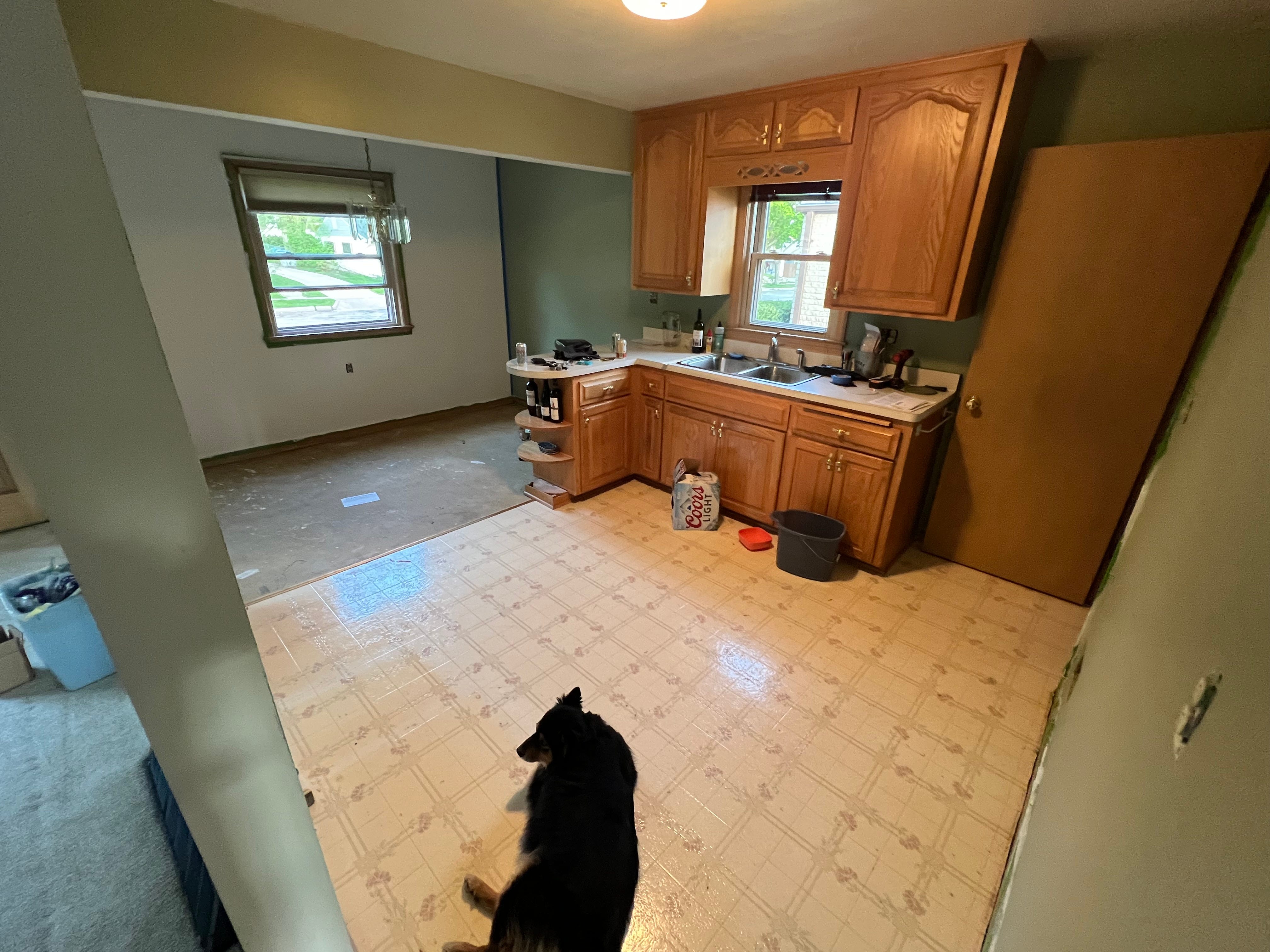 Before painting and adding new hardware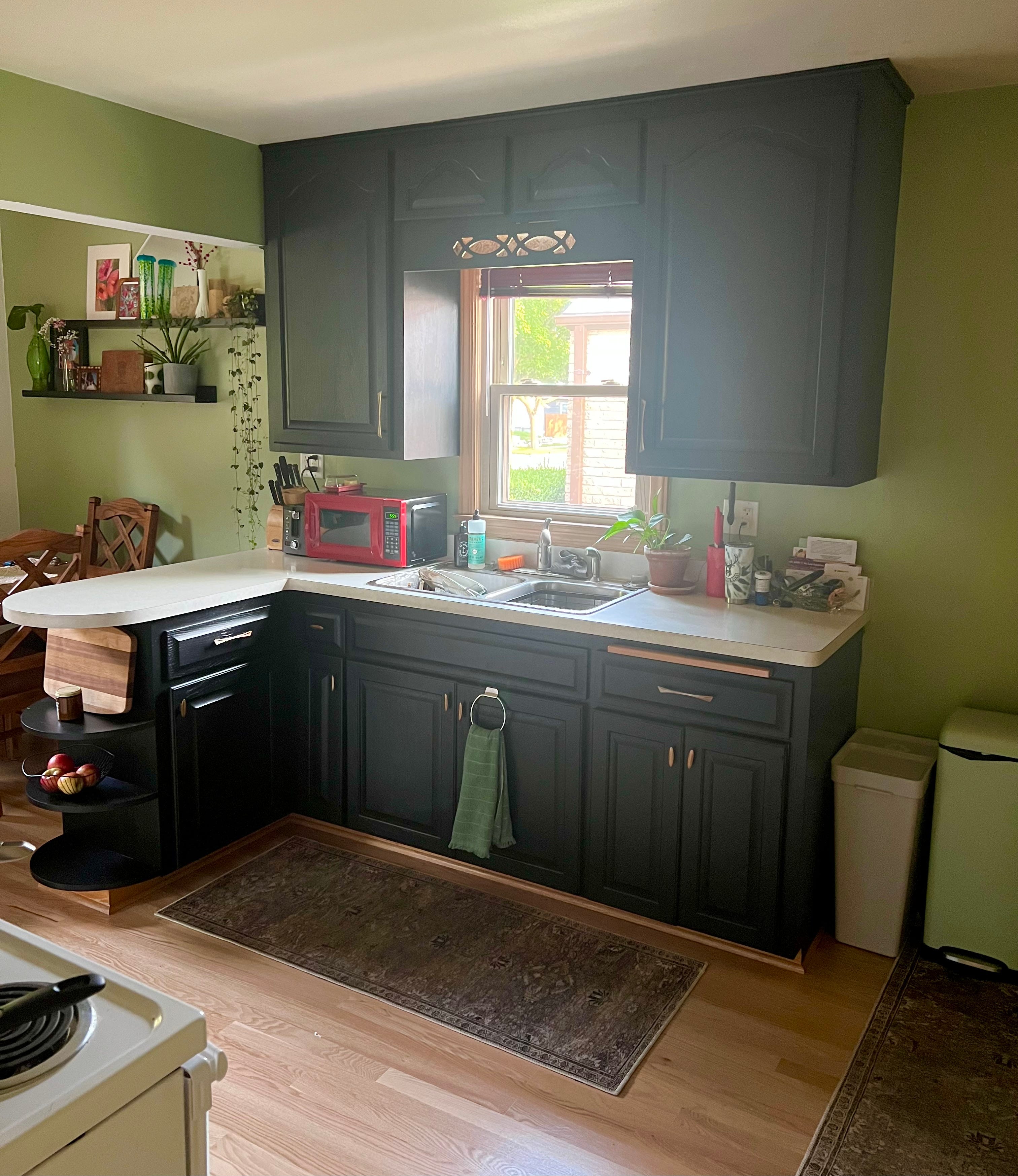 After using Iron Gate Heirloom Paint!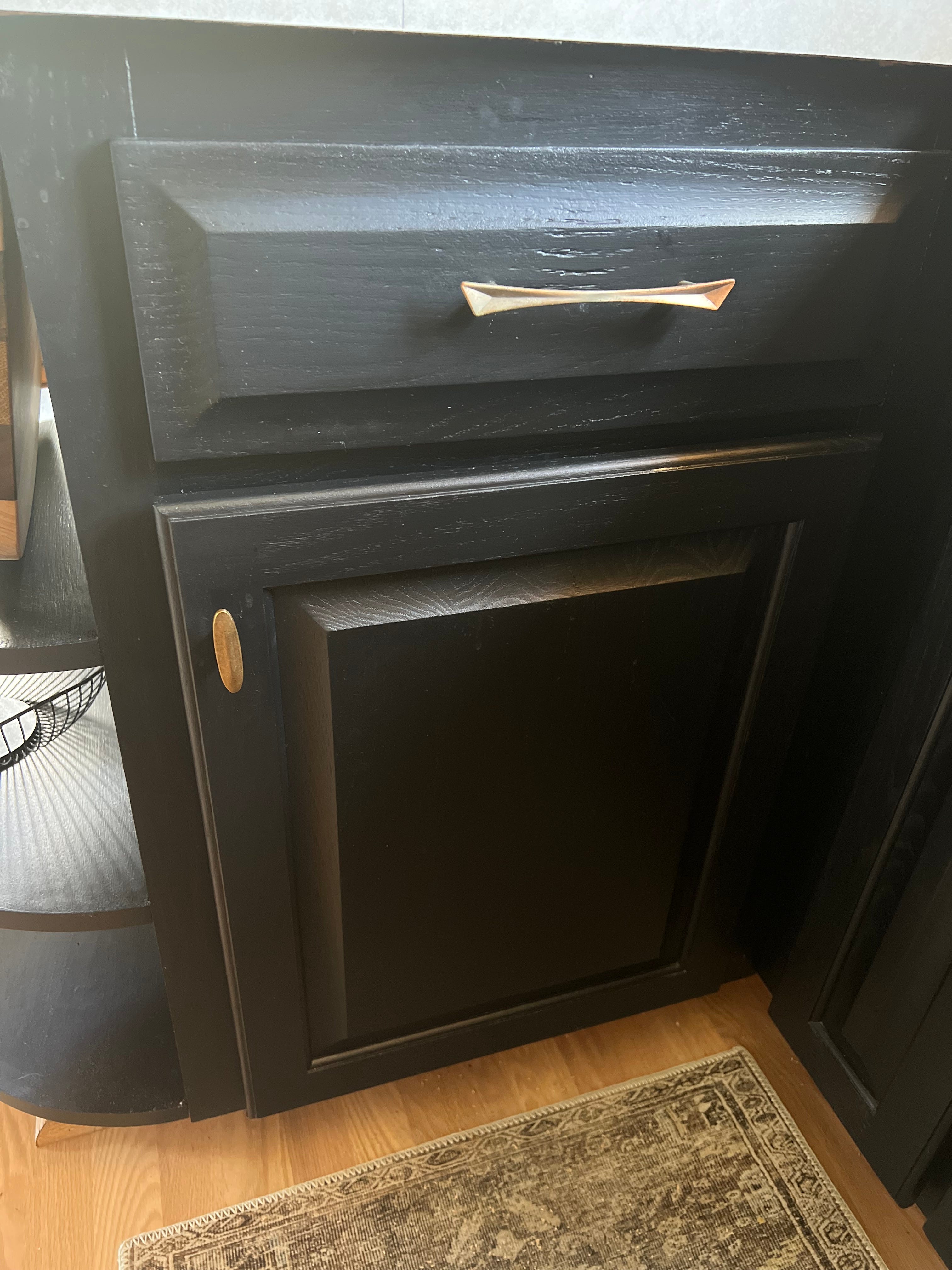 Close up of cabinet after using about 3 coats of the iron Gate paint. I love that you can still see the wood grain through the paint!
A picture of mid project with the doors off.