Bathroom Update- Brick wall
I'm so happy I finally got up the nerve to "brick" my bathroom wall!

I used mostly walnut gel stain, some ebony gel stain, and finally antique white gel stain to tone down the other two colors. I used a full size sponge mop along with a scrubby size sponge to do the half bricks. This took me about 3 hours to complete.
My cabinet is not HTP since it was painted long before knowing about this amazing paint and stain.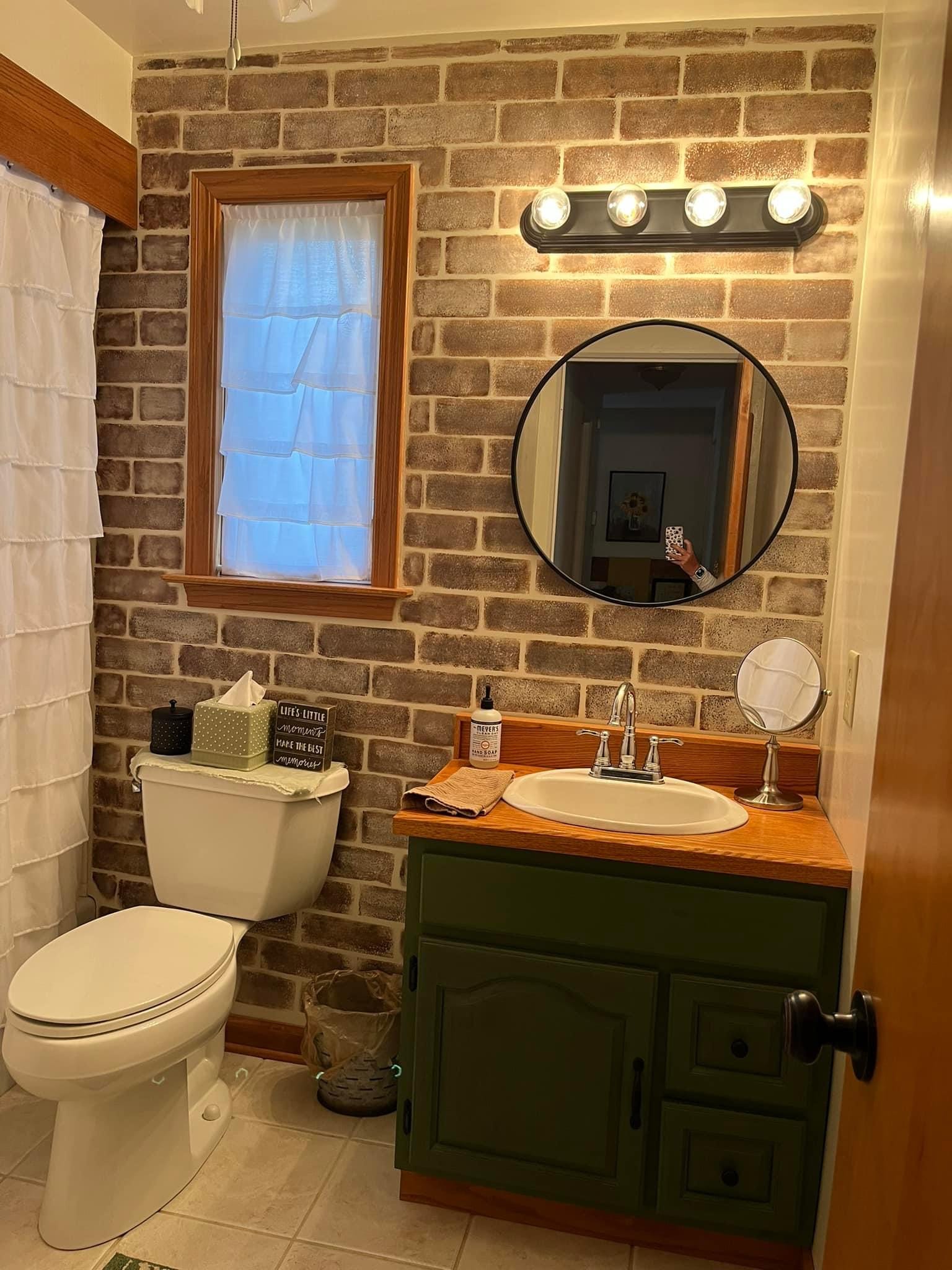 Techniques Used
Colors Mixed
Materials Used
Ebony ALL-IN-ONE Stain for wood, leather and painted surfaces
1
Antique White ALL-IN-ONE Stain for wood, leather and painted surfaces, 16oz
1
Walnut ALL-IN-ONE Stain for wood, leather and painted surfaces
1
Brick Pattern Sponge Mop
1