Cabinets are 26 years old golden oak. I was overwhelmed with oak in the kitchen and needed a change. Watched tutorials and followed techniques. So easy it made my first DIY project something to be proud of. Trust the process .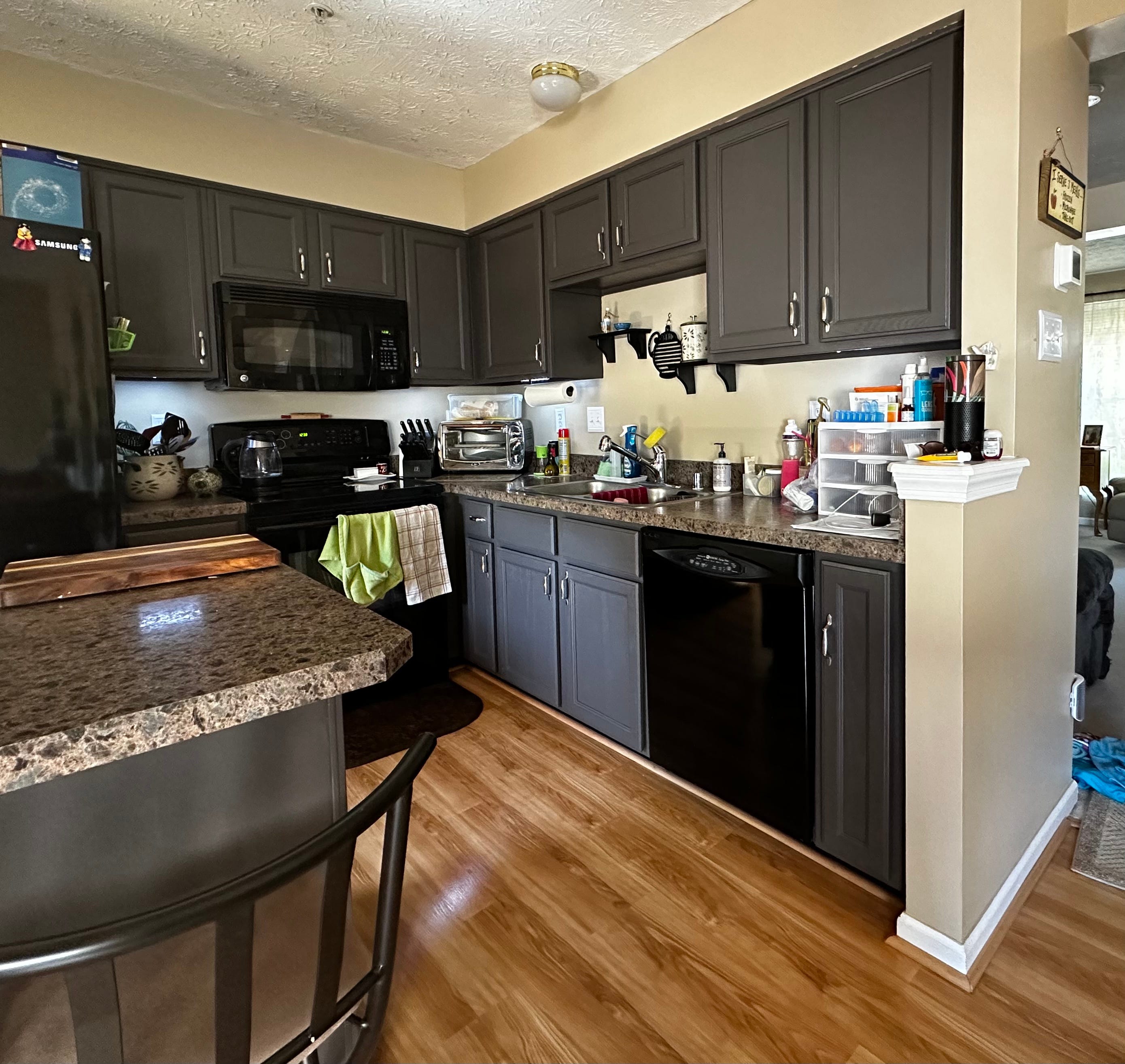 Abbey is a beautiful gray for my very sunny kitchen.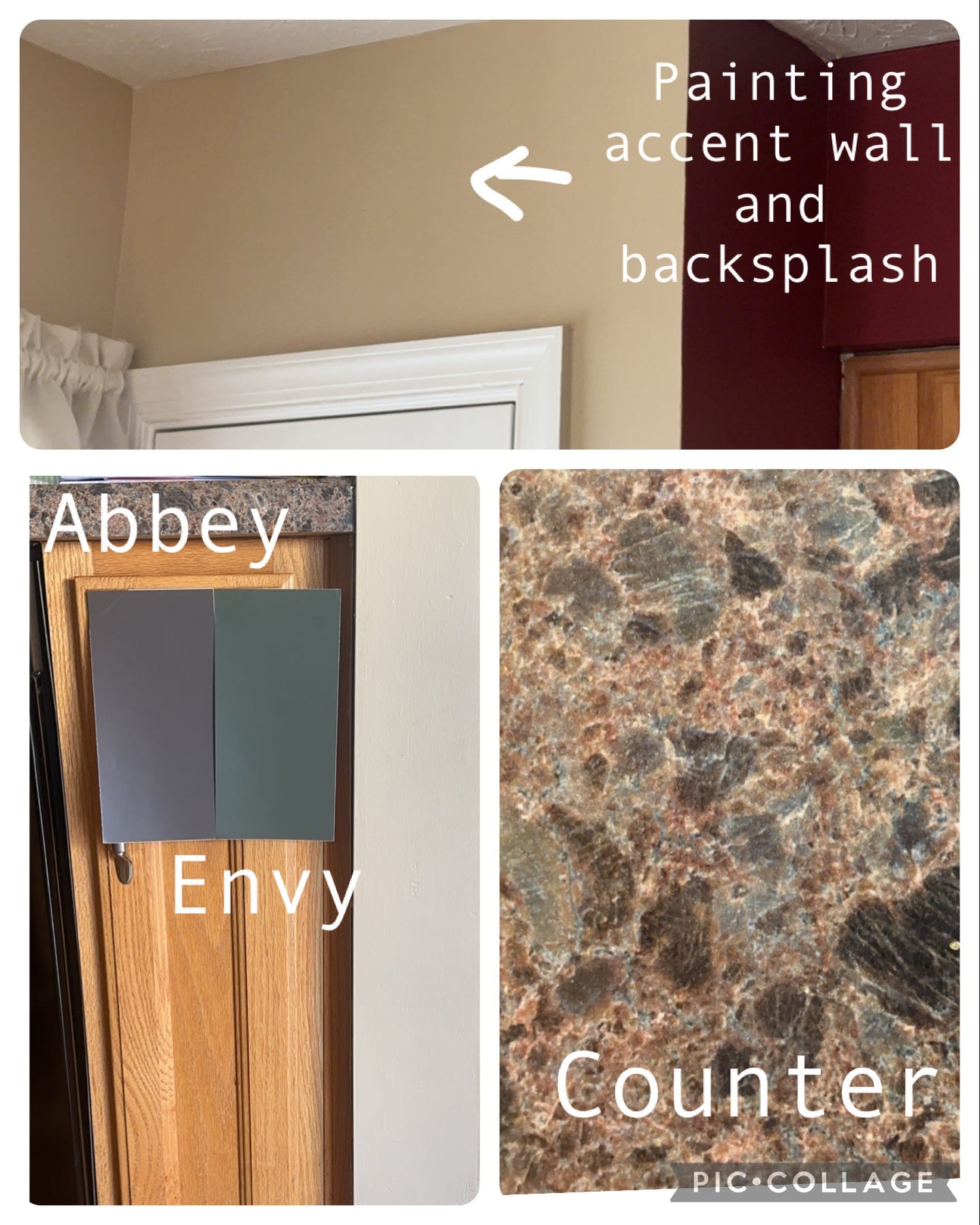 Trying to decide what color to choose that works with counter and walls. Abbey was the winner!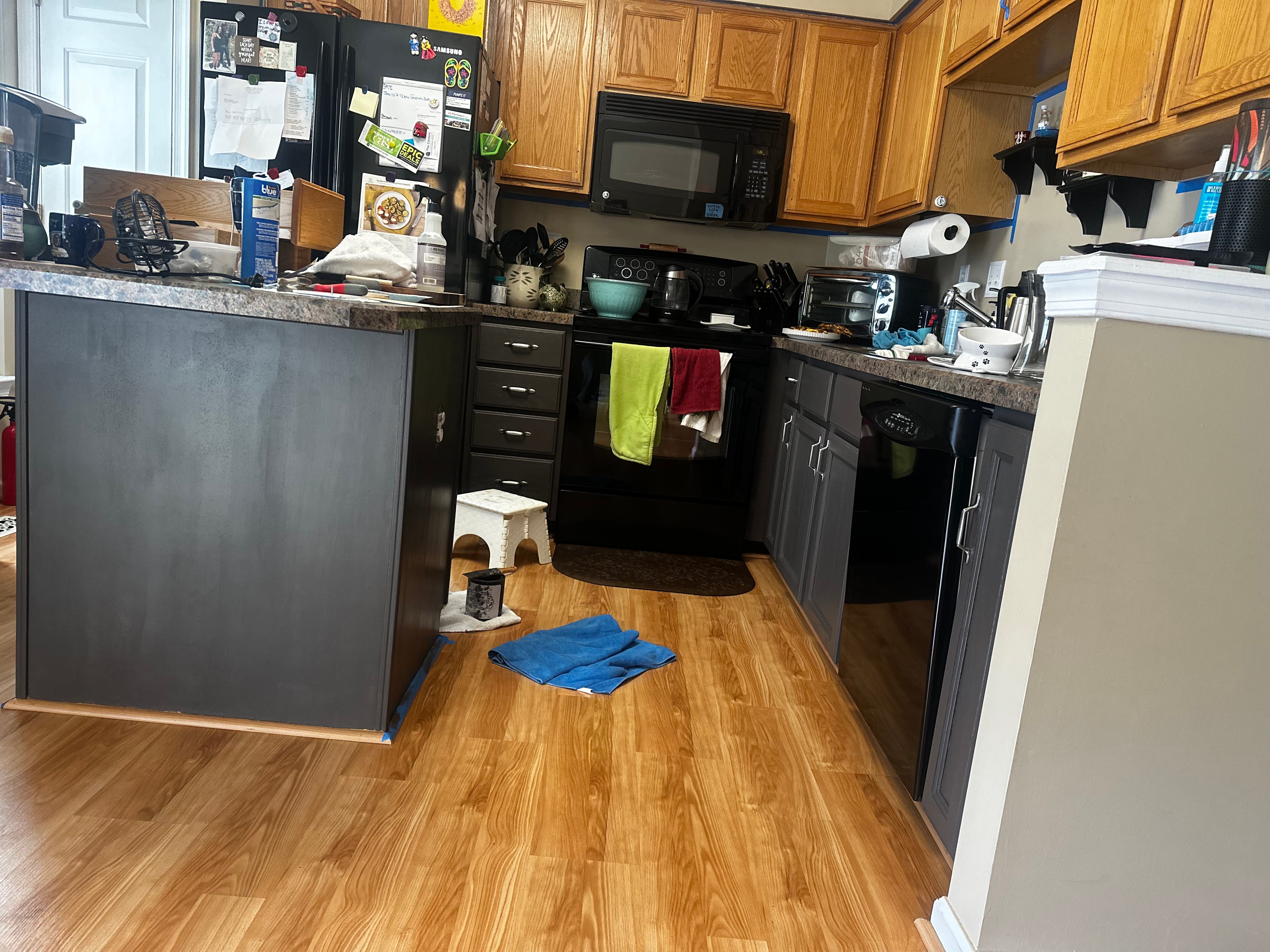 Started project at the bottom. Prepped with the deglosser the night before made the process go much quicker.
Techniques Used
Brush & Roll
True Applicator Only
Doors On
Materials Used
2 Quart Cabinet Deluxe Bundle
1