Old Changing table/ dry sink
I Got this changing table / dry sink at an estate sale for $1 and with a grand baby coming soon I made the magic happen!!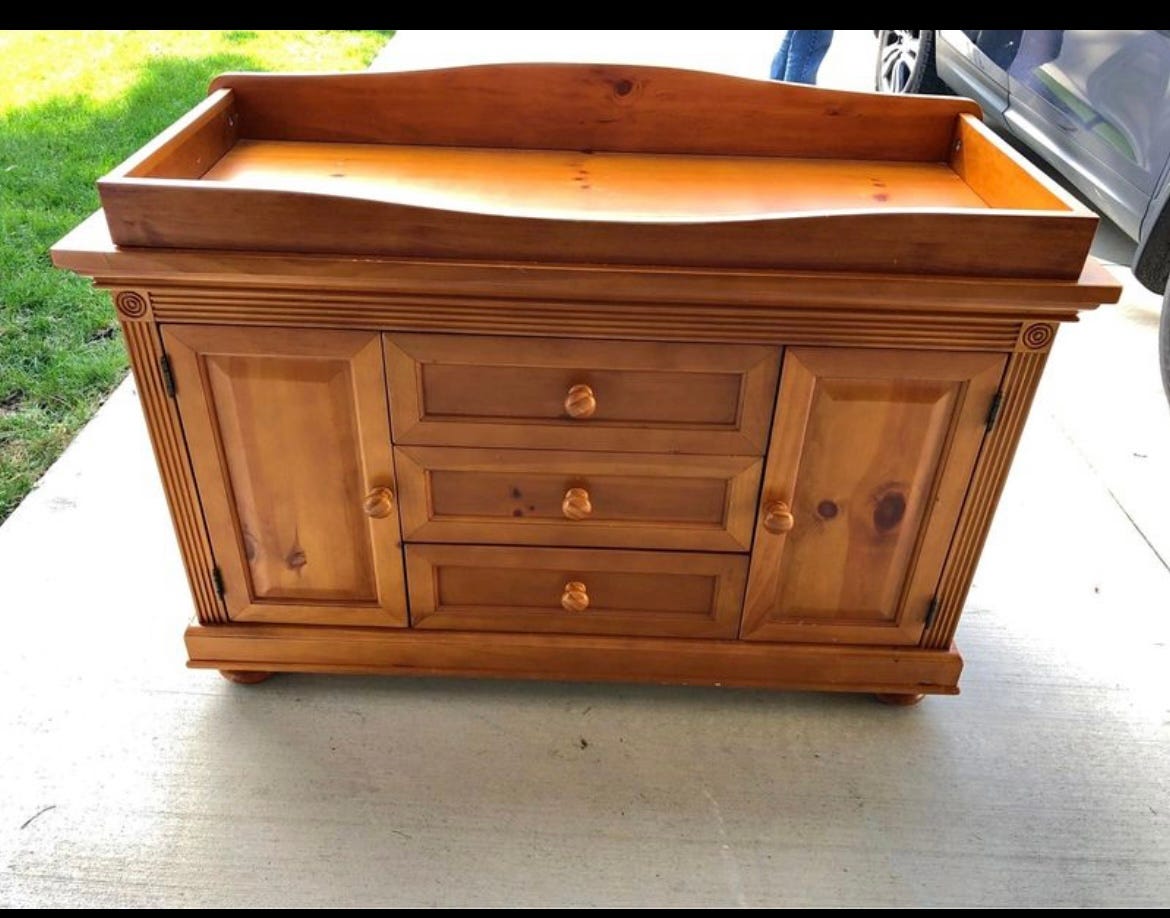 I deconstructed, then used surface prep. I painted the entire piece in a 1:1 of STONEHENGE and OYSTER. I then used white wash to faux grain. I finished with satin sealer and reassembled.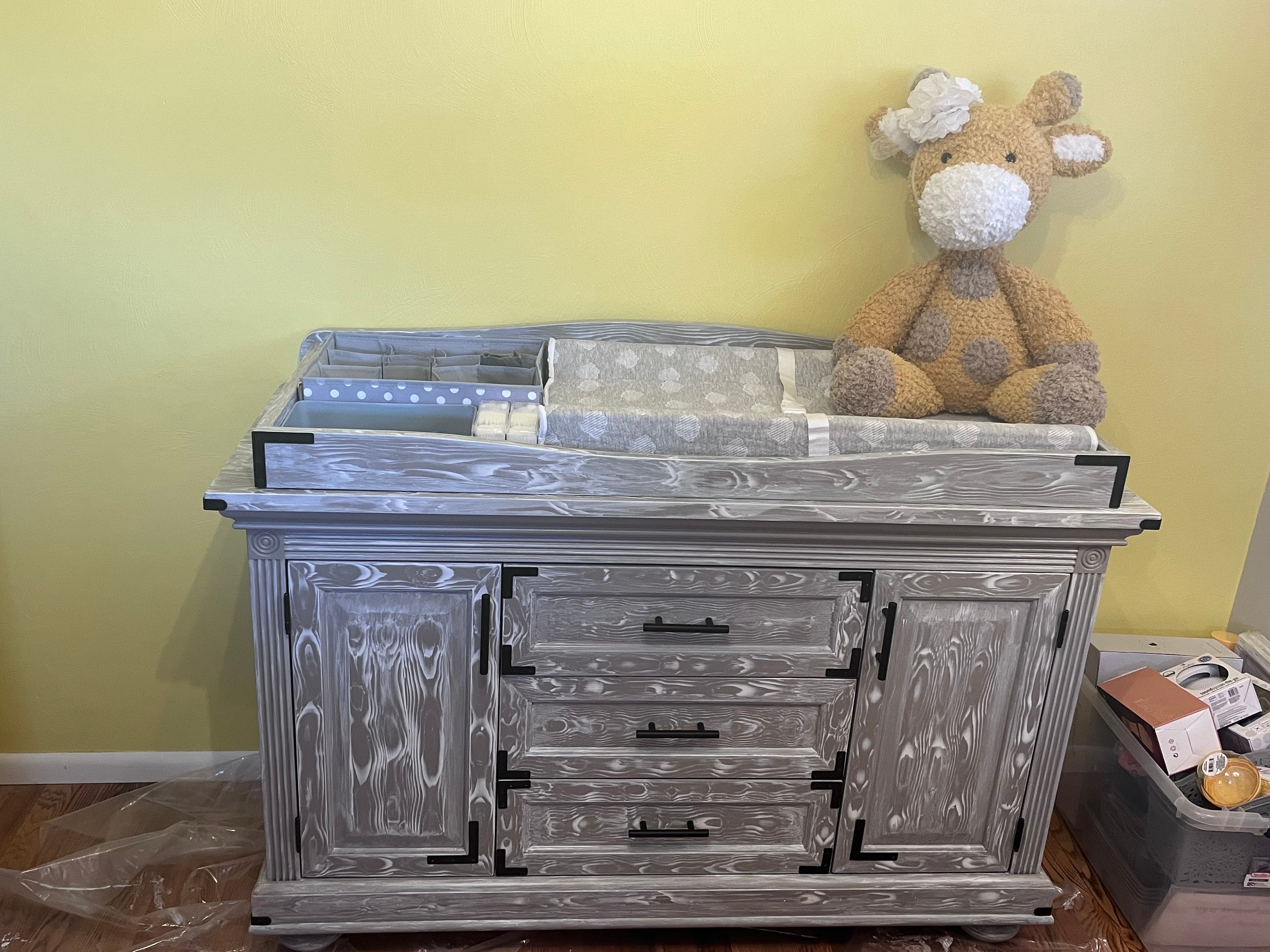 Completed project
Added matte black corner braces for appeal.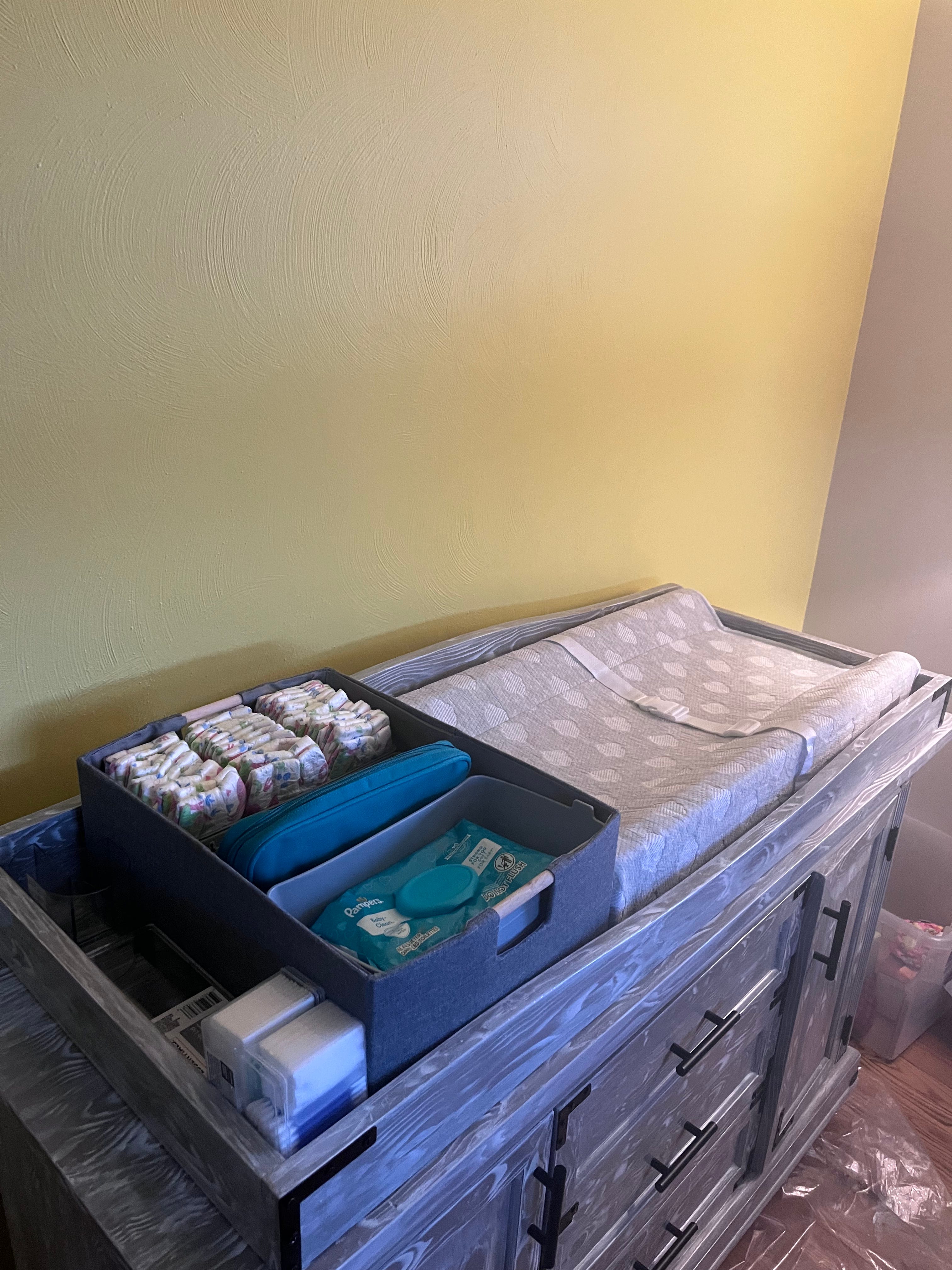 Changing table top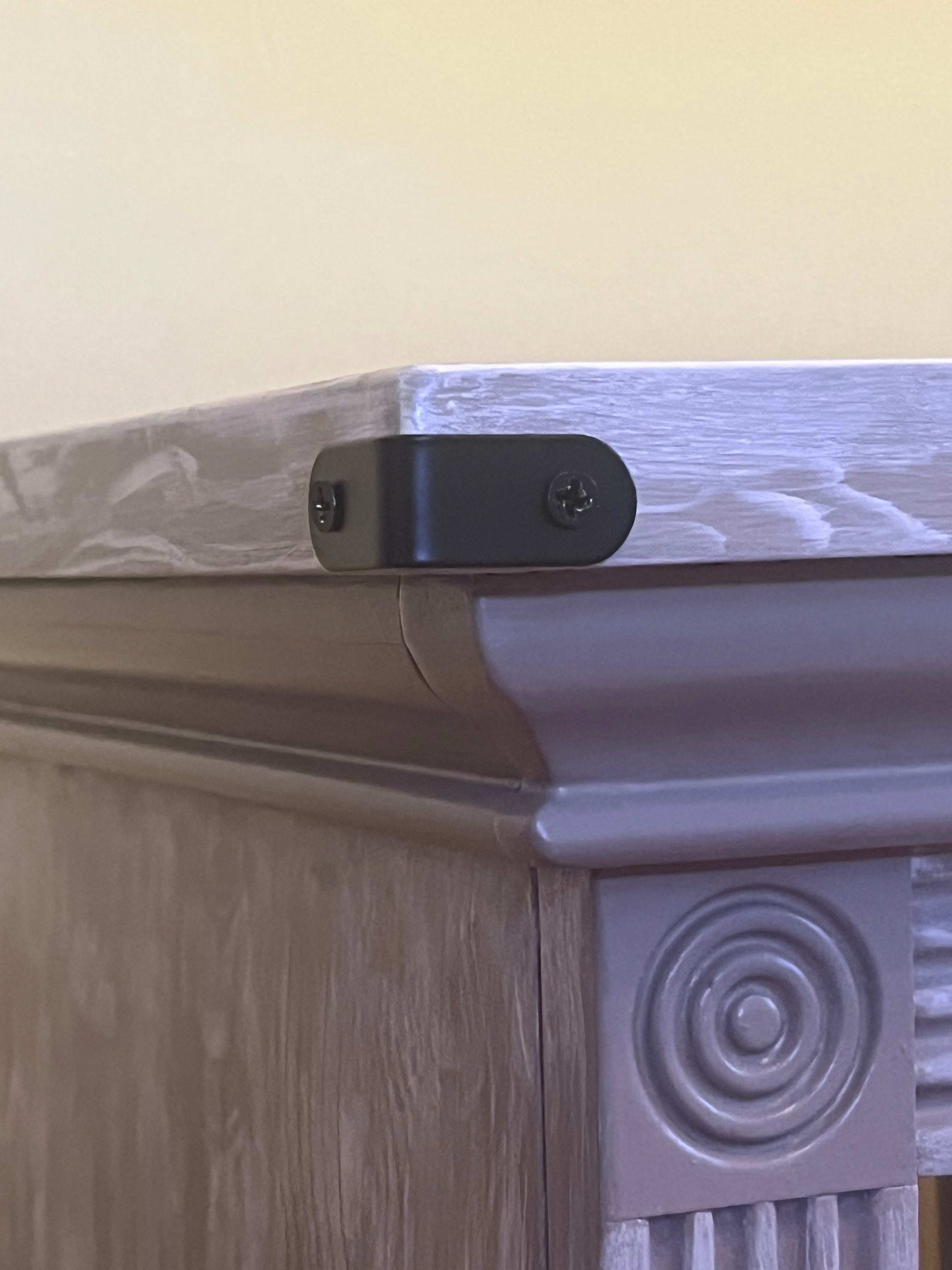 More matte black implements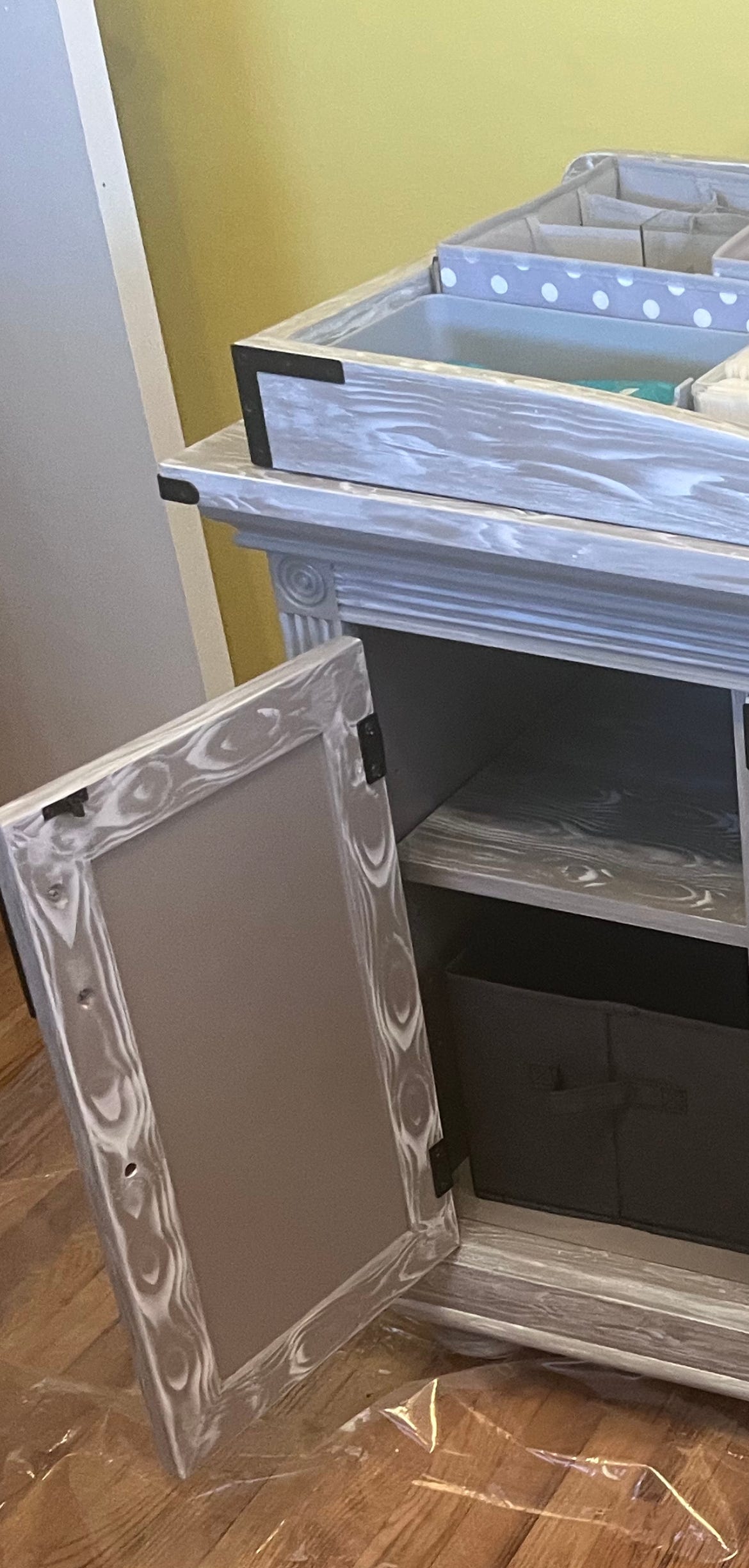 I used a few areas of solid Stonehenge/oyster mix for eye catching contrast.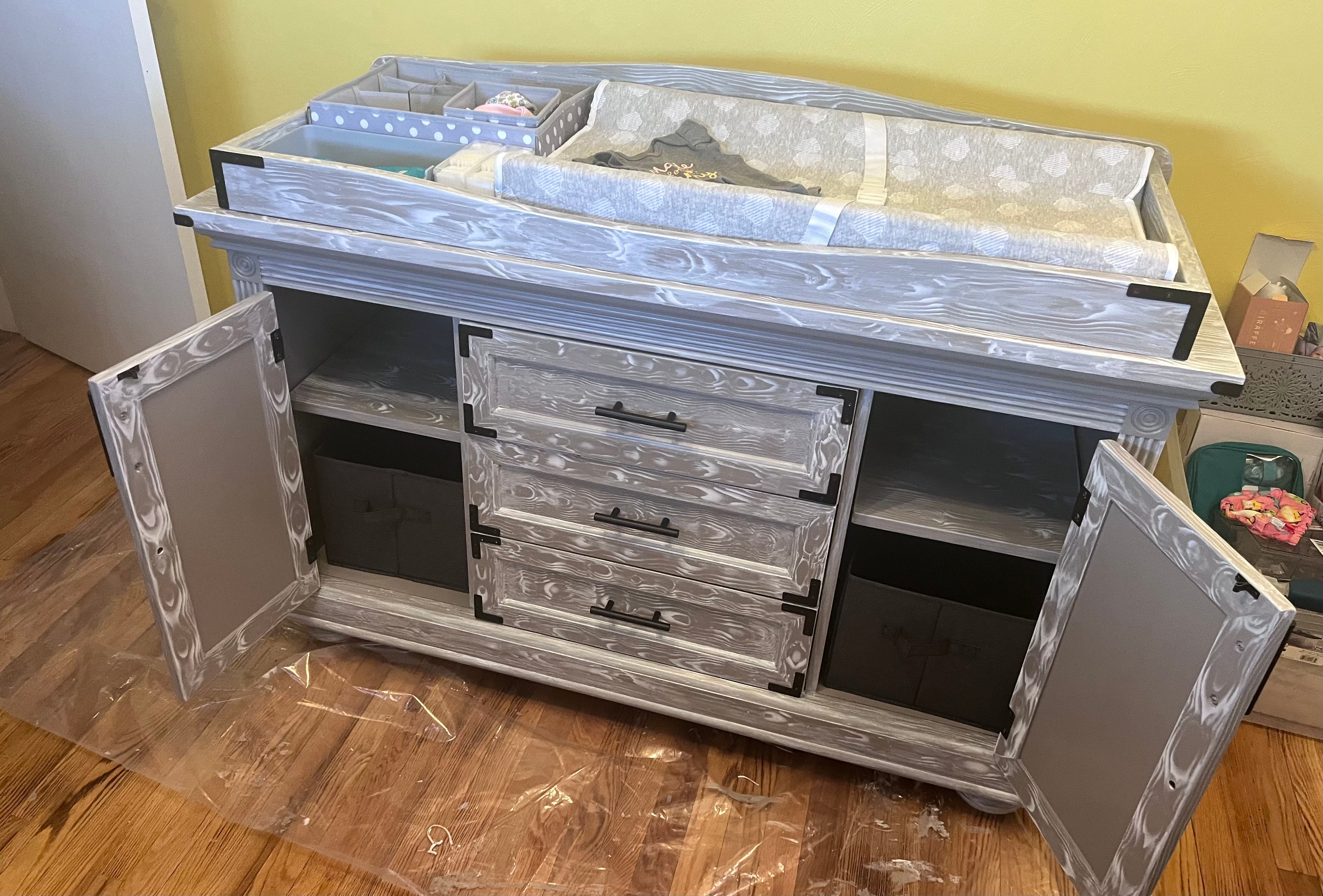 Matte black handles and furnishings completed the look I was going for
Techniques Used
Brush & Roll
True Applicator Only
Doors Off
Color Wash
Colors Mixed
Repaired
Materials Used
2 Pack-True Applicator Sponge, Heirloom Traditions ALL-IN-ONE Paint
1
MEDIUM SYNTEC Fiber Oval, Tapered Brush
1
Stonehenge (mid-tone greige), Heirloom Traditions All-In-One Paint
1
Oyster (taupe), Heirloom Traditions All-In-One Paint
1
White Wash (white) Antiquing Gel, Heirloom Traditions All-In-One Paint
1
Water Resistant Sealer, 16oz: Shower, Tile, Floor & Counter Coating
1