1999 to 2023 - Mother's Kitchen now Daughter's Kitchen
My mother is incredible! I've grown up watching her tackle home project after home project. From learning to tile floors, to wallpapering, trim work and painting - she's done it all! I've always said if I could have an ounce of her energy, determination and talent, I'd be okay. Yet - I was not a painter…. Until now! Thanks to HTP - I can paint without wearing it all.

This is my second project with HTP.
My husband and I purchased my parents' house, the one I lived my first 25 years in about 2 years ago. The kitchen had been replaced in 1999 and the cabinets were starting to show their love marks. Our previous home had white cabinets and I loved the bright feeling of airy joyfulness they brought to our previous home.

I hemmed and hawed over choosing a color. With the limited natural lighting of this space, Bone and Linen looked too aged - almost greasy in my lighting. I didn't think Cashmere would look good with the ivory backsplash and counter, but crossed my fingers and hoped the white veining in the countertop would help tie it together. What would my mom think about me painting her cabinets??

I bought the paint during the Black Friday Sale and sat on it, unable to start for fear of messing up the cabinets. Finally after putting away Christmas decor, I started. It was so easy to degloss, brush, and roll! Shortly after beginning, a work injury forced me to take some time away from the project, until I decided to try working with my non dominant hand. HTP paint is so easy to use I was able to switch hands and finish the project! My 12 year old helped with the hardware and some of the painting too and hubby was on prep!

Thanks to HTP - my mother's kitchen is now "my kitchen" (really it is my honey's - he's the cook!). I'm happy to report she loves it as much as I do!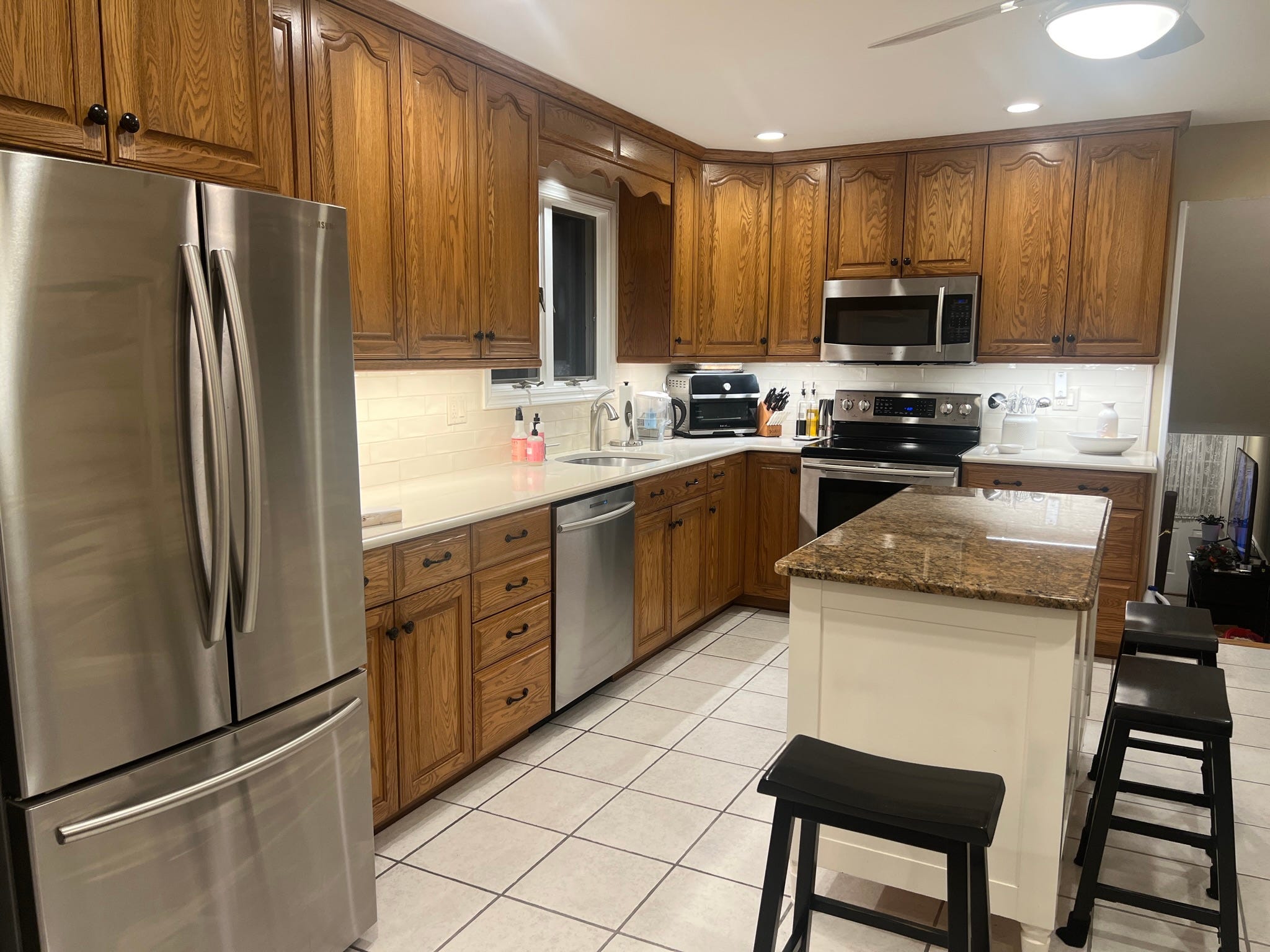 Before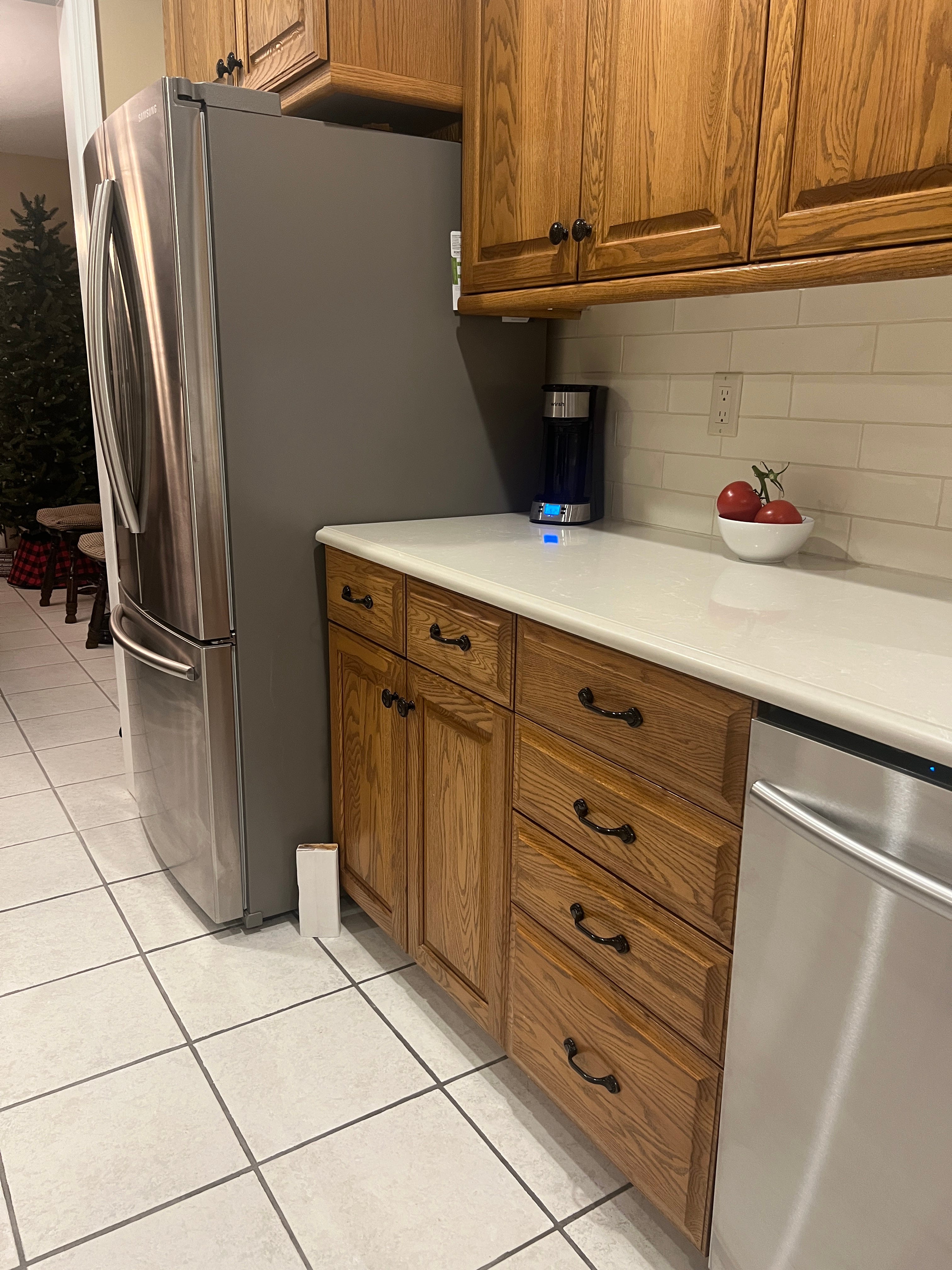 Before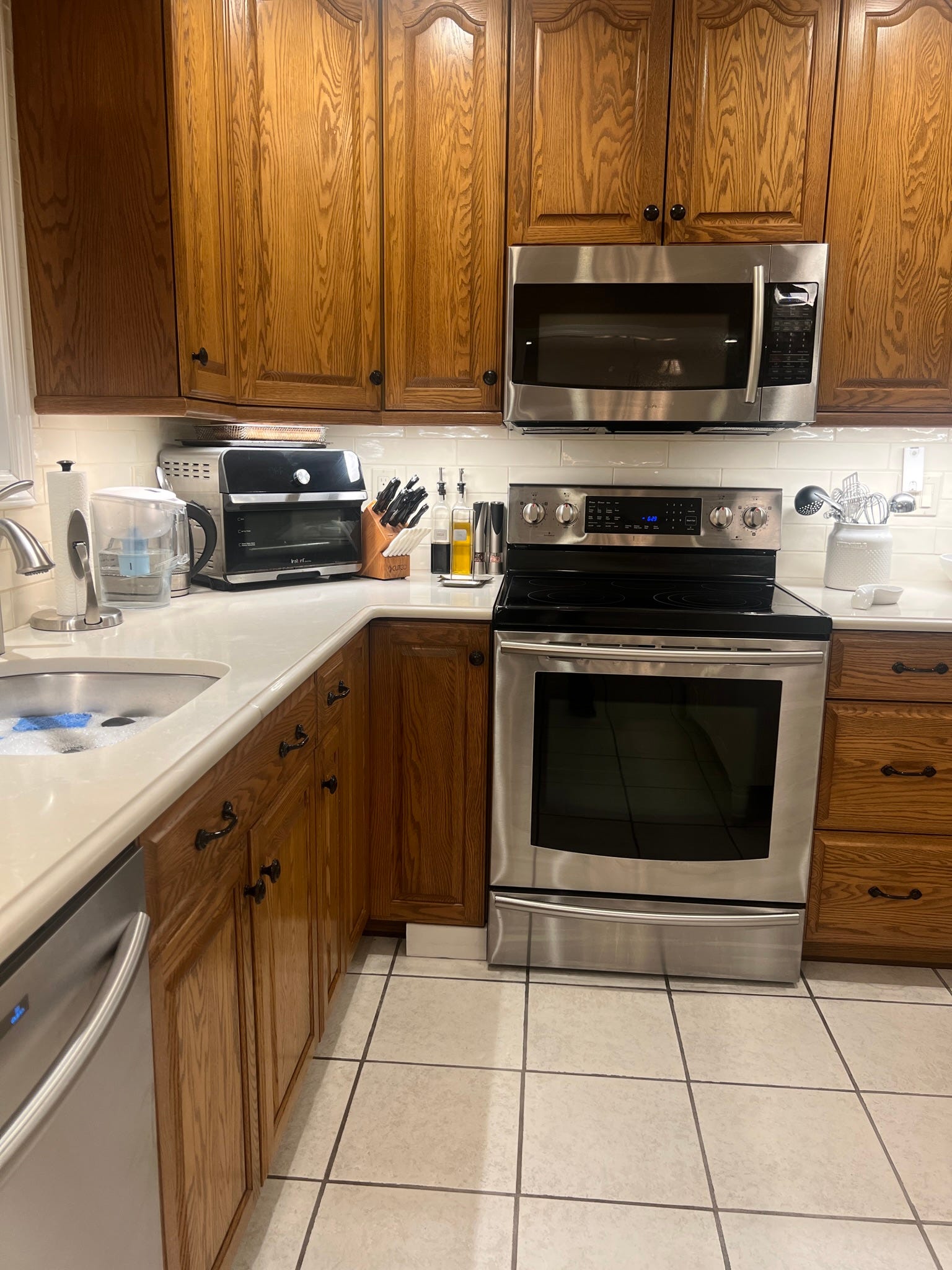 Before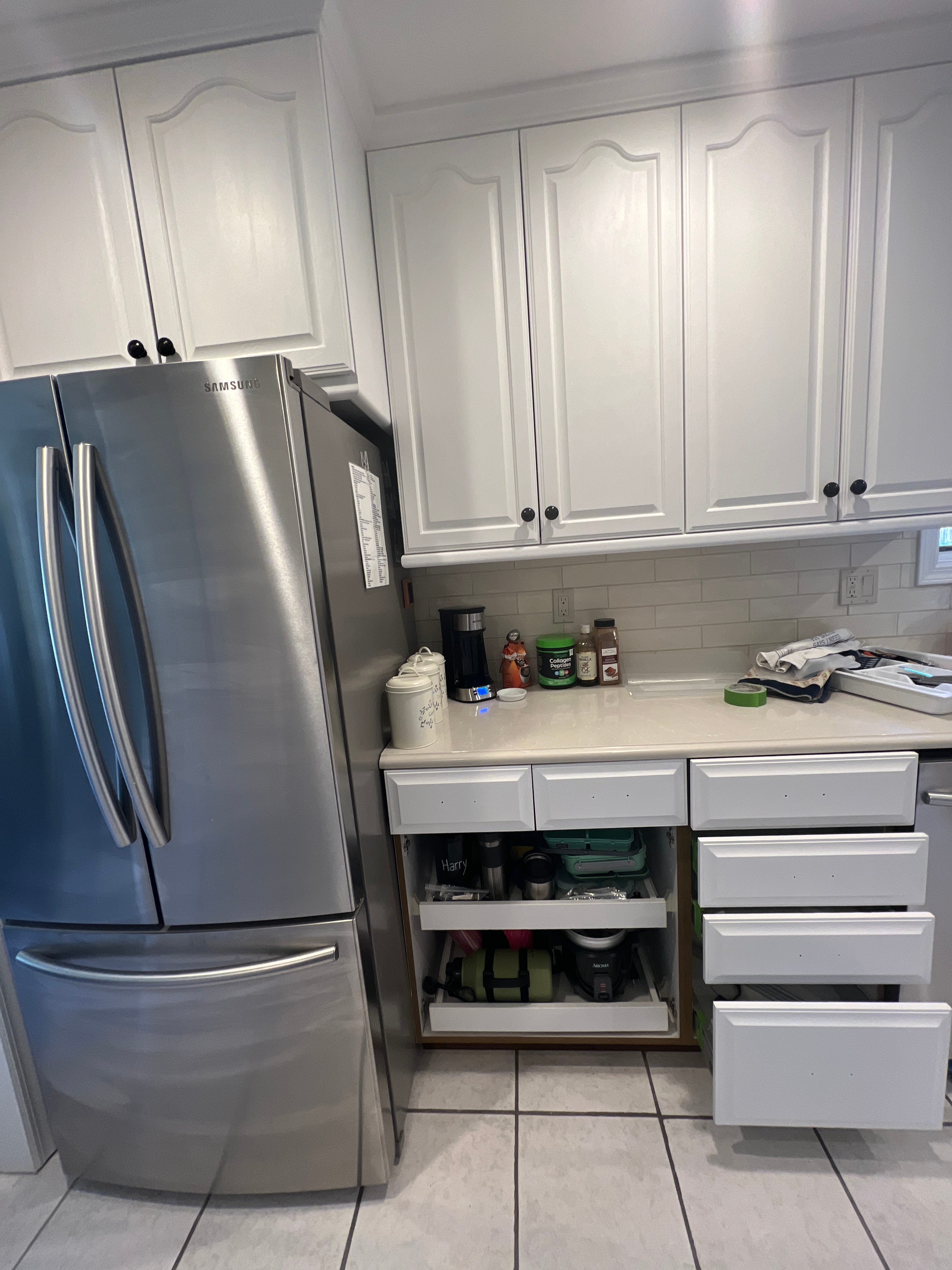 During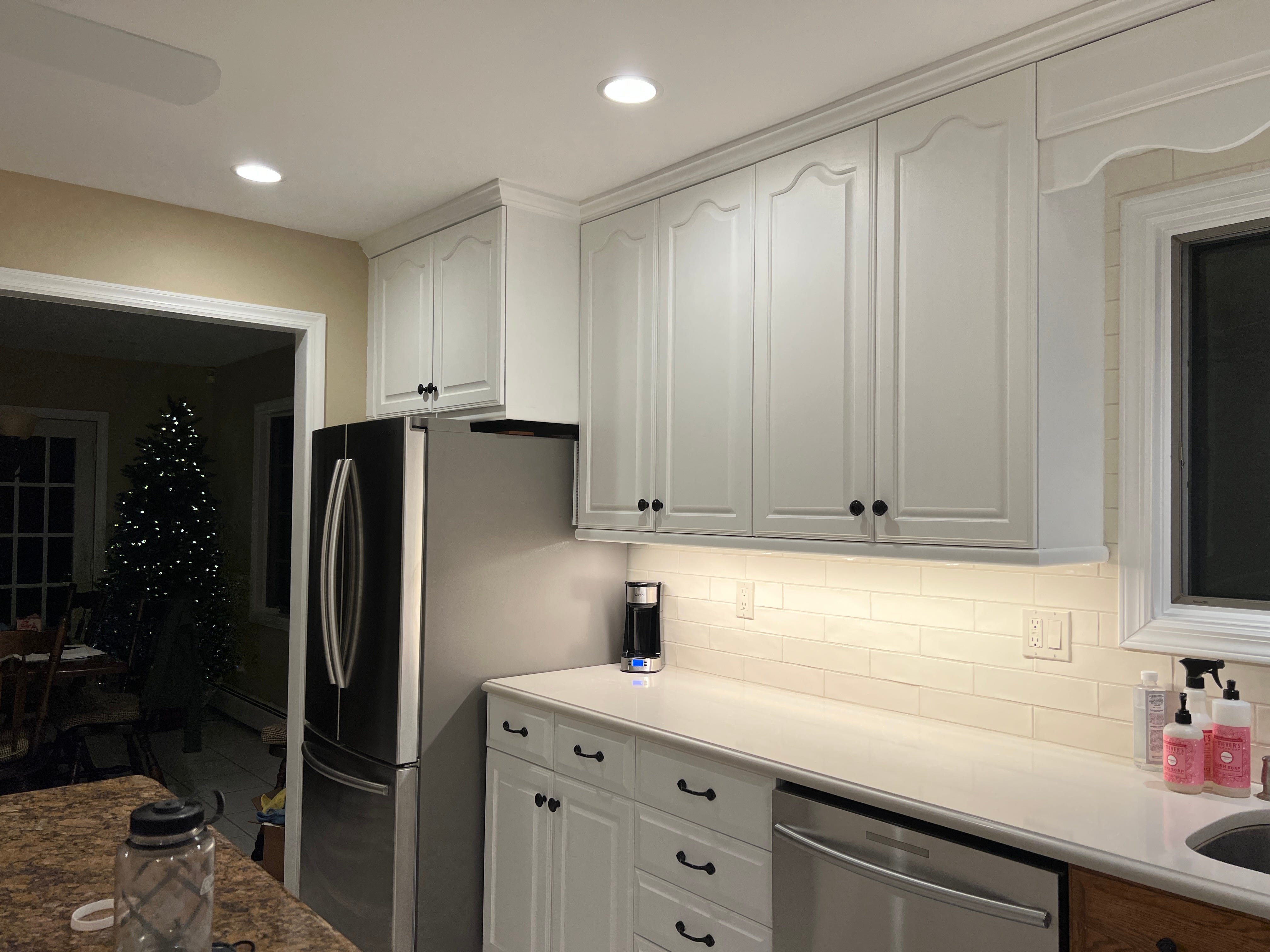 Section 1 complete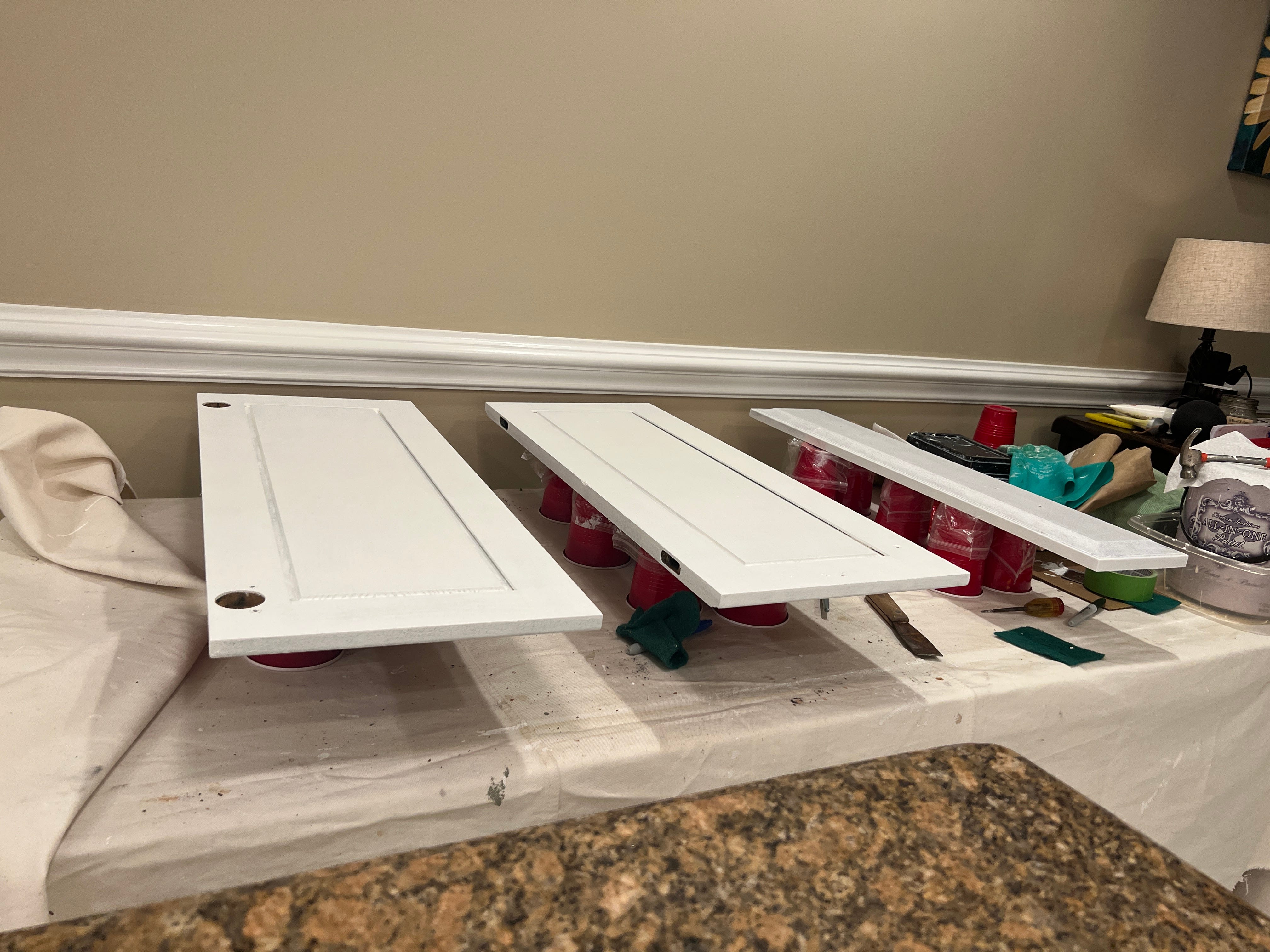 Doors off - I didn't have the fine motor to brush around the hinges - rolling worked well!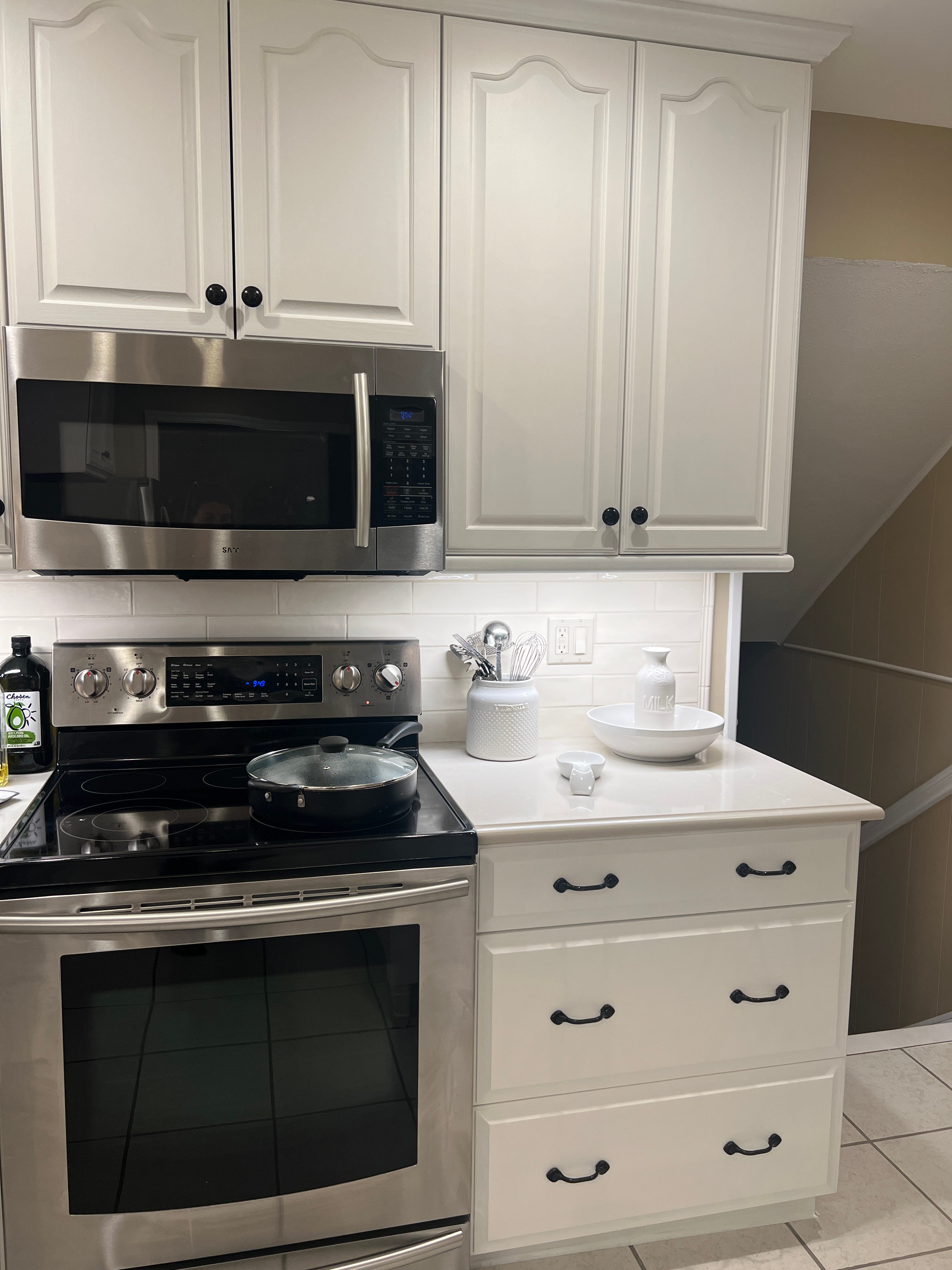 Section complete!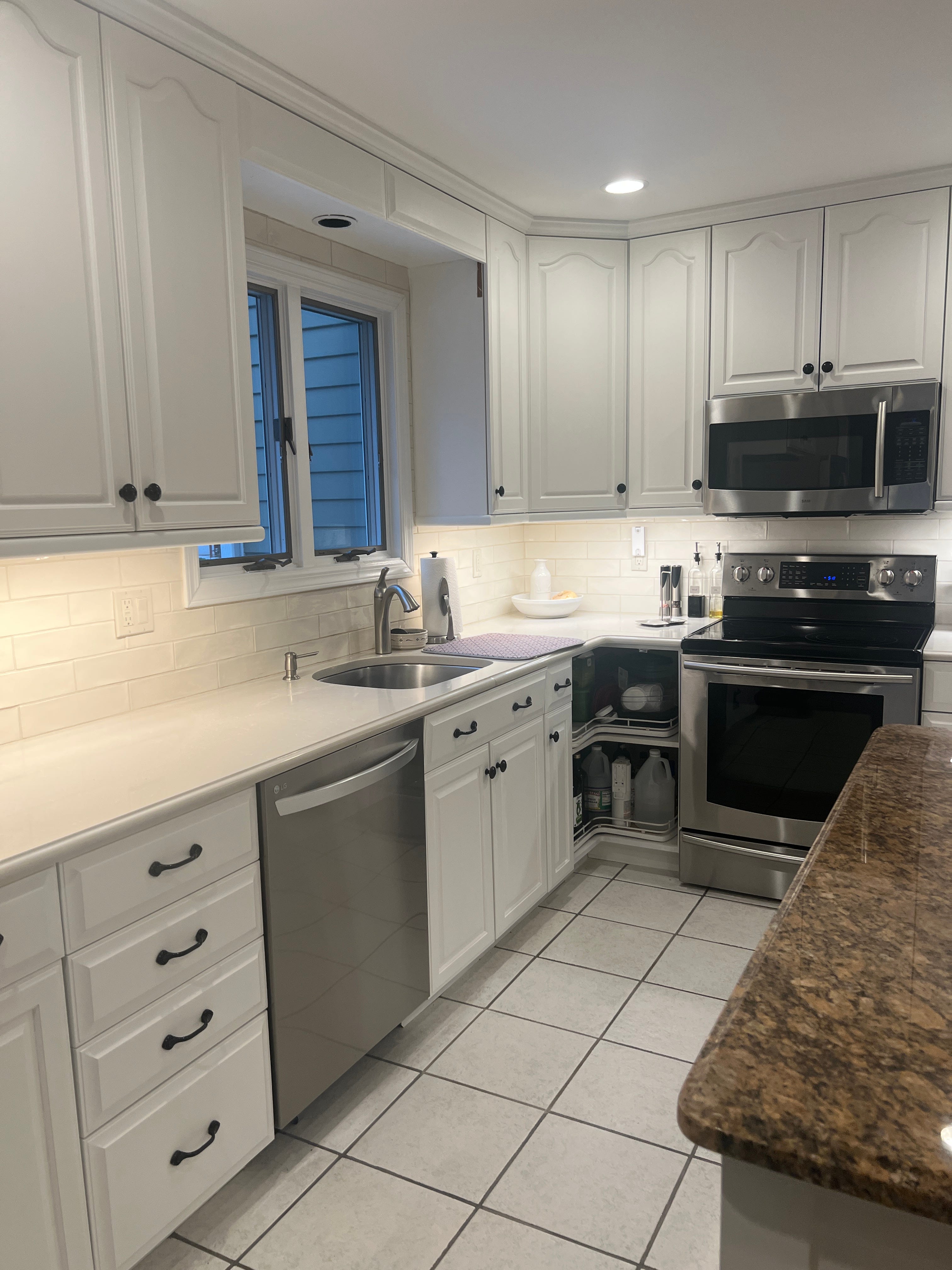 Removed scroll - almost done!
Techniques Used
Brush & Roll
Doors On
Doors Off
Materials Used
Detail Brushes, 4 pk Sizes 1-4, Syntec
1
Deglosser / Stain Syntec Brush, 2"
1