I've been wanting to refresh this piece since I got it. I am absolutely in love with Polo, I can't wait to paint more. It's deep, rich and the perfect navy!

2 coats with the brush and dry roller technique. Once dry there was a couple spots to touch up but this project took a total of 3 hours from beginning to end.

Love your products, my cabinets and fireplace are next in line????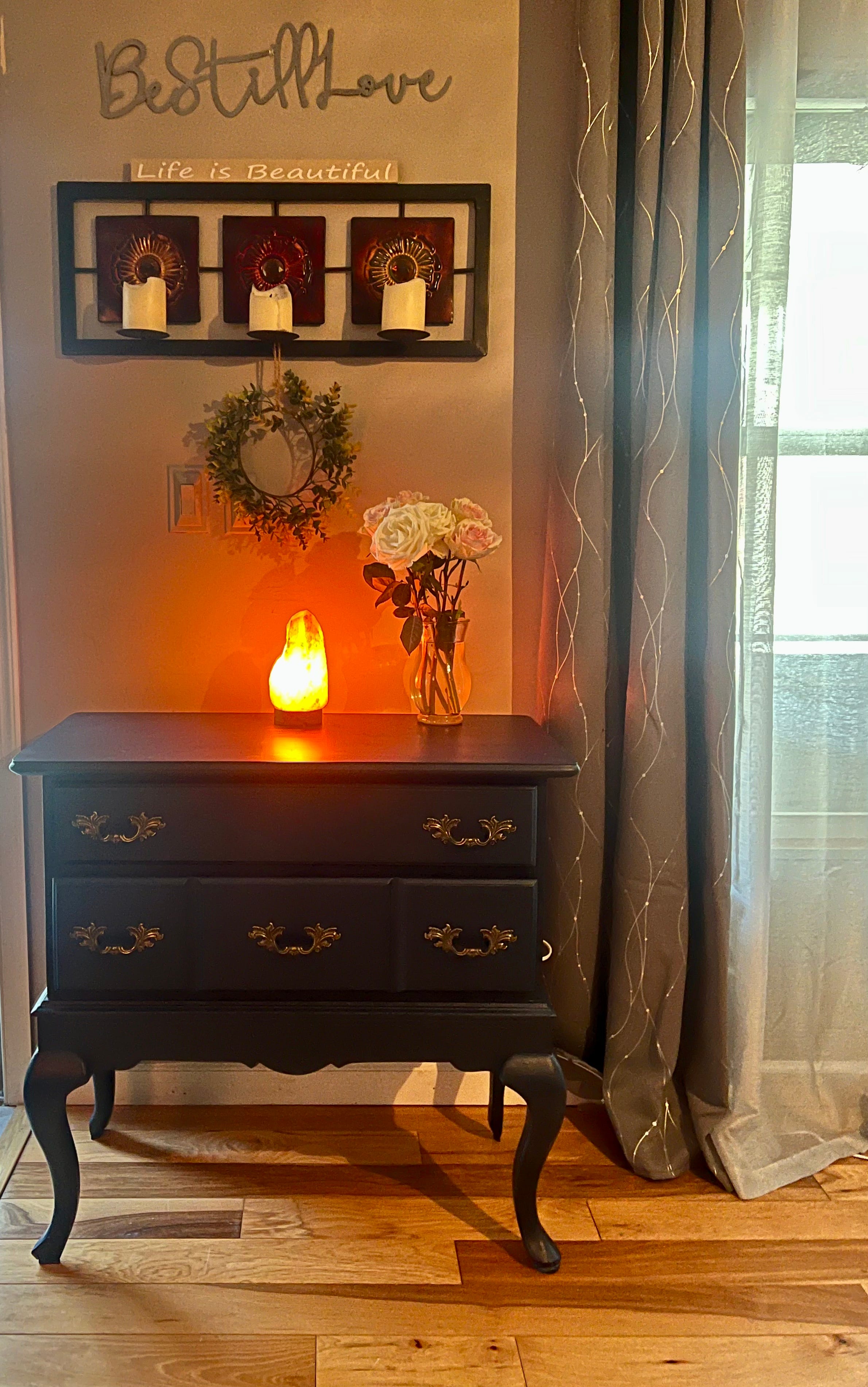 Polo painted cabinet
Techniques Used
Brush & Roll
Materials Used
Polo (Dark Navy), Heirloom Traditions All-In-One Paint
1
MEDIUM SYNTEC Fiber Oval, Tapered Brush
1
Foam Roller (open cell foam), Heirloom Traditions All-In-One Paint, 2pk
1