This was a door I did for a lady in my neighborhood. It was badly sun bleached and wearing out. I did the Tobacco Gel Stain. I used a chip brush and wiped back with a rag then the third coat I left on more. It looks stunning with her white brick home.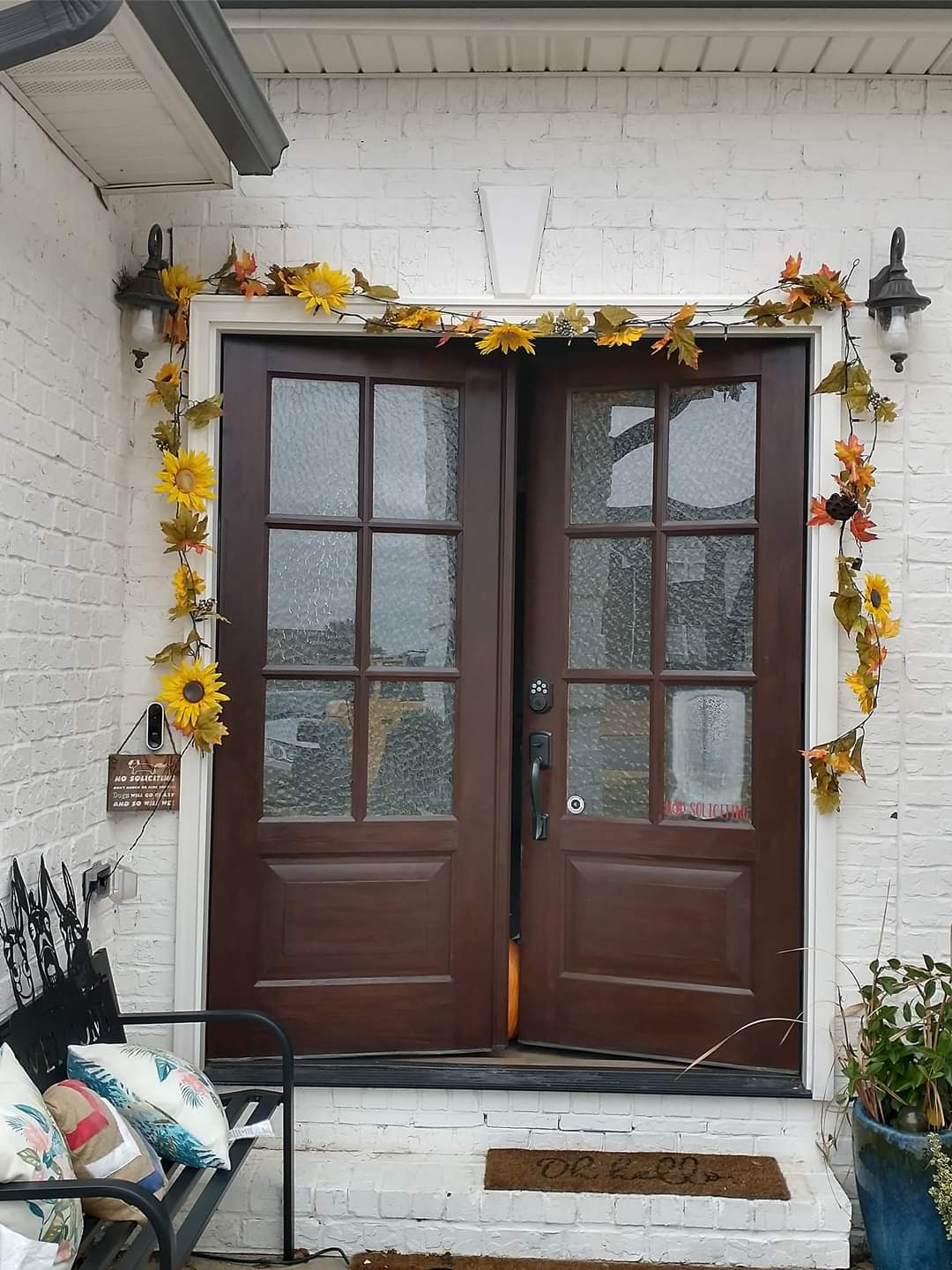 Final with door still propped open by a pumpkin to keep the pups from going out.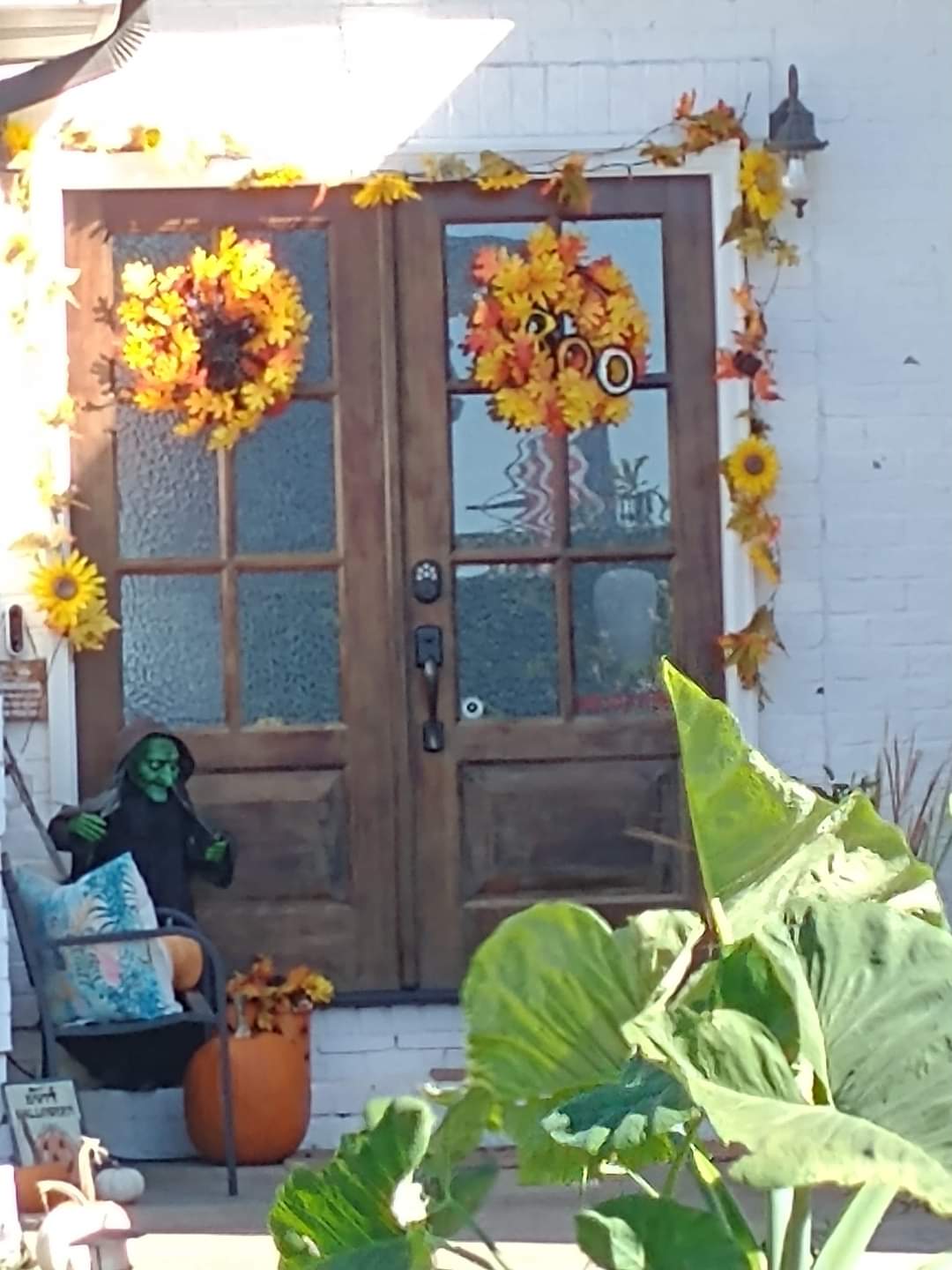 Before. It had water stains and sun damage.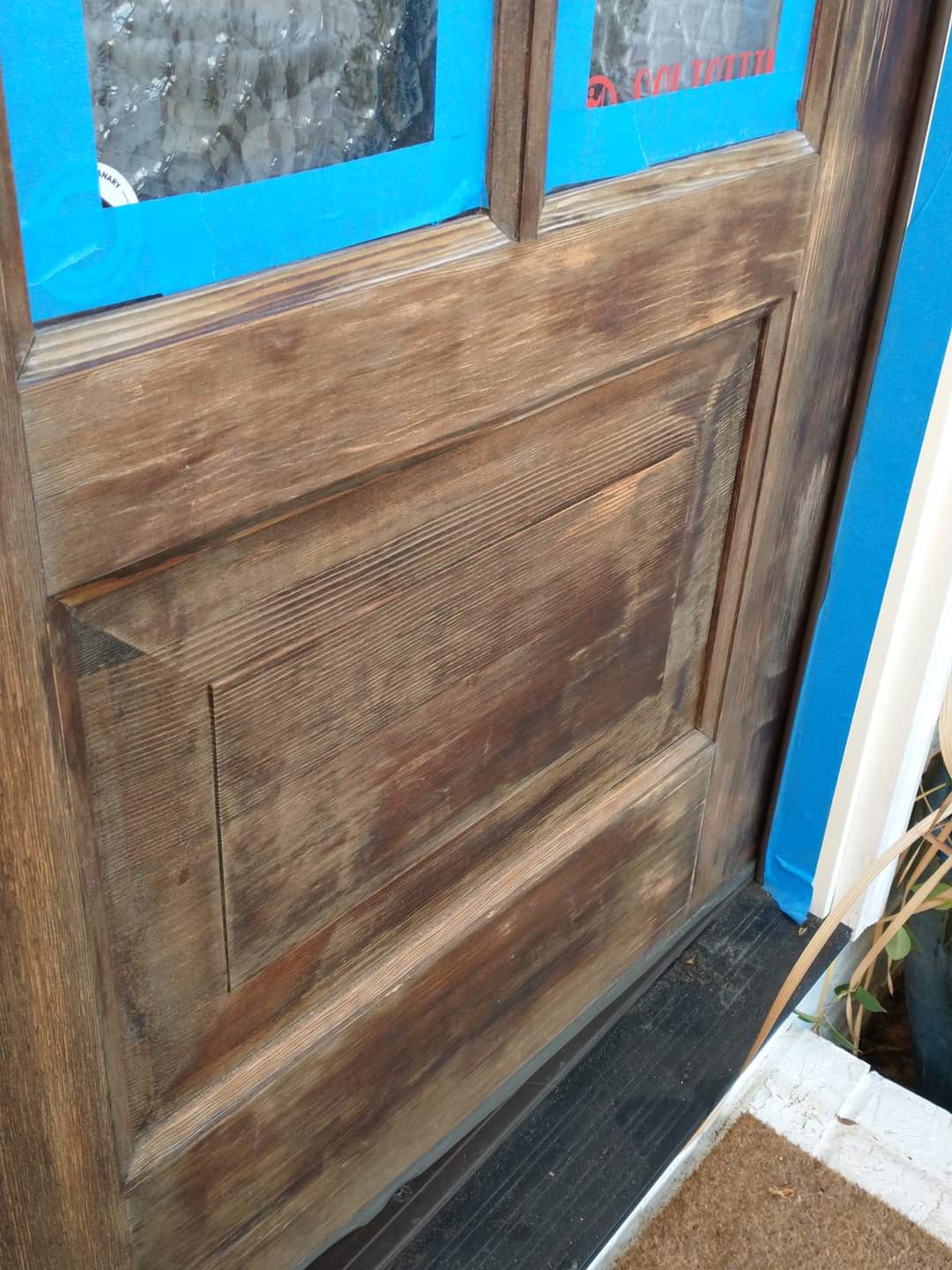 Close up after taping the window.
Materials Used
Deglosser / Stain Syntec Brush, 2"
1
Tobacco ALL-IN-ONE Stain for wood, leather and painted surfaces
1