First commissioned client!
This king bedroom suite was my first commissioned client and she is in LOVE.
This is colosseum with weathered wood antique gel. I applied the gel in swipes using the brush then used the true applicator to spread and blend. Then I went back with a baby wipe to remove any I thought was too much. In the details I used a smaller brush to apply into the grooves and wiped back excess with the true applicator. On the dresser hutch I removed the shell and changed the light fixture. The tops are weathervane with black antique gel applied the same as the weathered wood on the colosseum. And the hardware was cleaned and painted weathervane.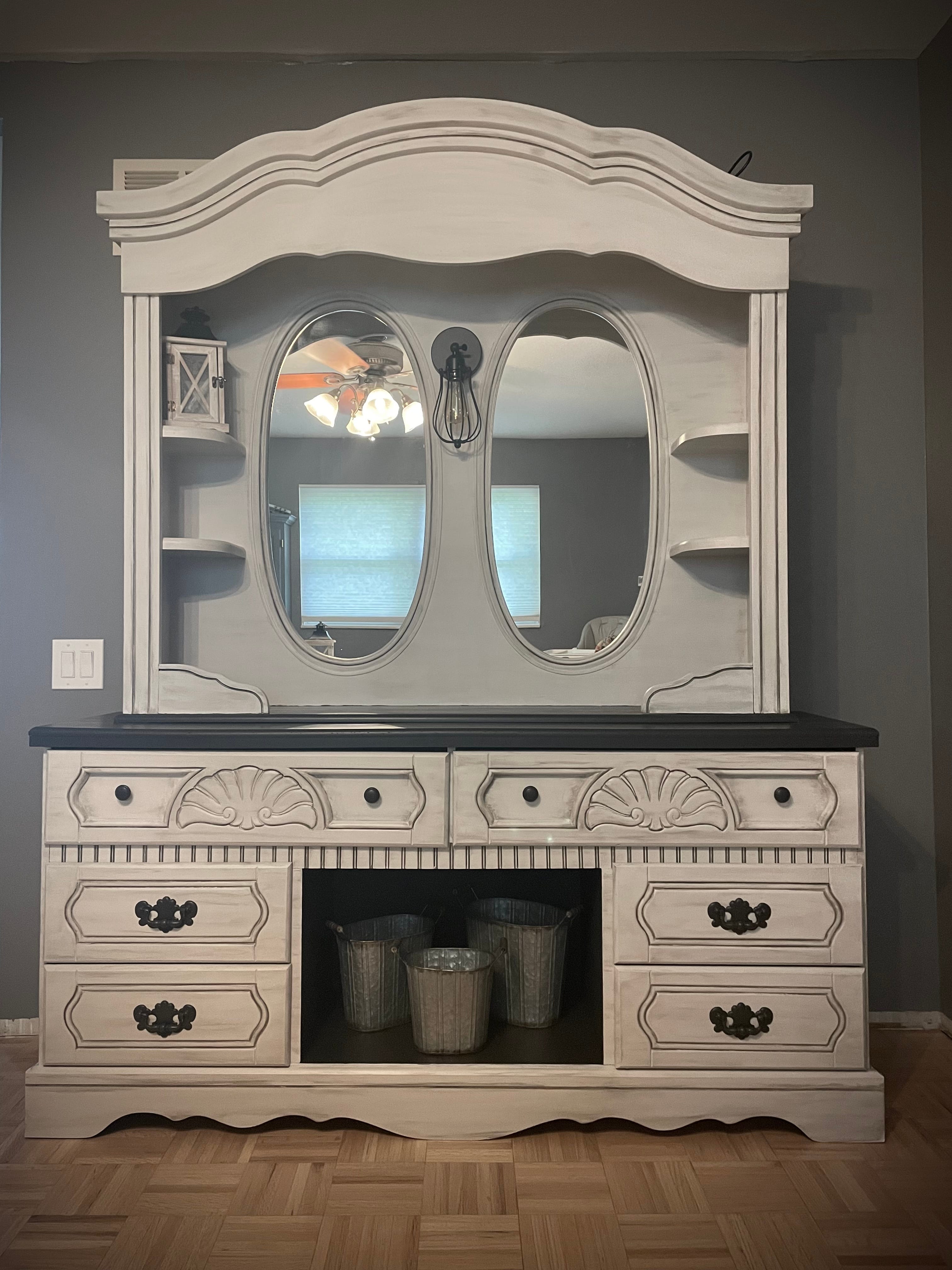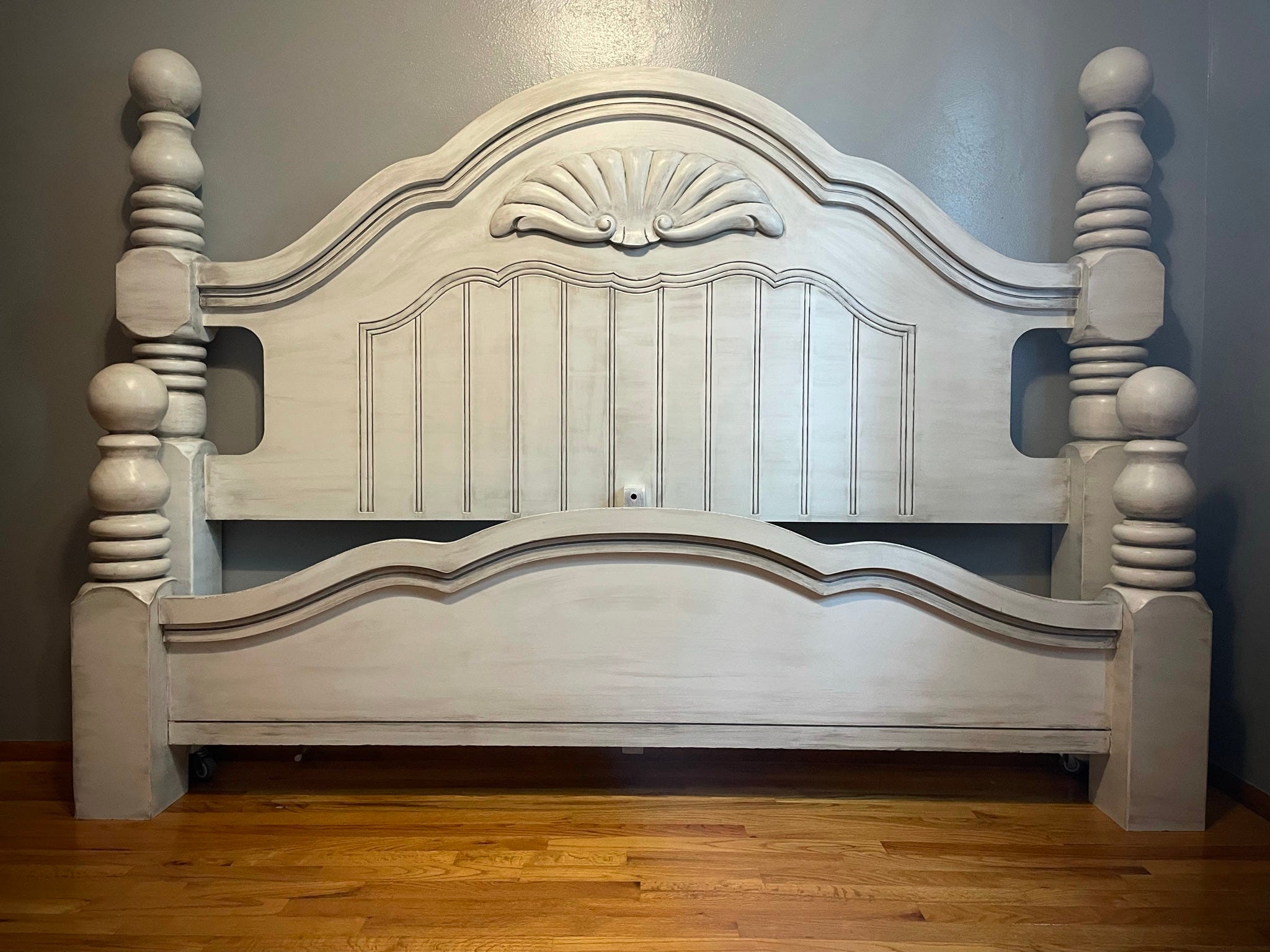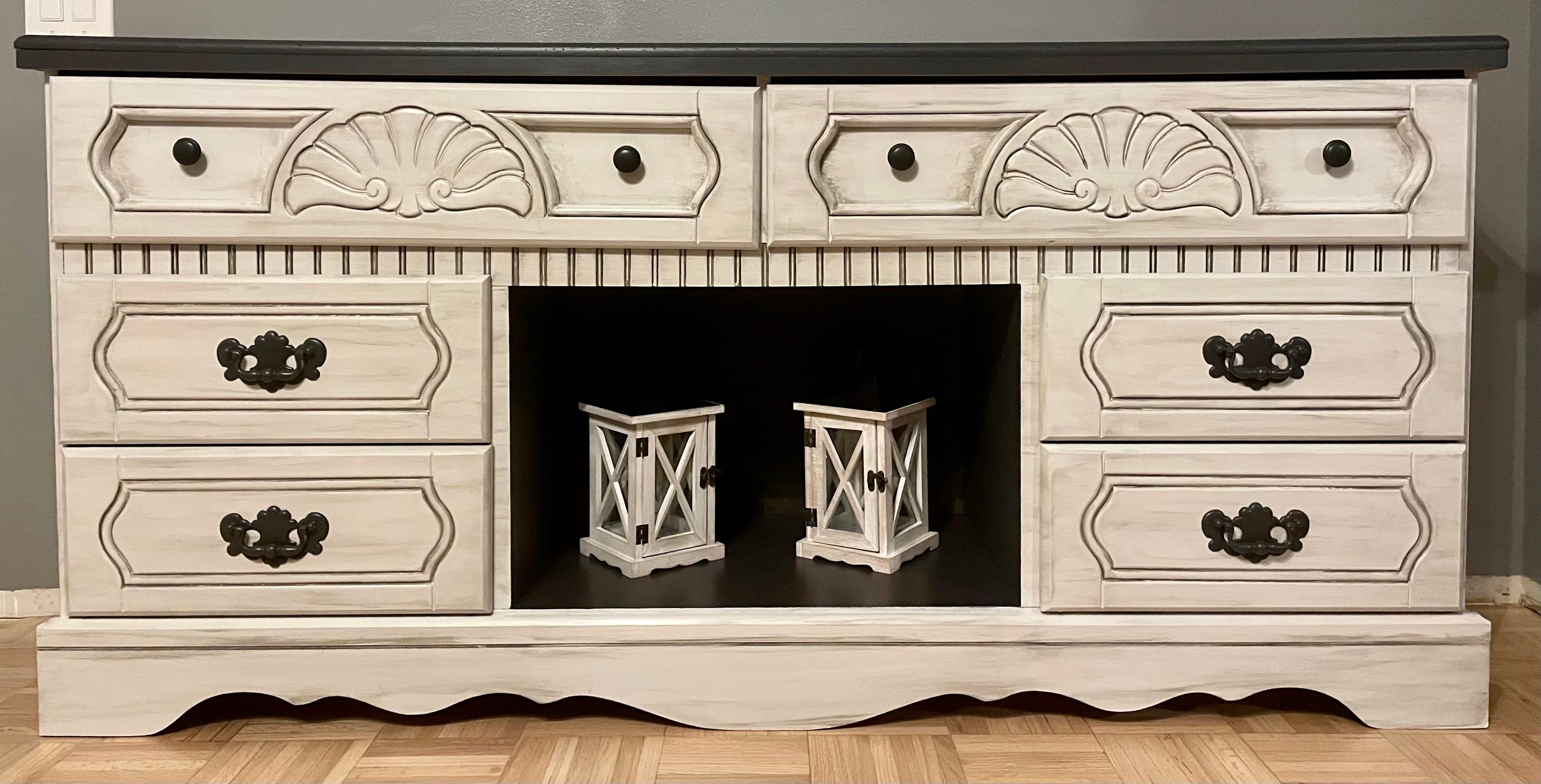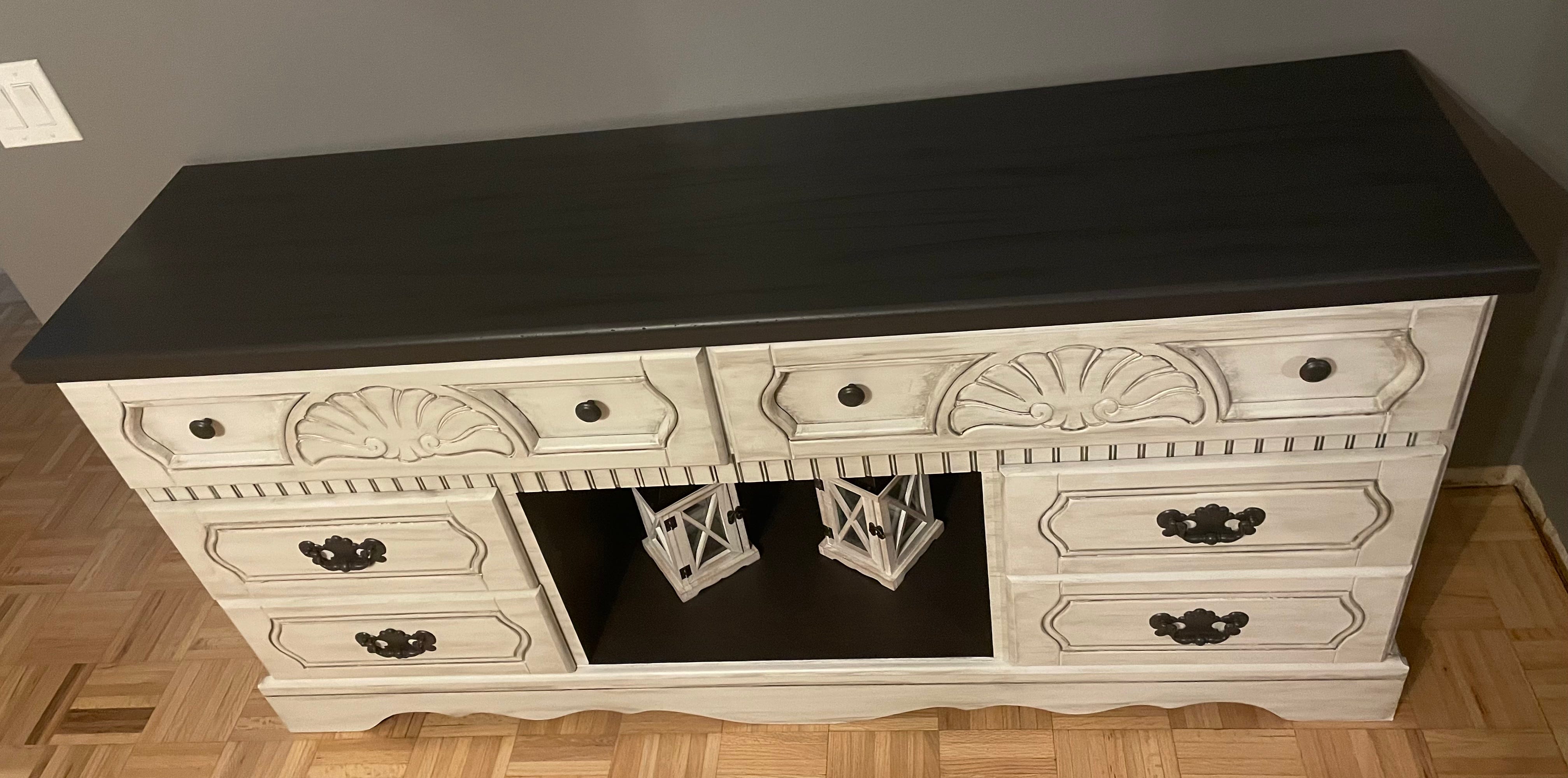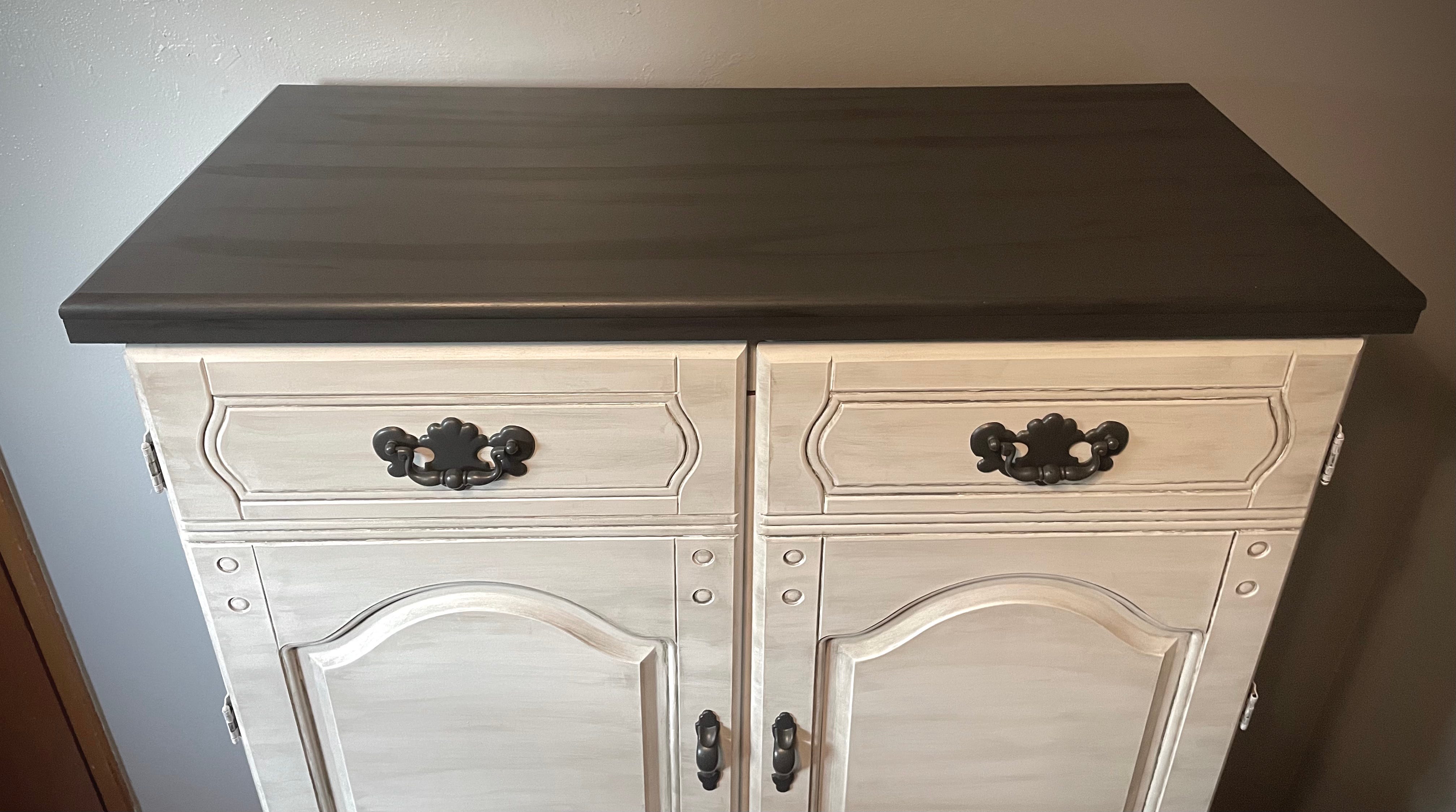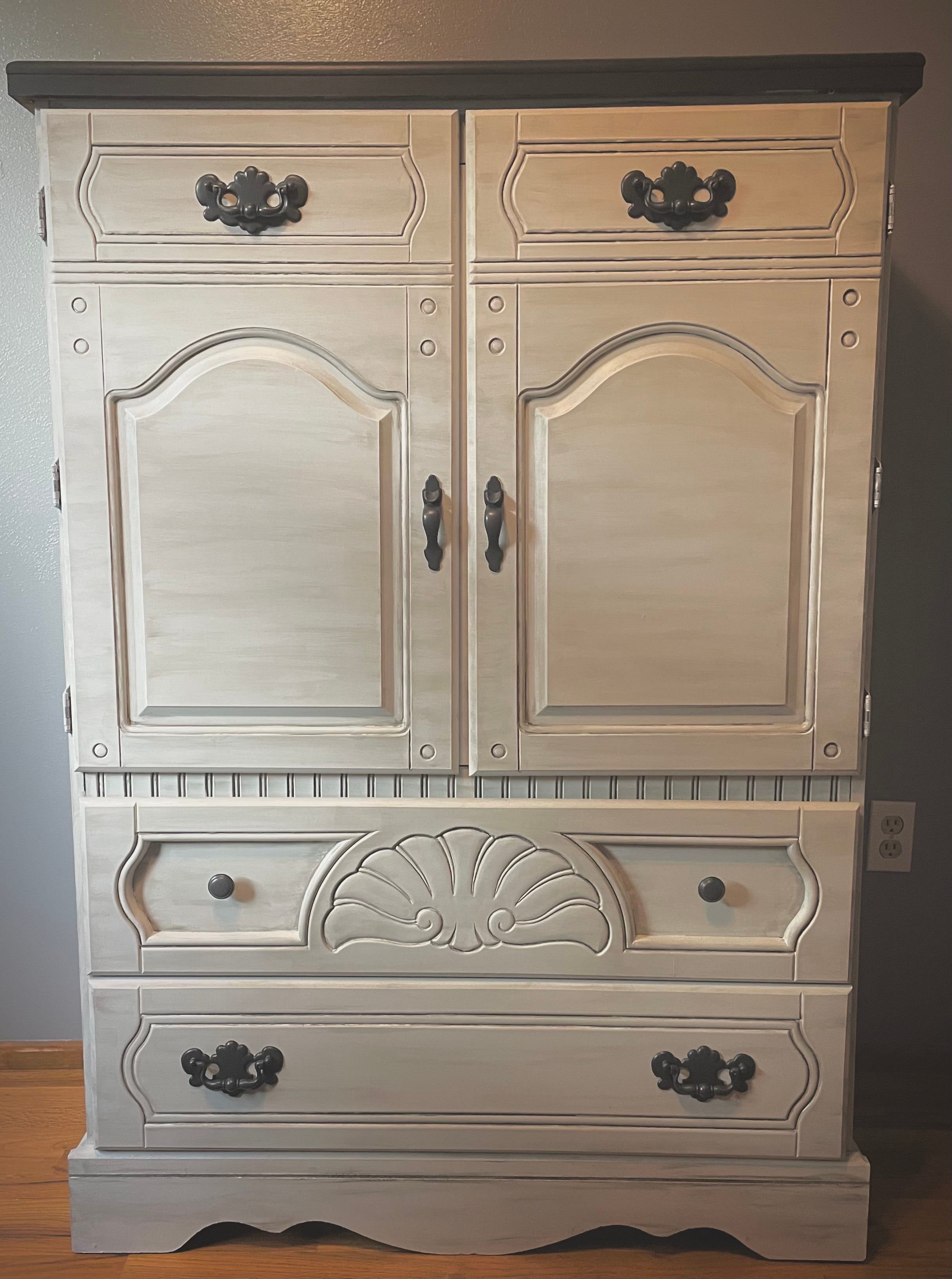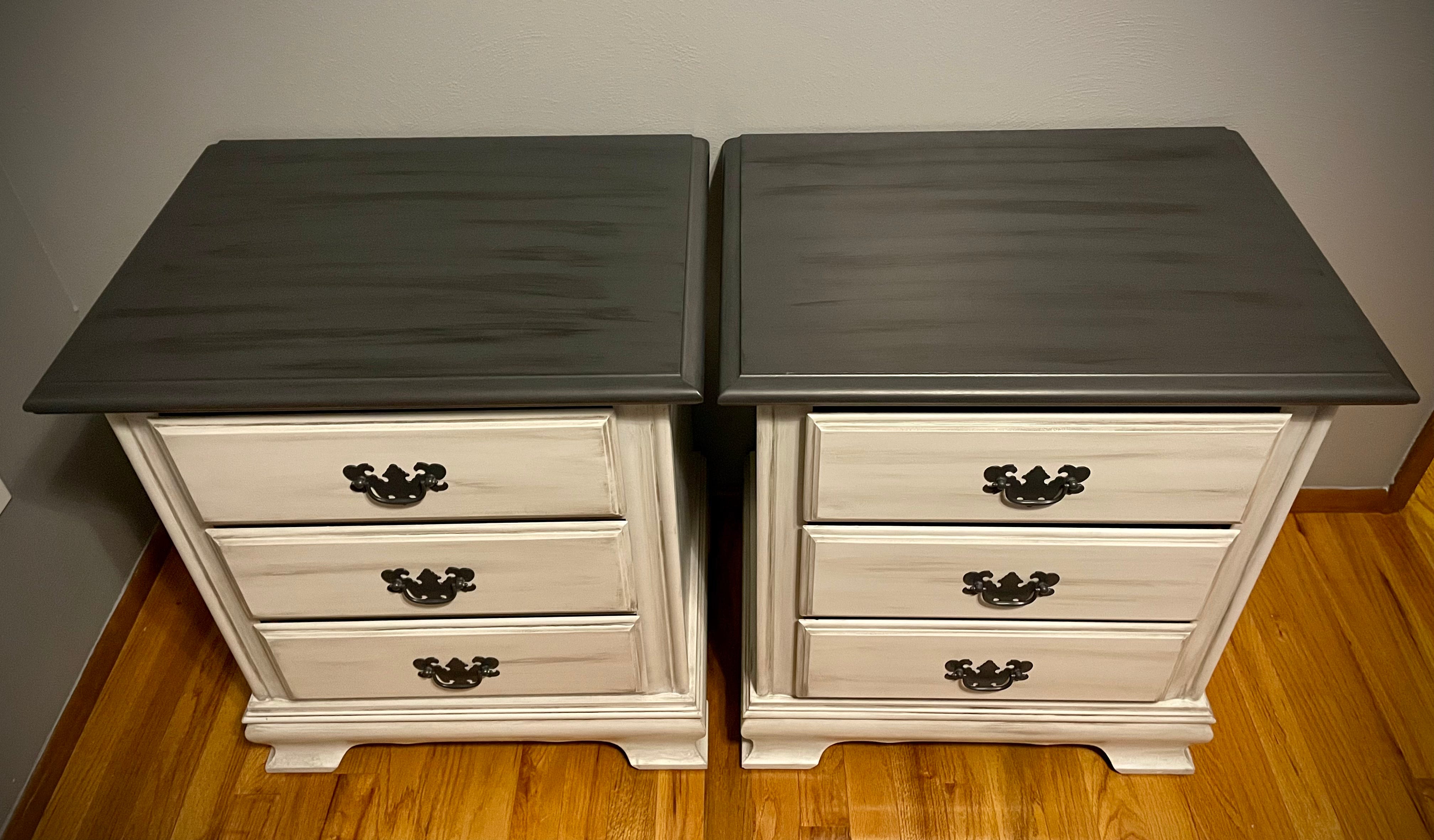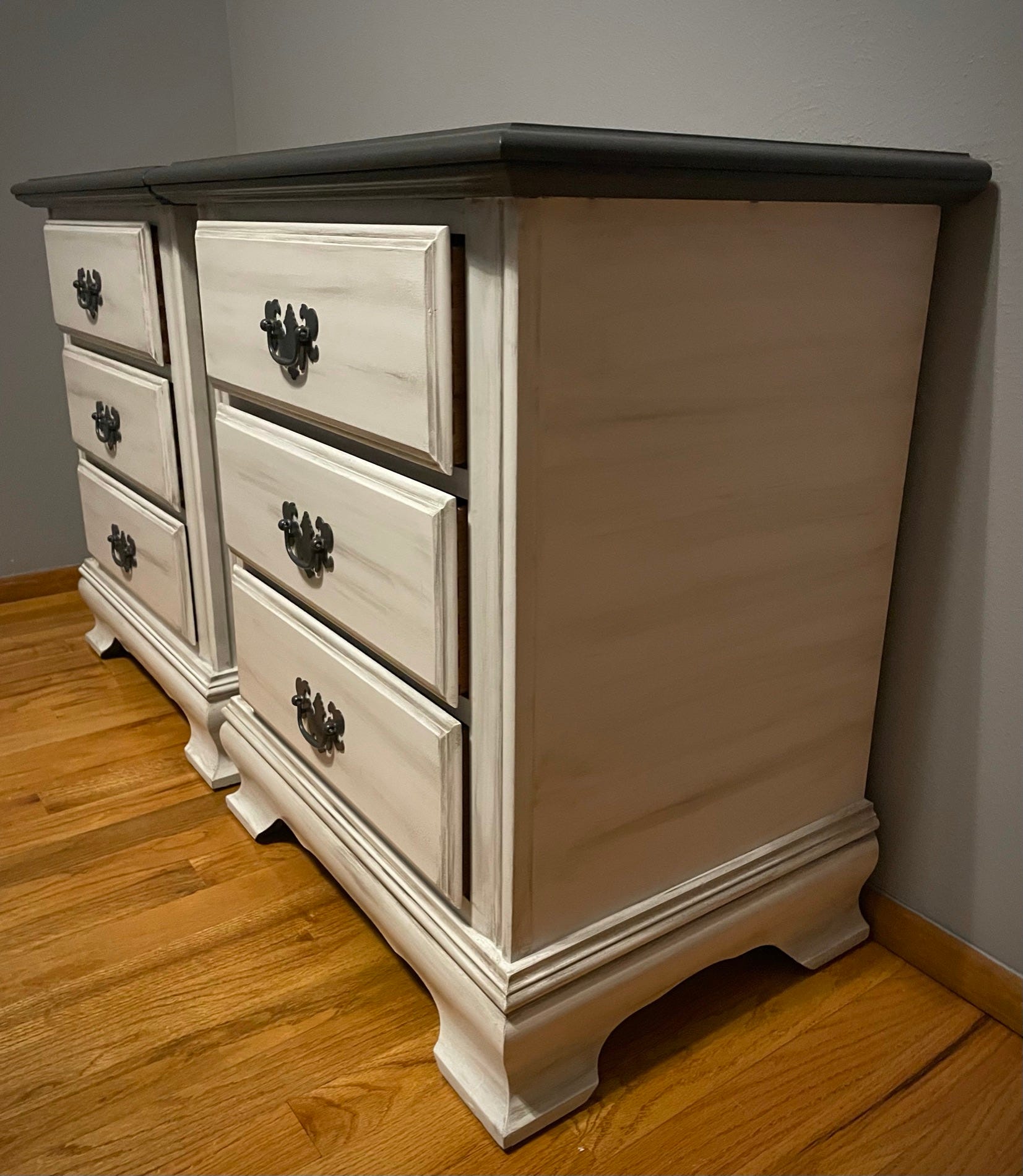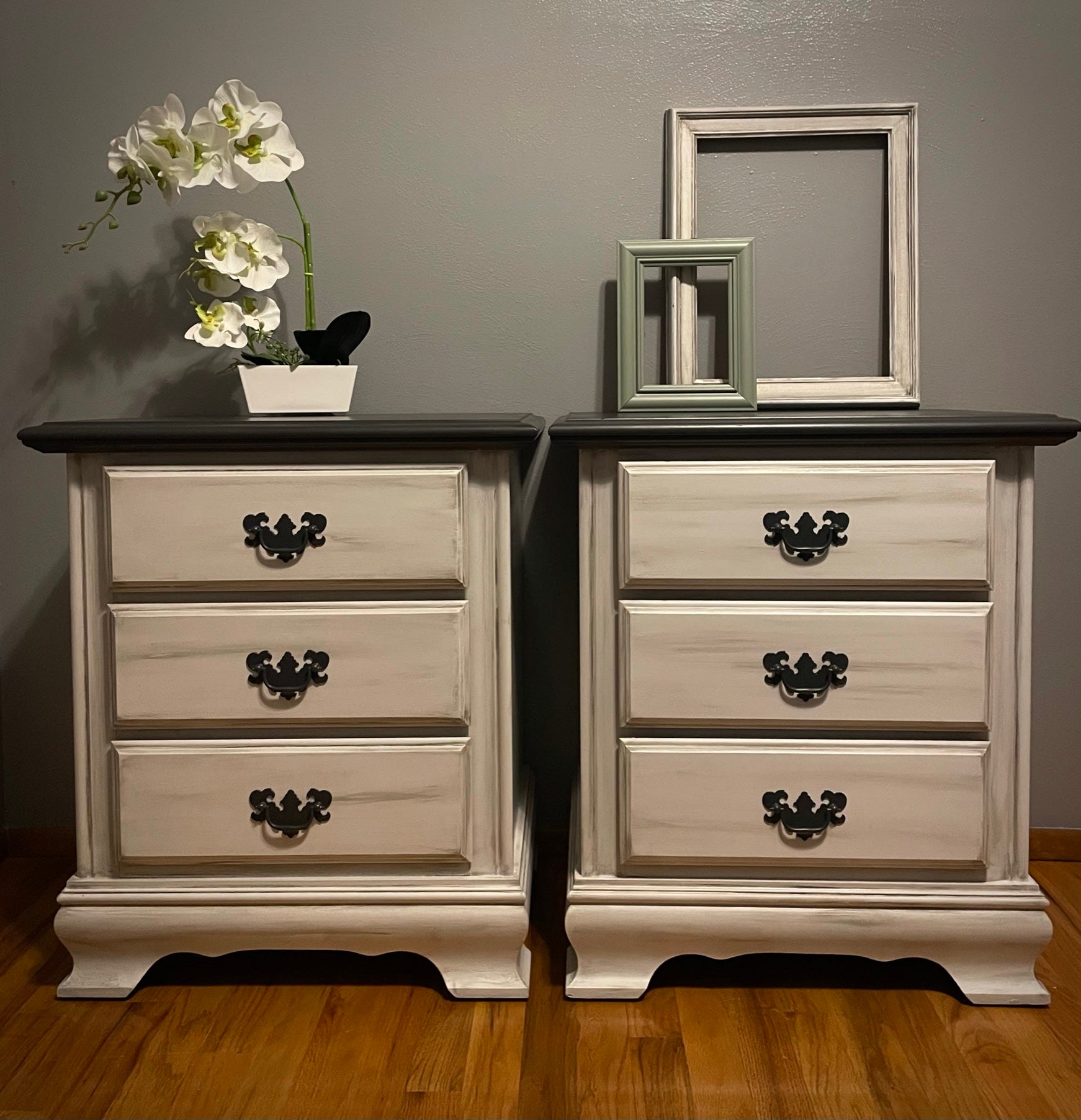 Techniques Used
Brush & Roll
Antiqued
Brush & Remove
Materials Used
Colosseum (gray white), Heirloom Traditions All-In-One Paint
3
Weathervane (charcoal), Heirloom Traditions All-In-One Paint
1
Weathered Wood Antiquing Gel (Greige), Heirloom Traditions All-In-One Paint
1
Oil Rubbed Black Antiquing Gel (Black), Heirloom Traditions All-In-One Paint
1
Tool Trio, Heirloom Traditions ALL-IN-ONE Paint
1