Bookcases from too dark to bright!
We bought these three used Ethan Allen bookcases. The wood was pretty scratched up. But I liked their lines, so I decided to paint them. Now they are really lovely in the room and actually most of the day they are very close to the wall color. It was just so easy to do. Can't wait to start my next project.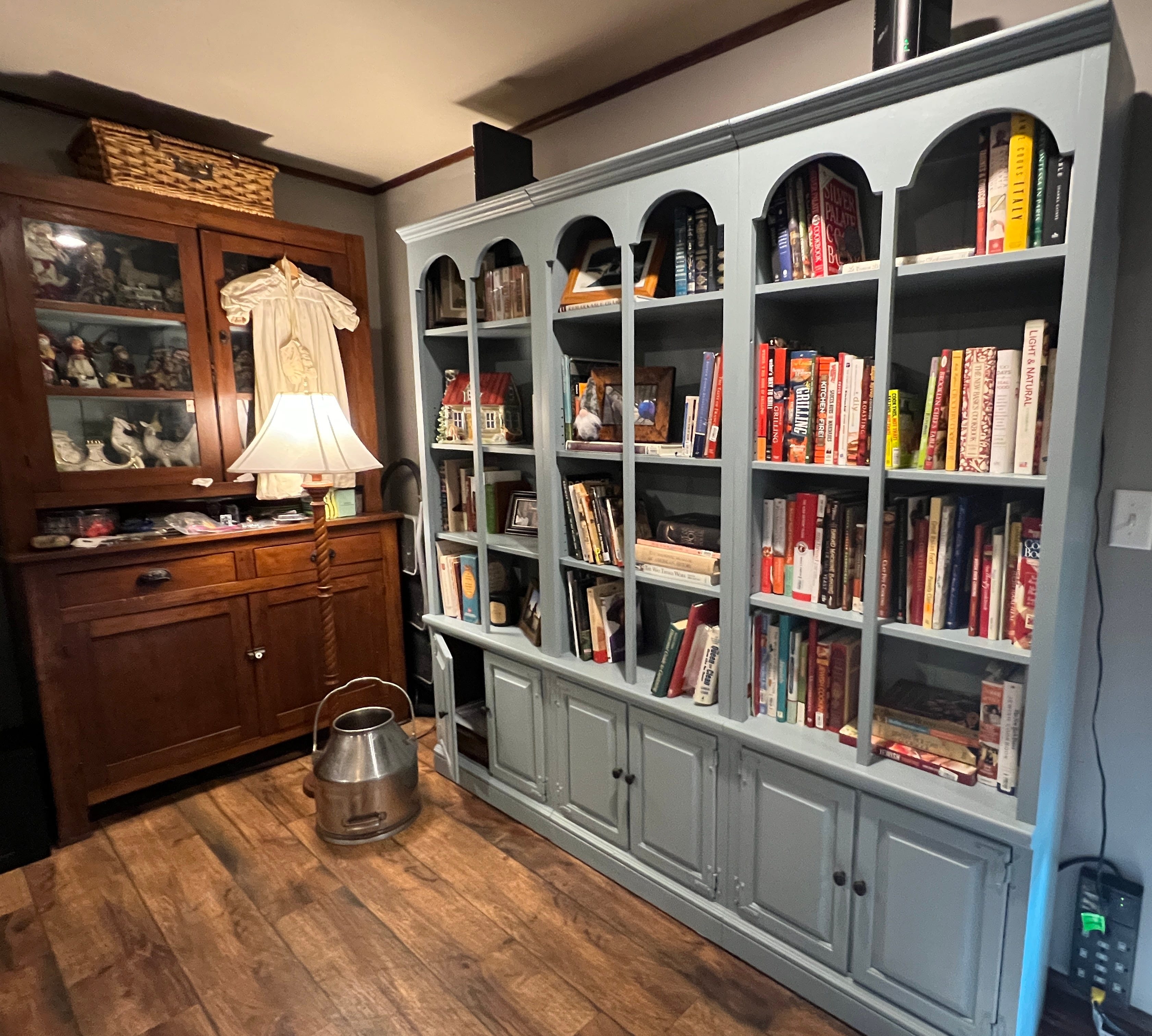 Completed bookcases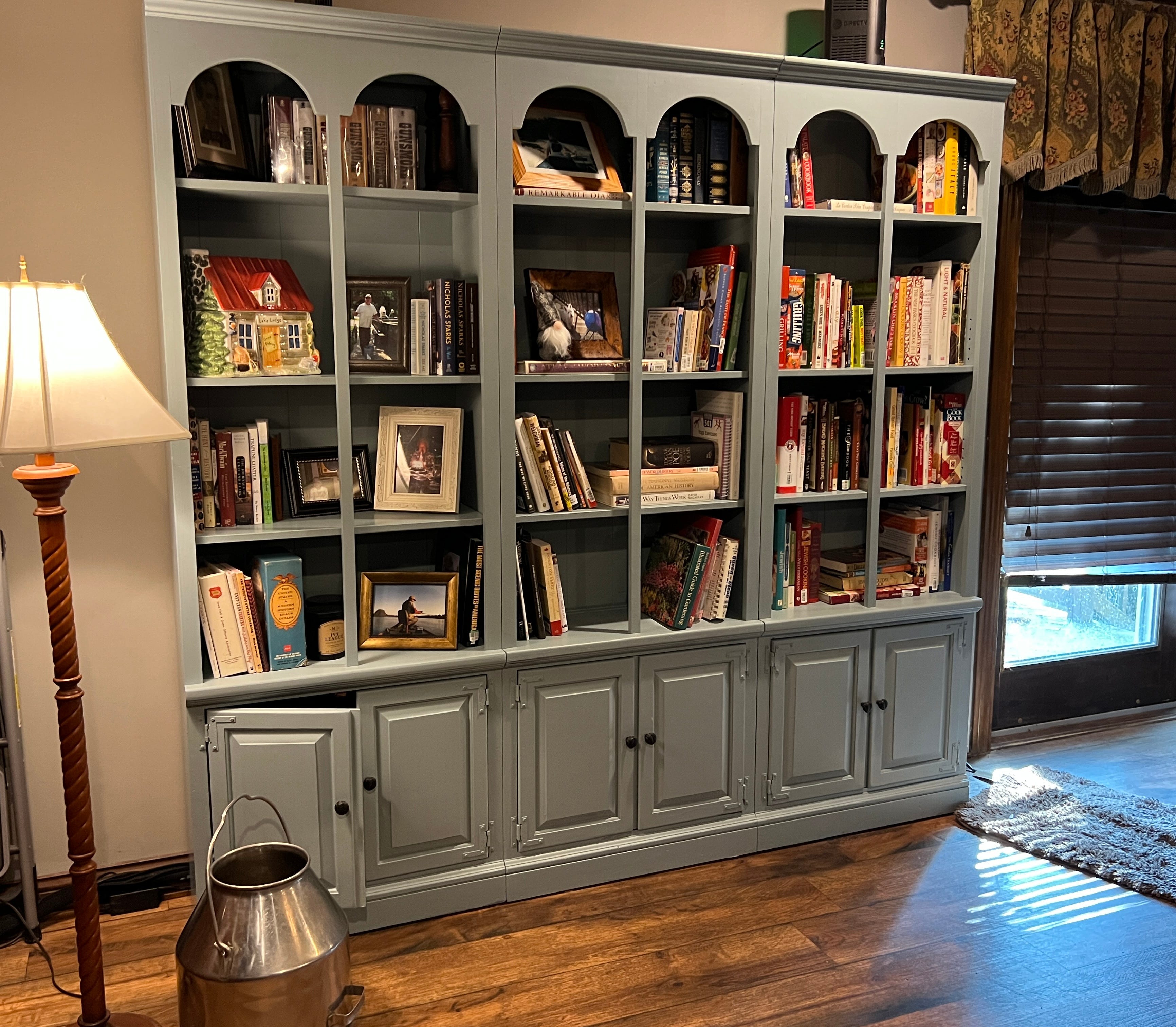 Another view of the completed bookcases, notice I changed the cabinet knobs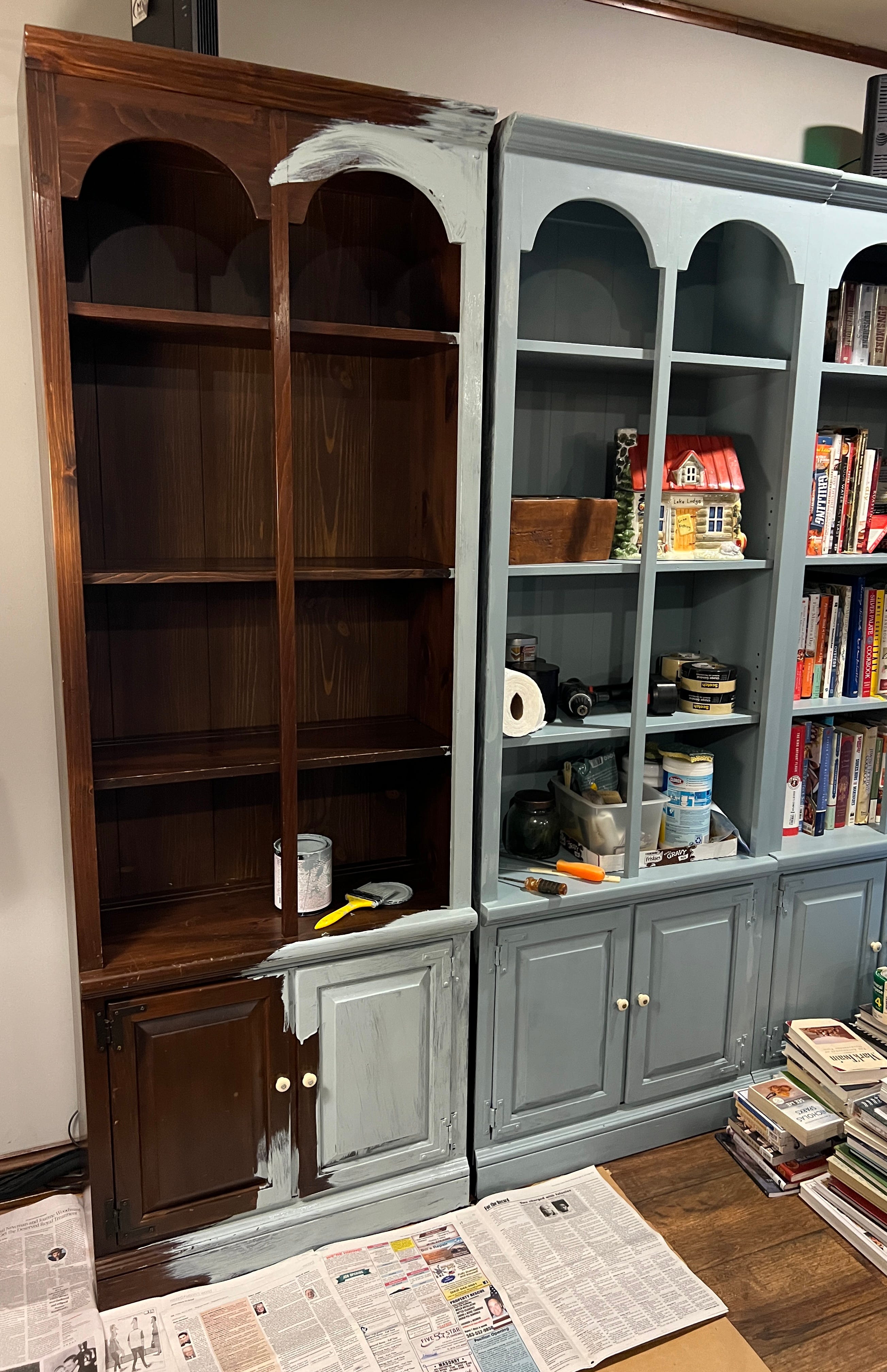 Painting last cabinet
When the bookcases first arrived at our home. They were display cases in a antique store.
Techniques Used
Brush & Roll
Materials Used
Irish Garden (blue green), Heirloom Traditions All-In-One Paint
2
Deglosser / Stain Syntec Brush, 2"
1
Paint Ease, Brush Holder, Ferrule Protector
11
Deglosser / Degreaser ( Surface Prep ), Heirloom Traditions All-In-One Paint
11
MEDIUM SYNTEC Fiber Oval, Tapered Brush
11