Makeover a fireplace effortlessly!
Transformed my daughter's drab red brick fireplace into a light and bright fireplace that is no longer the elephant in the room. It is softer and more inline with the Farmhouse trend. I used 3 different colors of All-In-One paint, a dollar store sponge mop head. I poured 3 different colors of paint into a tray, swirled them like making a marble cake, dipped the sponge mophead into the paint, then lightly sponged each brick. My daughter still wanted to have the red brick showing through and didn't want a painted look so I did not apply the paint with a brush, only the sponge mophead. Took maybe 2 hours and was extremely easy to do.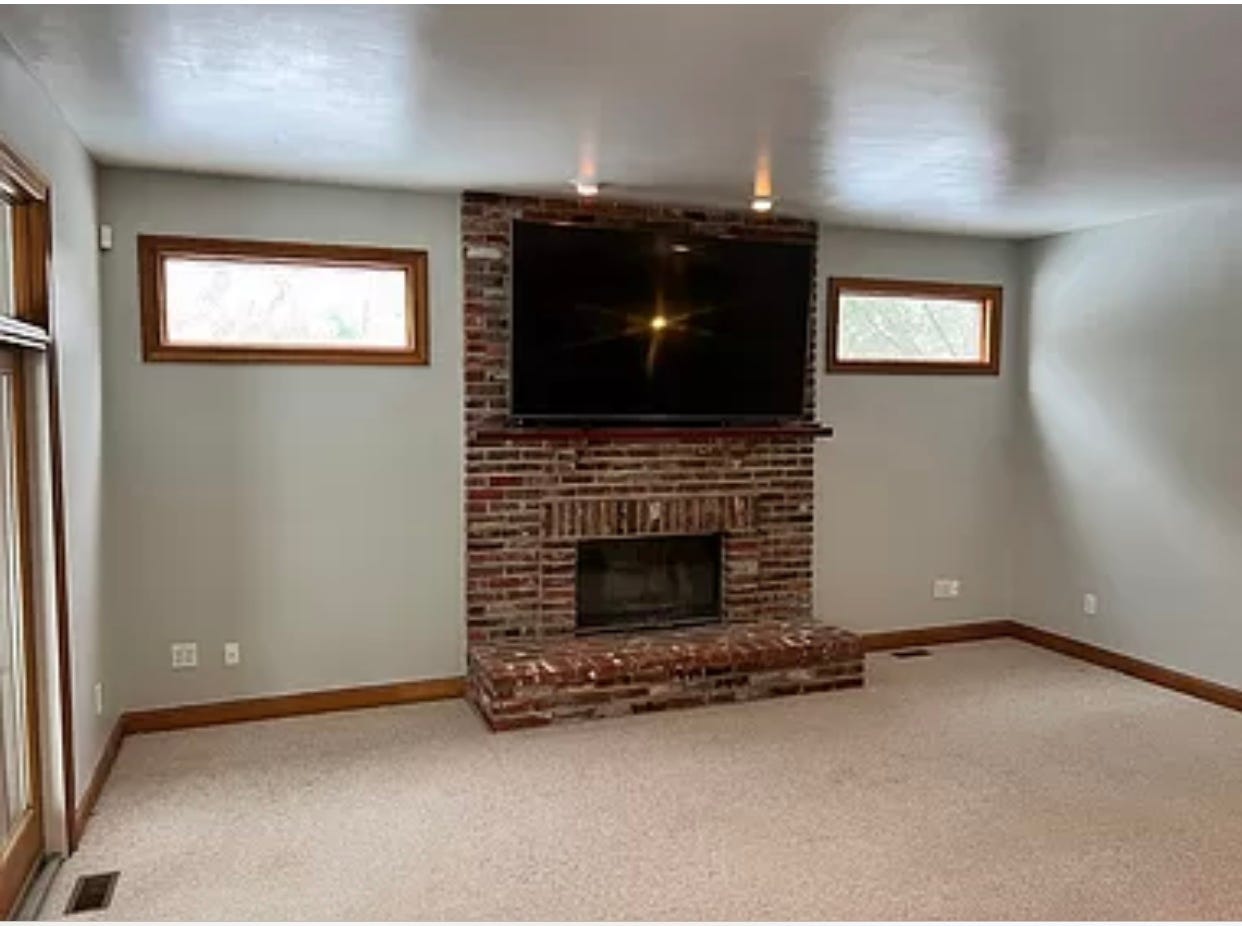 Old dark red brick eyesore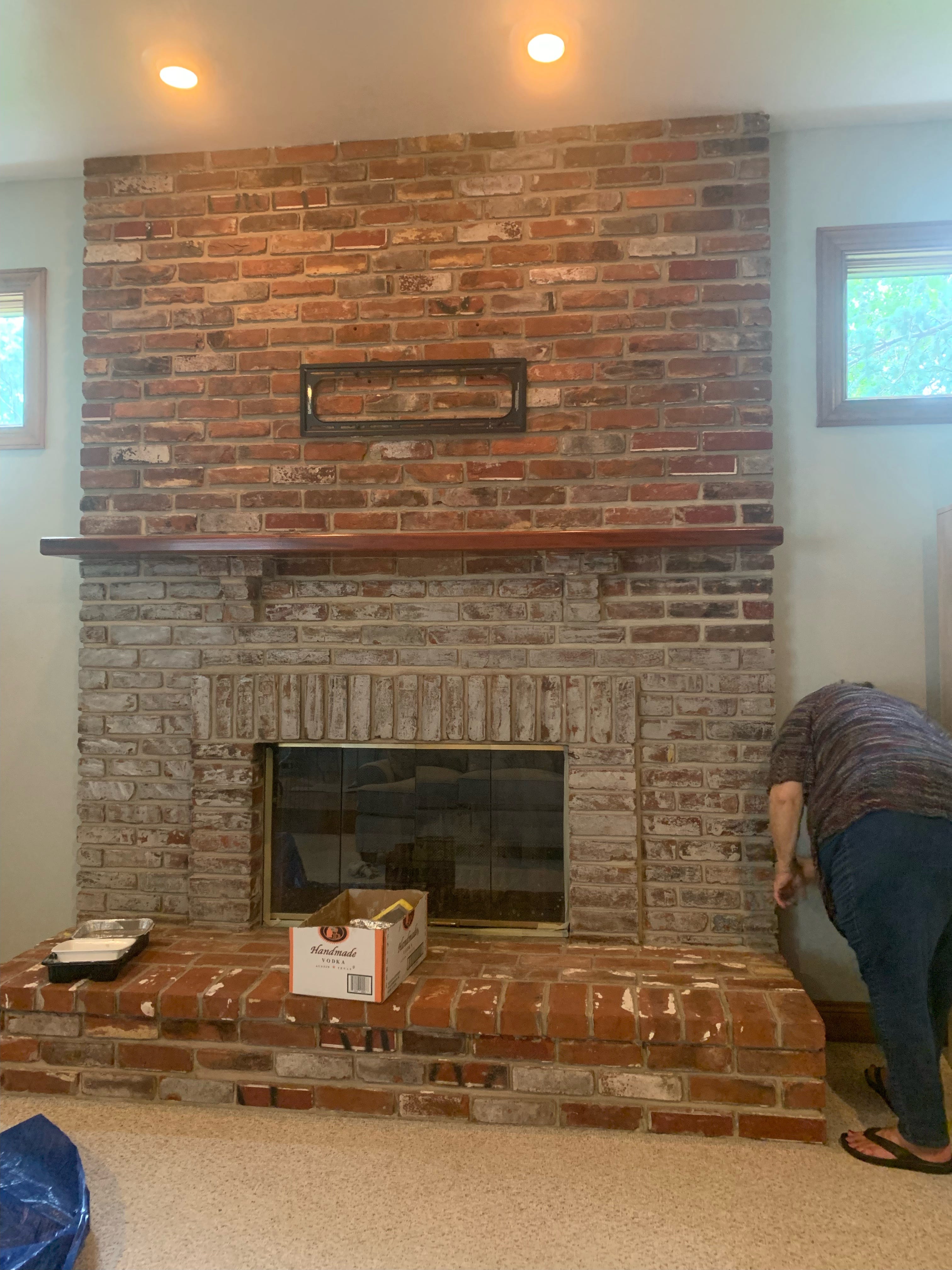 Sponge painted just center part of fireplace
Project done!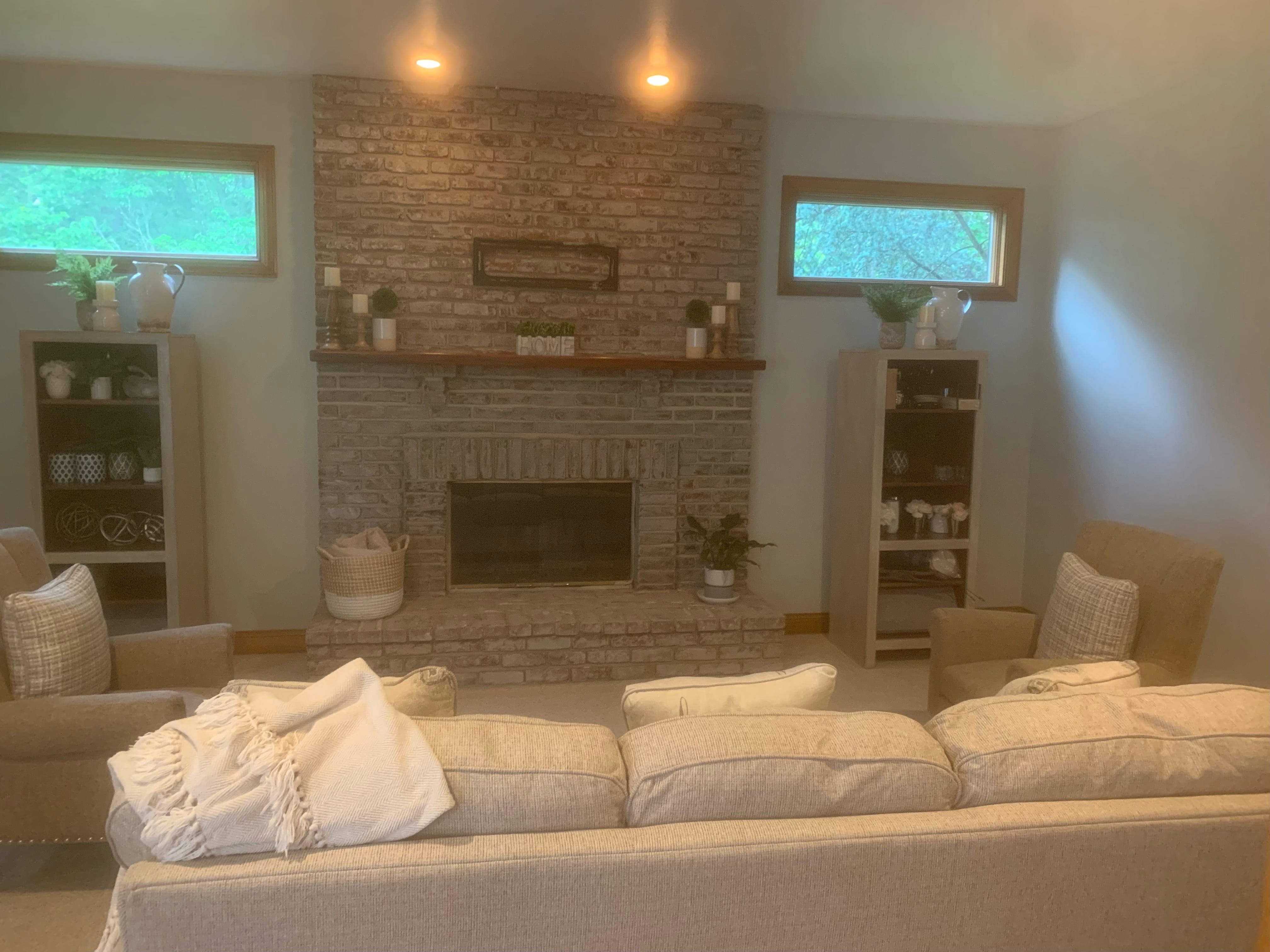 Fireplace styled with furniture back into place
Techniques Used
Colors Mixed
Materials Used
Cobblestone (gray), Heirloom Traditions All-In-One Paint
1
Oyster (taupe), Heirloom Traditions All-In-One Paint
1
Stonehenge (mid-tone greige), Heirloom Traditions All-In-One Paint
1