Mop Head Brick Technique Over Real Brick
My brick fireplace was painted when we purchased our house. I've tried re-painting it many, many times with various colors, but I never felt it looked good. The before photo is from Christmas years ago because I've avoided snapping pics of the ugliness.
I tried the mop head faux brick technique over the real brick and I'm finally satisfied with the results. I also painted the mantle and hearth with Truffle.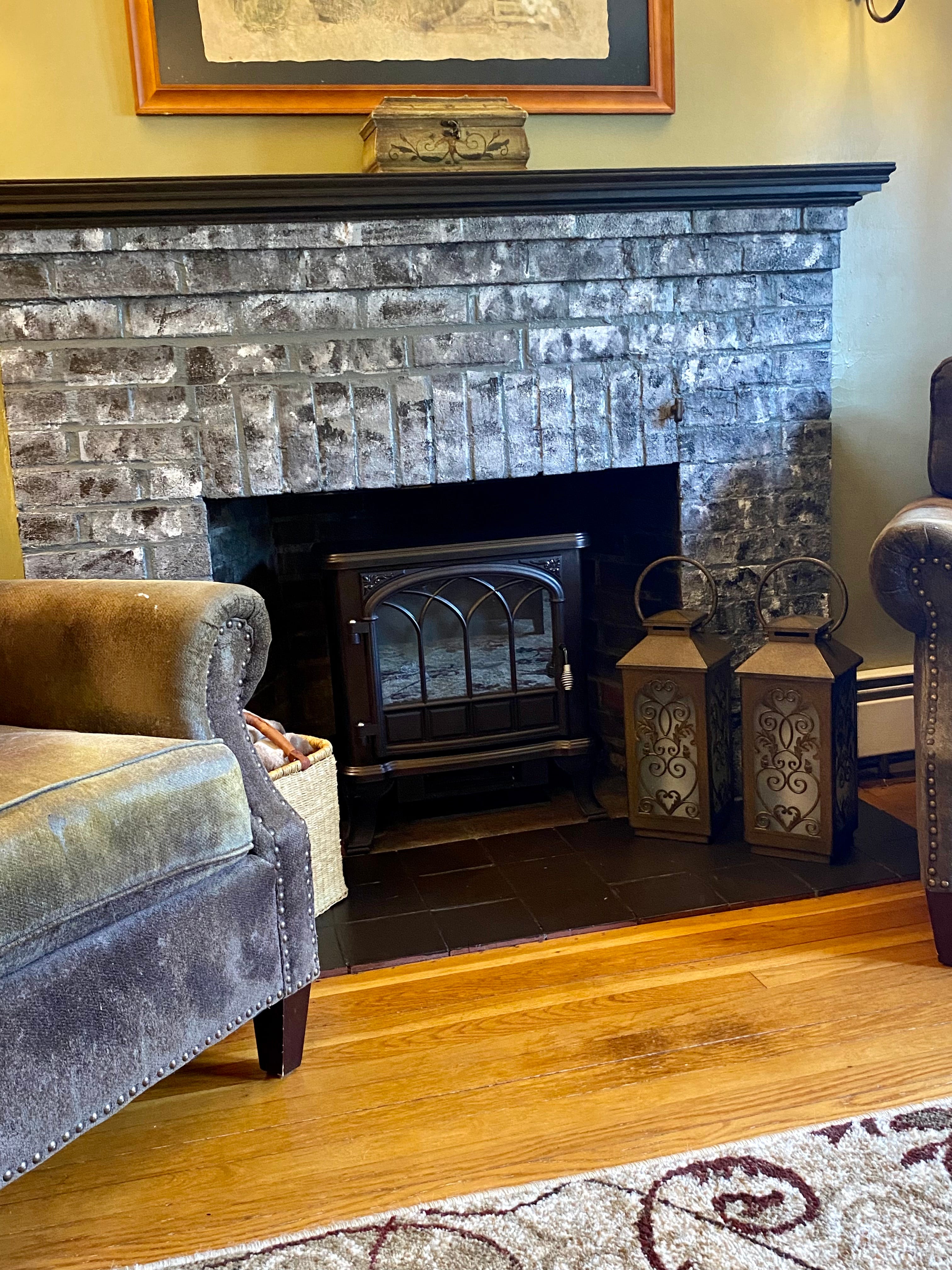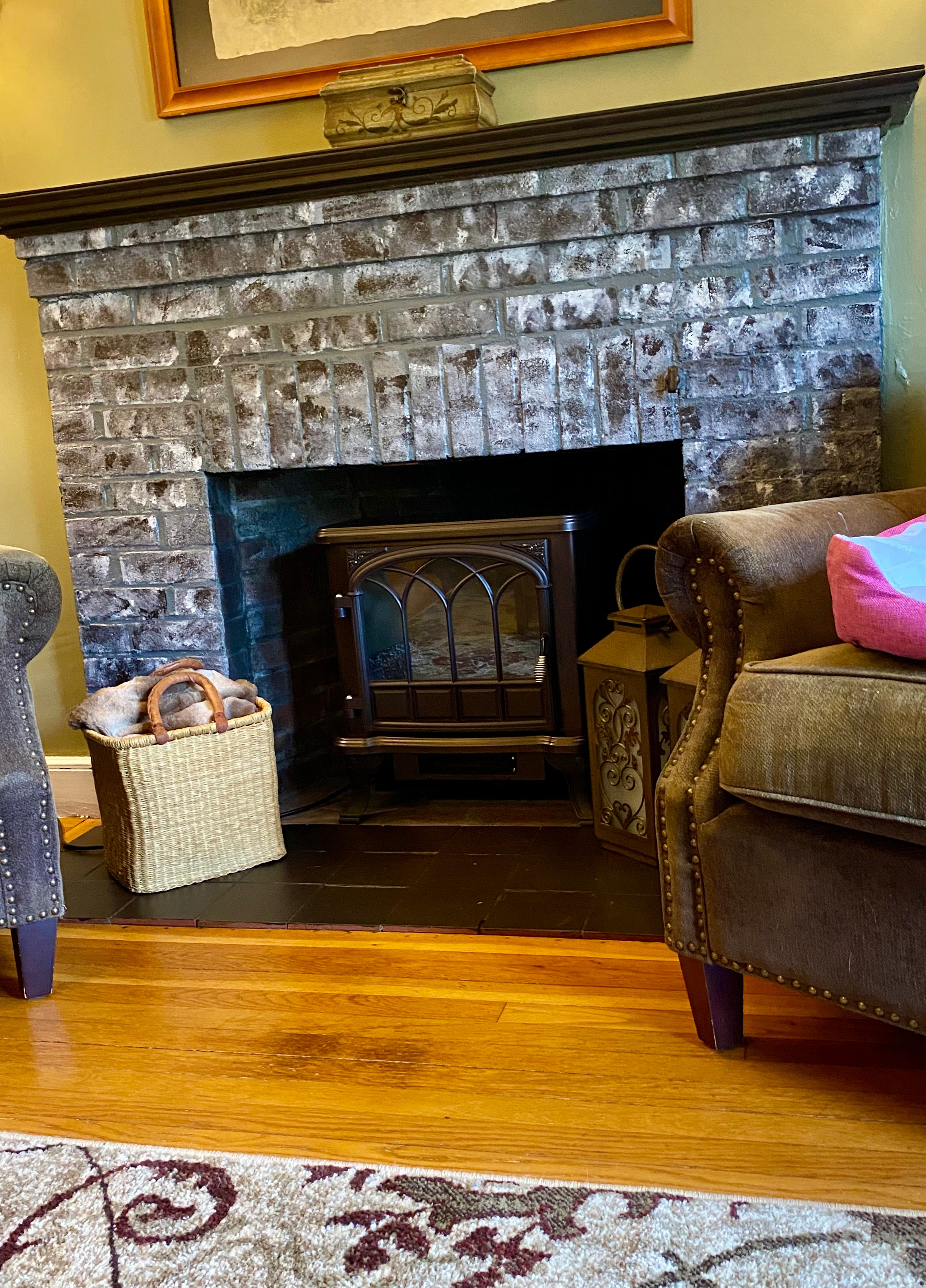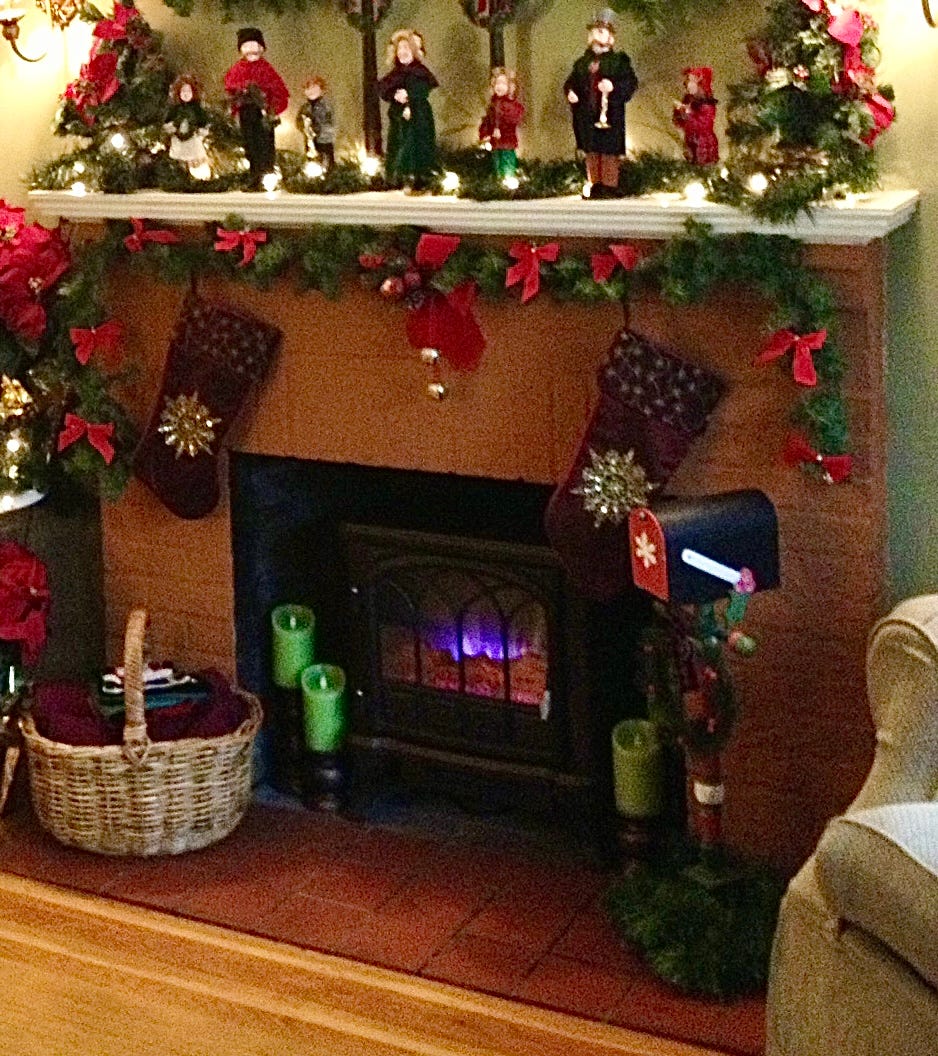 Techniques Used
Brush & Roll
Colors Mixed
Materials Used
Stonehenge (mid-tone greige), Heirloom Traditions All-In-One Paint
1