Renovating an 1845 Federal style house. This is a fireplace mantle put in in the 80's
Going to stencil on the white tiles next to tie it together.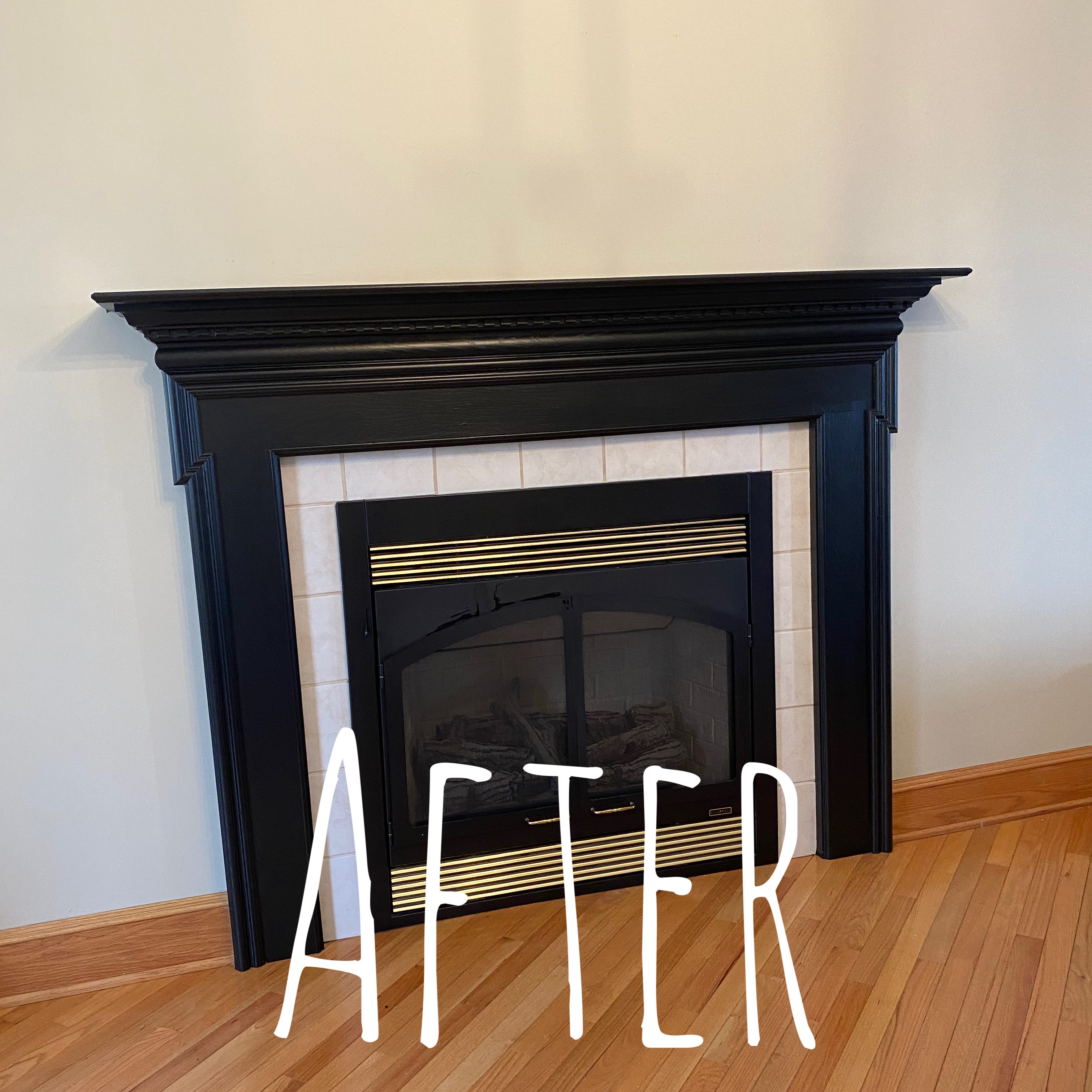 Used Iron Gate. Getting rid of dated golden oak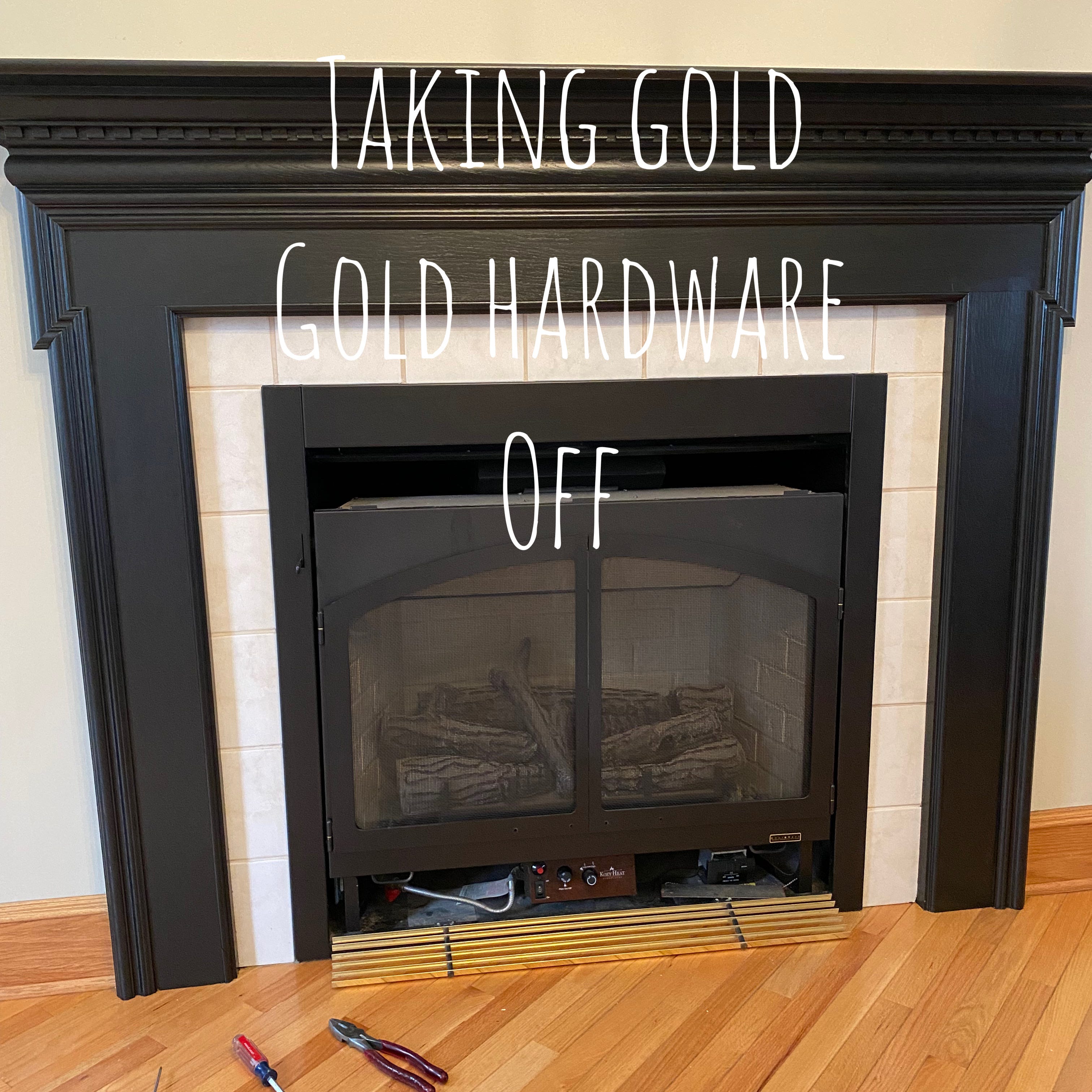 Removed gold grates and making them match.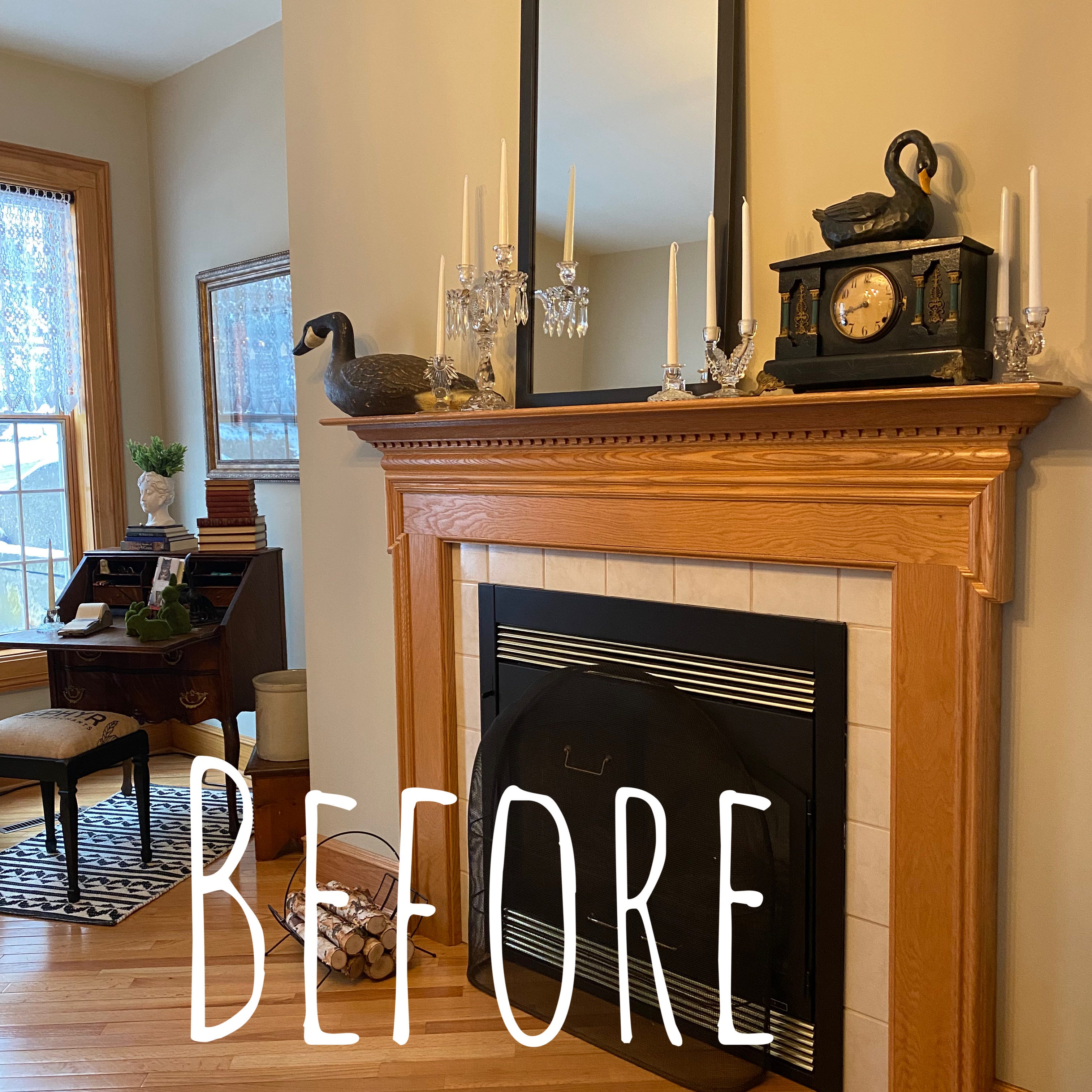 Before photo, very golden oak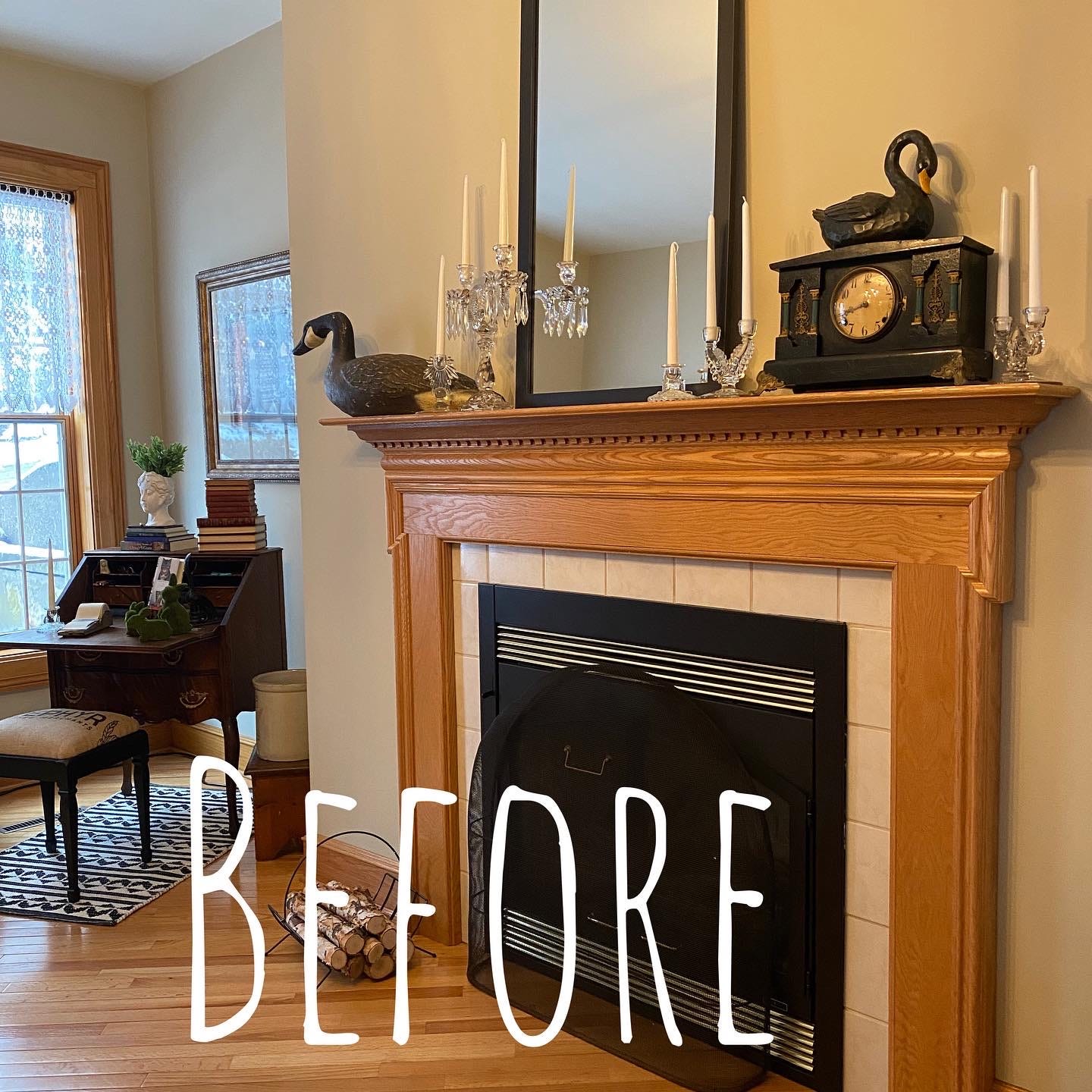 Before photo. Golden oak.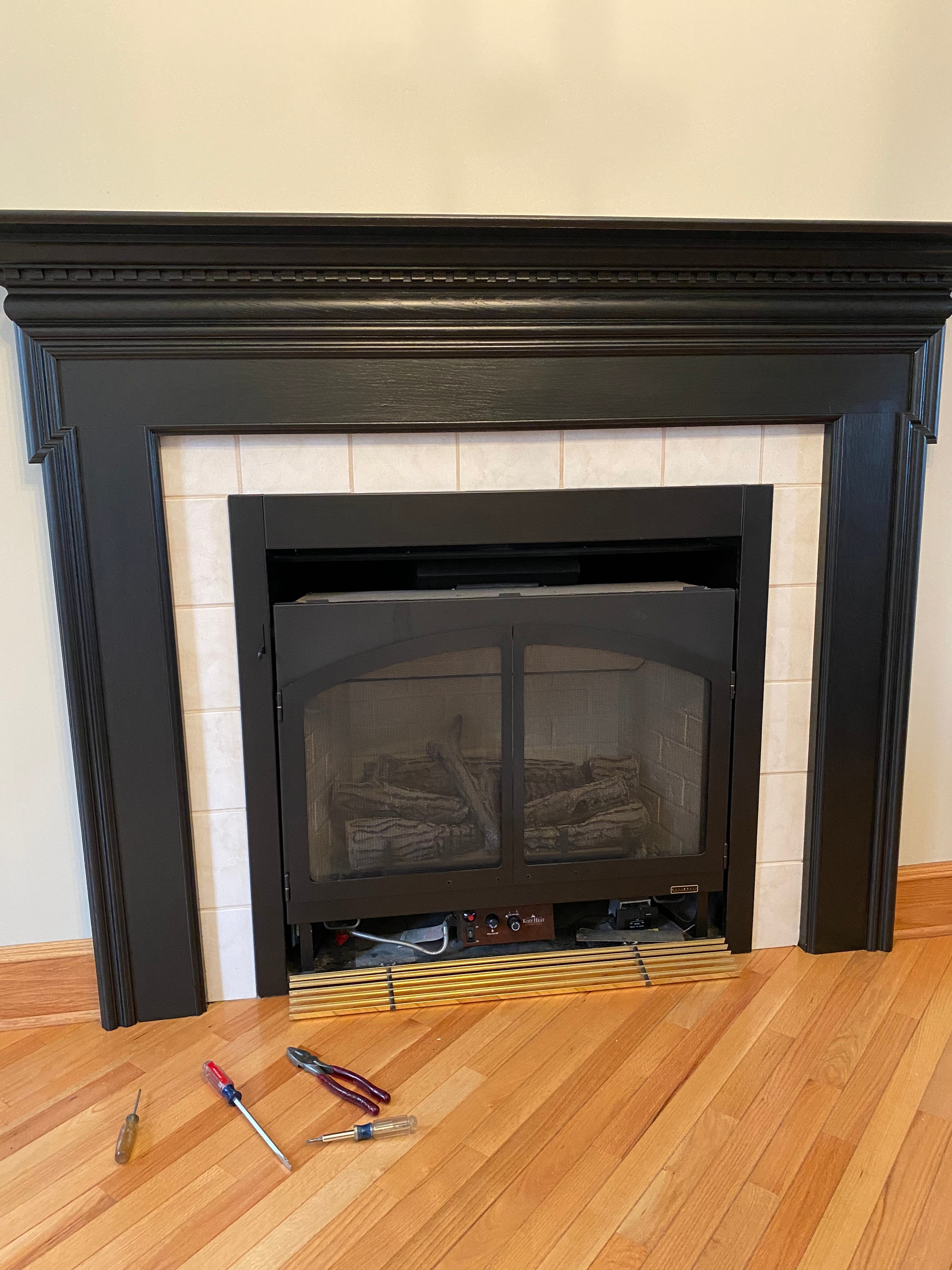 Tiles will be stenciled.
Techniques Used
Brush & Stipple