My countertop was dark green formica, circa 1990. There were burns and bleached spots on it. It also made the room darker. It's a beautiful old house but it belongs to our church and replacing it isn't in the budget for some time. I have been using HT paint for several years with the intention of doing this. Finally got up the nerve to try!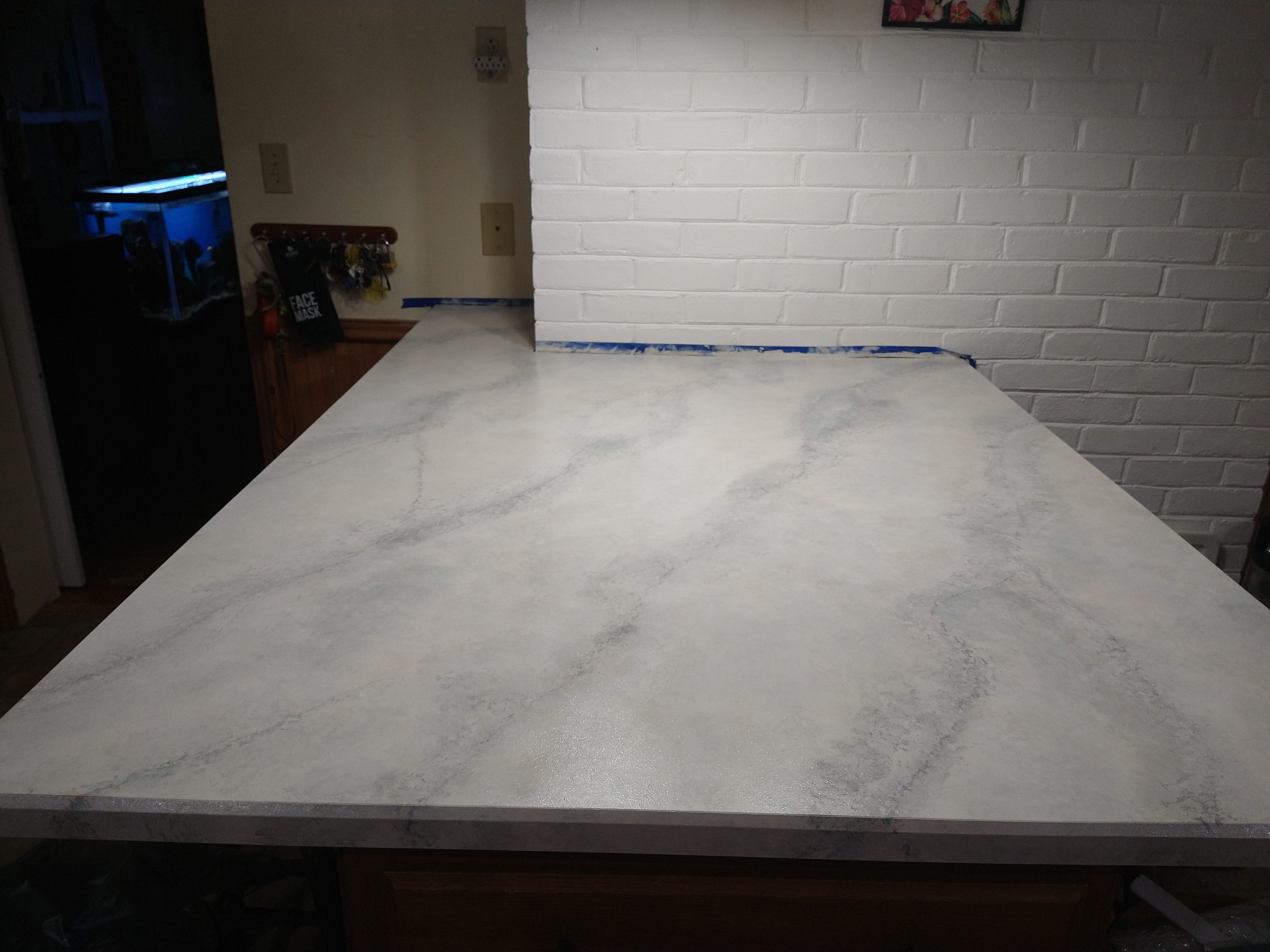 After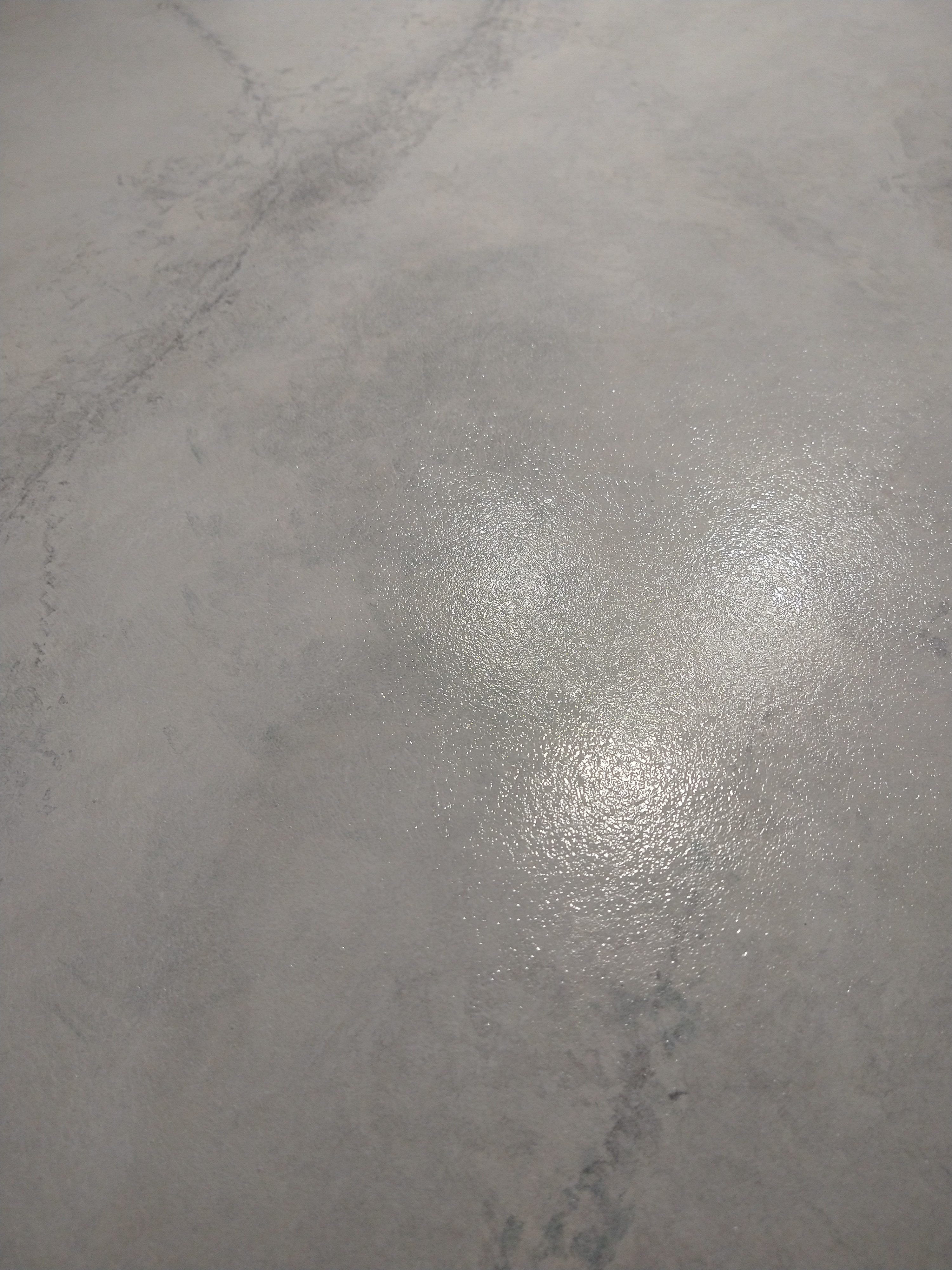 Finally learned to stipple to remove brush strokes (surface was still wet at this point)
Before white antiquing gel.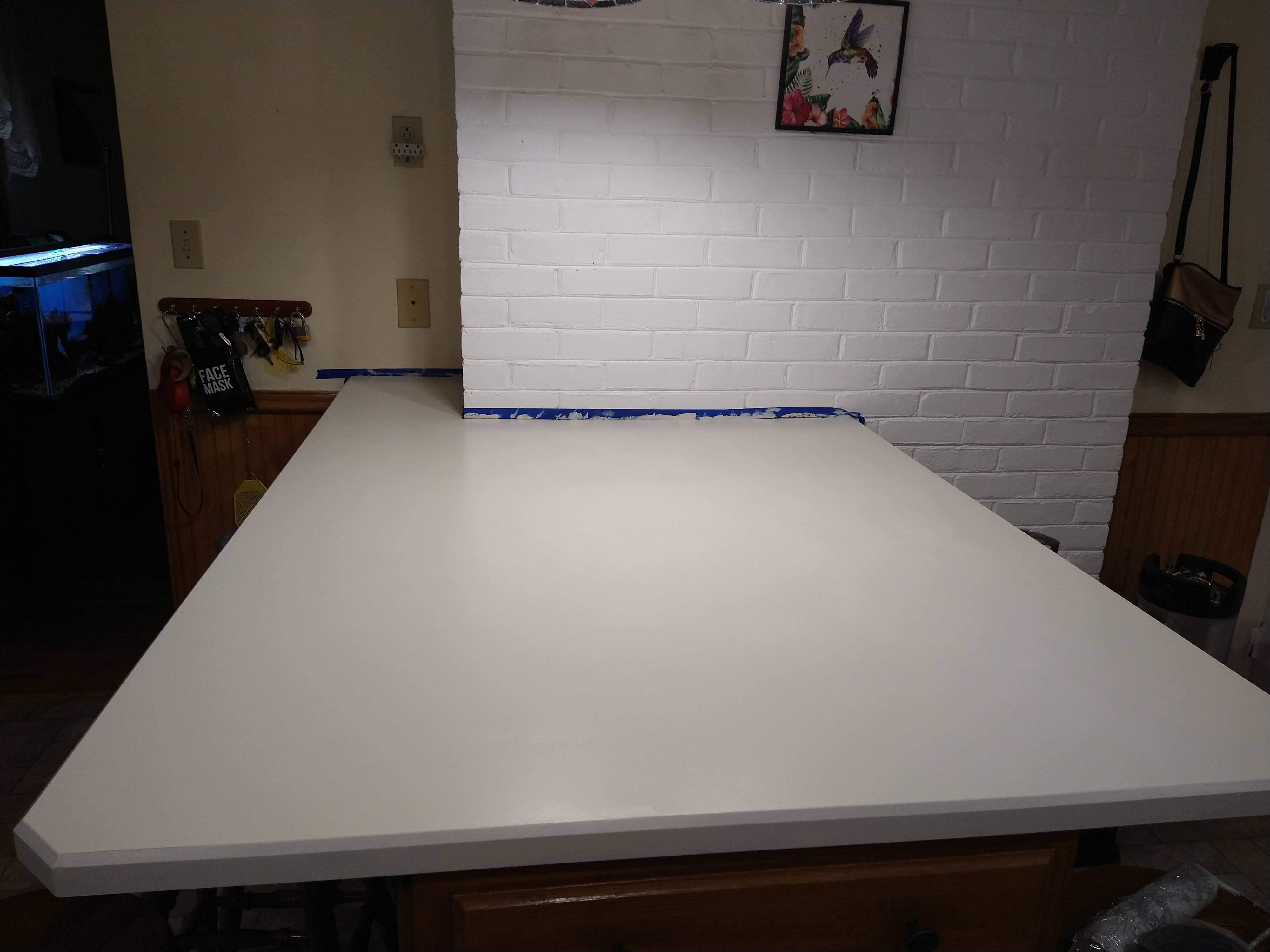 Background color applied ---I like it better already!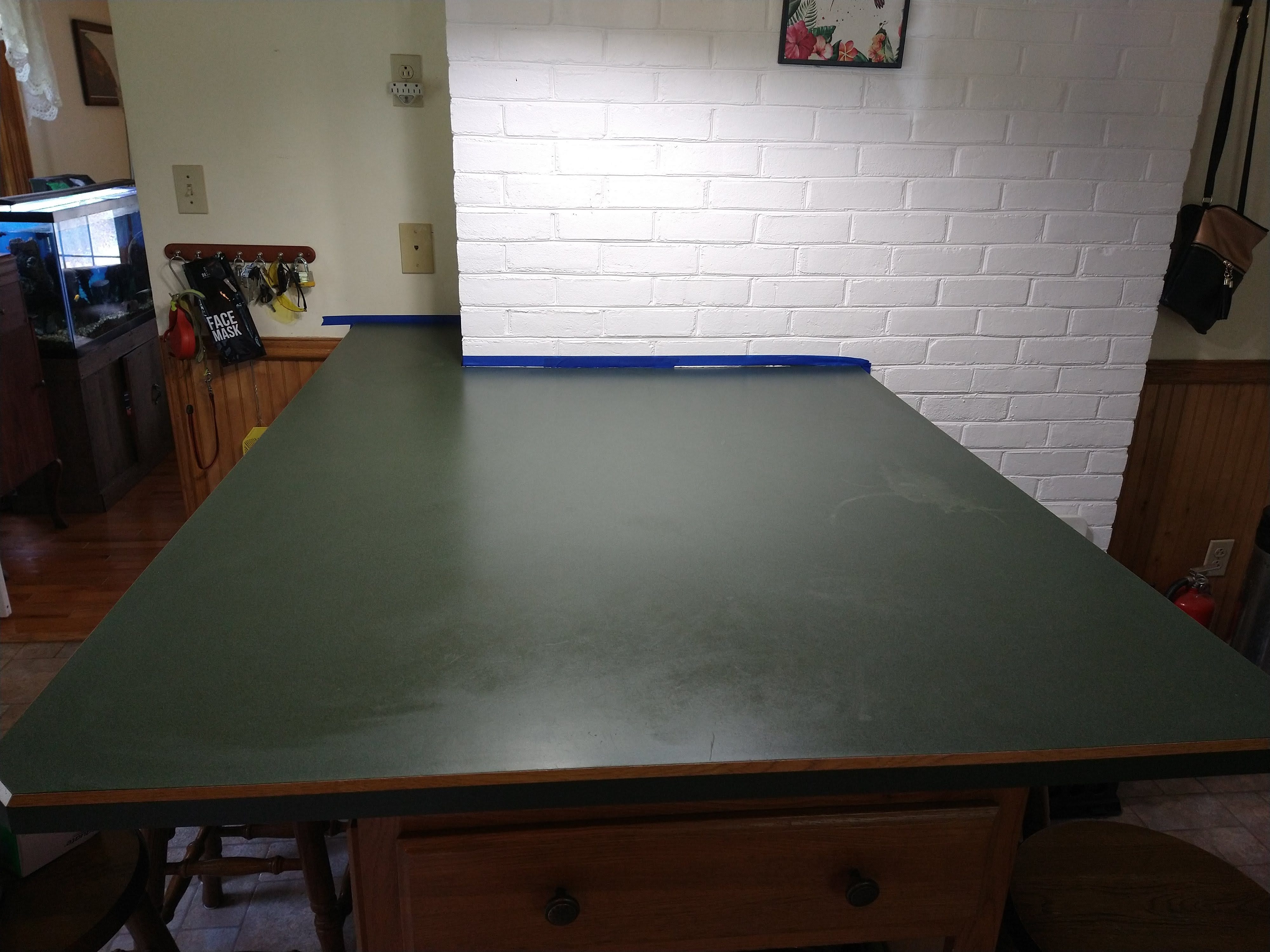 Before. The surface has some gross burns and etching plus SO DARK!
Techniques Used
Brush & Roll
True Applicator Only
Faux Paw
Color Wash
Materials Used
Calacatta Verde White Marble Bundle
1