How to Apply Water Resistant Sealer to Protect Painted Countertops
AFTER CARE:
You can clean your surface with any non abrasive household cleaner. We also do not recommend cleaners that are high in alcohol content like Dawn PowerWash.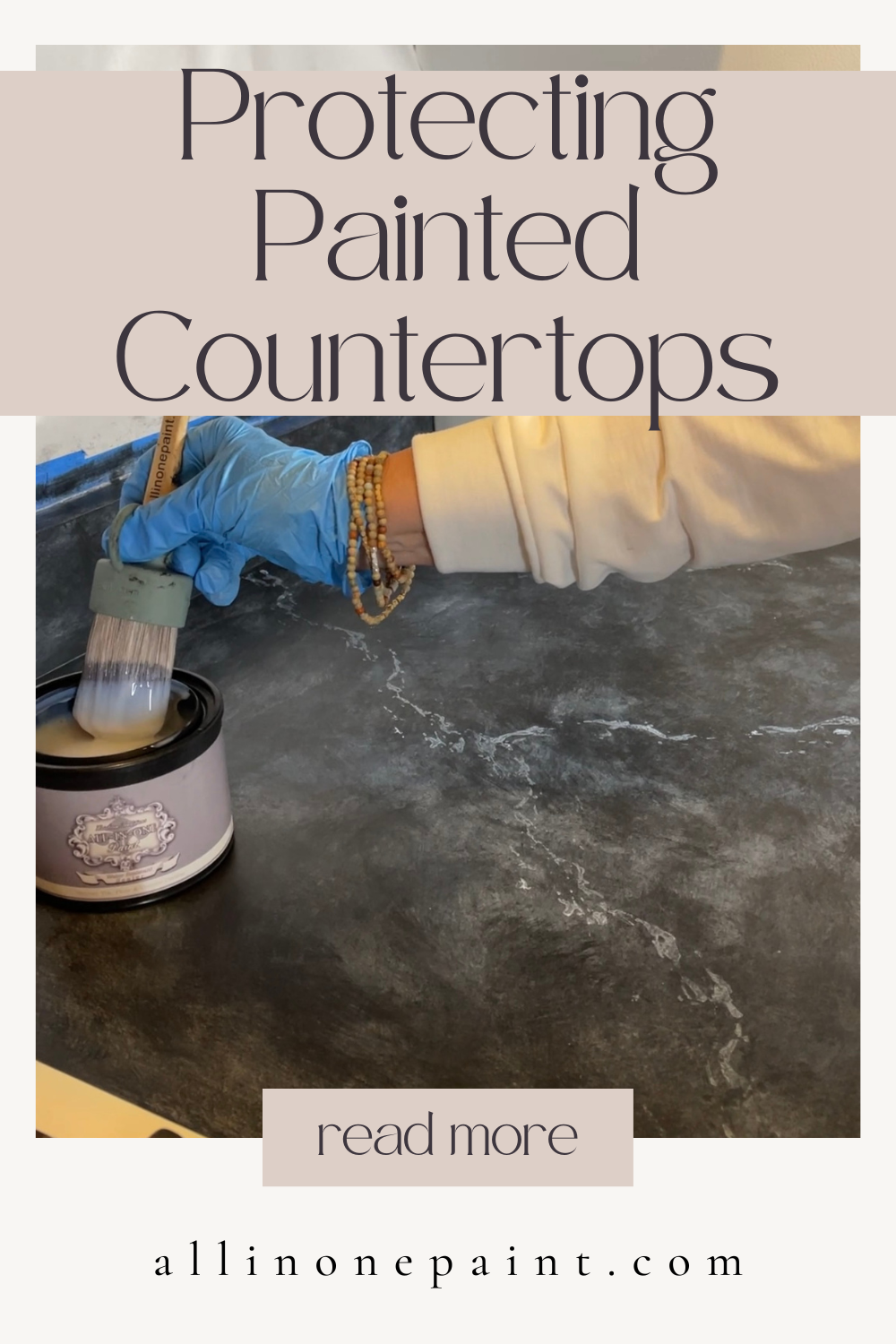 NOTE: Water Resistant Sealer is only needed on the following:
1. Countertops
2. Sinks
3. Floors
4. Showers/Tubs

After your final paint coat has dried 48 hours, apply 3 thin coats of water resistant sealer 3 hours apart using Brush & Roll method.
Allow water resistant sealer to cure 3 full days (72 hours) before wetting.

Note: This doesn't mean that you can't walk on your floors or use your kitchen but you do need to be cautious to ensure the surface stays dry.
On floors, walk in socks, clean up any water immediately
On countertops, watch around sink to make sure water is dried immediately
For Sinks, Showers & Tubs, you cannot use the surface for 3 full days so be prepared for that.
Materials Used
Water Resistant Sealer, Satin Finish
1