Kitchen table with antiquing gels
I bought a pedestal table on marketplace. I painted the base and apron with London to match my kitchen cupboards. The top is colleseum. Then I used weatheredwood antiquing gel, the oil rubbed black. Then I whitewashed and added some London. It looks like driftwood. Beachy.
What the table looked like when I purchased it.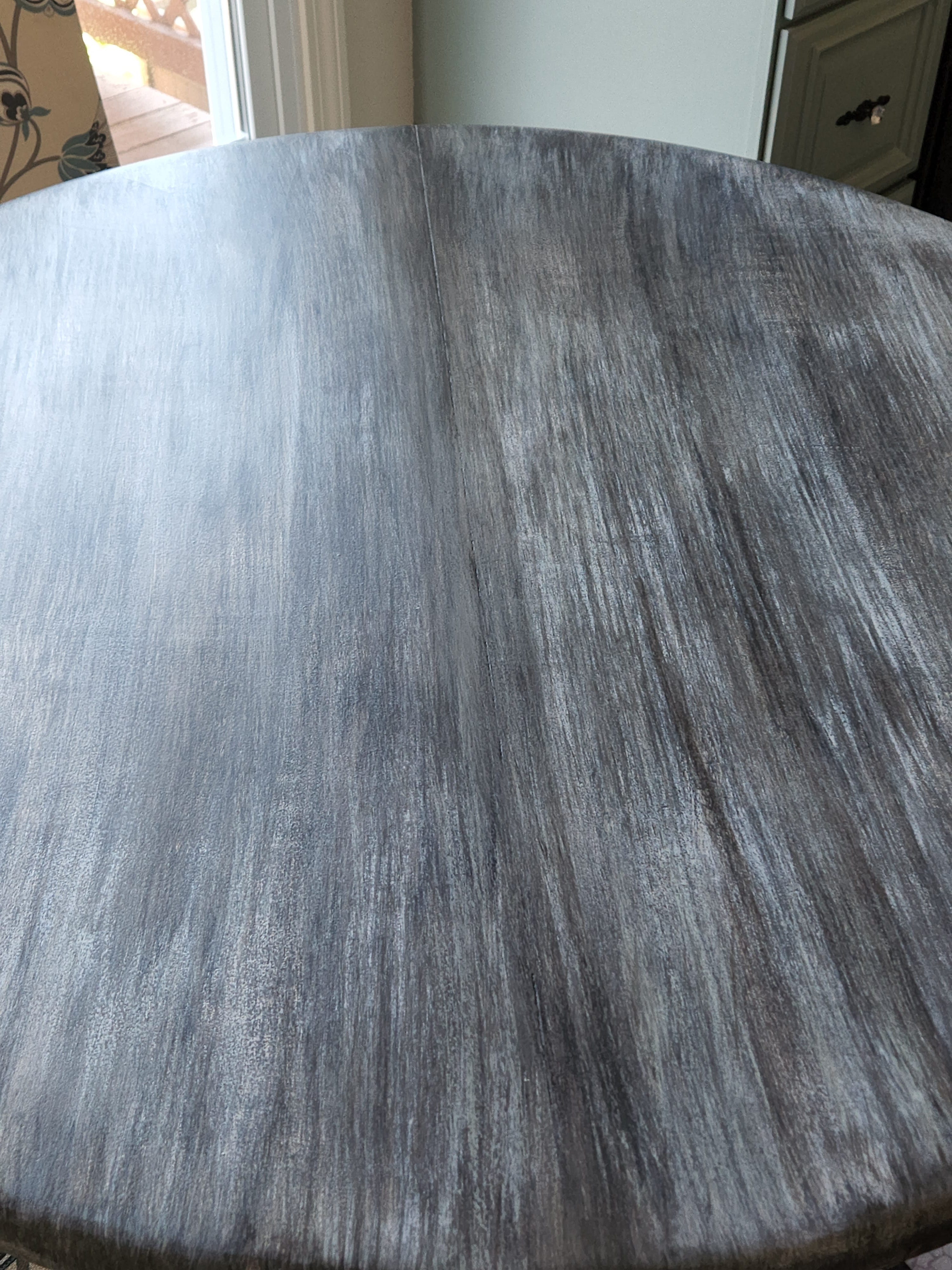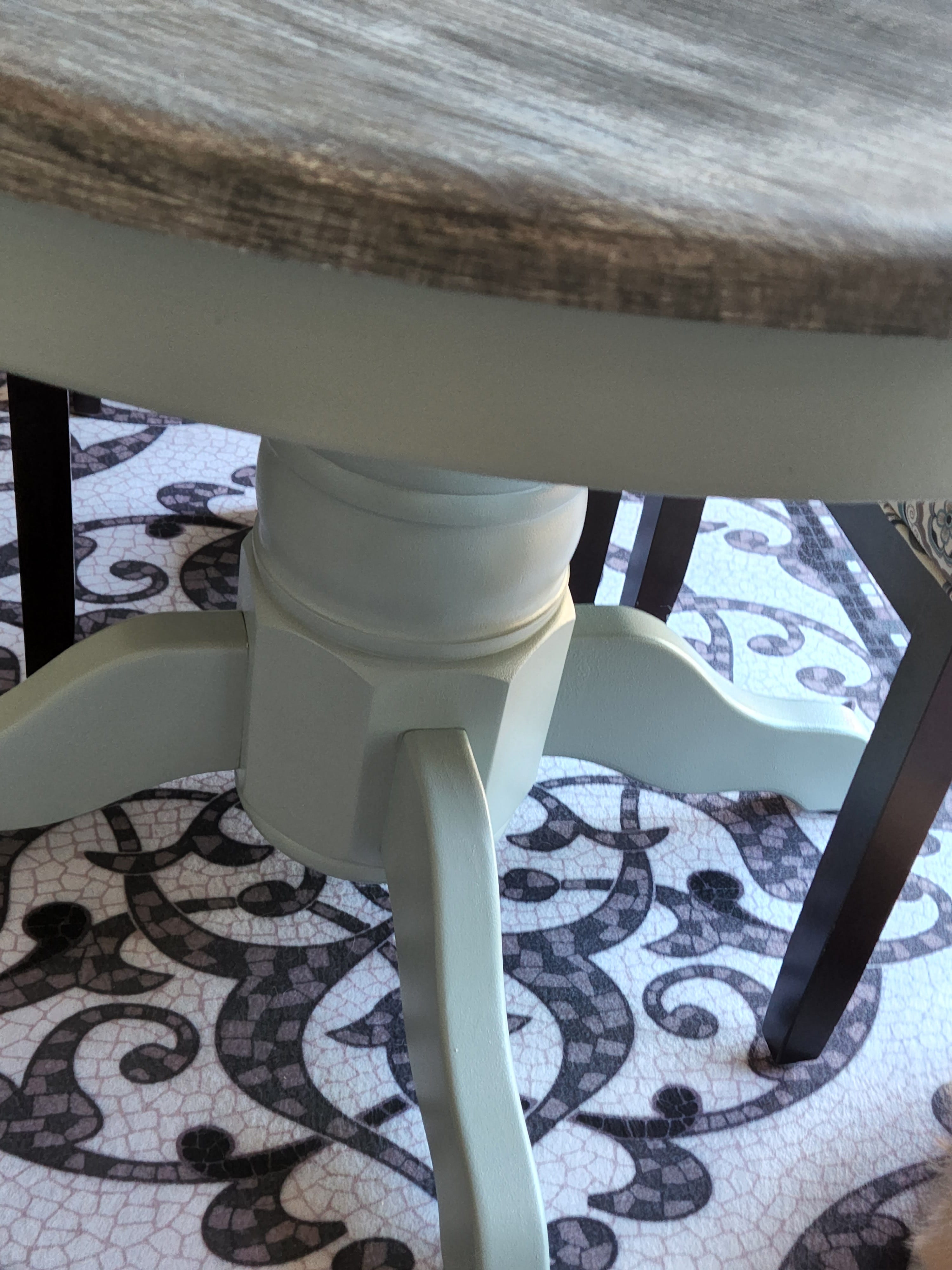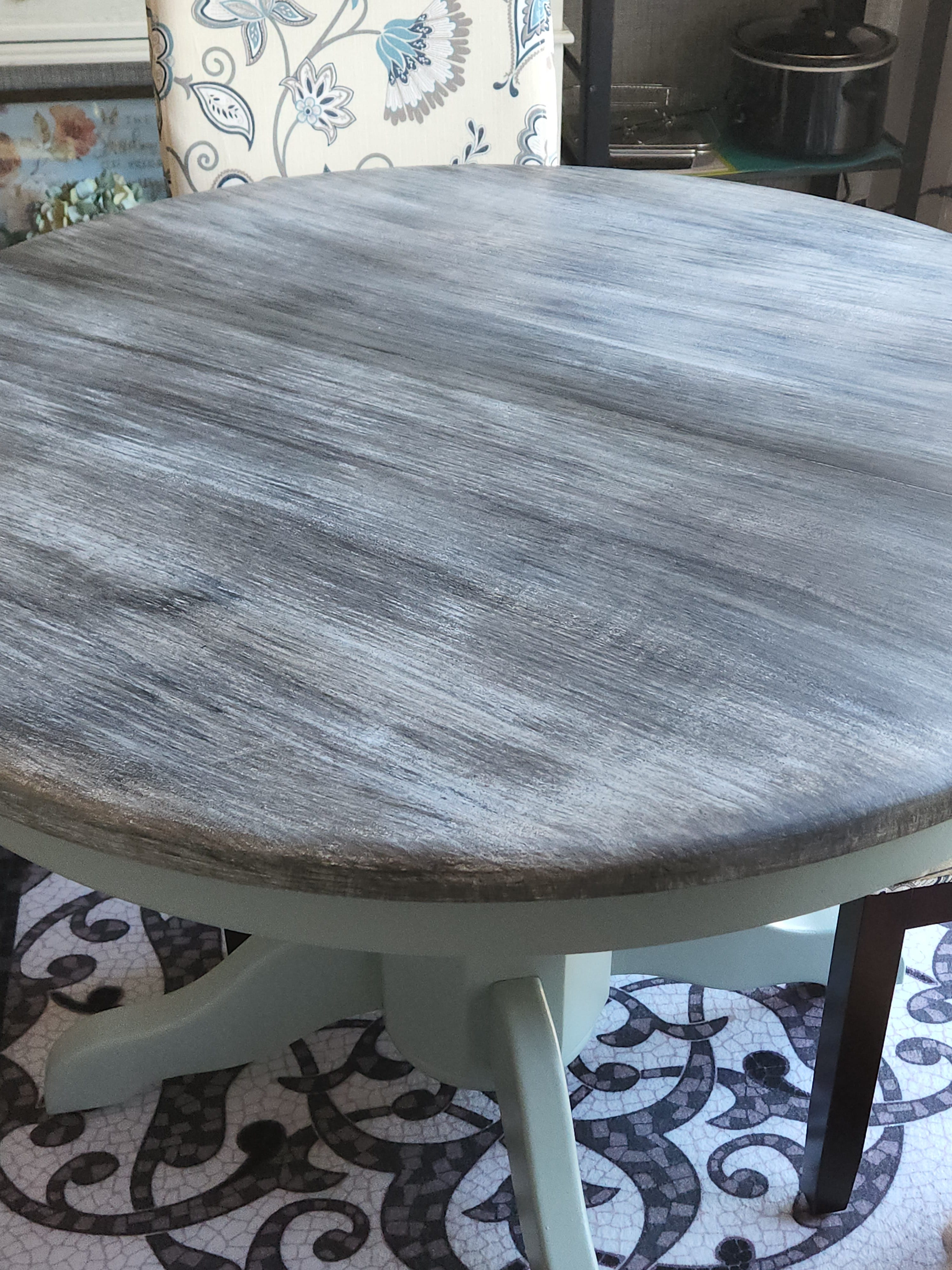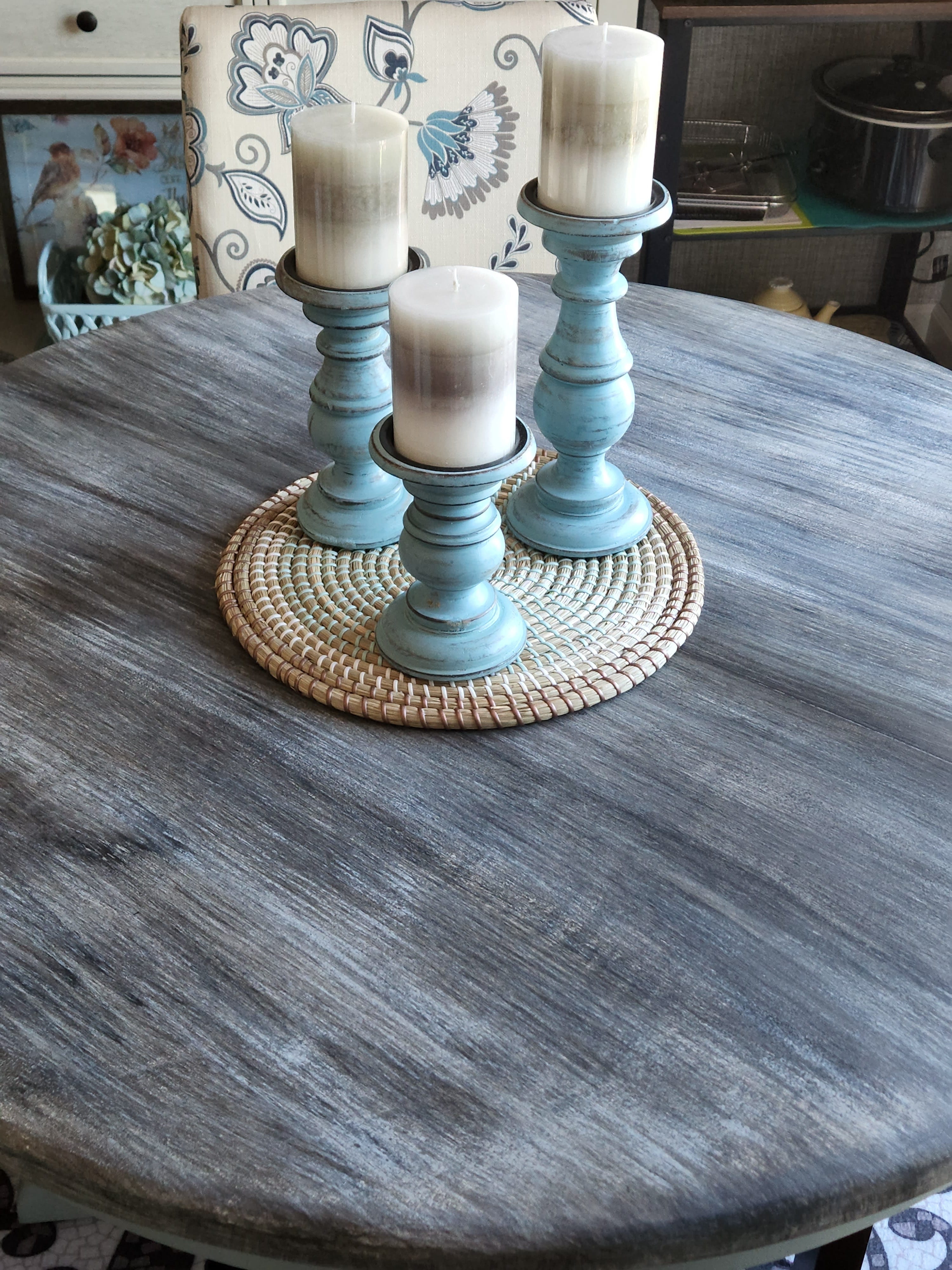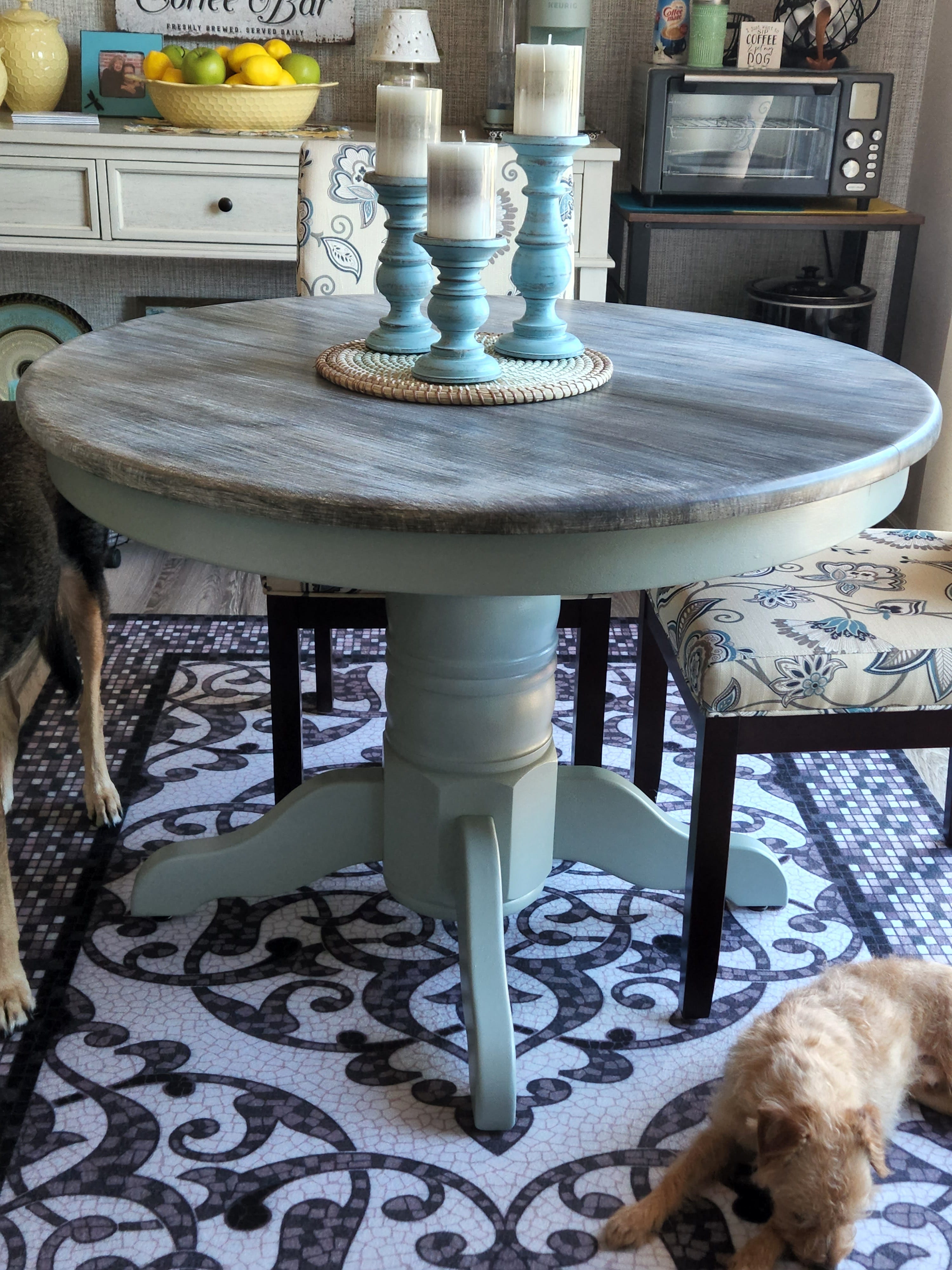 Materials Used
Oil Rubbed Black Antiquing Gel (Black), Heirloom Traditions All-In-One Paint
8oz
1
White Wash (white) Antiquing Gel, Heirloom Traditions All-In-One Paint
8oz
1
Weathered Wood Antiquing Gel (Greige), Heirloom Traditions All-In-One Paint
8oz
1