Using ALL-IN-ONE Stain to Change color of Faded leather.
You'll never pass by a faded leather sofa again once you know this trick. Buy it for $50-$75 and sell it for $1000-$1500. It's a furniture flipper's dream item once you learn how easy it is to restore it.
.
And if you're the owner of a faded leather sofa, DON't donate it until you see this! You can totally save that couch! It will cost you a fortune to replace it around $35 to fix it.
.
Let me know if you're going to try this!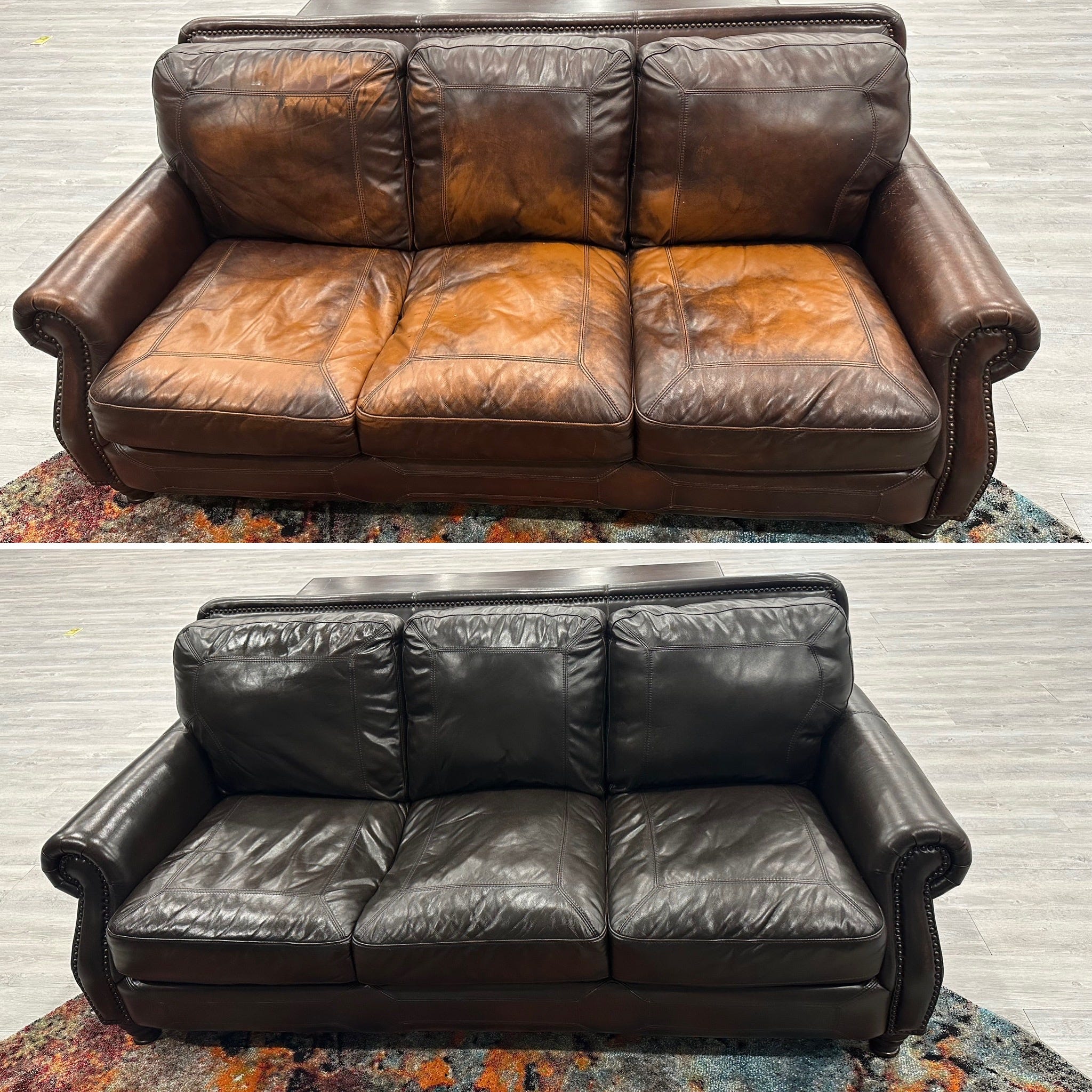 Materials Used
Deglosser / Stain Syntec Brush, 2"
1