I'd painted the second full bathroom a couple years back. Originally I'd considered using oil-based paint (I had a father who managed a paint store growing up) but after discovering AIO Paint it was clear I needed to make my bathroom vanity one of their great colors. After completing the vanity I proposed we paint the kitchen cabinets… that is still in progress given I have to work within the seasons so the paint can dry/cure properly, and my own health restrictions. This bathroom just needs a new vanity countertop, and a new light fixture, then I can check it off my done list. Photo taken before I installed a new toilet and faucet. You can't tell it, but I had to completely drill new holes for the cabinet door hardware. Original contractors were in such a rush they drilled holes for cabinets mounted up, so they hung the doors upside down.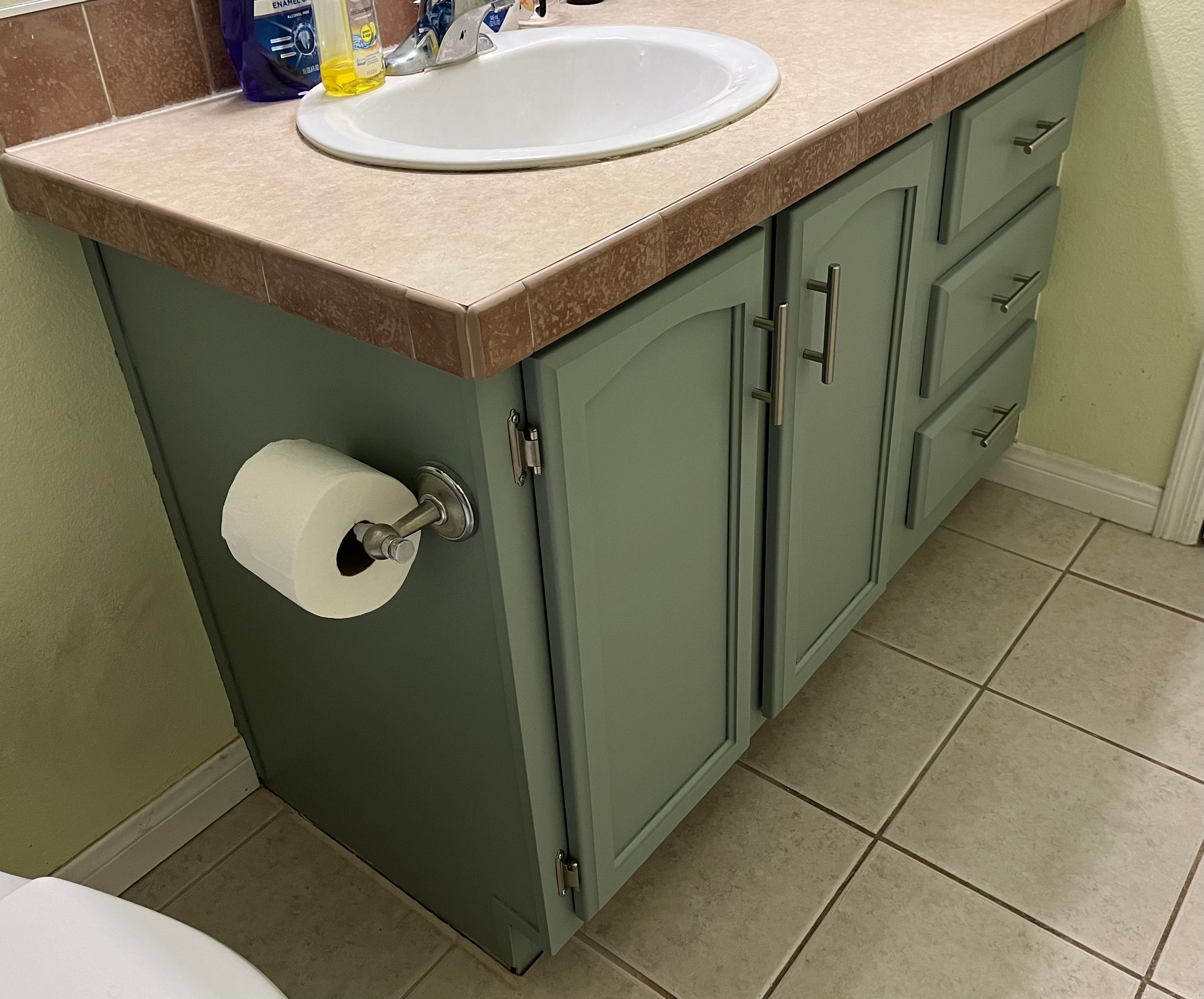 Finished painting the vanity, and how I love the color in the space! Now to replace the countertop….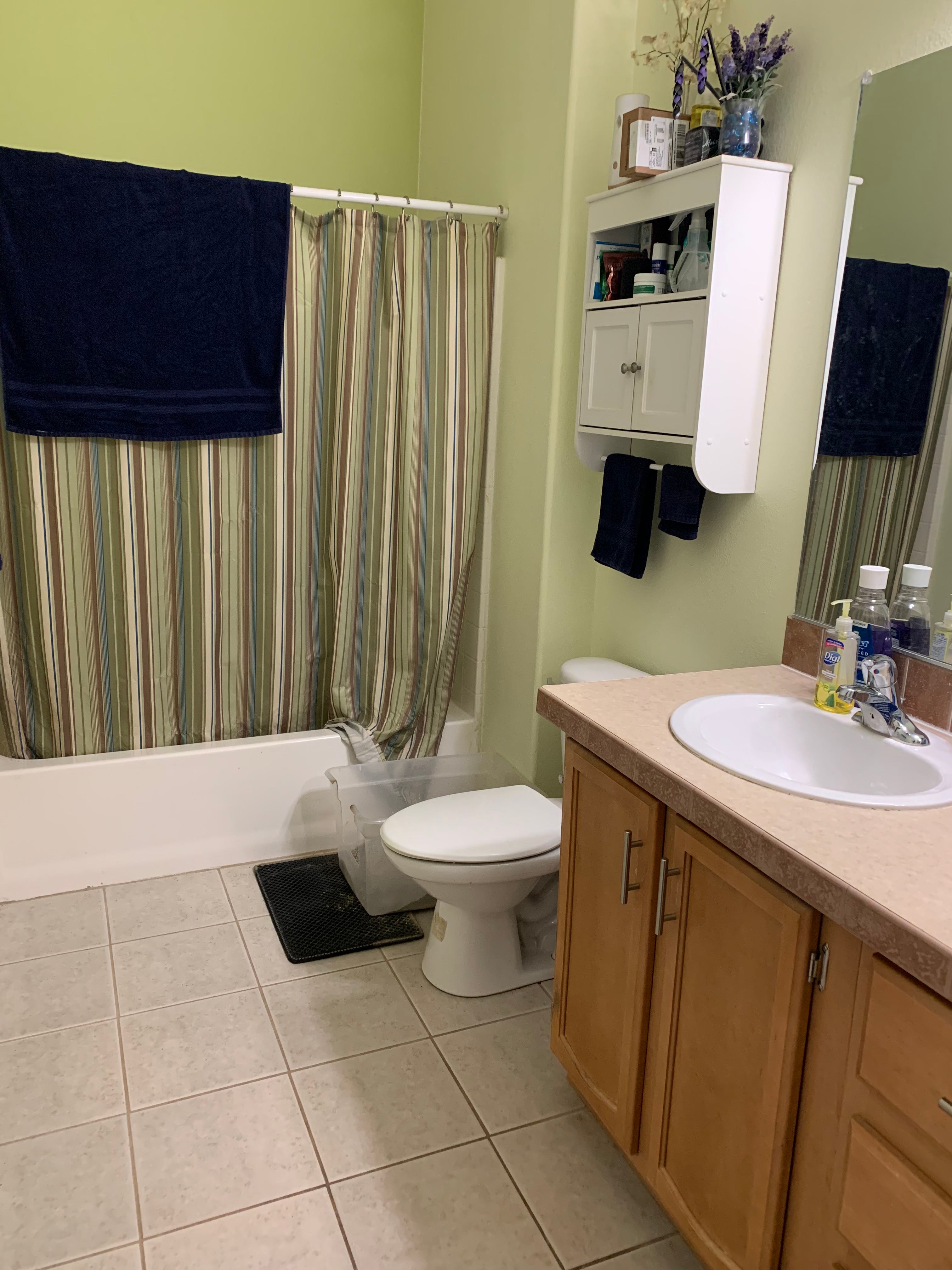 Bathroom with paint, original toilet and vanity. Yes, the back wall is a darker green to create the illusion the space is bigger then it is.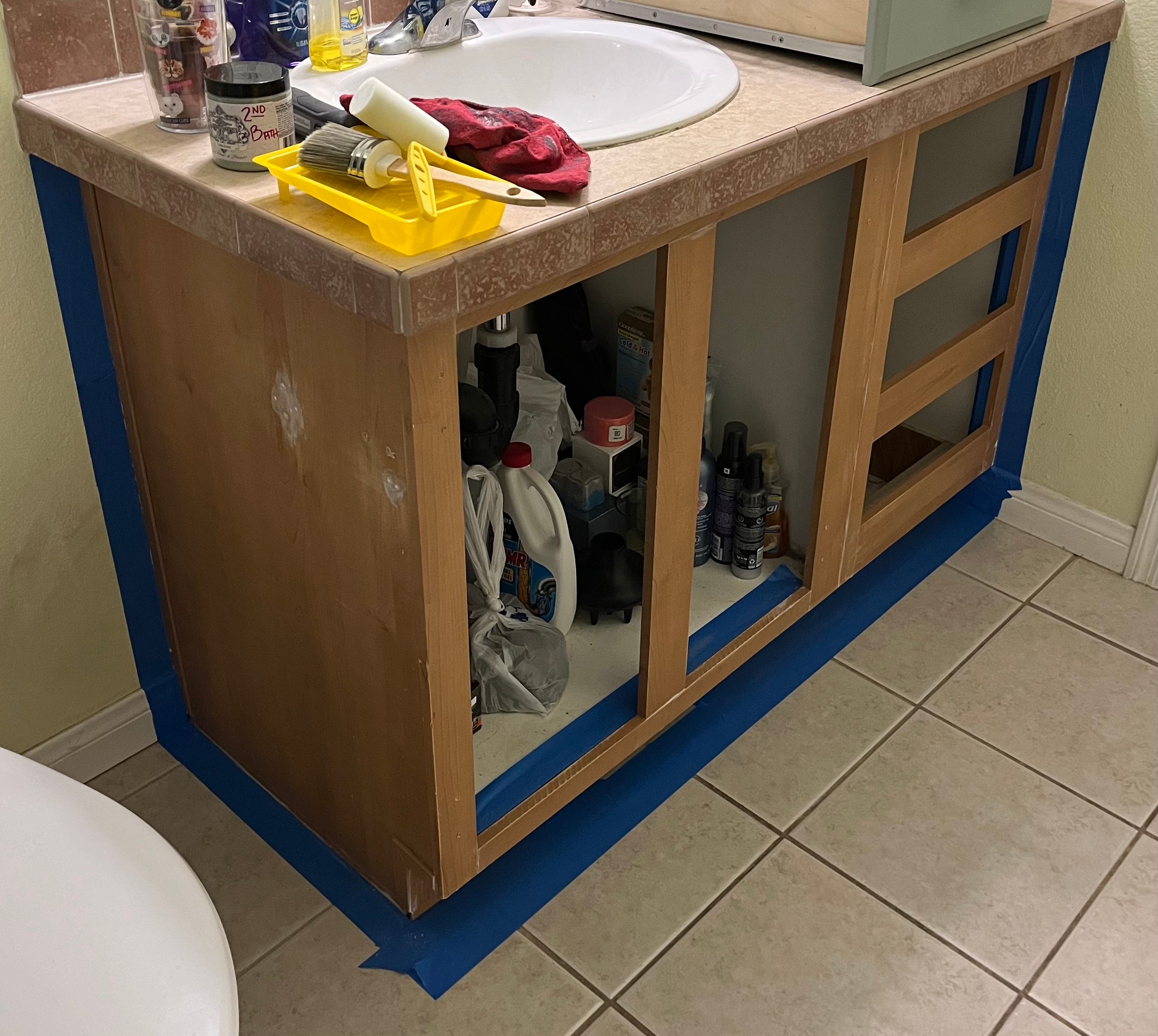 Ready to paint for the first time with All In One paint!
Techniques Used
Brush & Roll
Doors Off
Repaired
Materials Used
MEDIUM SYNTEC Fiber Oval, Tapered Brush
1
Even Coat Roller & Frame 6"
1
London (green gray), Heirloom Traditions All-In-One Paint
1