Exterior Door - 1st project!
1st time using the paint! My exterior door before and after in Stonehenge. The interior of the door (also Stonehenge) is a dramatic change in color! This project used every last drop of a 16oz can of paint.

I need to order more Stonehedge because that very damaged garage door (last photo) is next! Time to stop hoarding the HTP paints and actually start painting with them!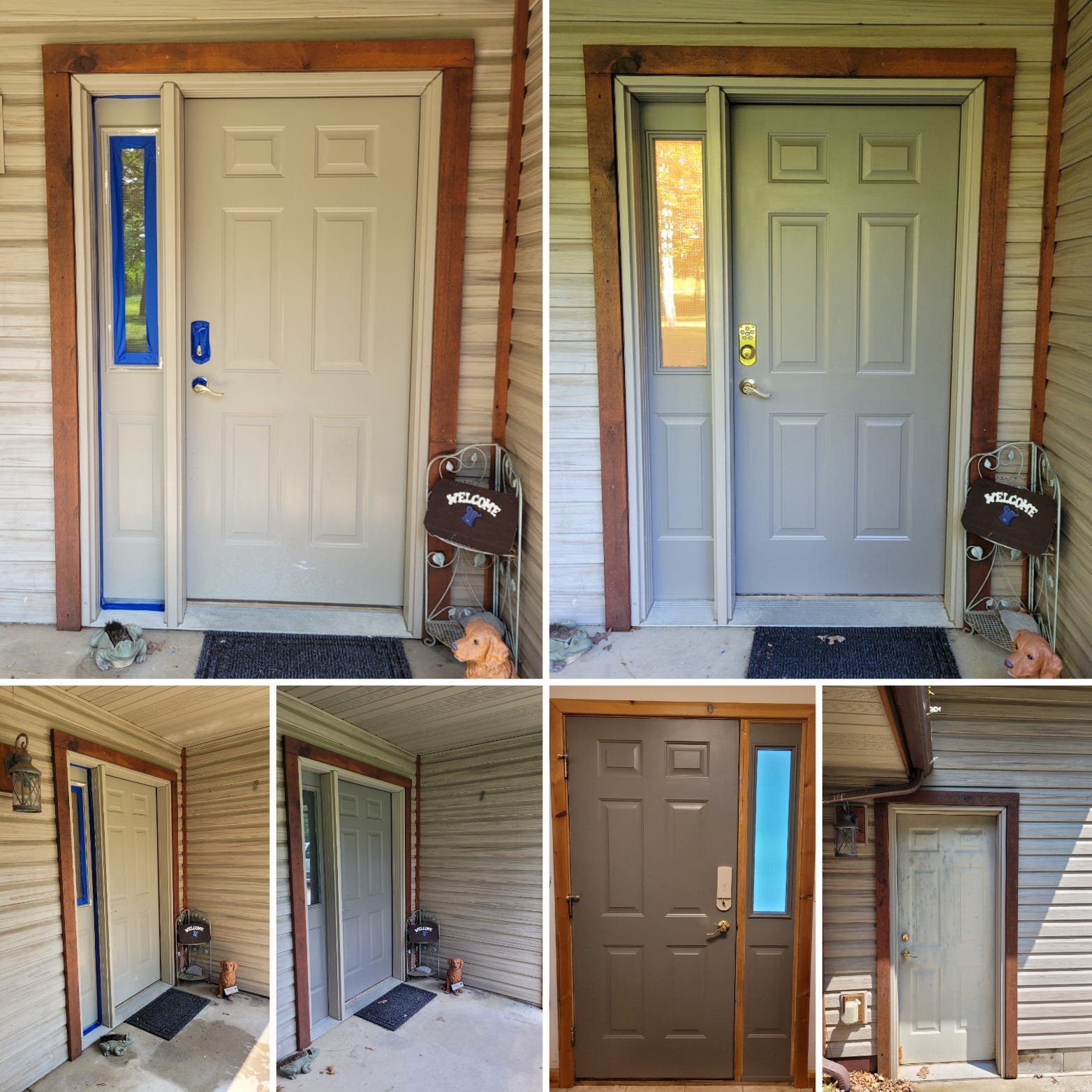 2 side-by-side before & after photos of the exterior front door, the after photo of the inside of the front door, the before photo of the garage door that's next!
Techniques Used
Brush & Roll
Brush & Stipple
Doors On
Materials Used
Foam Roller (open cell foam), Heirloom Traditions All-In-One Paint, 2pk
1
2 Pack-True Applicator Sponge, Heirloom Traditions ALL-IN-ONE Paint
1
MEDIUM SYNTEC Fiber Oval, Tapered Brush
1
Deglosser / Degreaser ( Surface Prep ), Heirloom Traditions All-In-One Paint
16oz Pint
1
Stonehenge (mid-tone greige), Heirloom Traditions All-In-One Paint
16oz Pint
1