I'm in love with my new Truffle cabinets. Lisa, my long time friend (almost 20 yrs) encouraged me for years to paint my cabinets with Heirloom Paint. Lisa has successfully painted countless pieces of furniture with this paint. I wasn't confident enough to try it. She booked a trip to come out to Colorado from South Carolina to hang out with me while her husband was hunting. I am so grateful I asked her if she'd be willing to help me with this project. We enlisted the help of my daughters, and dove into painting my old drab Oak cabinets. We washed the cabinets Wednesday and painted on Thursday until we ran out of paint. We ordered more paint. It arrived on Monday so we could finish the project with stunning results. What do you think?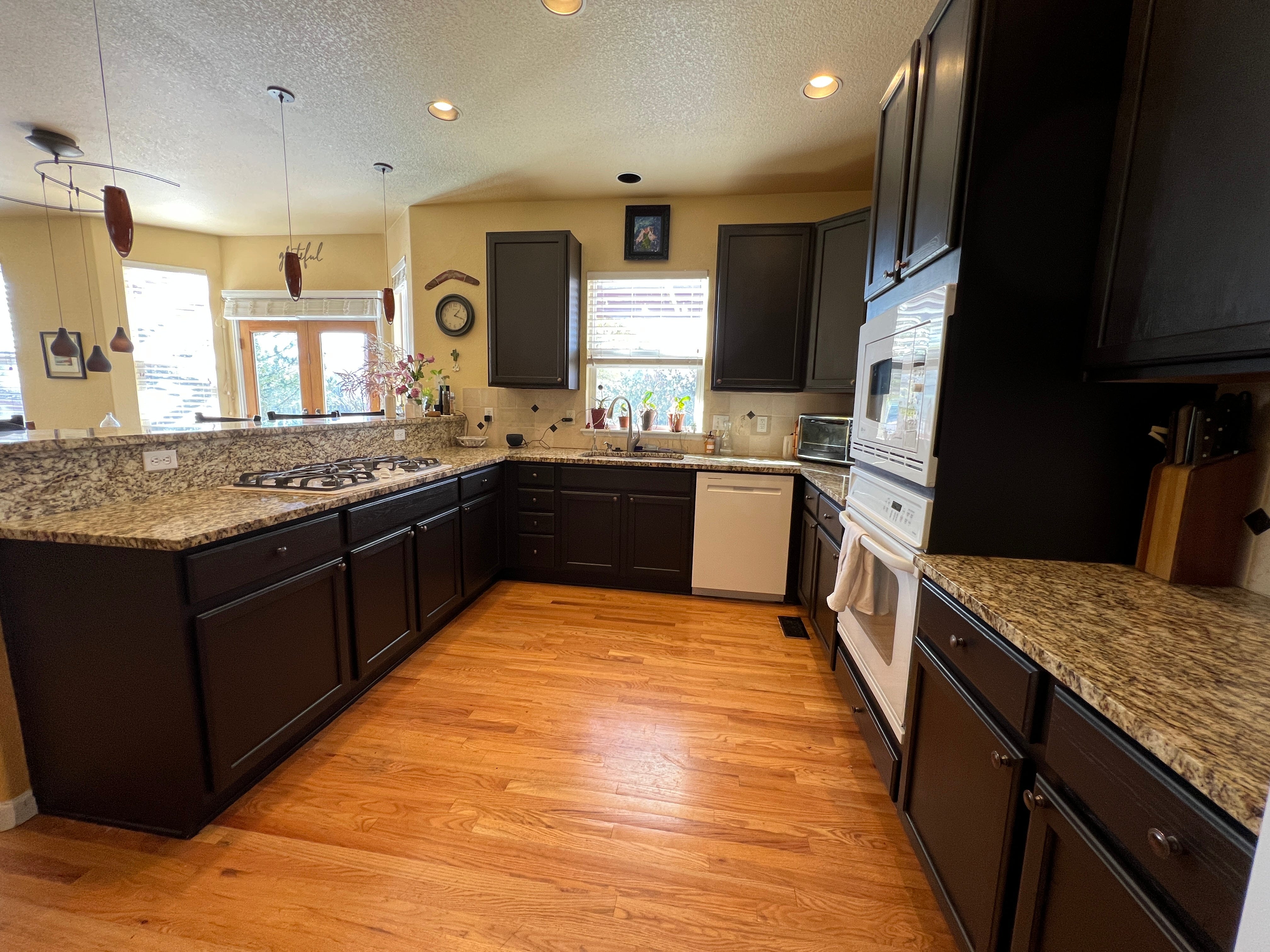 Cabinets in truffle with white appliances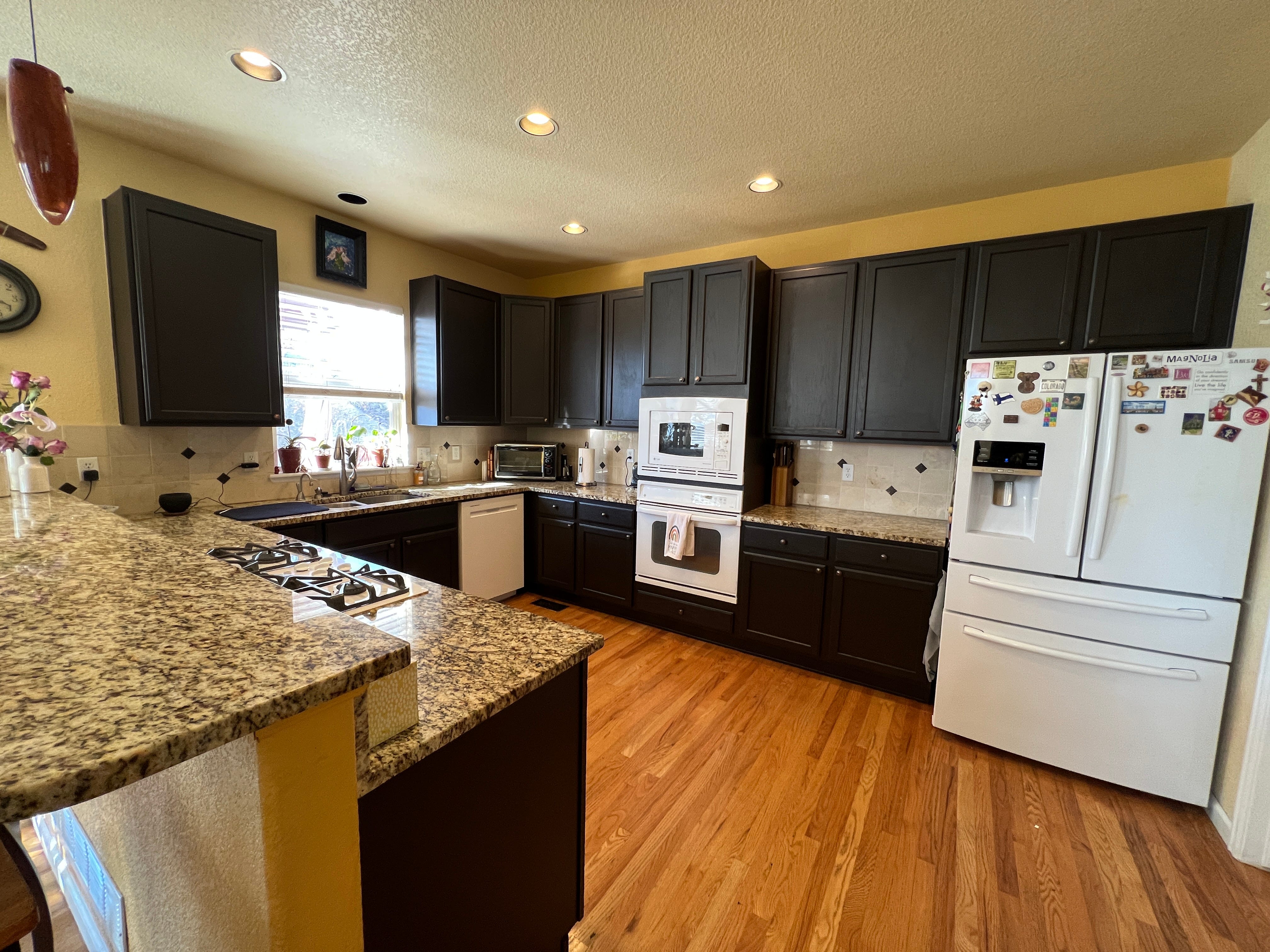 Completed the baseboards with truffle cabinets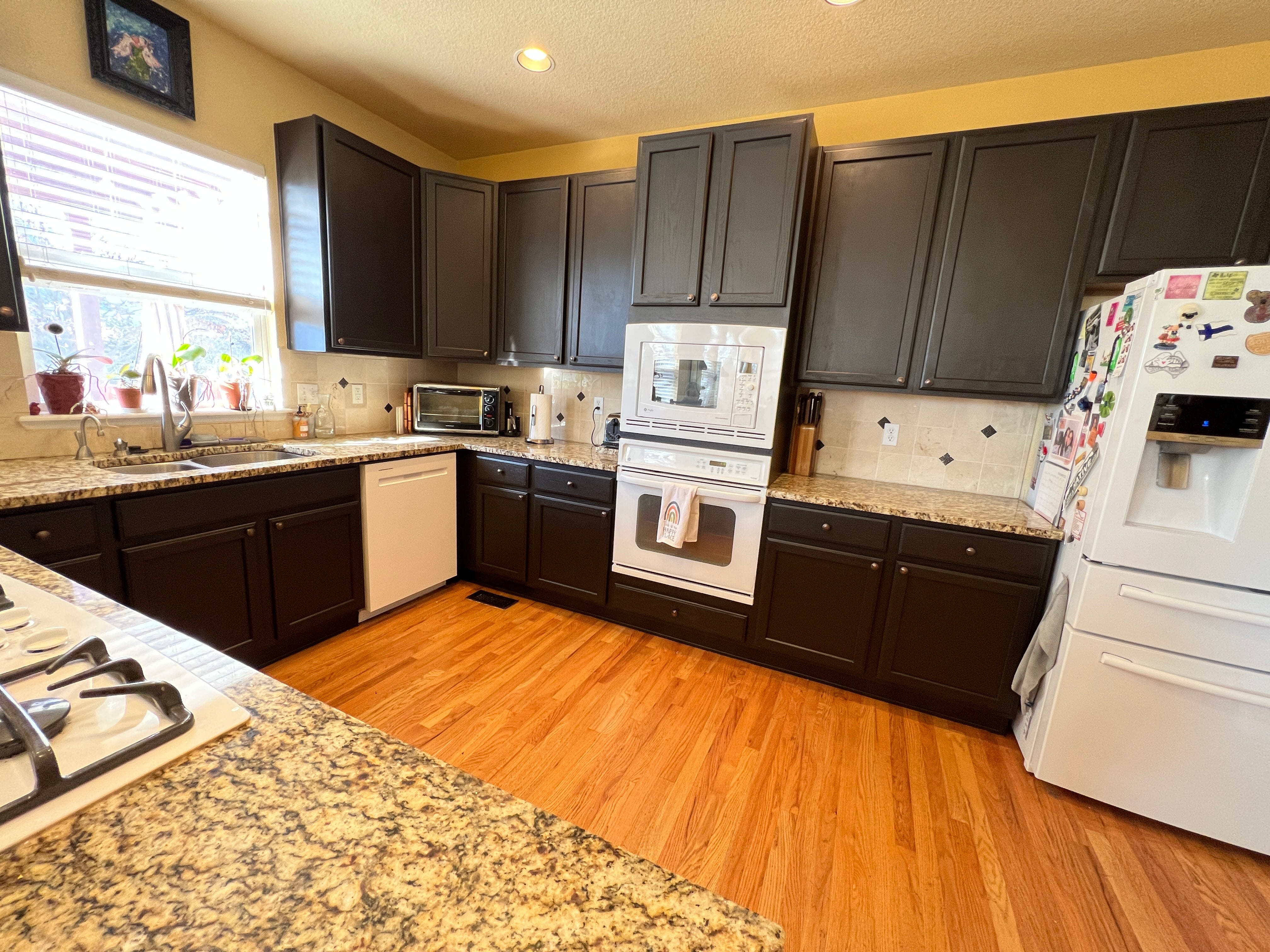 Truffle cabinets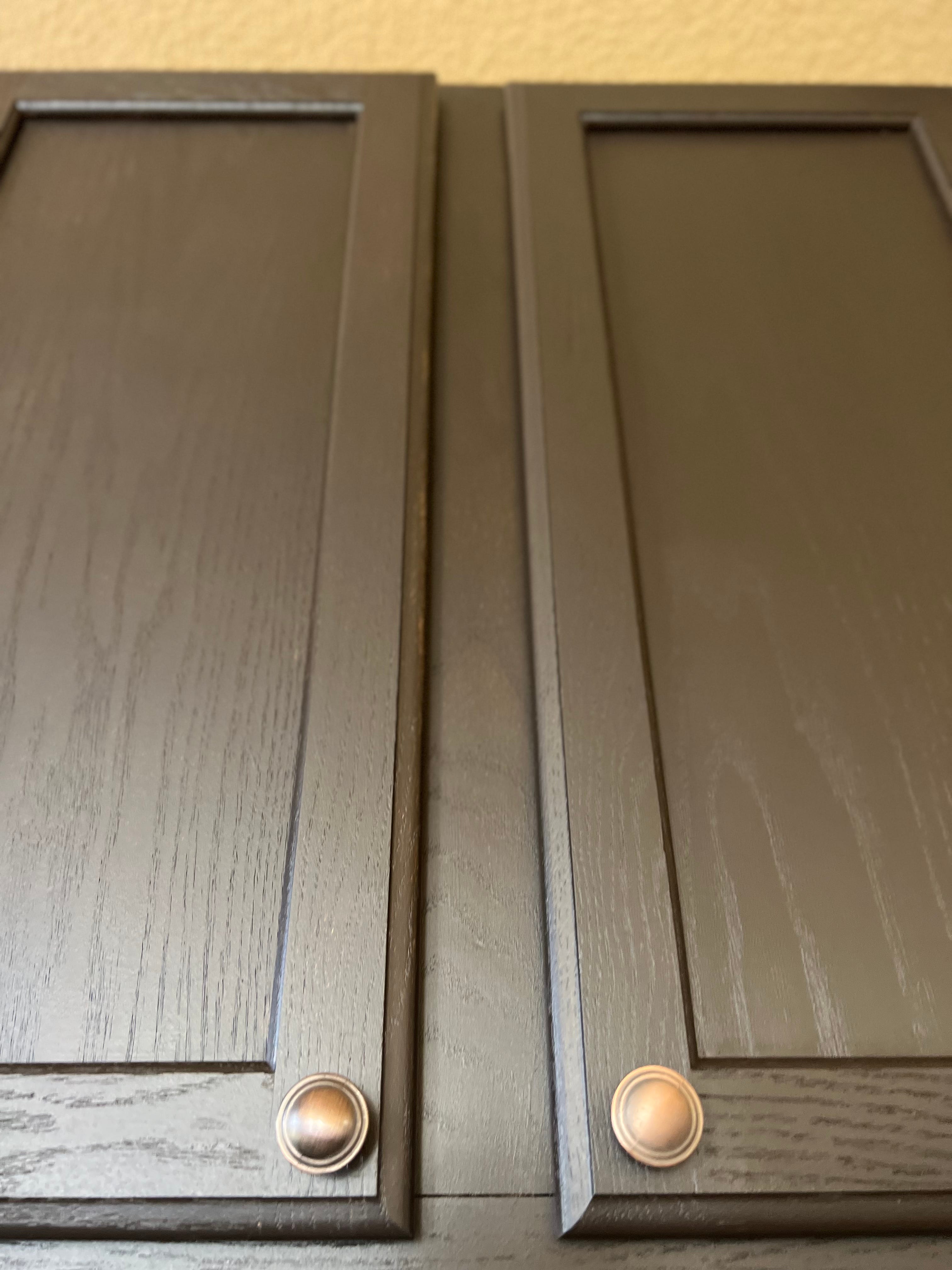 Close up picture I love how the grain of the wood shows through.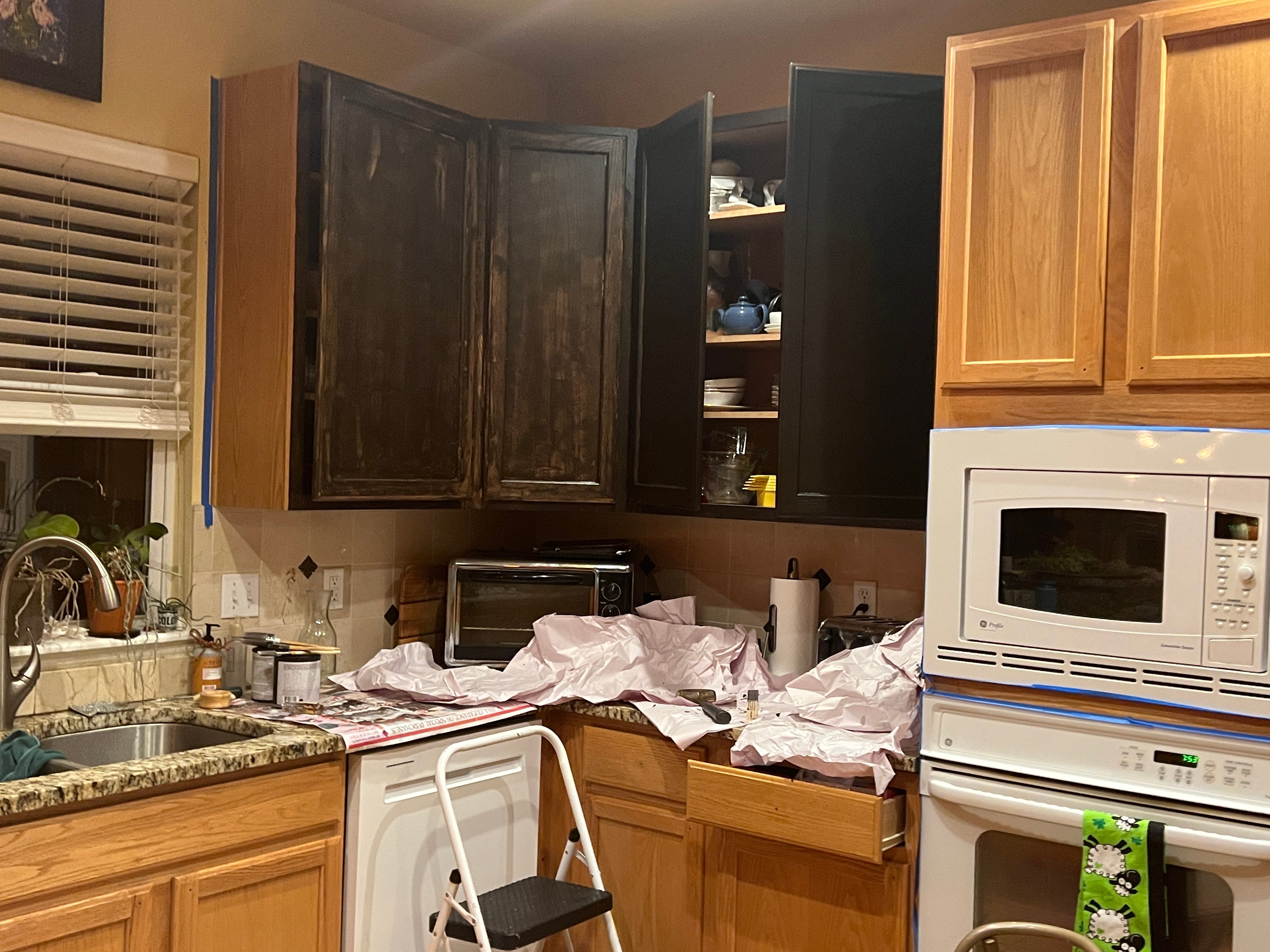 Starting to paint the cabinets after thoroughly cleaning the cabinets leaving the doors on.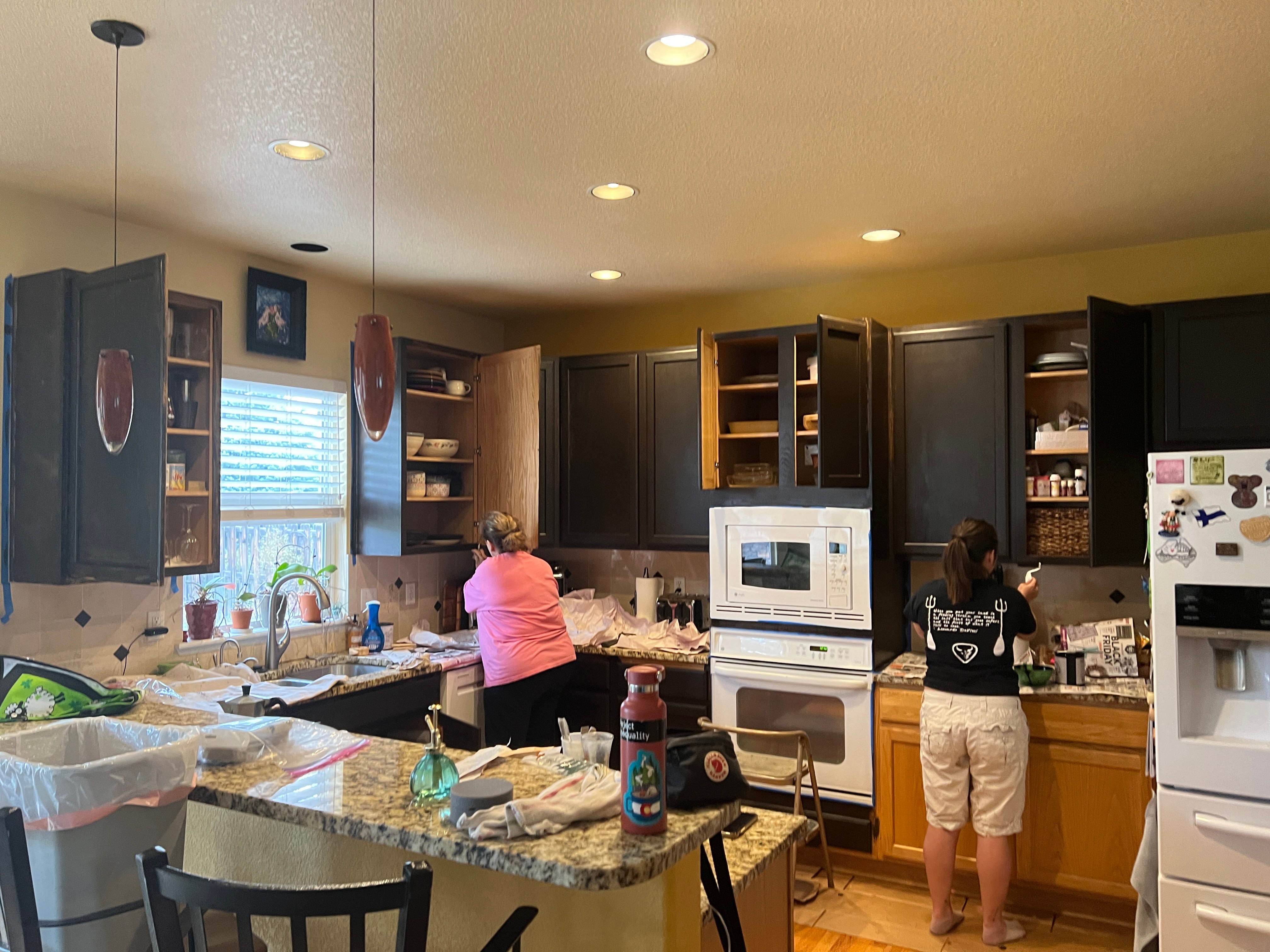 Painting first coat and some second coat on the cabinets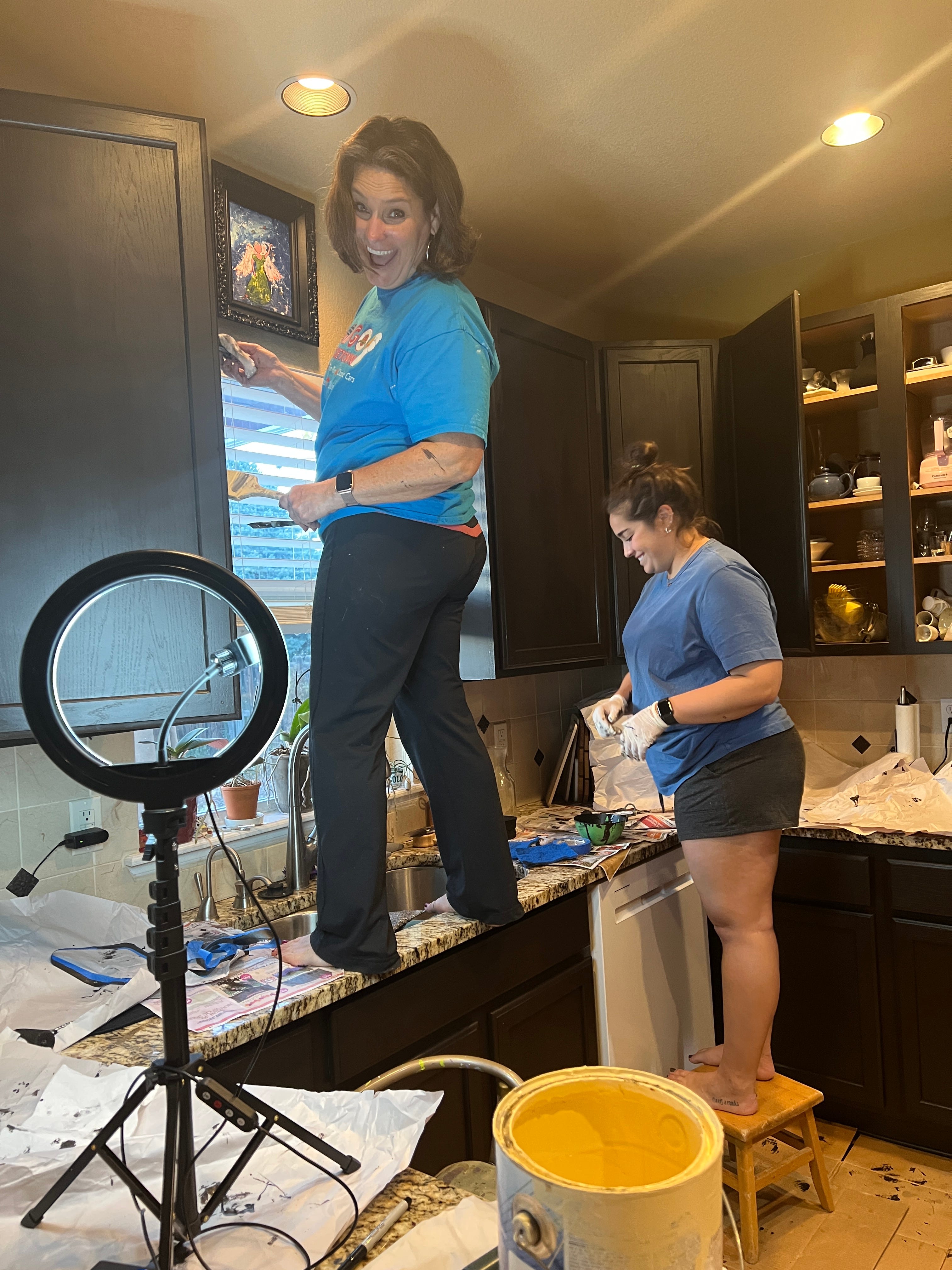 Putting the final detailed paint and touchups on the cabinets.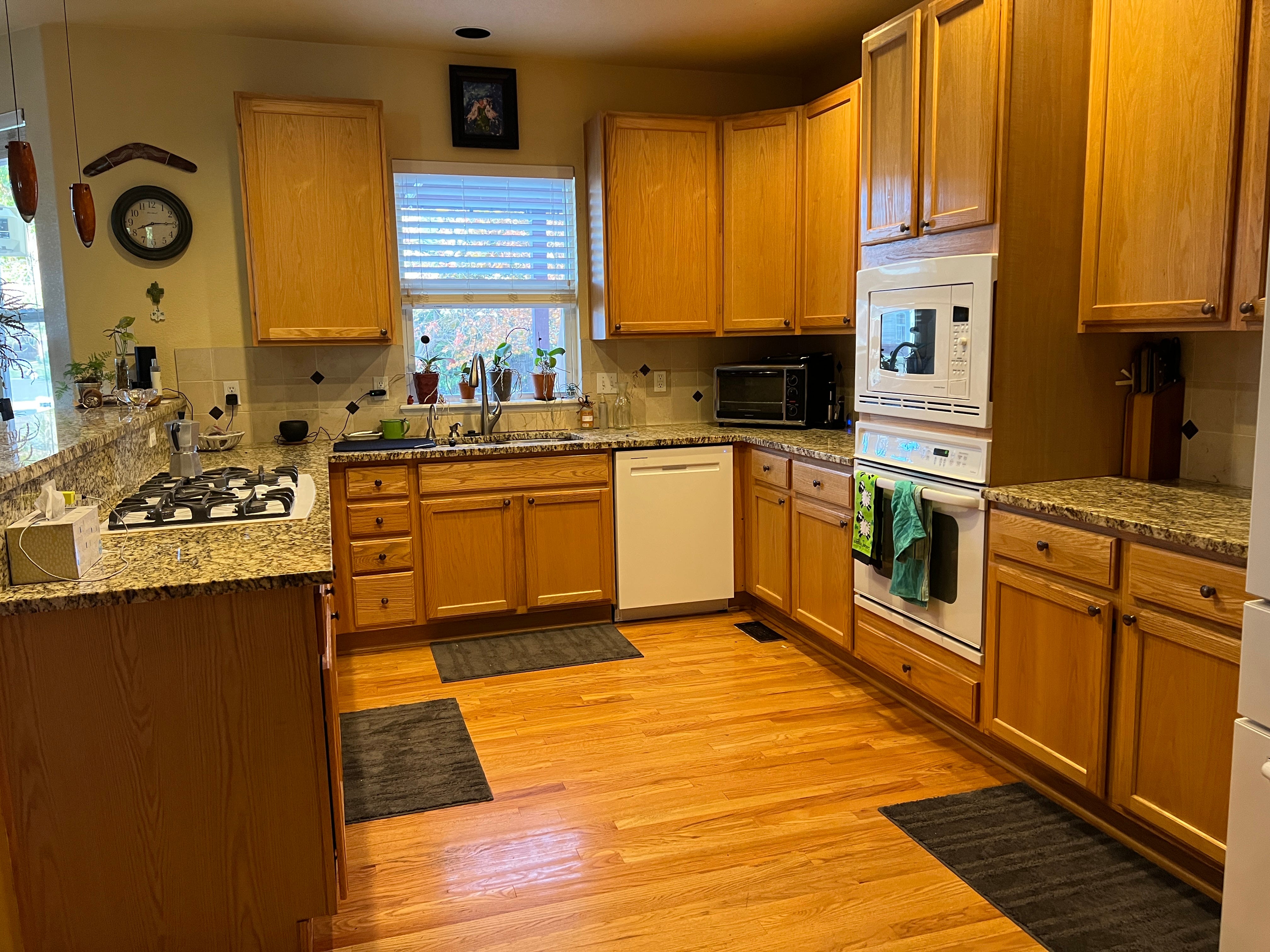 Before….old oak cabinets ready for a change.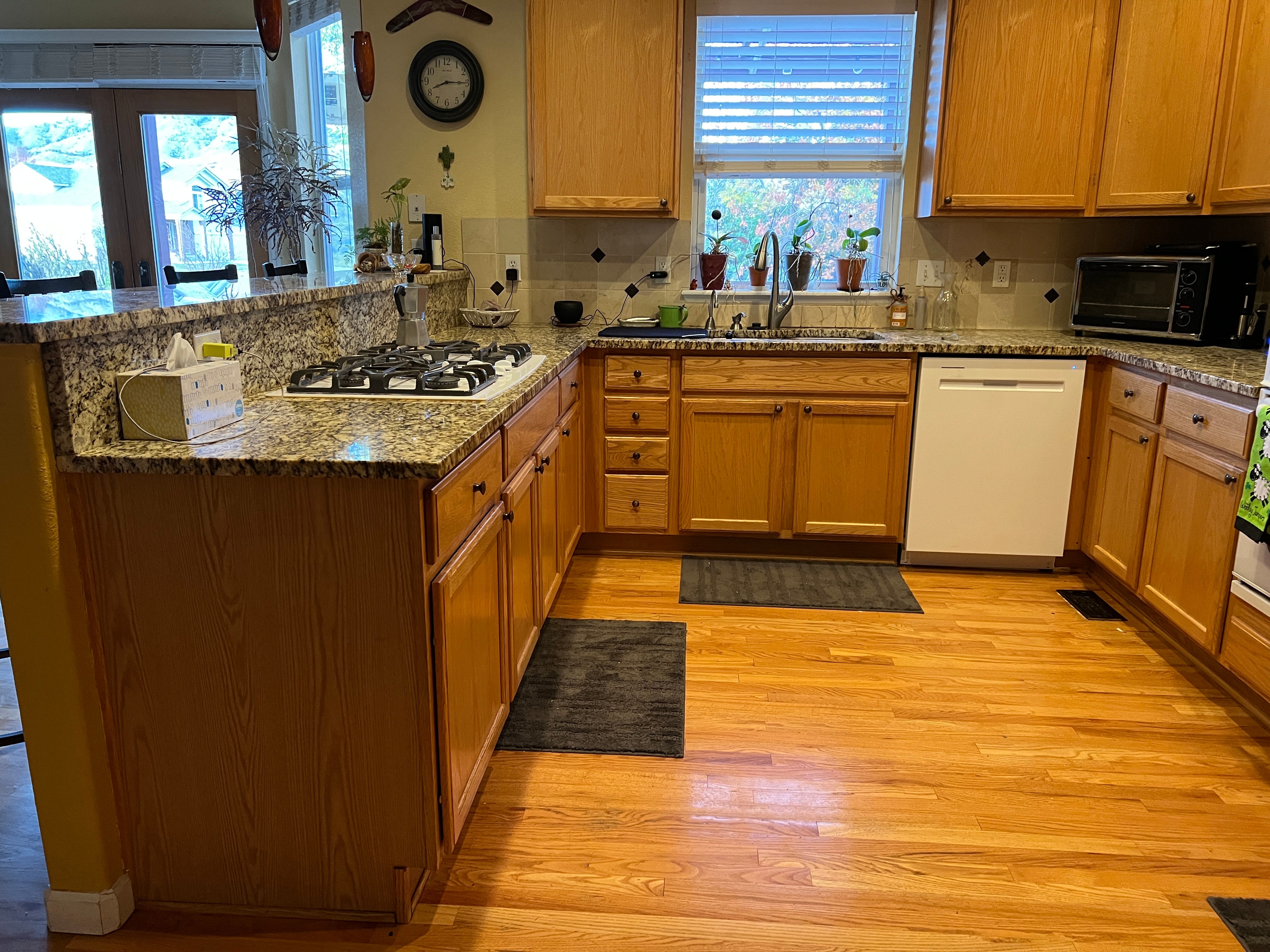 Before…oak cabinets with white appliances.
Materials Used
2 Quart Cabinet Deluxe Bundle
1
Truffle (warm, dark brown), Heirloom Traditions All-In-One Paint
11