Builder's grade to fabulous
The cabinets in our new kitchen were dated and worn. We decided to try HTP to save $$. Added some end panels and crown molding for just a few dollars and I'm so happy. The island and pantry door are Corinthian. The remaining cabinets are Linen. The lazy susan was the hardest cause I couldn't take it apart.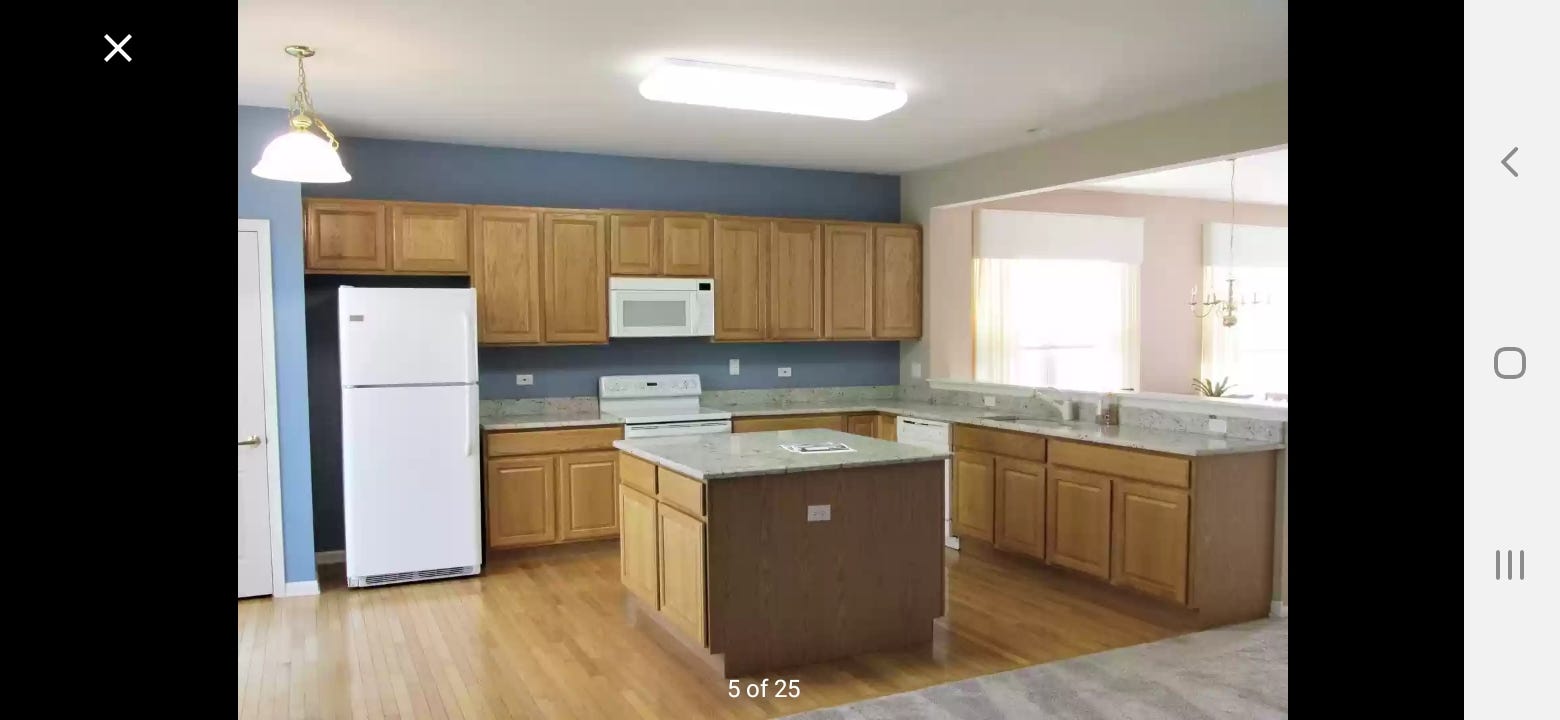 Before picture taken from the real estate listing.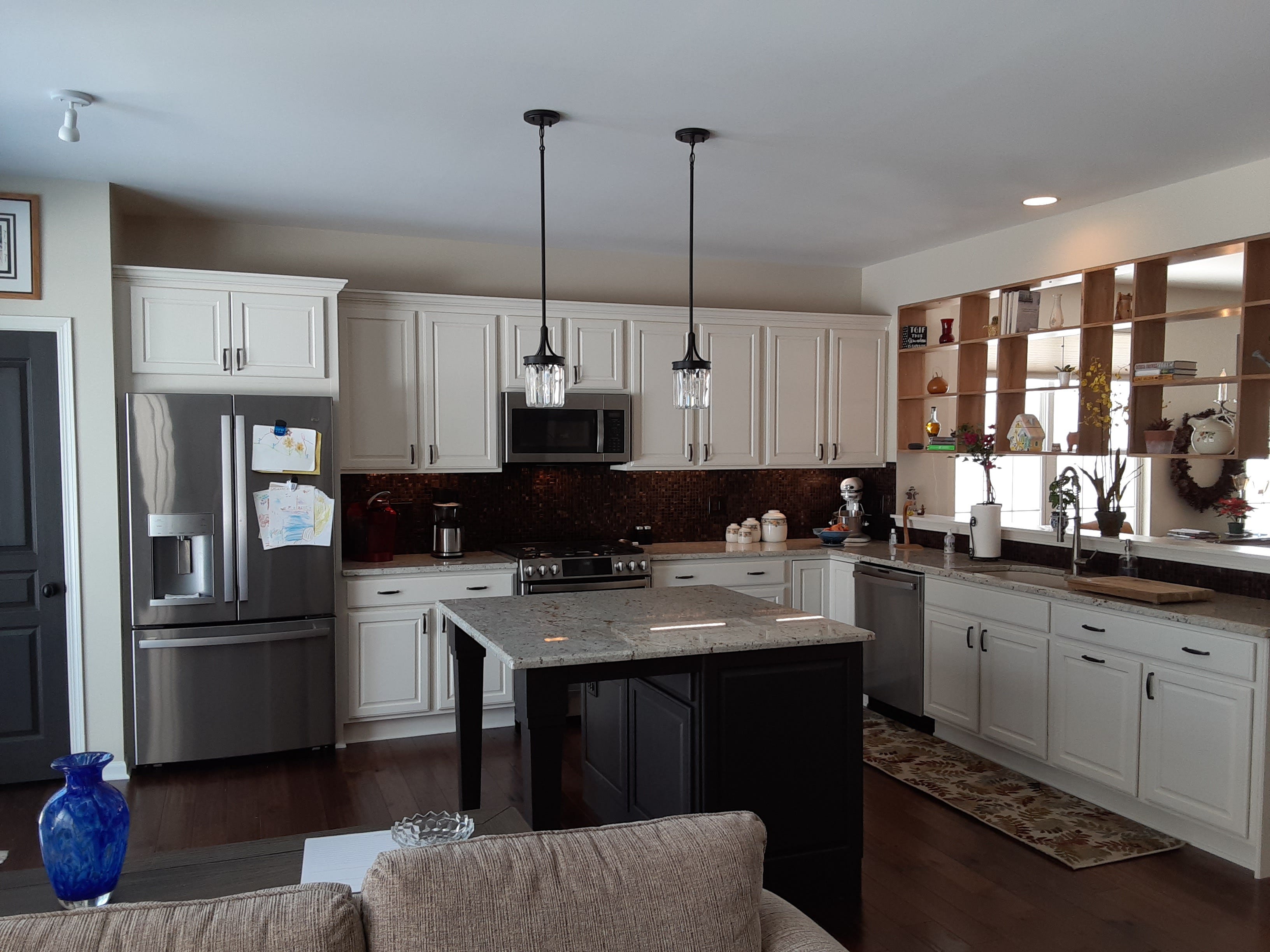 After picture with Linen and Corinthian on island. Island was modified by removing a cabinet and adding legs. Lighting was also updated.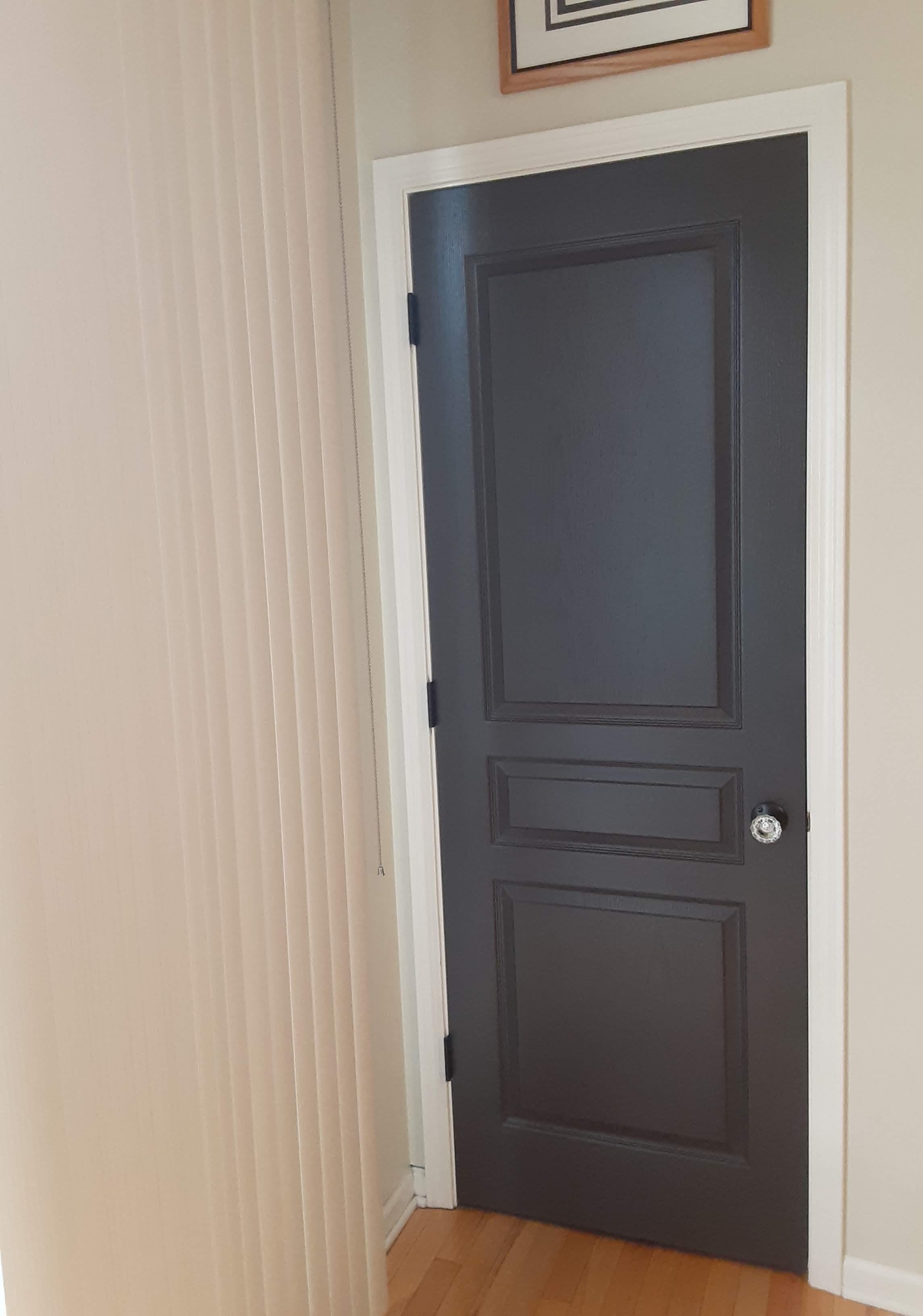 Materials Used
Deglosser / Degreaser ( Surface Prep ), Heirloom Traditions All-In-One Paint
1
Linen (off white), Heirloom Traditions All-In-One Paint
3
Corinthian (dark greige), Heirloom Traditions All-In-One Paint
1
MEDIUM SYNTEC Fiber Oval, Tapered Brush
1
Foam Roller (open cell foam), Heirloom Traditions All-In-One Paint, 2pk
1