Color suggestions for the sewing machine cabinet,
Suggestions for sewing machine stand.

The bed, the singer sewing machine and the quilt that's hanging were my husband's paternal grandmother's. At some point, she or someone painted the cabinet and the paint is coming off in places. So, the thing has been painted in the past. I'd like to paint it and try to bring out some of the carvings on the little drawers.

I painted the bed oyster. I bought those little blue side tables from Amazon and painted the lamps in cashmere. I found the chest at an estate sale for $40 and painted it oyster and dark blue with weathered wood gel. The desk and ladder back were given to me and I painted them oyster and blue with weathered wood on the blue. The quilt rack I just rubbed the white antiquing stain on it along with those shutters. The old leather desk chair is painted manor house and the wood legs and part of the arms is in corInthian and I hit the nail heads with gun metal antiquing gel.

The walls are Sherwin Williams sea salt.

I want the sewing machine to sort of stand out but not too much. I'm enjoying the soft colors of this room as the other bedrooms have logs and wood walls and ceilings. This room has the loft built over it and the ceiling is drywall along with three of the interior walls.

Suggestions would be appreciated. All paint used I this room is HTP except for the walls. The rugs are silver and blue.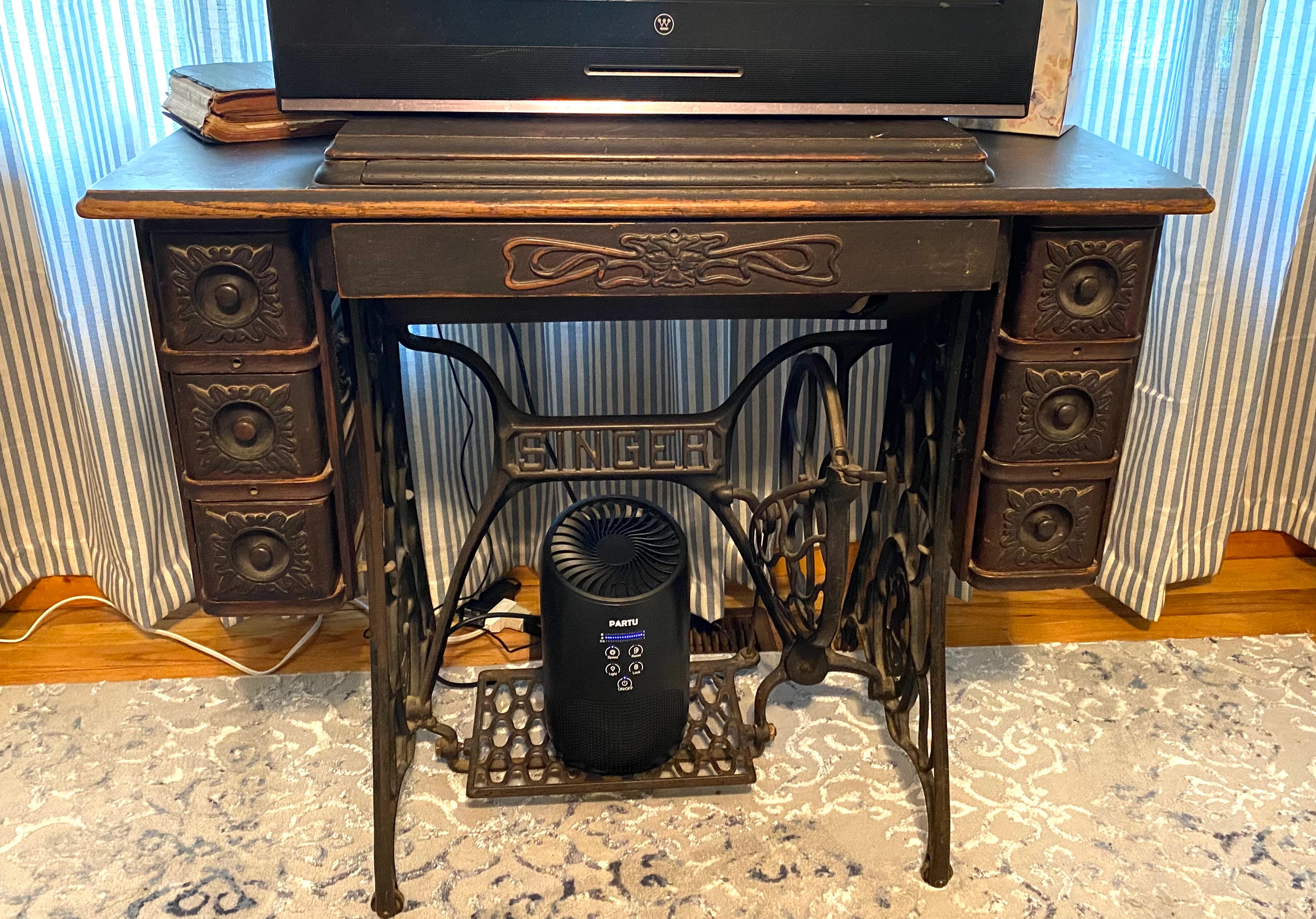 Sewing machine that I want color suggestions for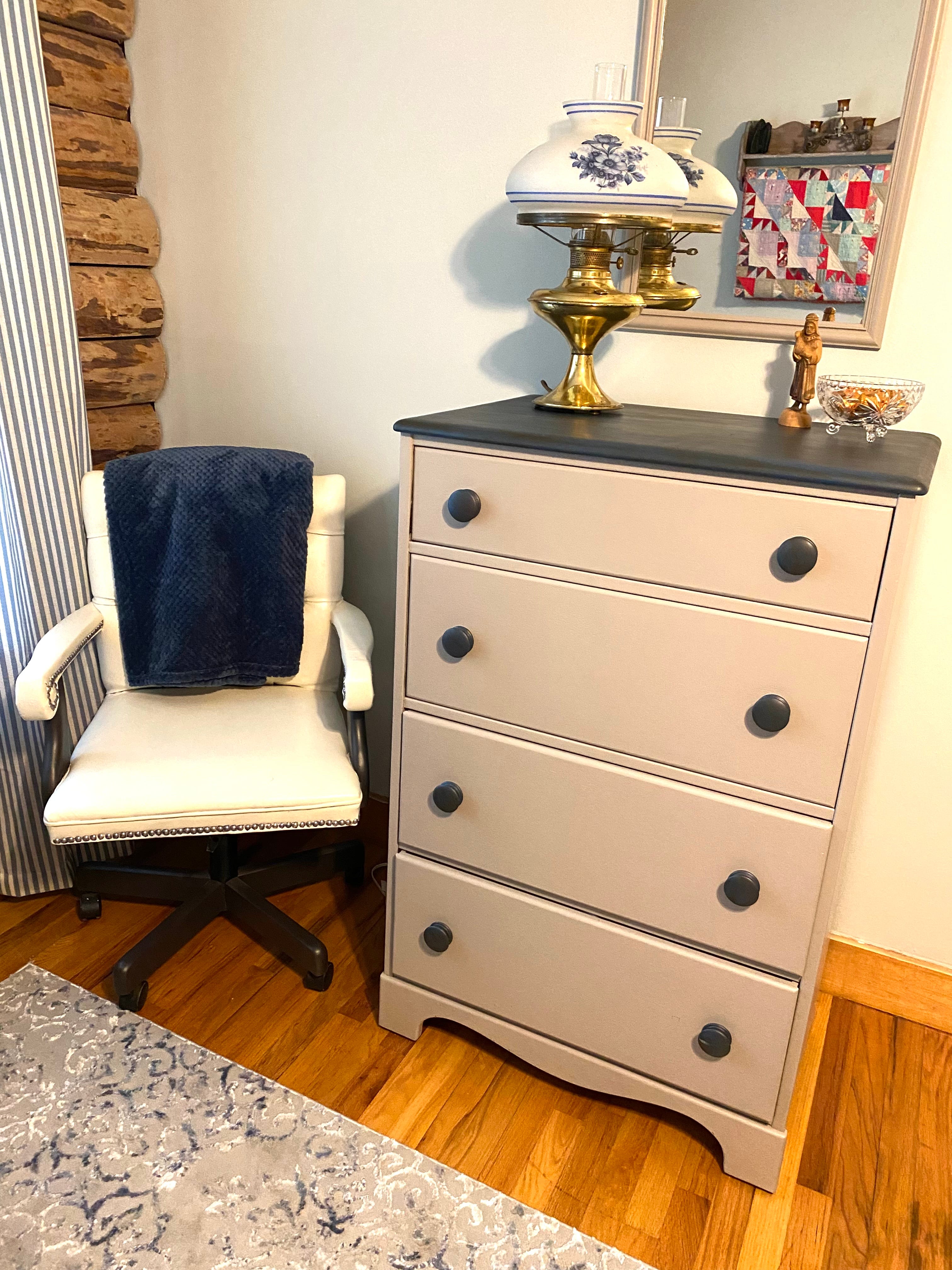 Leather chair - manor house, wood on it is painted in corInthian, nail heads - gun metal gel.
Chest and mirror - oyster and blue with weathered wood gel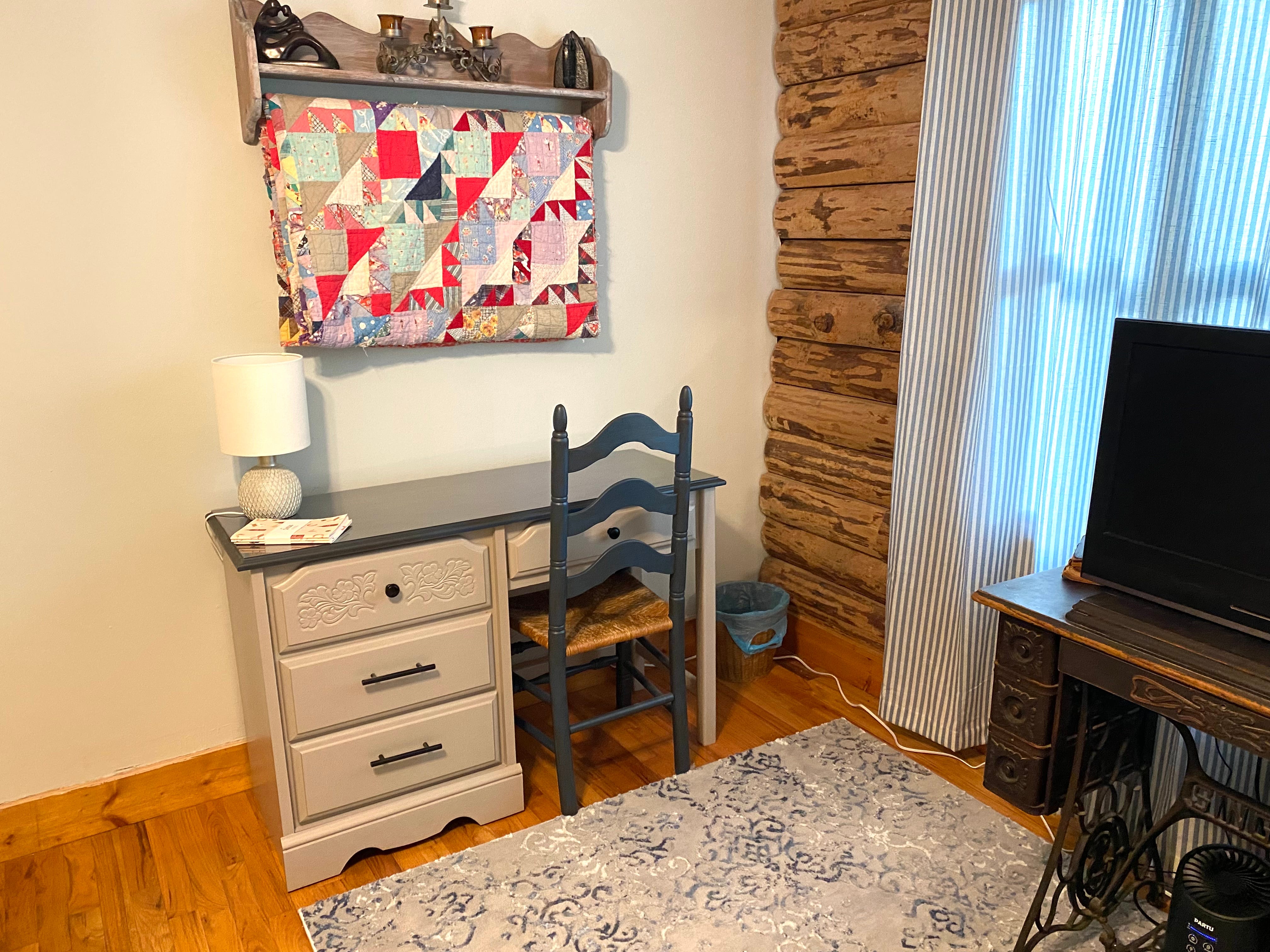 Desk and chair - oyster and blue with weathered wood gel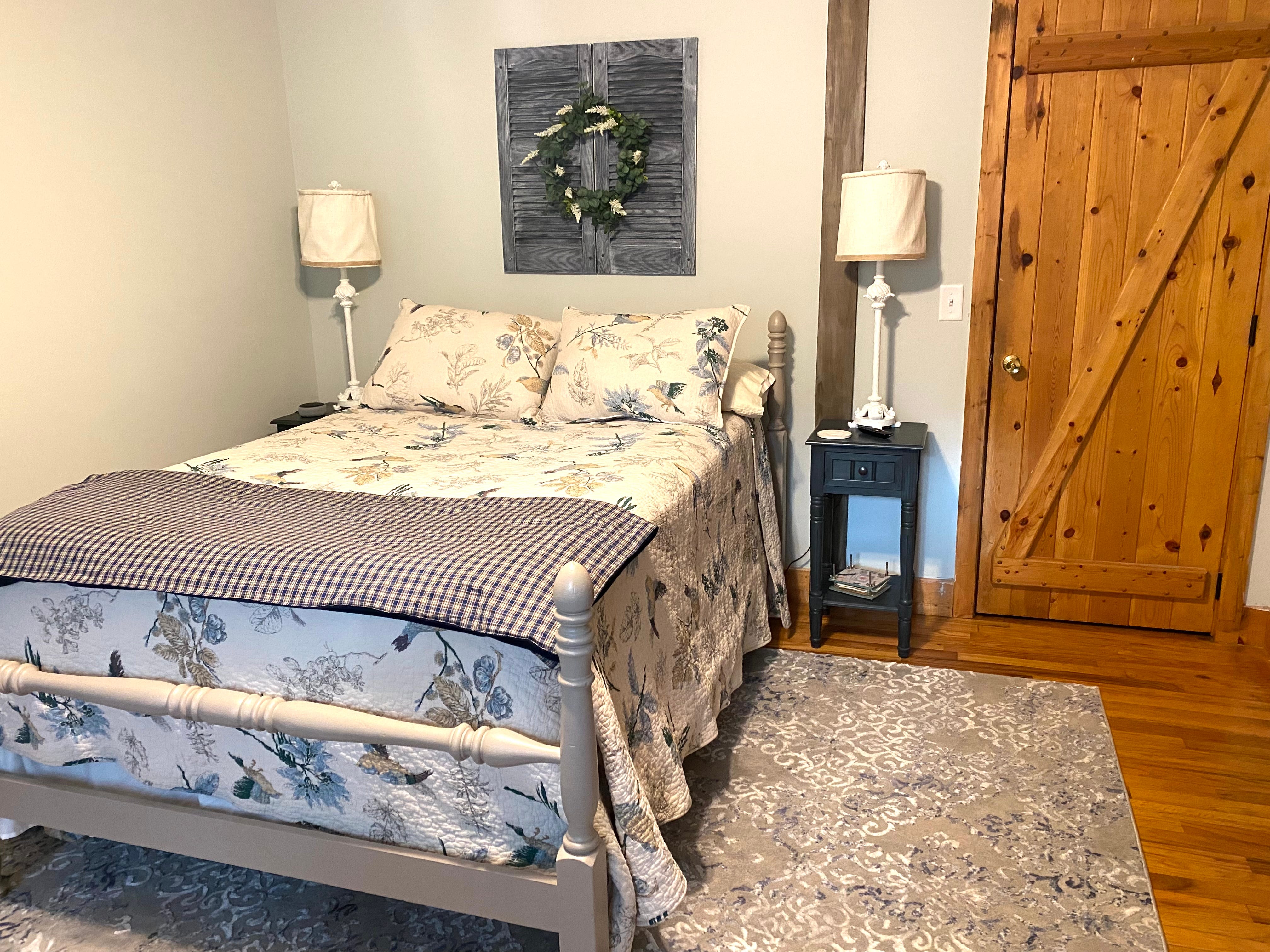 Bed - oyster
Lamps - cashmere