Before picture! Makeover from red cabinets to manor house half and half colosseum and up grade the door to shaker cabinets by add wood to it and new hinges press into other pictures to see the new look !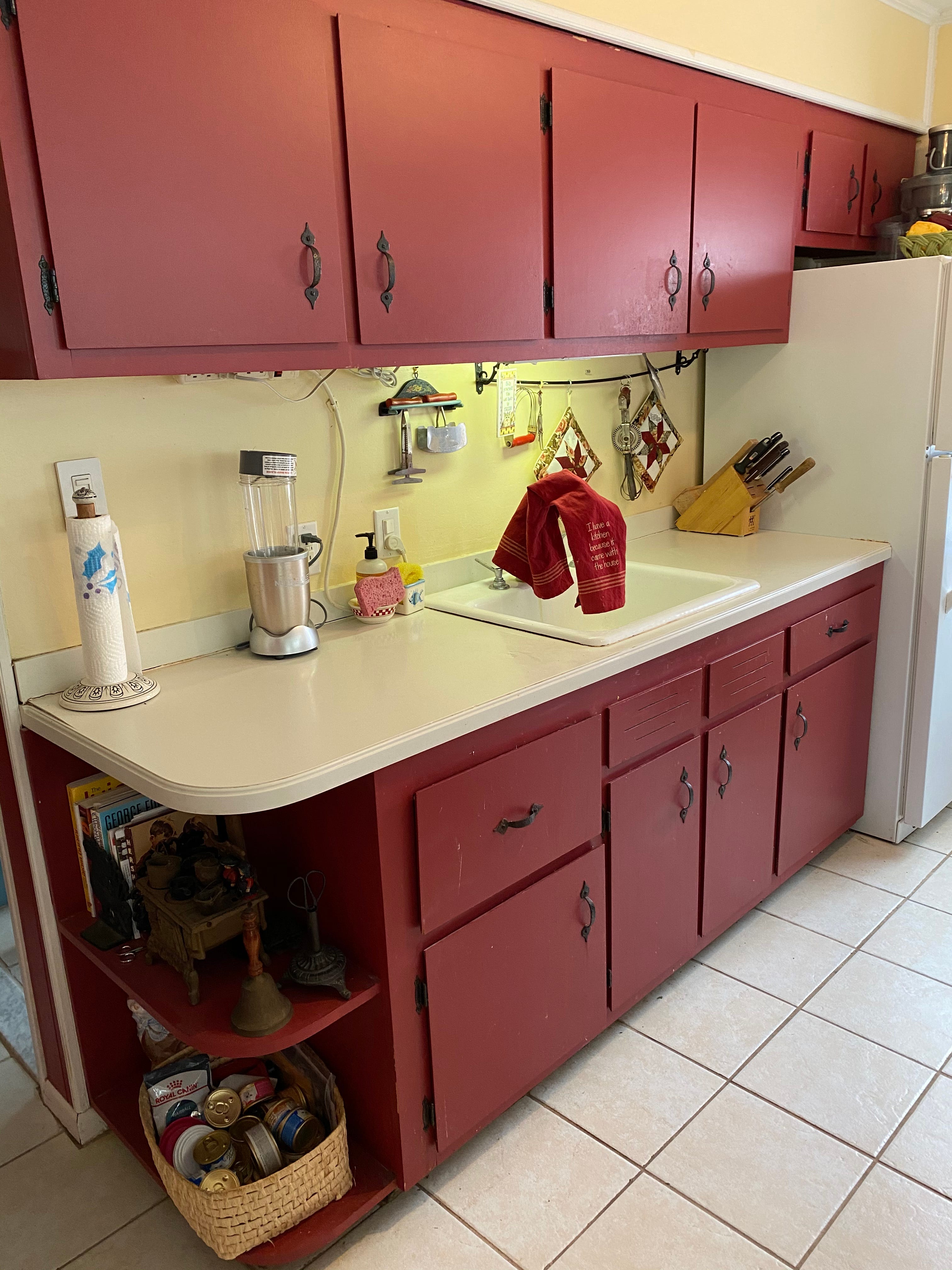 Before picture red cabinets took off cabinets doors to sand and degloss and prime ! From the 1950's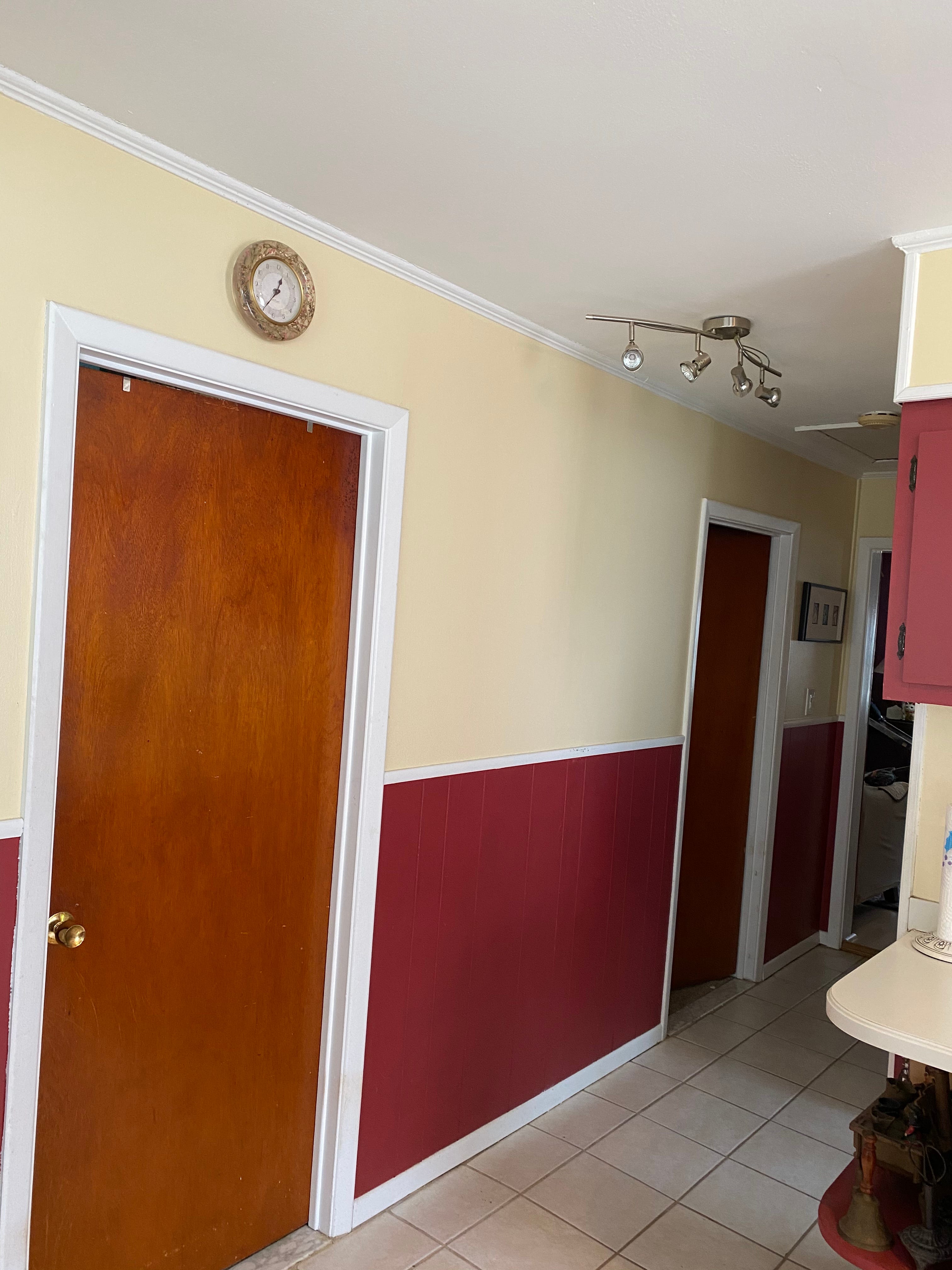 Before picture of Wayne coating wall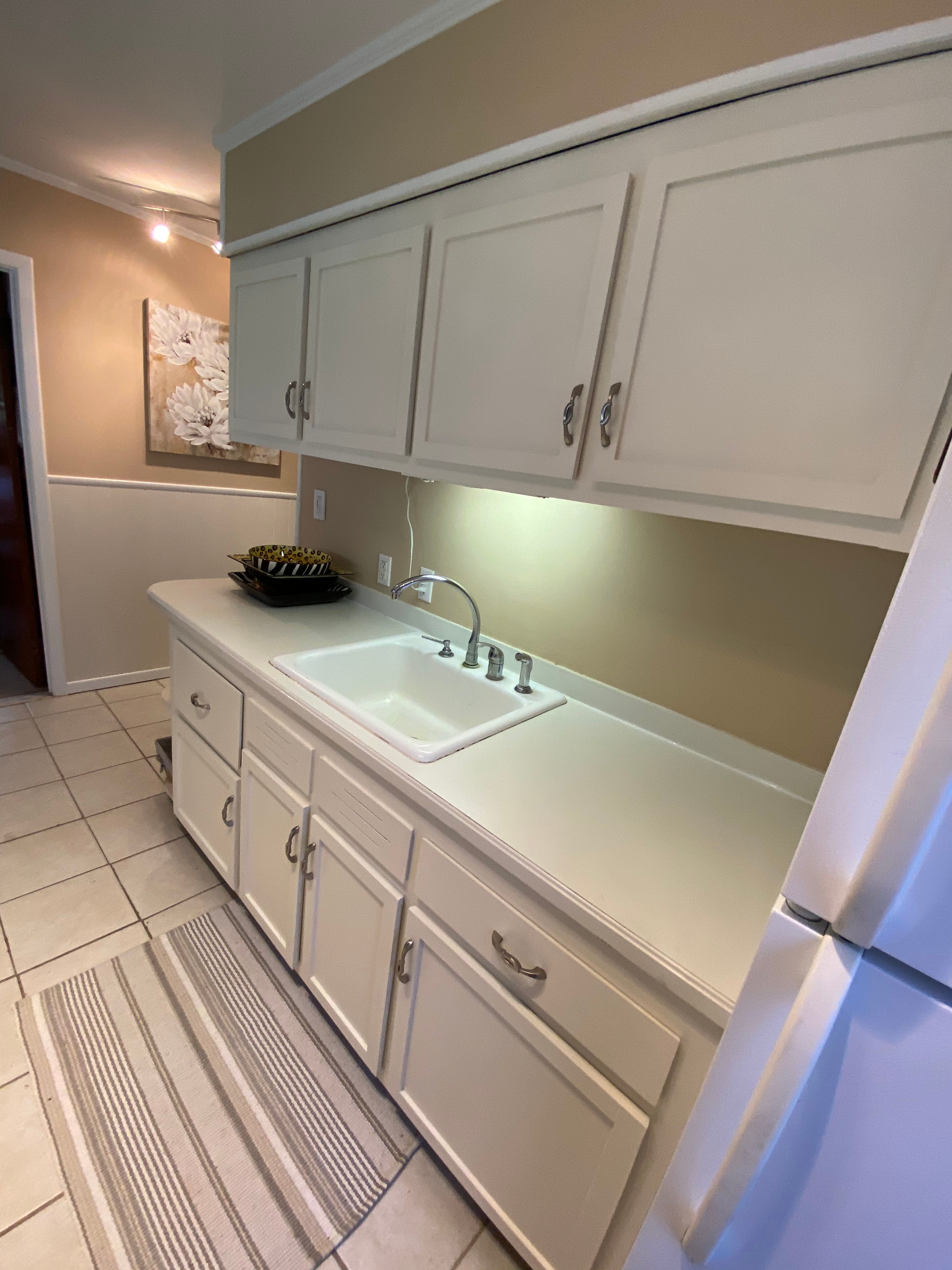 After picture cabinets and Wayne coating wall painted in manor house and colosseum !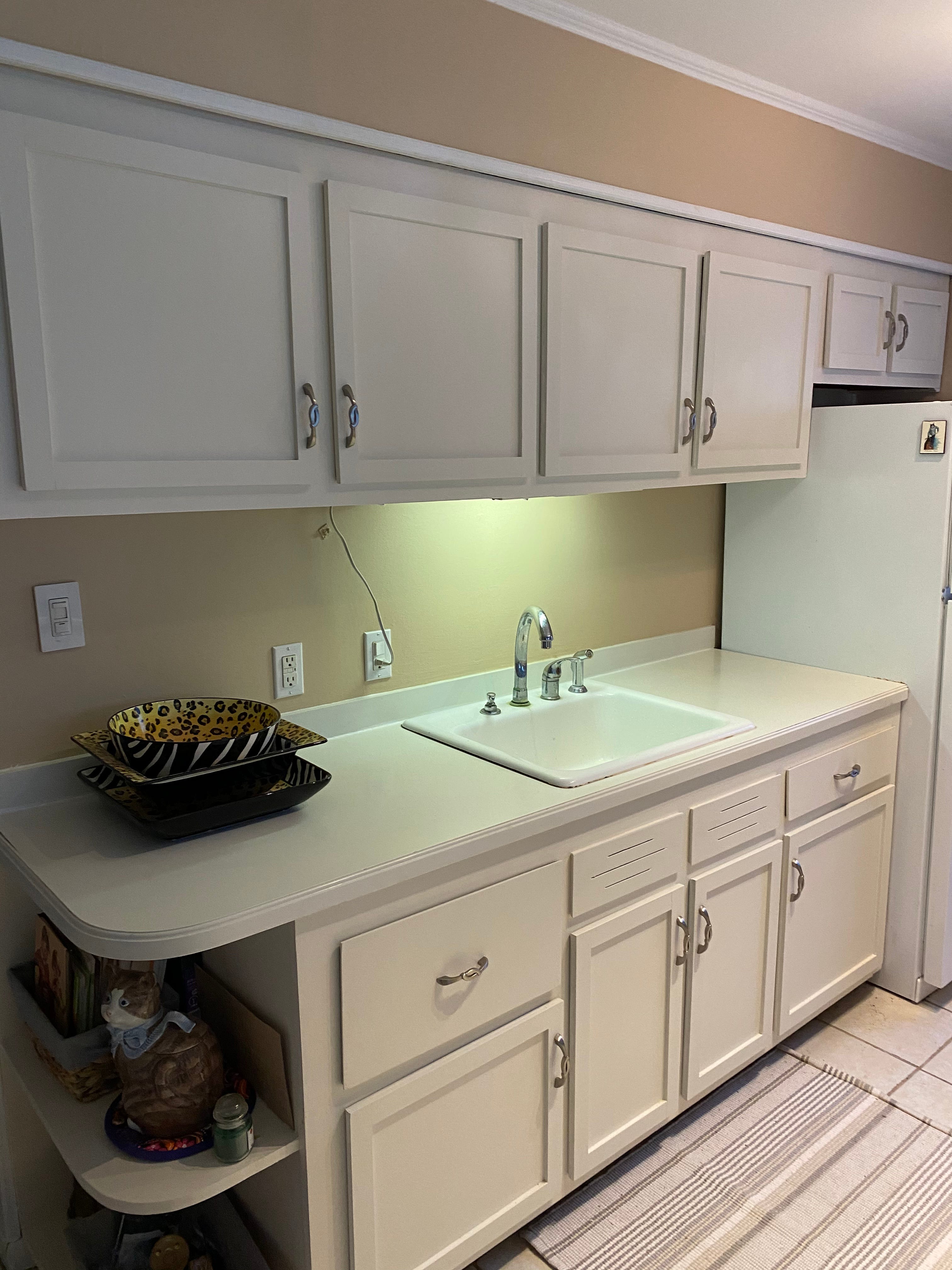 After picture update painted in manor house 1/2 and 1/2 colosseum brush and roll
Techniques Used
Brush & Roll
Doors Off
Brush & Remove
Materials Used
Manor House (creamy off white), Heirloom Traditions All-In-One Paint
2
Colosseum (gray white), Heirloom Traditions All-In-One Paint
2
MEDIUM SYNTEC Fiber Oval, Tapered Brush
1
Foam Roller (open cell foam), Heirloom Traditions All-In-One Paint, 2pk
1