My great room has a wall that needed an update. It originally had a peel and stick wallpaper with shades of browns in a stone pattern. After I painted my kitchen cabinets and island with HTP Colosseum and Cobblestone (open concept, kitchen flows right into the great room)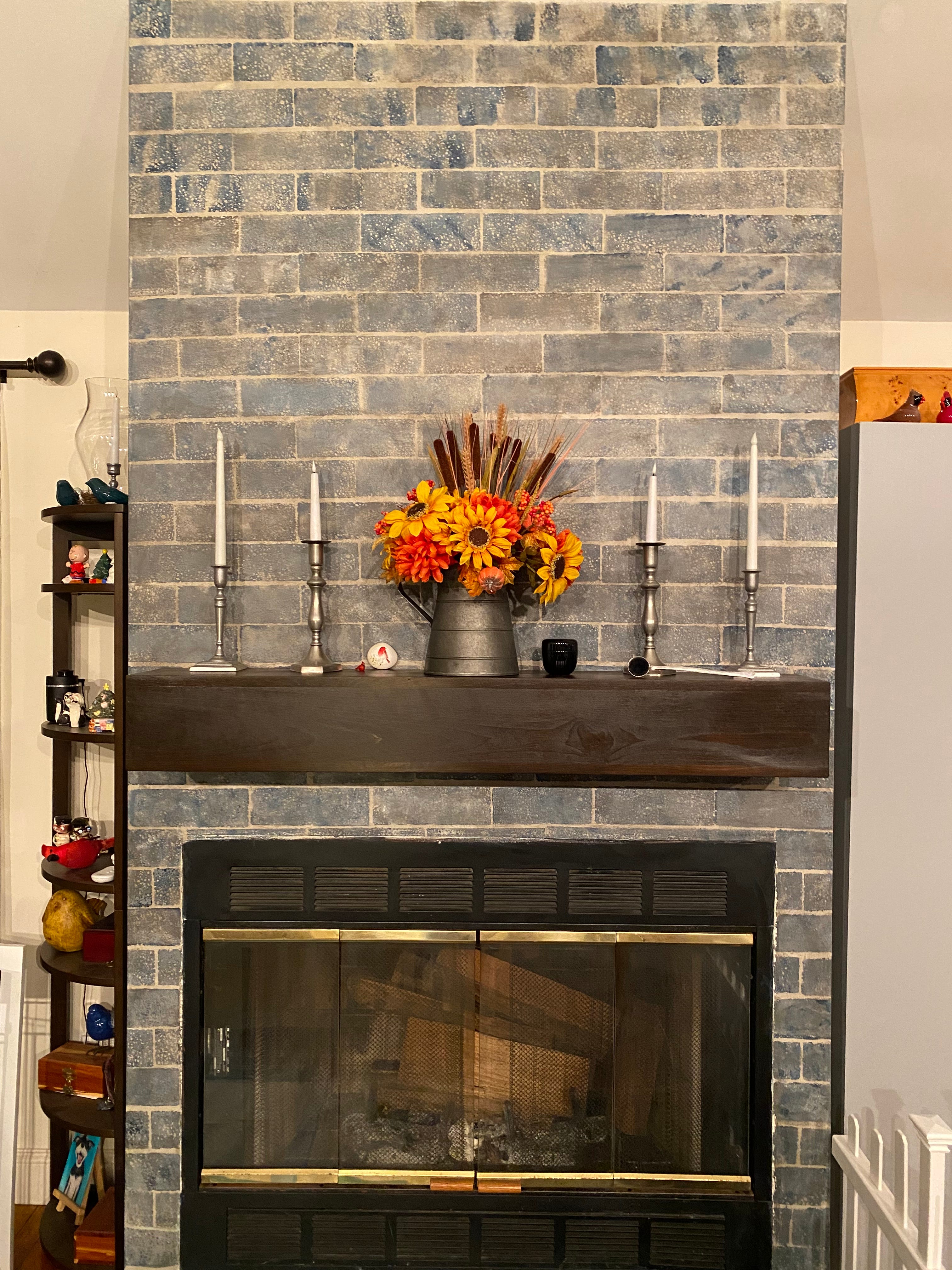 Completed project. I used Weathered Wood Antiquing Gel, White Wash Antiquing Gel, Polo, Wedgwood, and Cobblestone on a base color of Benjamin Moore Revere Pewter. I did a wash of Weathered Wood over the entire wall. The blue tones may not be everyone's cup of tea but it makes my window treatments pop and looks fabulous with my kitchen cabinets. The remaining walls will be painted with BM Revere Pewter.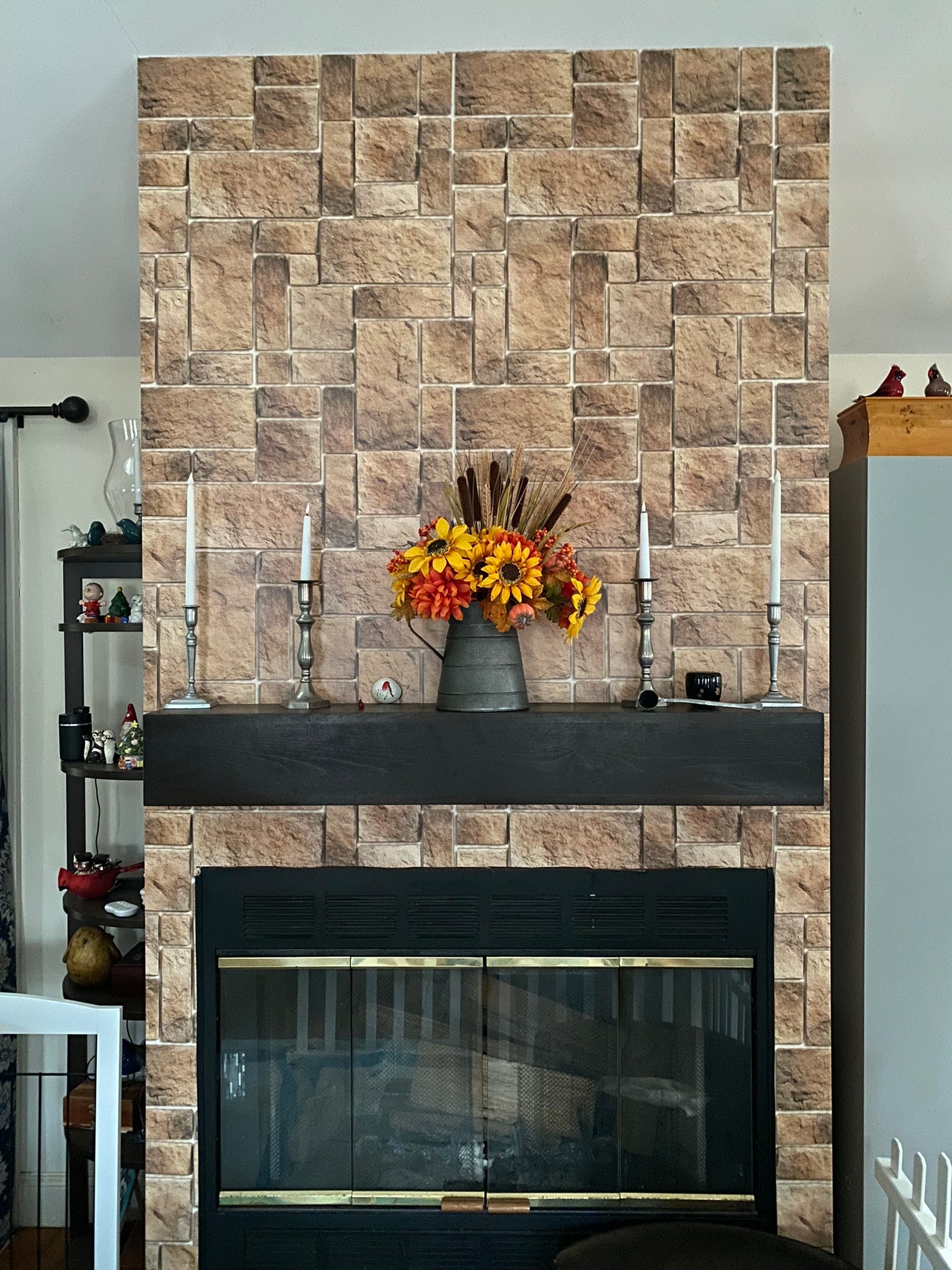 This is the before pictures. Yes, the wallpaper was lovely but it no longer worked with the room.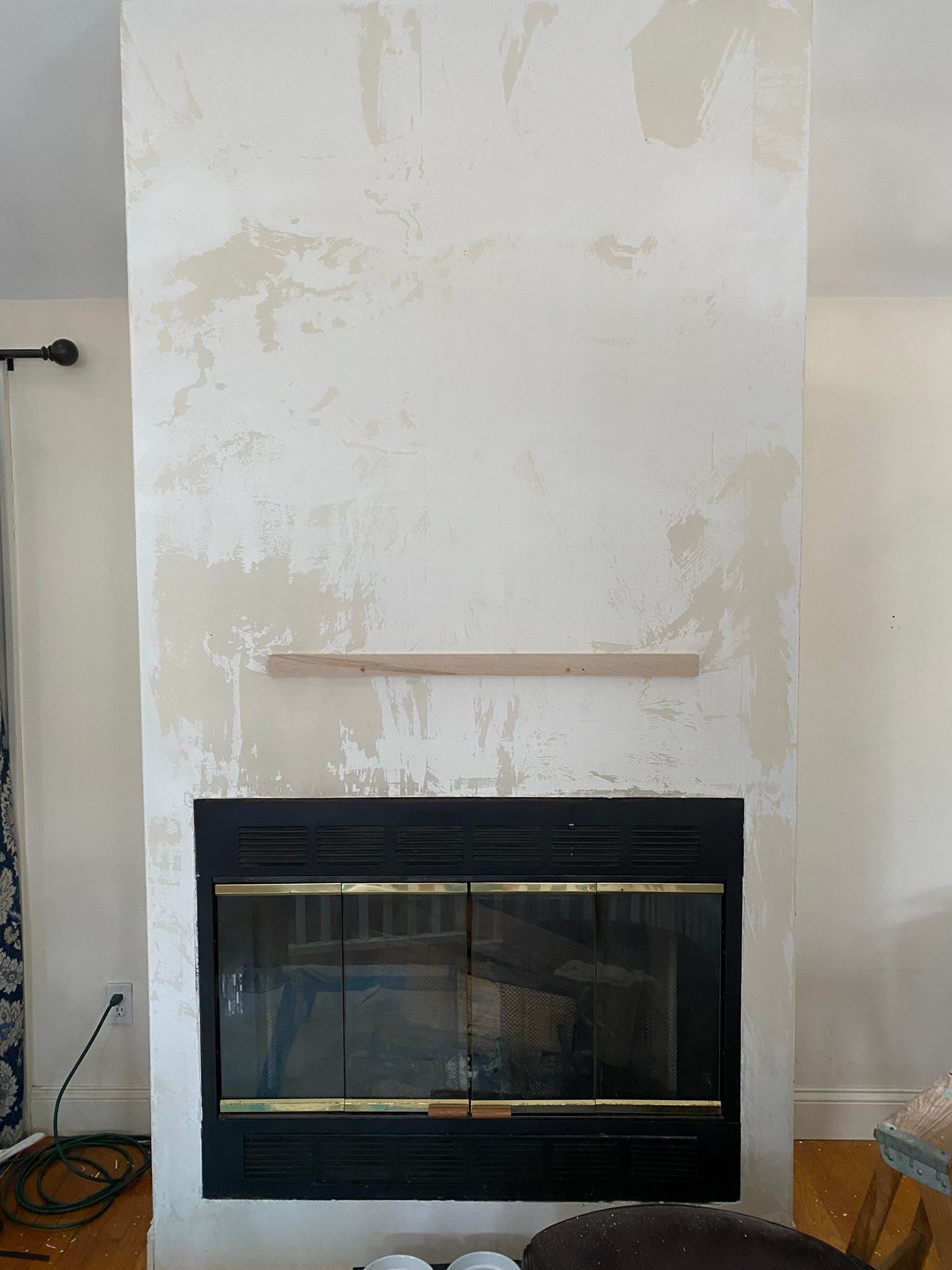 Wall paper removed. Wall lightly sanded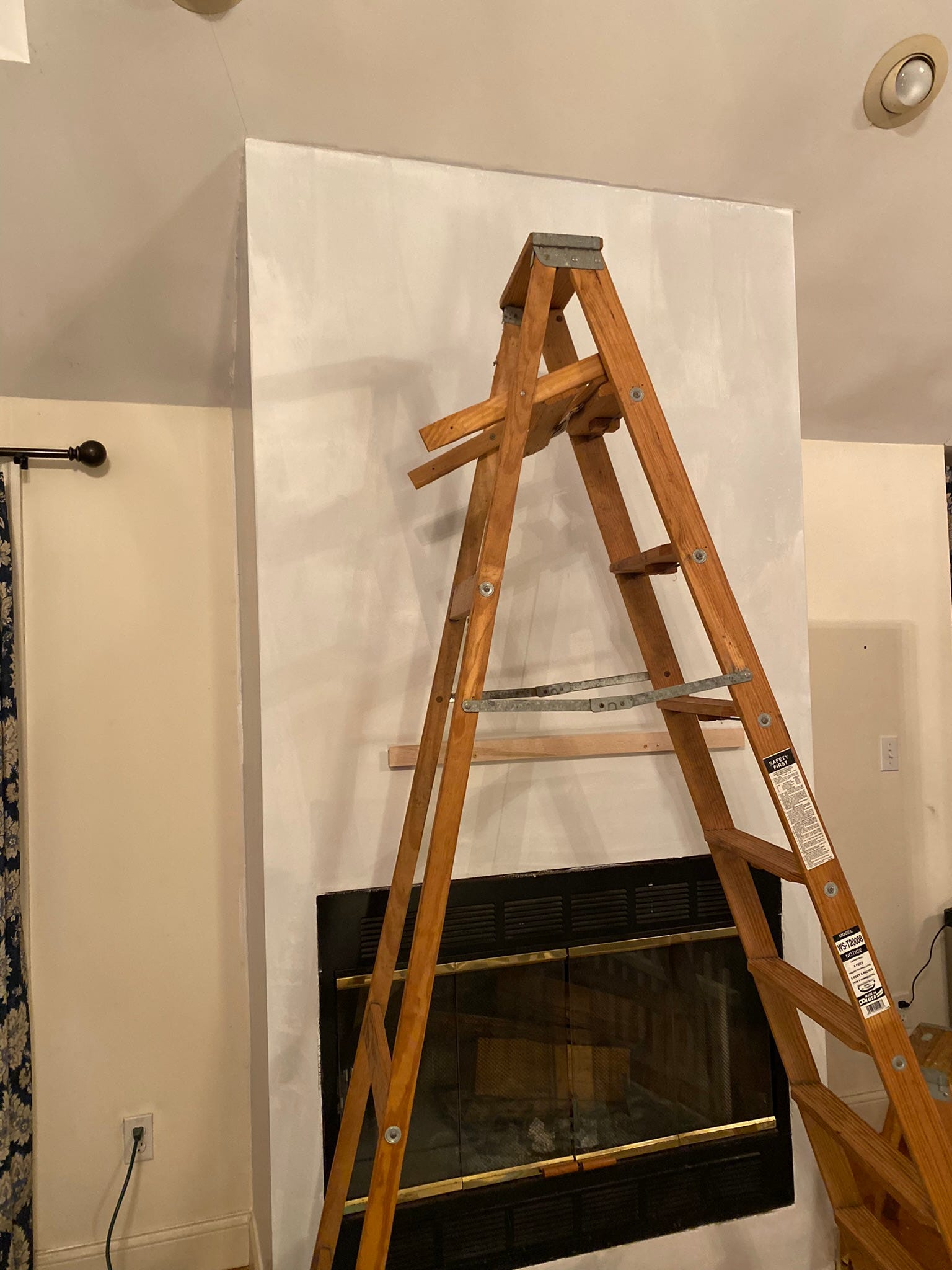 Wall were primed with HTP Primer. I had a quart on hand so I used ii and saved myself a trip to the hardware store. Did I mention I don't like heights?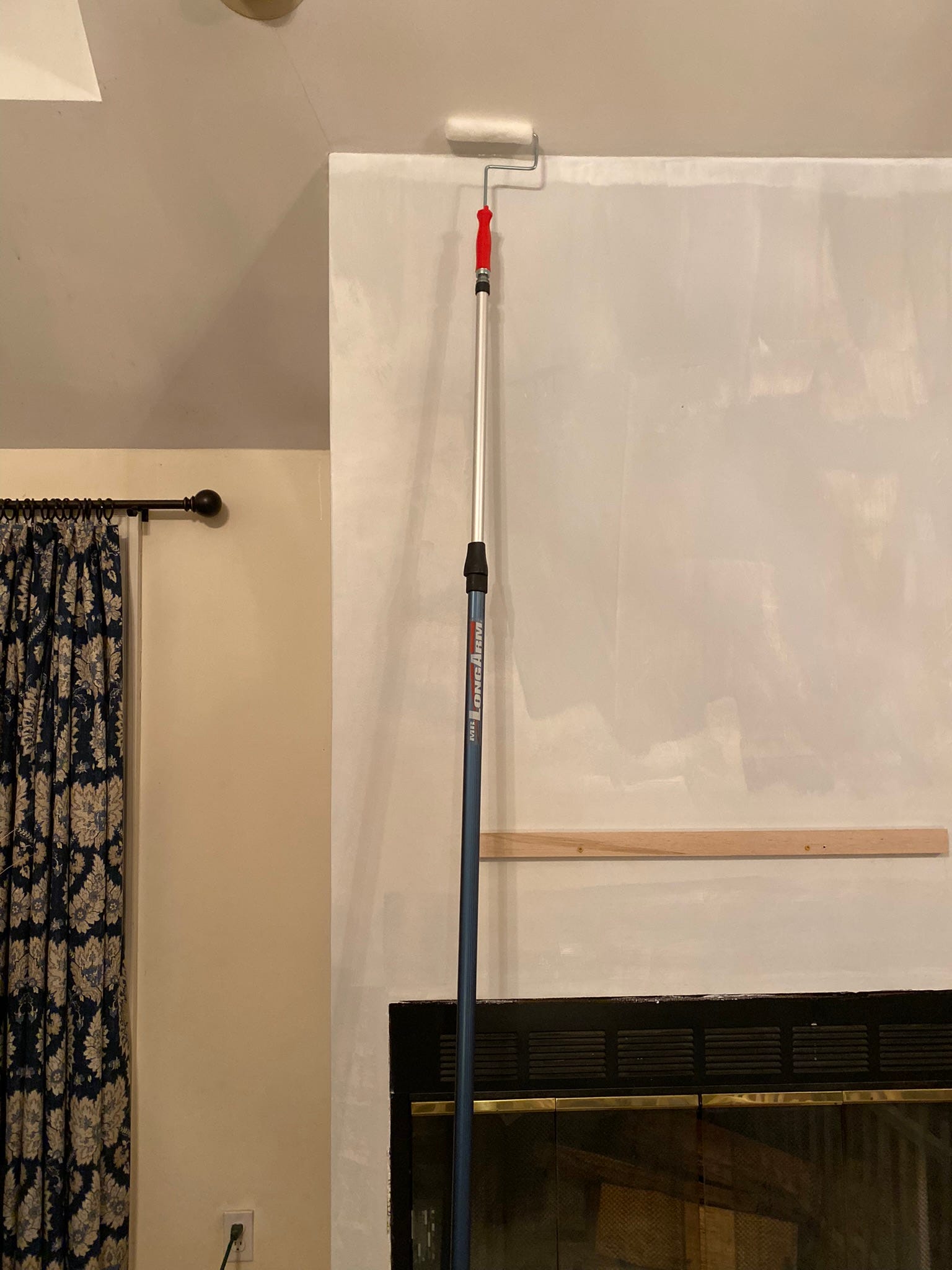 Base coat applied. Benjamin Moore Revere Pewter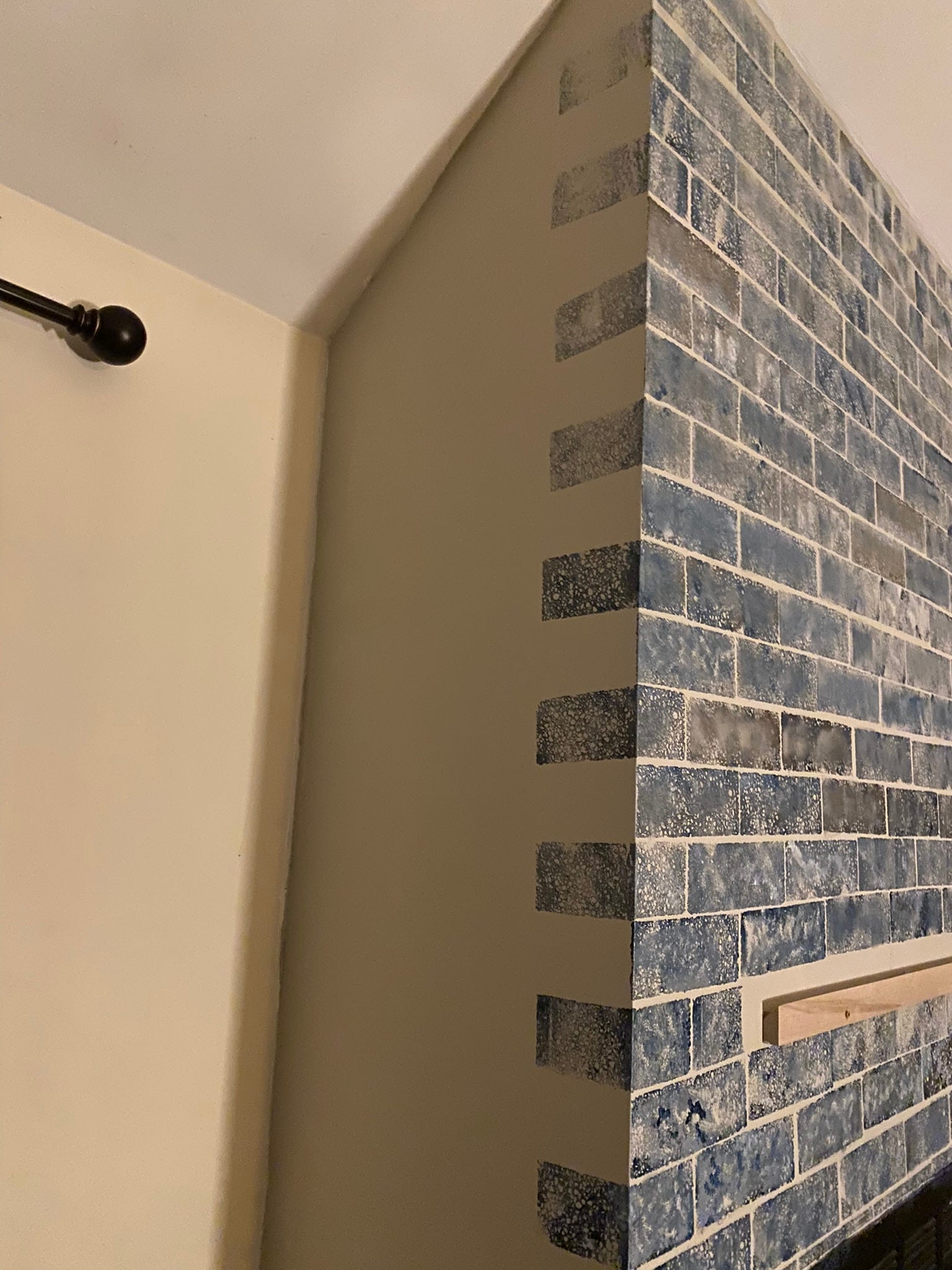 It was a process and definitely took longer than I anticipated, but most projects do! I cut a regular kitchen sponge to size to make the sloped bricks along the ceiling line. The entire project took the better part of three days. That includes drying time.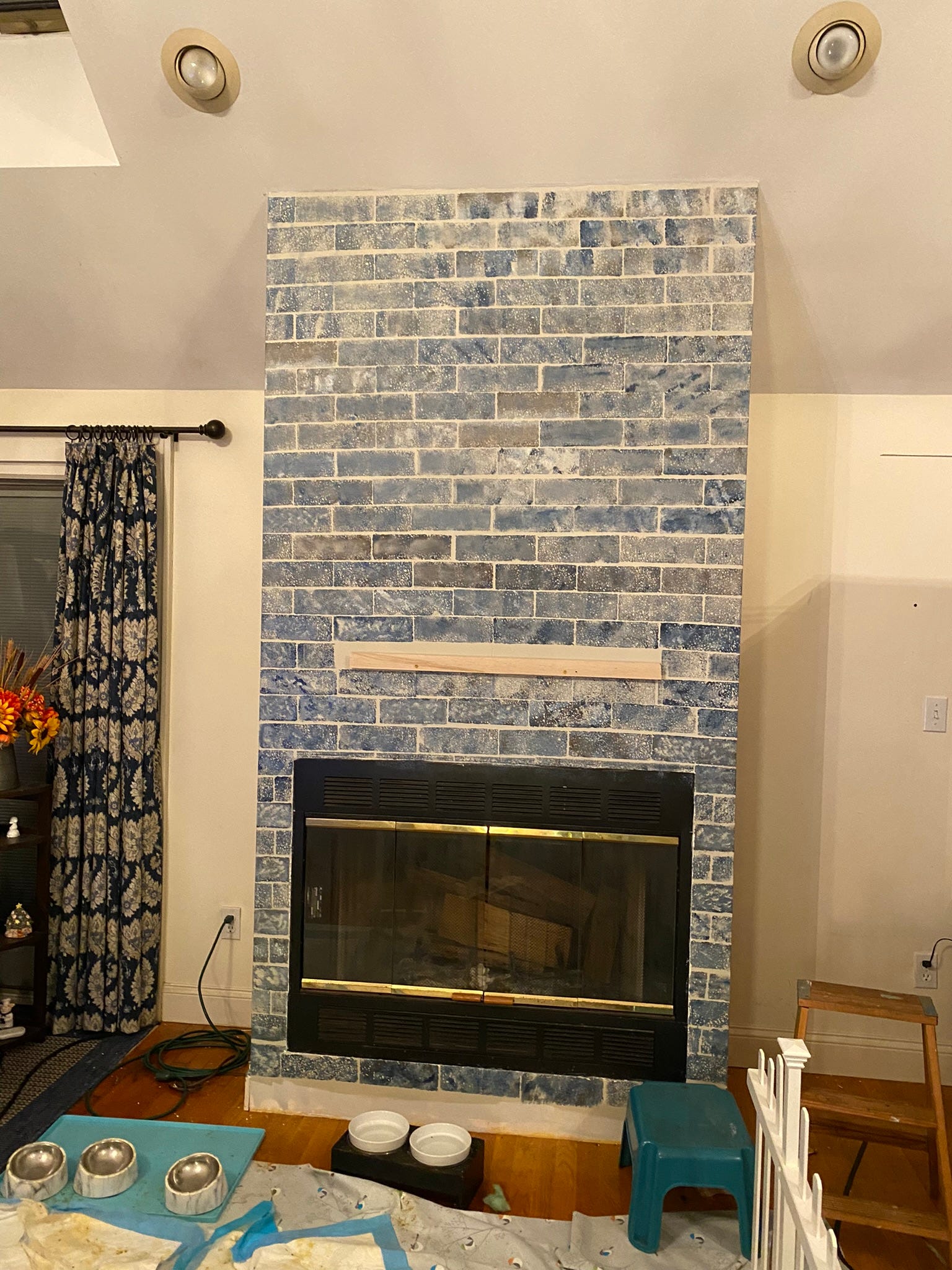 I thought this looked too blue so I used Weathered Wood Antiquing Gel.
Materials Used
Weathered Wood Antiquing Gel (Greige), Heirloom Traditions All-In-One Paint
1
Polo (Dark Navy), Heirloom Traditions All-In-One Paint
1
White Wash (white) Antiquing Gel, Heirloom Traditions All-In-One Paint
1
Wedgewood (blue gray), Heirloom Traditions All-In-One Paint
1
Cobblestone (gray), Heirloom Traditions All-In-One Paint
1
Brick Pattern Sponge Mop
1
Hide Primer, Heirloom Traditions All-In-One Paint, 32oz, Gray
1