Kitchen countertops complete
I have lived in my home for over 22 years with the same countertops, I wanted a new look but m budget wasn't as much as it would have cost to get new countertops of what i wanted them to look like, so after talking with a friend, she had been researching the All-in-in Paint, so I jumped in and bought the package of Carrara Marble, I prepped my countertops and them painted them and they turned out fabulous.... I am so happy best decision ever!!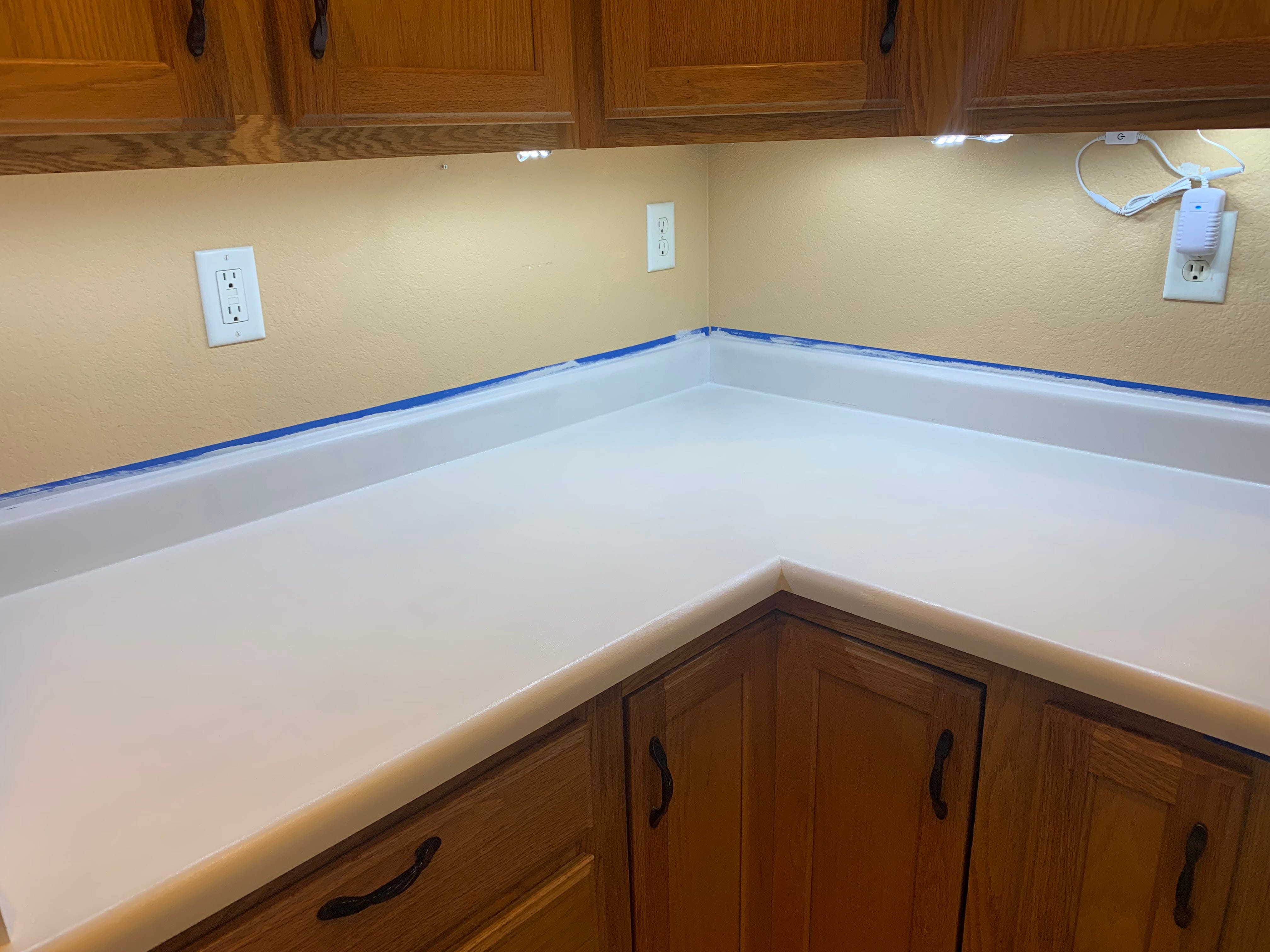 the beginning as i started.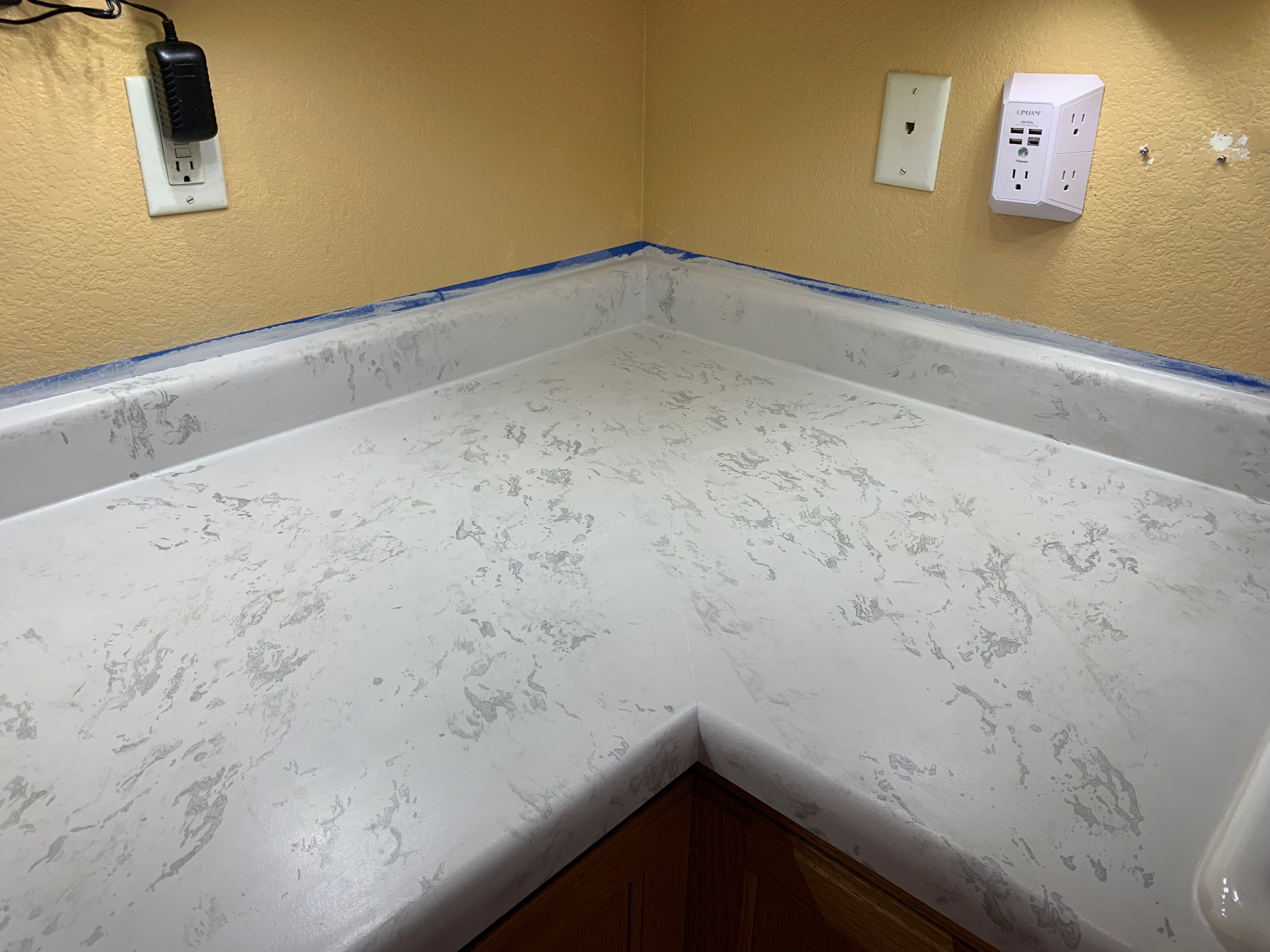 Started the texturing of the Carrara Marbling.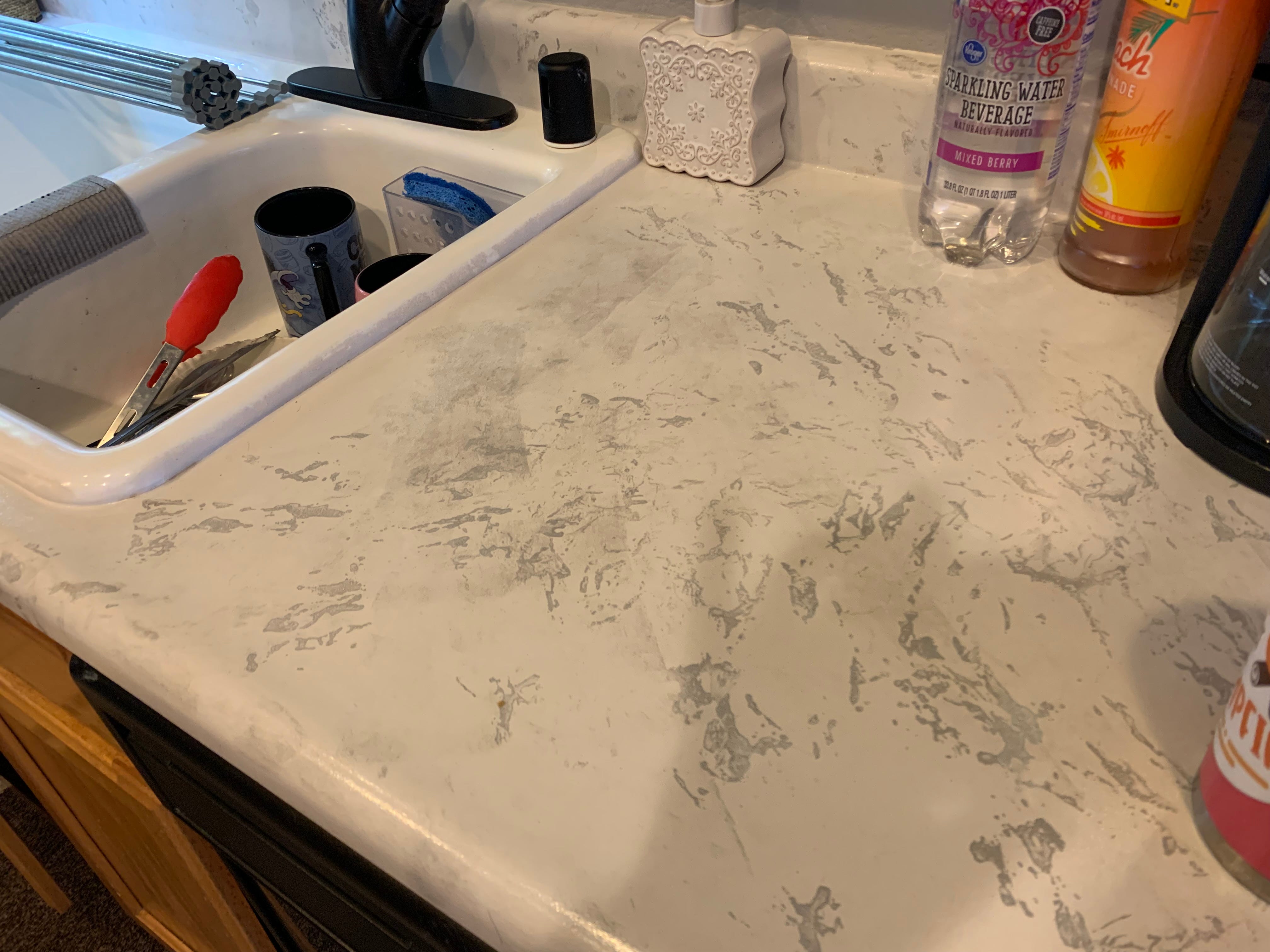 This is a close up of the finished look.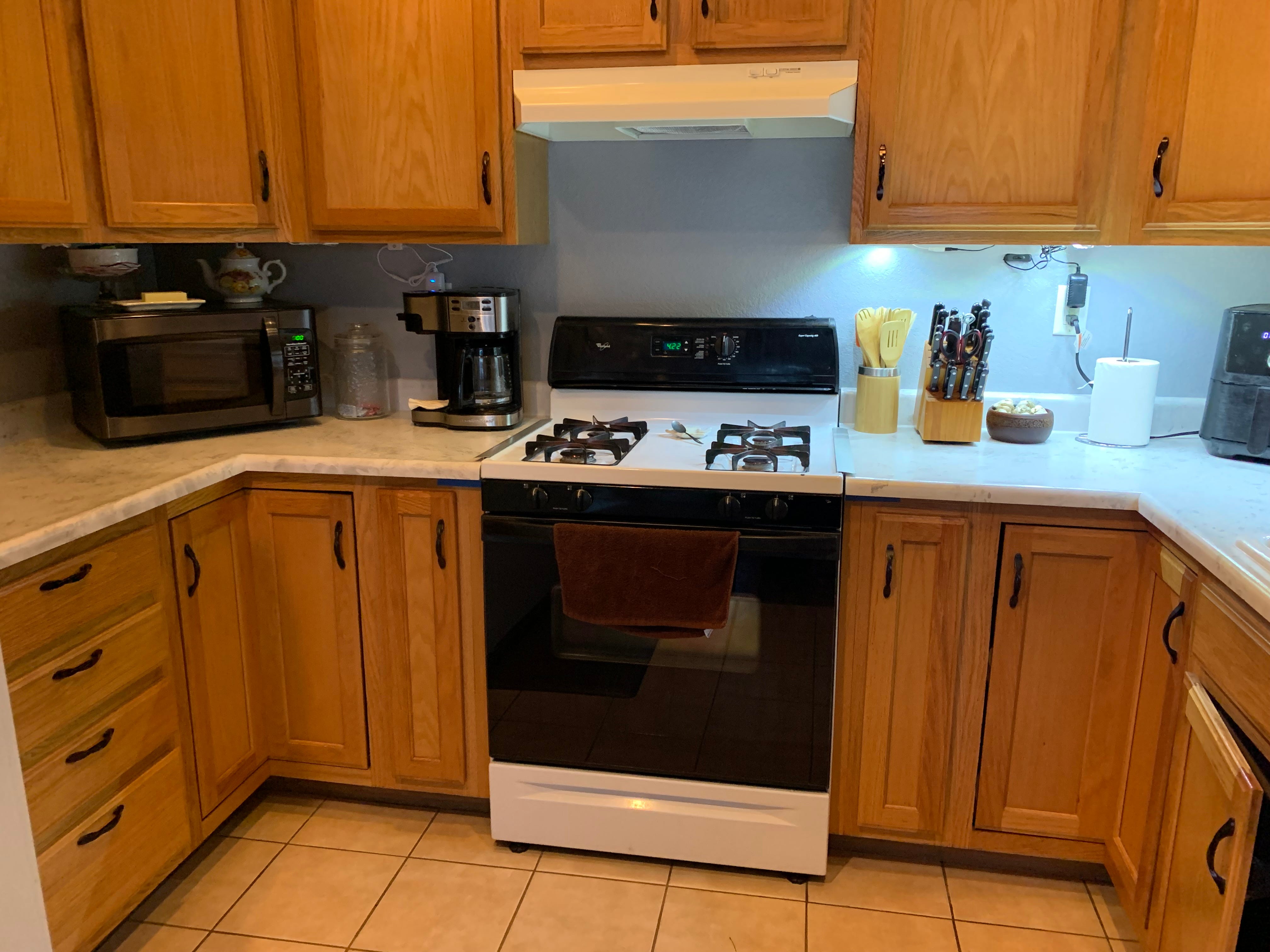 this is a the kitchen put back together looking fabulous, but I might be prejudice..
Techniques Used
Brush & Roll
Materials Used
Carrara Marble Countertop Bundle
1